ATLAN PRESENTS
Re:Govern
A first of its kind community conference on modern data governance, joined by leading data teams.
FEATURING
SESSIONS
Join pioneering data teams like Nasdaq, Fox, and HelloFresh as they share
real-life, innovative playbooks for modern data governance
Masterclass with Nasdaq
Building a Business Case for Modern
Data Governance
"It was only about 18 months ago that we decided to take a step back and re-evaluate our tech stack," Michael Weiss from Nasdaq explains. In that time, Michael's team at Nasdaq has invested heavily in the modern data stack: Atlan, AWS, dbt, and Monte Carlo.

But for a highly regulated entity of Nasdaq's scale, getting buy-in and cultural shifts to adopt new technology wasn't easy. So Michael used every tool in his arsenal to build his business case — from surveying data users to quantifying the business value of modern governance.
To get key stakeholders to buy into everything, it was critical we had a plan in place… to reduce friction between data producers and consumers. Without this, the rest of our model would be dead-on-arrival.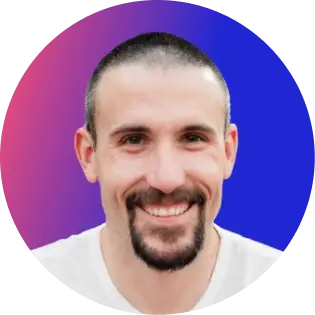 Michael Weiss
Senior Product Manager, Nasdaq
Get access to Nasdaq's exclusive guide to
building a business case
Panel with Autodesk, Elastic, Fox, and SMG Swiss Marketplace Group
Implementing a Modern Data
Governance Strategy
Data mesh or fabric? Data products or assets? Decentralized or centralized? These questions have consumed every data leader's mind in 2023 — and still remain unanswered.

Not anymore. In this session, you'll hear from a panel of visionary data leaders who are ushering in the modern data governance era, and the groundbreaking stories of how they're doing it.
Meet the panel
Mark Kidwell joins us to discuss how Autodesk's data mesh gives 60 domain teams the ability to create, curate, and consume well-defined data products
Takashi Ueki sheds light on Elastic's progress towards better ownership through formalized data contracts
Mihir Modi brings us Fox's vision of monetizing its data products, using Atlan's data governance platform as its hub for data democratization
Amy Raygada shows us how data mesh enables SMG Swiss Marketplace Group to manage data for 4 decentralized businesses in one home.
Mark Kidwell
Chief Data
Architect, Autodesk
Mihir Modi
Data Governance
Manager, Fox
Amy Raygada
Senior Data
Product Owner,
SMG
Hear from visionary leaders who are shaping the future of governance
Masterclass with Fox and Atlan
Navigating a Data Catalog
Evaluation in 2023
The landscape of data catalogs has transformed in the last few years. As more businesses move from legacy architectures to the modern data stack, there's a need for new ways of governing data in the 3.0 era — with automation, AI, and collaboration.

Join Mihir Modi from FOX along with Steven Hloros from Atlan as they uncover everything you need to know before getting started on your evaluation journey:
What features should I be looking for when evaluating a data catalog?
How should I compare different styles of catalogs against one another?
Outside of features, what selection criteria ultimately will help make the decision?
Mihir Modi
Data Governance
Manager, Fox
Steven Hloros
Customer Success,
Atlan
Get access to our evaluation framework, with learnings
from 200+ data catalog evaluations
Panel with DigiKey, HelloFresh, and Porto
Moving from a Legacy Data
Catalog to a Modern Active
Metadata Platform
HelloFresh, the largest meal-kit provider in the US, Digi-Key, the fifth largest electronics distributor in the world, and Porto, one of Brazil's largest insurance companies, are companies well-versed with data governance.

But as the data teams shifted to new paradigms like data products and domains, they needed a different approach to metadata management — active metadata platforms.

In this session, you'll hear from Natalie Hallak (HelloFresh), Joseph Stritesky (DigiKey), and Danrlei Alves (Porto) about their migration story from legacy catalogs to active metadata platforms.
The session will address key questions
How do I know if my data catalog is "not working" as expected?
What are the benefits of an active metadata platform vs. a legacy data catalog?
What does it take to migrate to a modern data catalog?
Joseph S.
Senior Data Governance
Analyst, DigiKey
Natalie Hallak
Director of Global Data Management, HelloFresh
Danrlei Alves
Senior Data Governance Analyst,
Porto
Learn how leading data teams are breathing new life into governance with active metadata
The only catalog that

Activates your Metadata
See Product Tour
Book a Demo