Alation
vs Atlan
Industry experts and practitioners who have used both agree: there's simply no comparison to Atlan.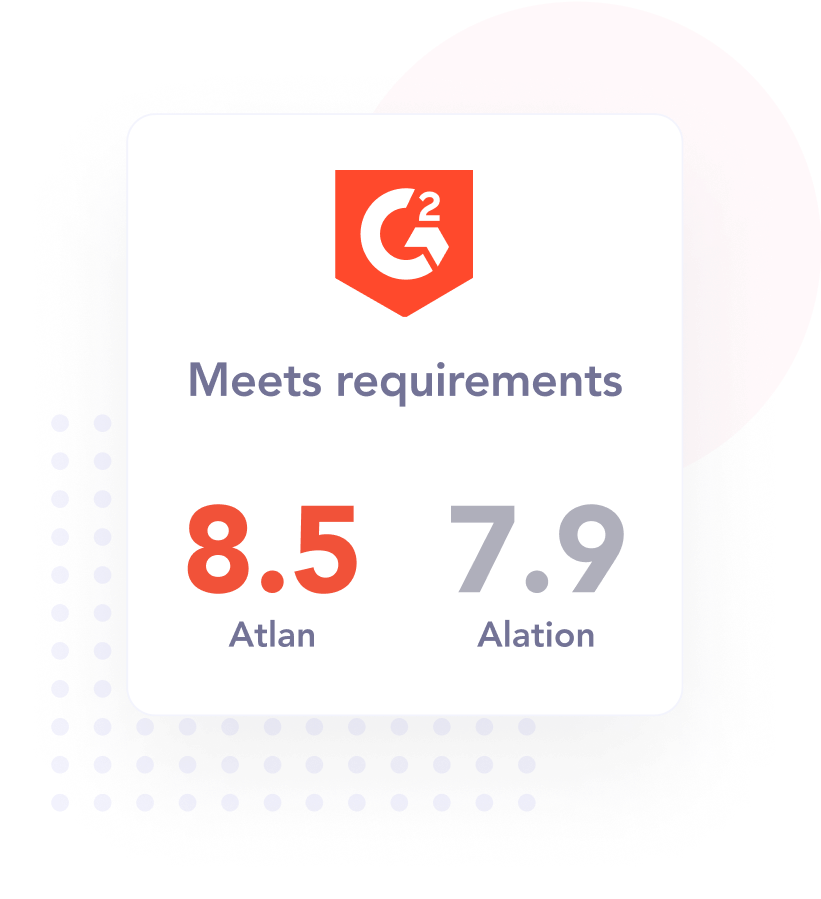 Alation vs Atlan:


notes from users who've used both

How do users who've used both compare Alation and Atlan?
Collaboration focused UI/UX

Pay as you go pricing

"Our priority was to find a tool that business wants to use, not have Informatica like scenario. Alation wasn't like the easiest to use, it was super expensive, their user profile was confusing.

Atlan's simple UI makes it easy for someone senior like me to traverse. Atlan was bang on the buck - what you got us for the package was amazing"

Leading search platform powering 50% of the Fortune 500
Item 1 of 3
Alation vs Atlan:


the long and short of it

Alation is a traditional data catalog, while Atlan is a pioneering active metadata platform. Atlan is not just rated over Alation in terms of product functionality, but also in product vision, innovation roadmap, and market approach. The company focuses on constant innovation and partnering with customers to generate value.
Source