The Leading


Third-Gen


Data Catalog
Atlan is the single source of truth for your team to discover, trust, and understand data they care about.
Discovery & Catalog
Column-Level Lineage
Data Governance
Active Metadata
Core capabilities
The only catalog that activates your metadata
Search across your data universe using natural language, business context or using SQL syntax.
Visualize column-level relationships from your data sources to your BI dashboards.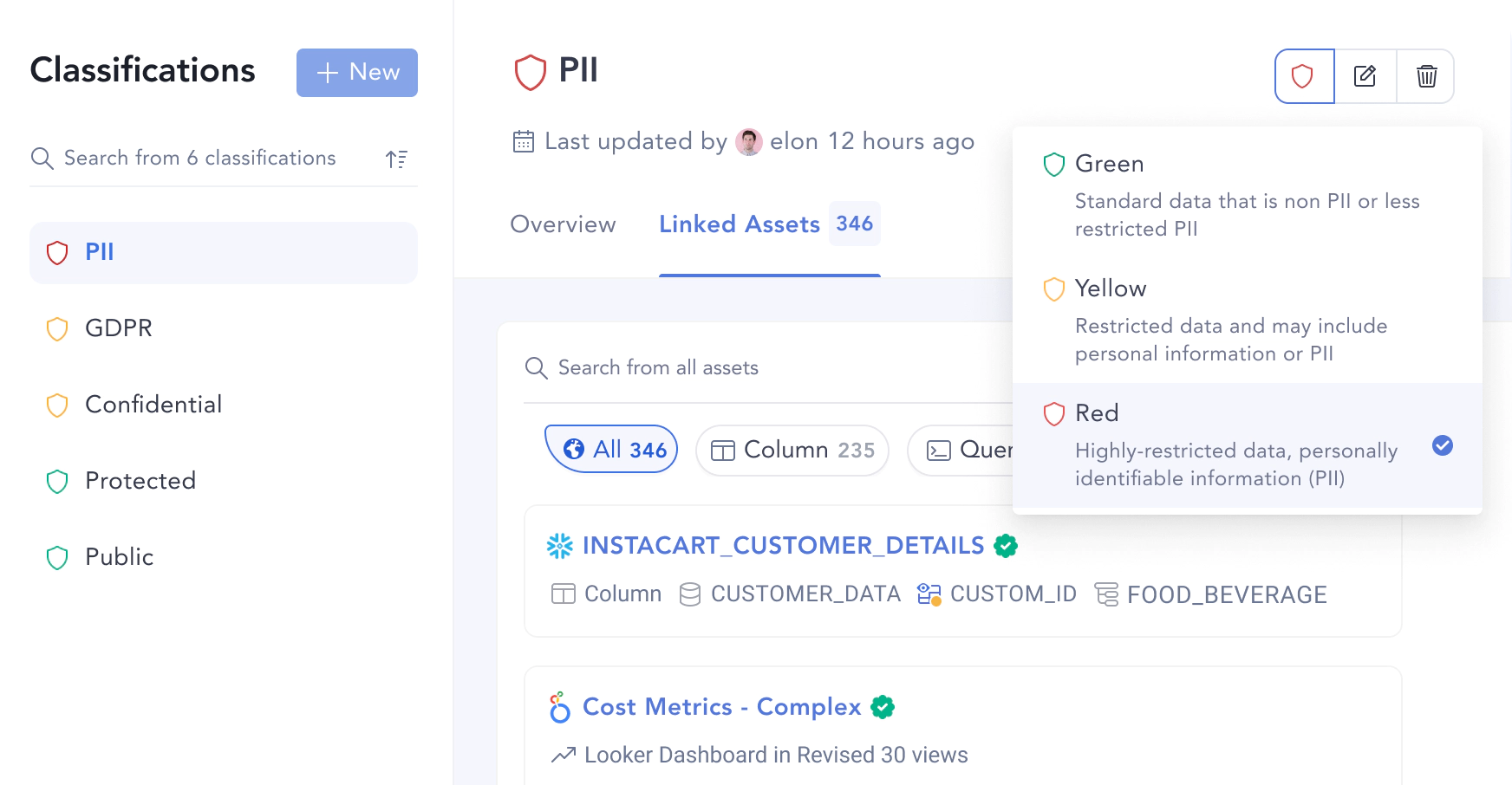 Build trust in data through effortless compliance, context-rich trust signals, and role-based access controls.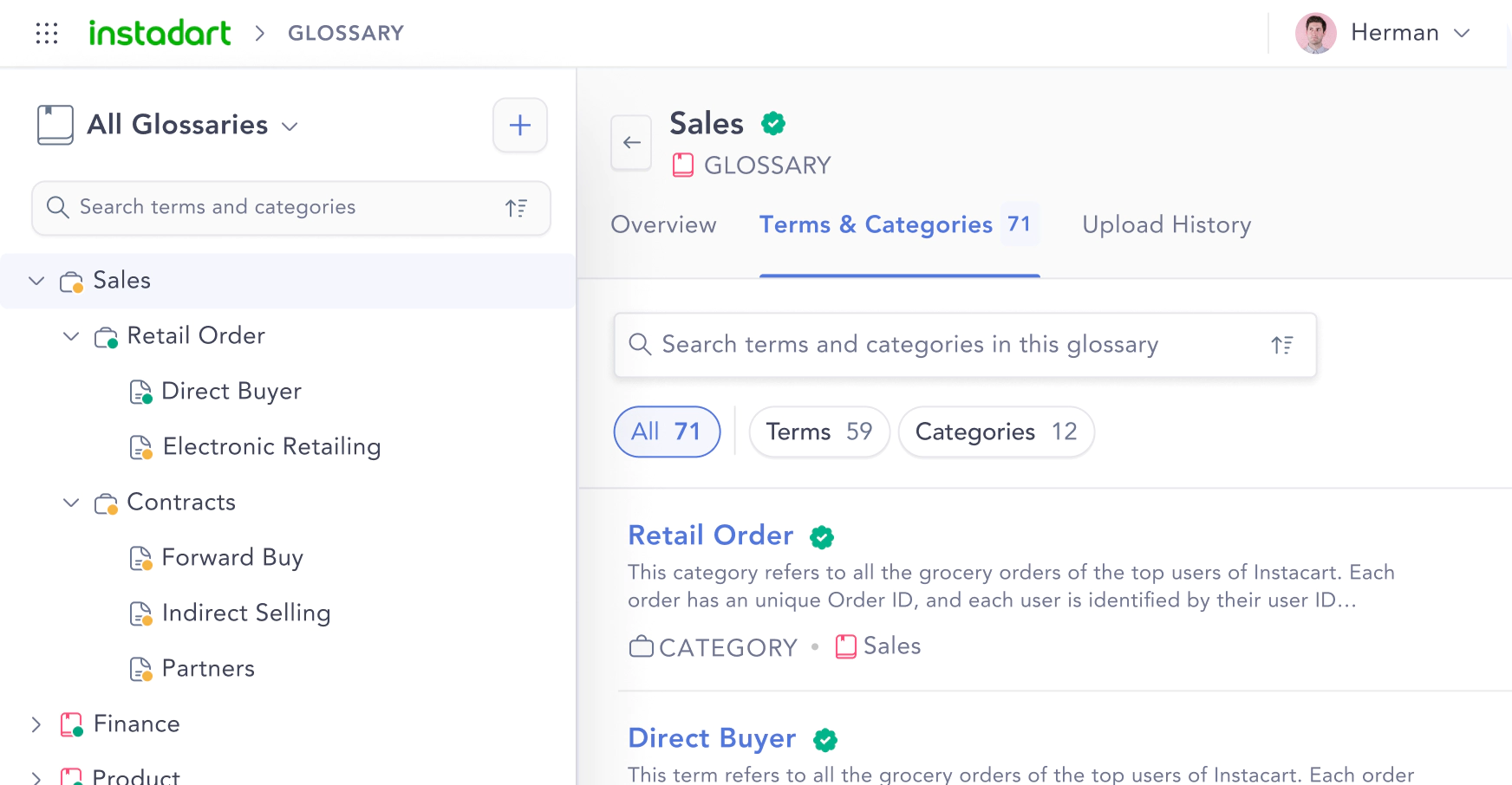 Empower self-service by connecting the metrics and data that matter to your business.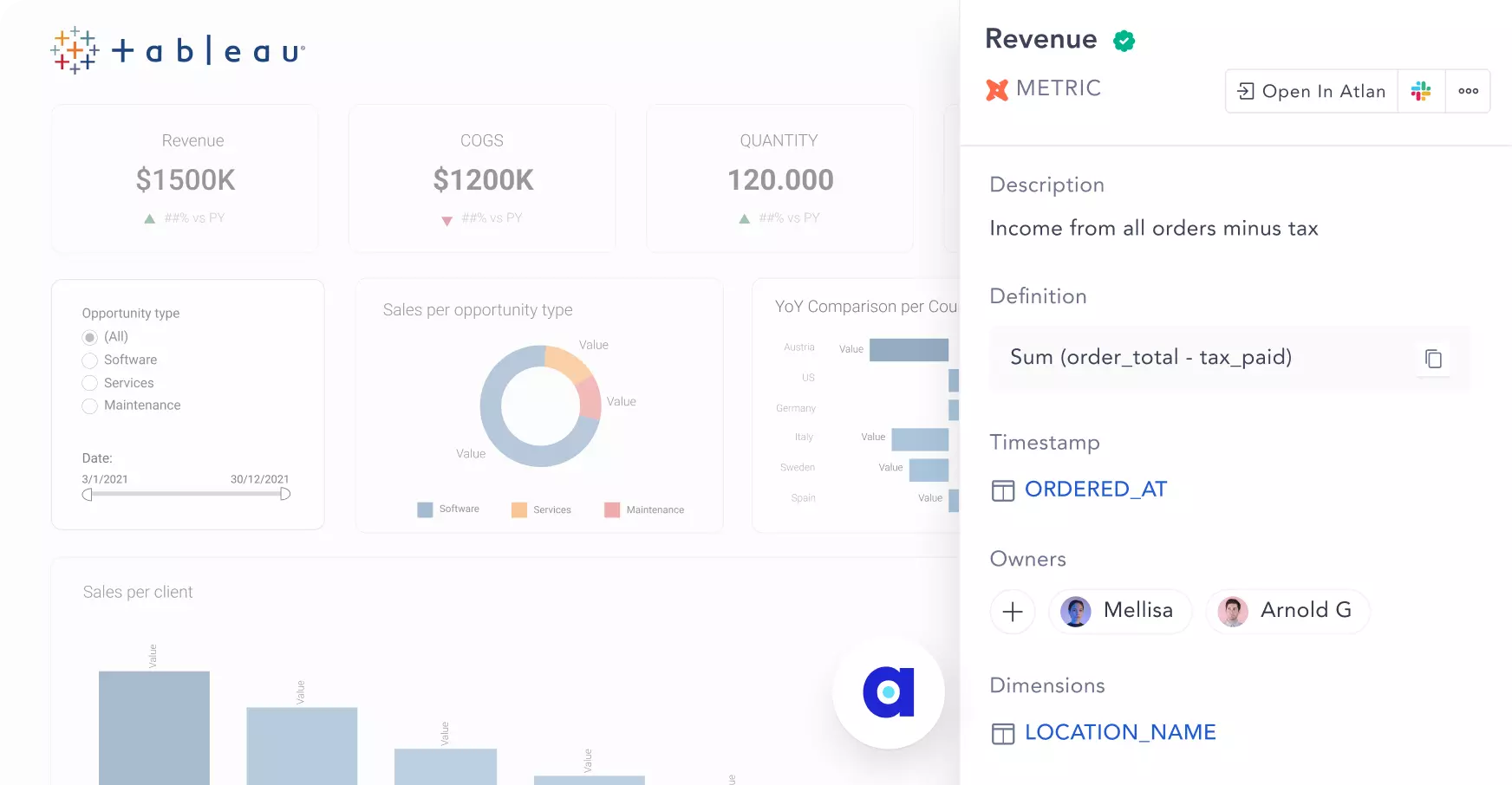 Bring context where your humans of data work — in BI dashboards, Github, Slack, Jira, and more.
Free up your day with automated metadata enrichment across your data landscape.
Connectors
No more silos

in your stack
Through industry-leading partnerships with tools you use every day, Atlan brings your data stack, and your data team, together.
"Tools like Atlan have allowed us to provide better documentation and reduce friction between data producers and consumers, which is critical when you talk about data democratization."

Michael Weiss

Senior Product Manager
Item 1 of 5
Powering the
next generation of data teams
From enterprises to startups
The future of data catalogs

Active Metadata
The next generation of metadata is here — personalized, collaboration-first, and automated.
Explore Active Metadata
Our Manifesto
We're building the company

we wish we could've partnered with
We built Atlan for the problems we faced as a data team ourselves. And from our learnings, we wrote a manifesto to guide everything we do at Atlan.
Open by default
As a data team, we hated being locked in by vendors. So we built Atlan to be fundamentally open by default. No contract lock-ins, and fully API-based.
Partners not vendors
We've consciously chosen to be more than just a software company. It is our mission to treat your goals as our own and help you build a strong DataOps culture.
Designed for humans
Modern software shouldn't need training. We spend an inordinate amount of time making Atlan naturally intuitive for technical and business users.
DIY Setup
Engineering time is too valuable to be spent on tasks that can be automated. That's why we've set up Atlan to be as DIY and automated as possible.
Plug and play
The data ecosystem is constantly changing. That's why we built Atlan to help you evolve, with plug-and-play integrations for your modern data stack.
Pay as you go
We align ourselves to your success. So we ditched the million dollar licensing fees to create adoption-based pricing that scales with you, as you get value out of Atlan.




Messages
that make our day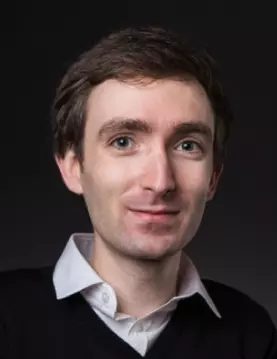 When I mention Atlan to other competitors, people literally stop replying to us. Because Atlan is such a strong competitor, they know they've lost the deal.
Rémi Paulin
Data Architect
Getting a bit of an infra-crush on
@AtlanHQ
these folks know their stuff and use all the tech I've come to love working in ops over the years. If wish all vendors were that easy to work with.
10:26 PM · May 19, 2021
23
Phil Warner5:10 AM
Unlike other tools we evaluated, Atlan isn't just a tool, it is a destination.
Petra Pechovska1:54 PM
I love your instant response from anyone from Atlan. That's rare and precious!
Austin Lin Gibbons7 hours ago
We picked atlan.com as being the right choice between "new startup looking for traction" and "large annoying enterprise company".
Molly Vander Velde1:54 PM
After evaluating a bunch of tools in the market, we're beginning to see how much Atlan really shines!
The only catalog that

Activates your Metadata
See Product Tour
Book a Demo