Events & Community
Join us and the data community for some of the most sought-after global
conferences and curated events.
Future of the Modern Data Stack

Join the founders of the modern data stack for a live, interactive discussion on the changing data ecosystem and what lies ahead.

Save Your Spot
Item 1 of 4
Join the conversation

with Atlan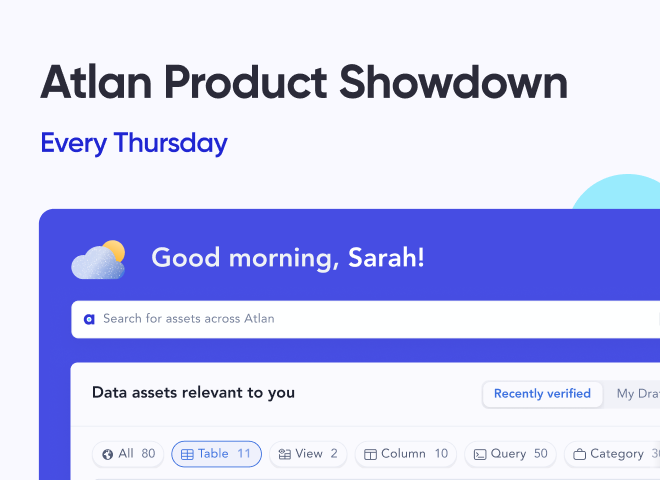 Learn how Atlan can help your data team be 10x more agile
We will show you how Atlan can help your team to discover, understand, trust, and collaborate on data assets and be effective with tools in the modern data stack.
Sign Up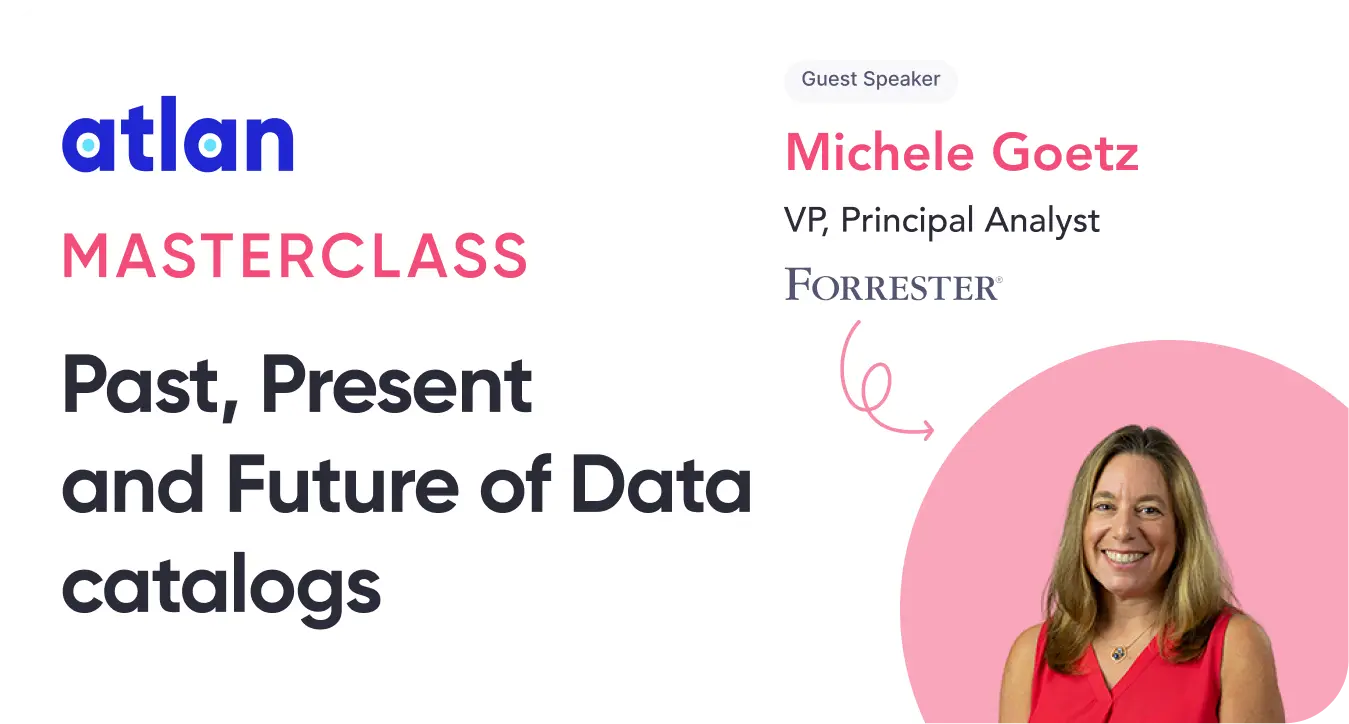 Masterclass: Past, Present, & Future of Data Catalogs
Watch an interactive masterclass with Michele Geotz, VP & Principal Analyst at Forrester Research on The Forrester Wave™: Enterprise Data Catalogs For DataOps, Q2 2022.
Watch the Replay

Learn from the journey of WeWork's data team serving 1,500 data users
1,500 data users. 15-person data team. Don't miss WeWork's no-BS, inside story of building trust in data with Atlan.
Watch the Replay

Highlights of what you missed