Masterclass by

WeWork
How a 15-member data team created a self-service platform for 1,500 data users
Watch Recording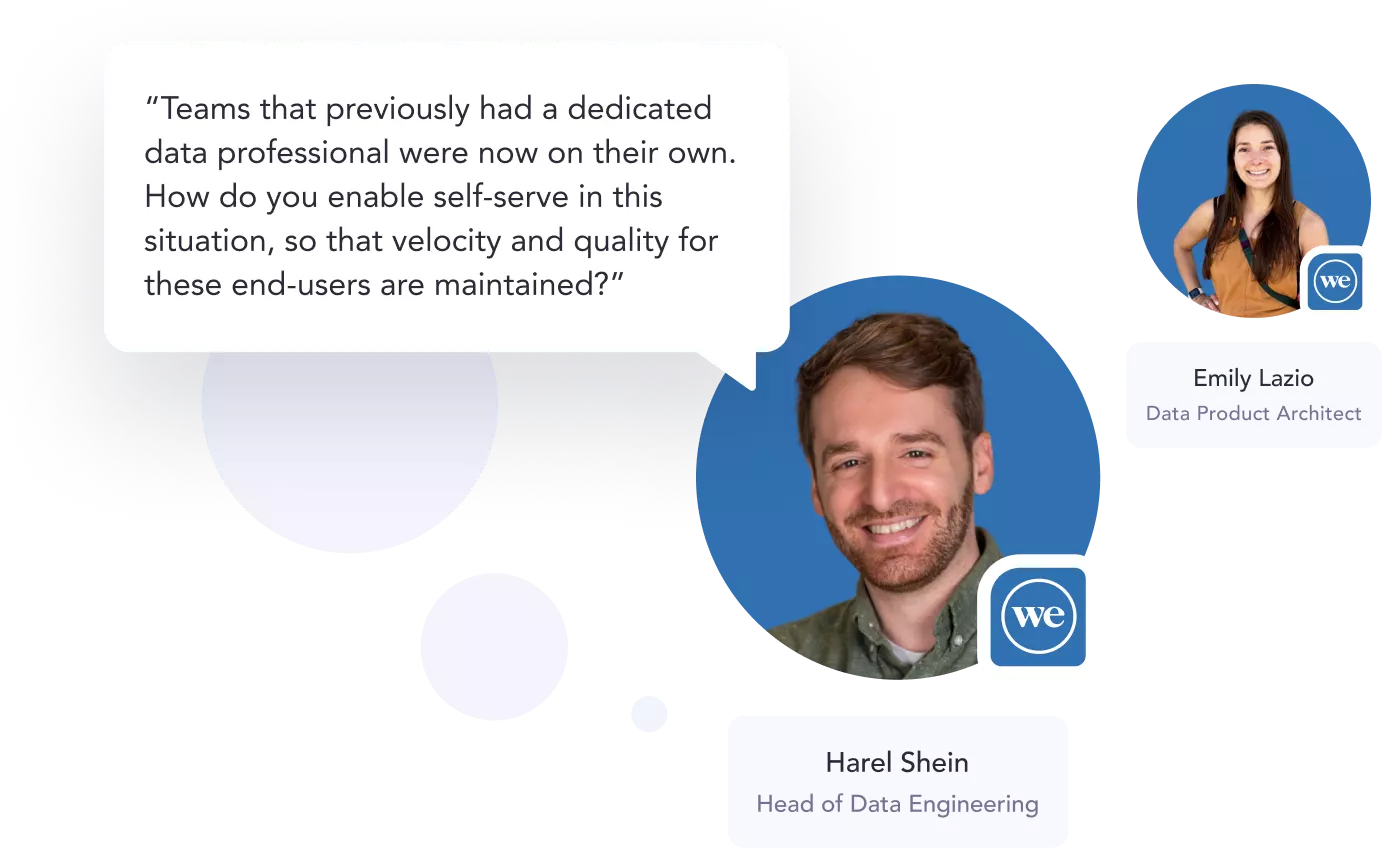 WeWork's journey towards trust, transparency, and governance with Atlan, Snowflake, and dbt
In the last three years, the WeWork data team has been through a lot. In this session we'll deep dive into their journey and reflect on the WeWork data platform team's work in rolling out internal platforms and frameworks, including the building of Marquez (their famous open-source project for lineage), and implementing a new, resilient data stack.
Adopting a modern data stack with Snowflake, dbt, and Atlan
Digging deep into user pains through a data product thinking mindset
Finding the right metadata platform through an in-depth evaluation process
Implementing with an Agile-based approach, including column-level lineage
Building a data community through programs like WeWork University
Structuring the team behind it all and building a DataOps function
Save your seat
Where it started
18 months ago
Building a self-serve ecosystem,
together.
"Atlan is giving us the leverage to serve data to the entire company while keeping a lean data team. We're building together to shape the future of data platforms at large."
Harel Shein
Register for the
Masterclass
1,500 data users. 15-person data team. Don't miss WeWork's no-BS, inside story of building trust in data with Atlan.
July 21
12:30pm EDT
Virtual
Fill the form to get an invite!