Bringing
Data Mesh

to Life

See how an all-new native data mesh experience on Atlan can help you build the data mesh that works for your organization.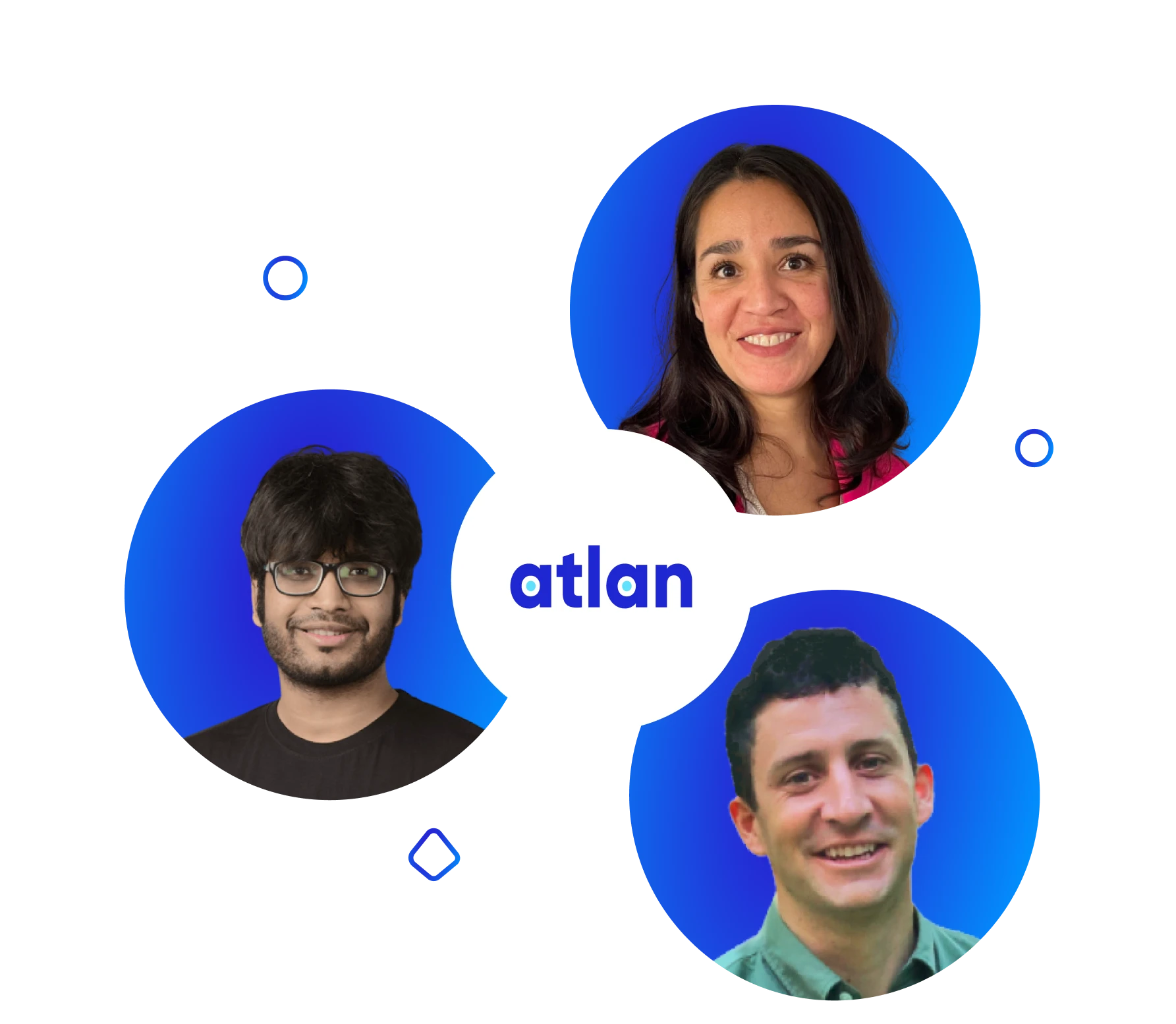 Varun is the co-founder of Atlan, pioneering a new generation of metadata — going from passive, siloed data catalogs to active metadata platforms.
Prior to Atlan, Peter spent 8 years at Tesla in data analytics, engineering and product management. He holds degrees from the University of California, Berkeley and the University of Virginia.
Teresa has over 20 years of experience in the IT industry. She has held leadership positions various functions from marketing and financial planning to project and product management. Prior to Atlan, she worked at companies like Volvo, Daikin and Collibra.
The only catalog that

Activates your Metadata
See Product Tour
Book a Demo