Governance,

without the governing
Say goodbye to the complex, bureaucratic version of governance. Say hello to enablement — a simpler, community-centered approach, with privacy at its core.
Explore Active Governance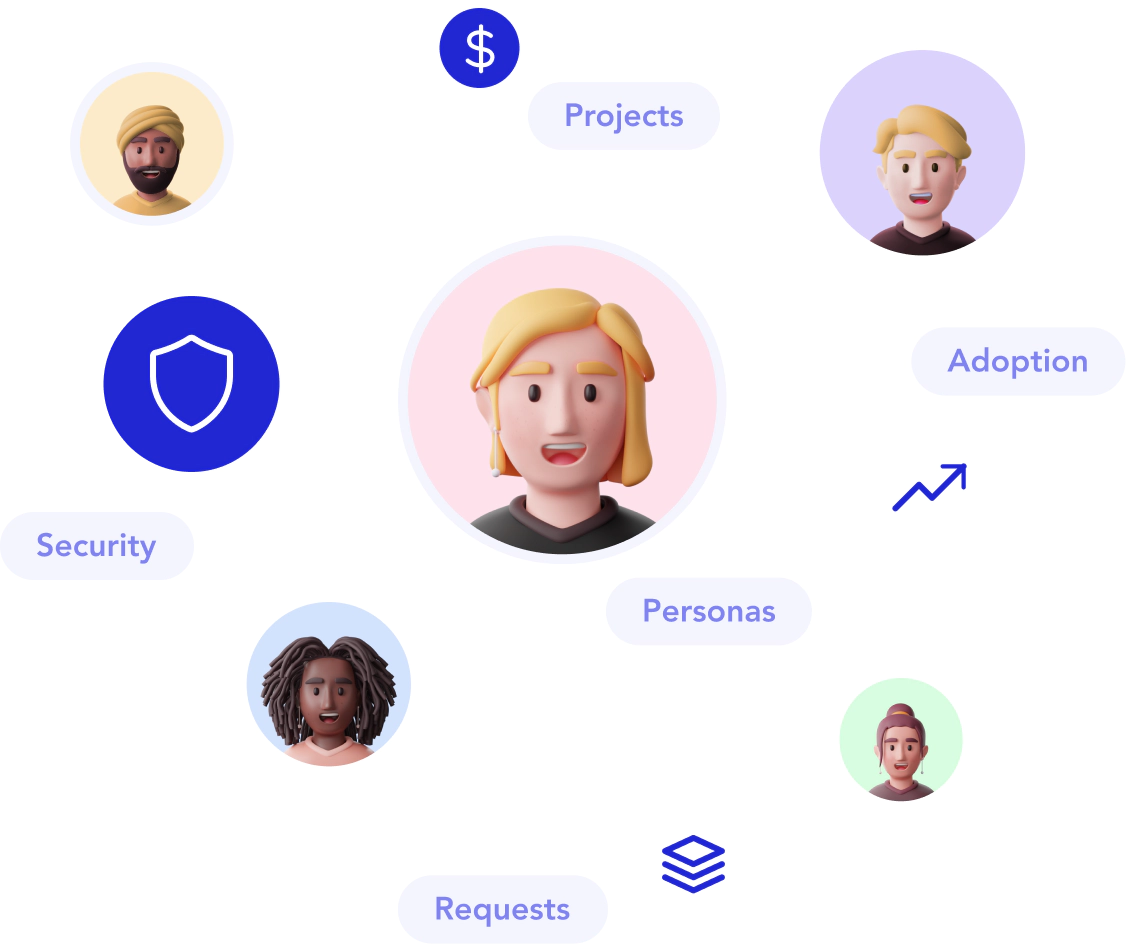 "Atlan has become a valuable resource for the data team to get context about data. Having Atlan in the mix of our toolchains opens the possibility of providing data context at scale, enabling the entire organization to be data-aware and data-driven."
Prudhvi Vasa
Analytics Leader
STACK
Classifications & Automation
Stay on top of sensitive data with Playbooks and customizable controls.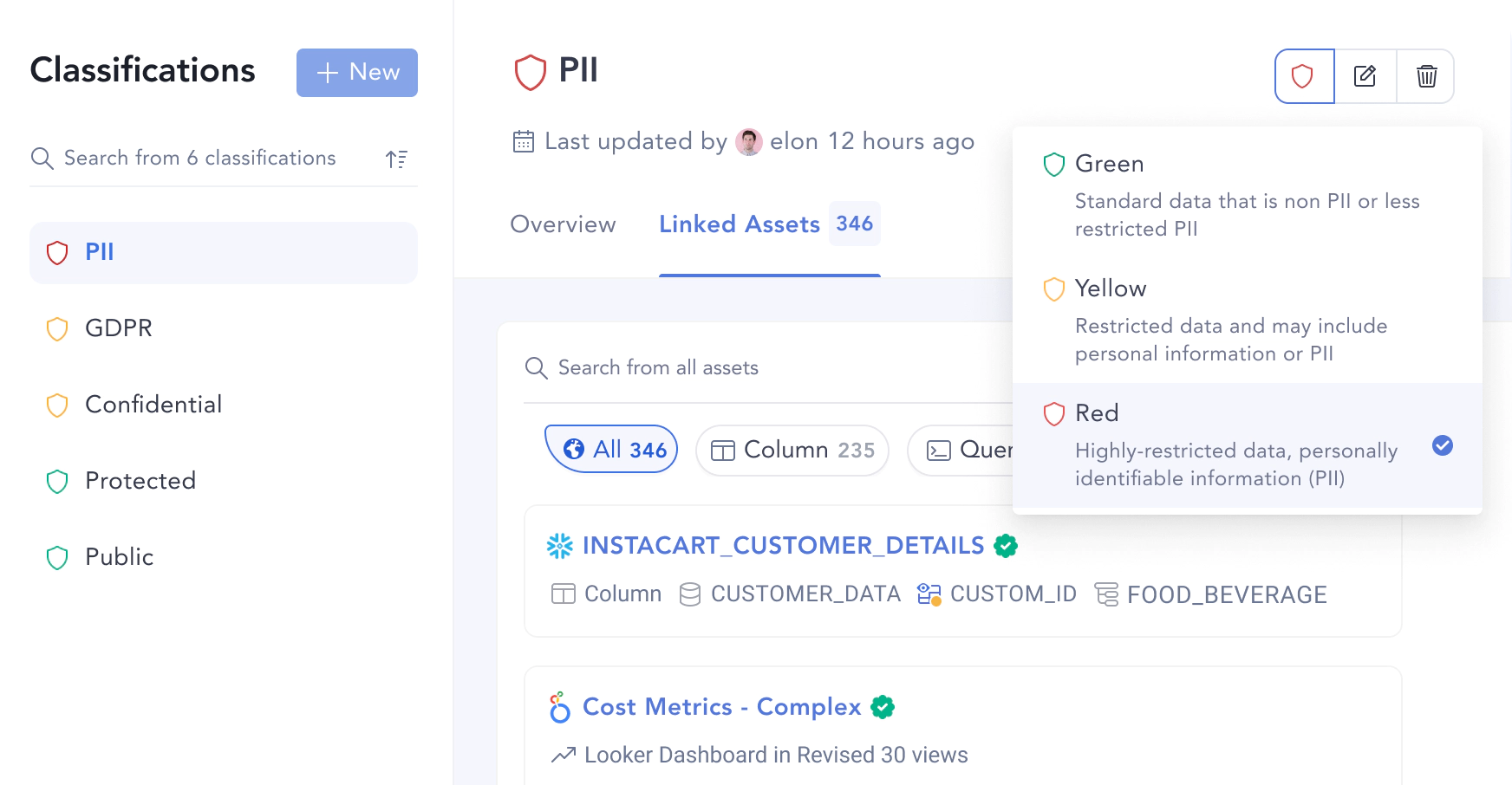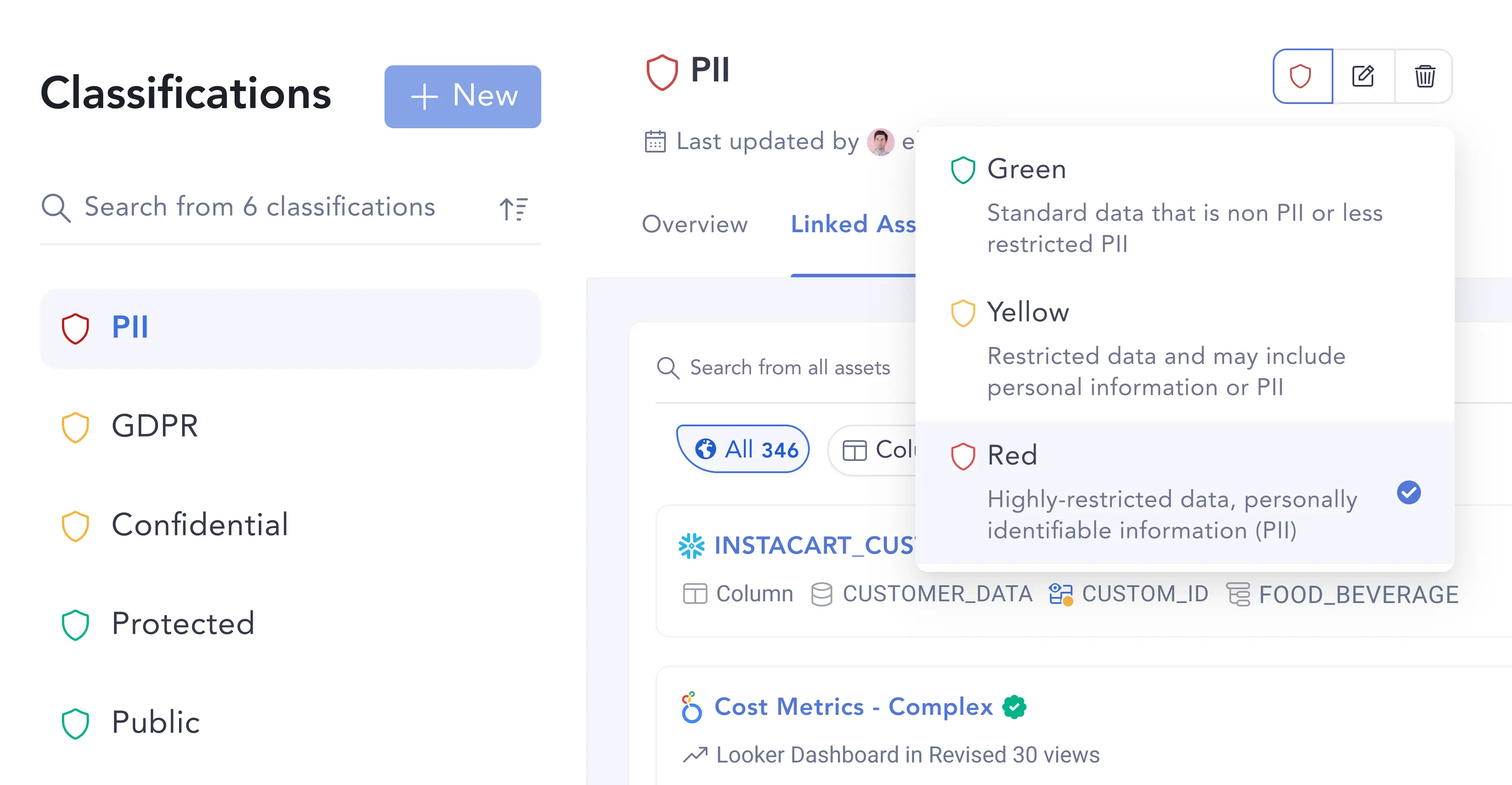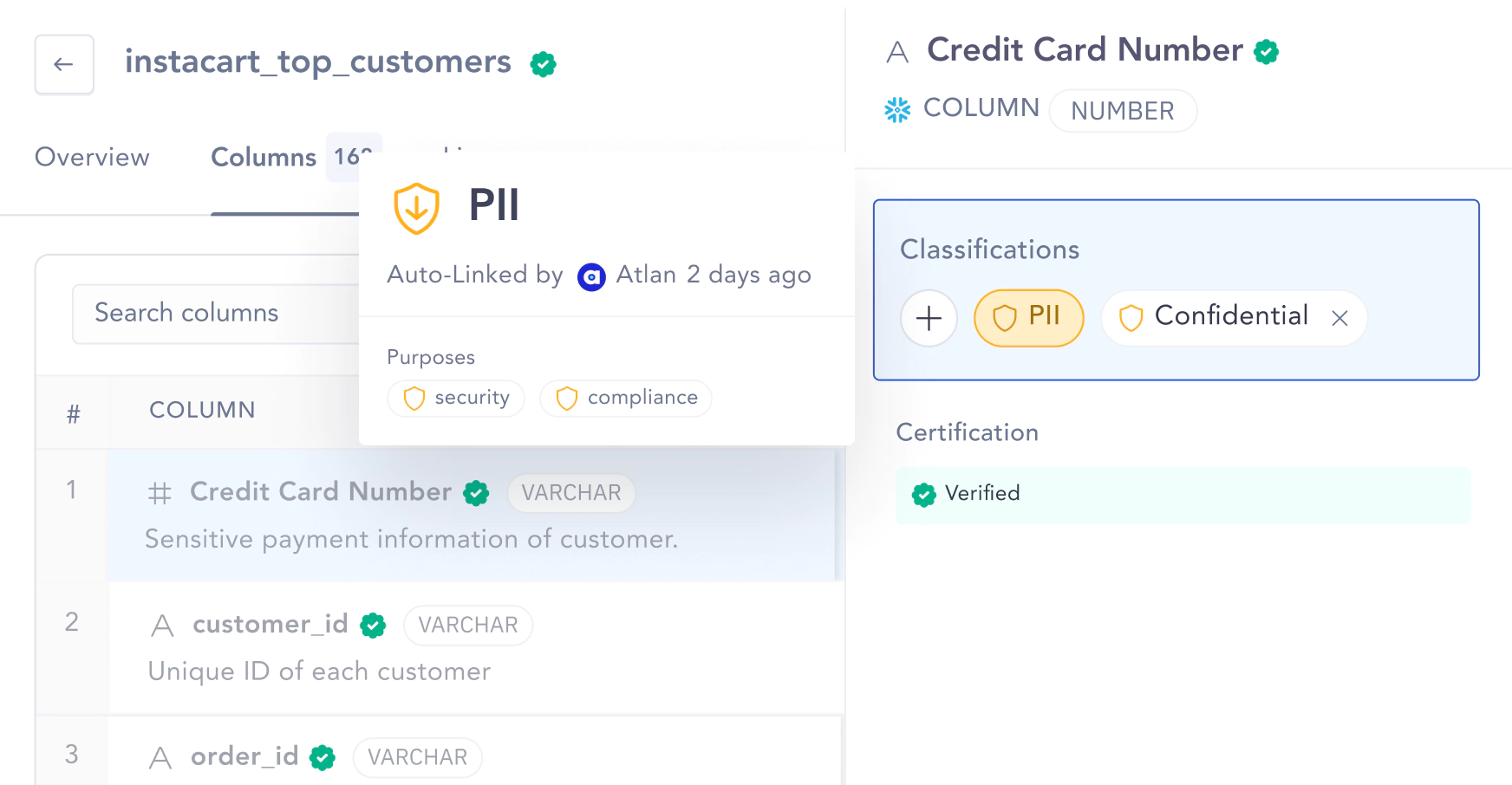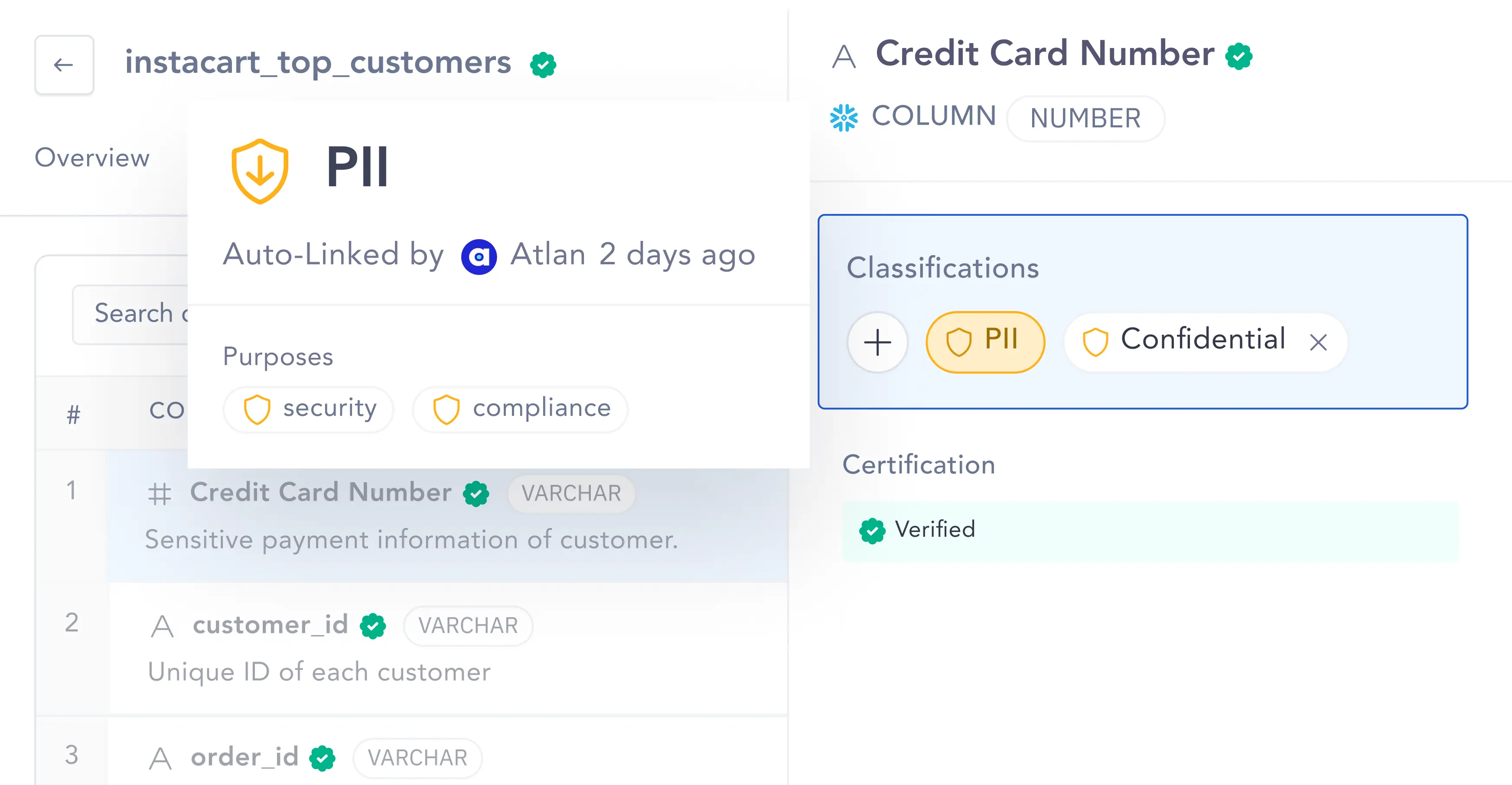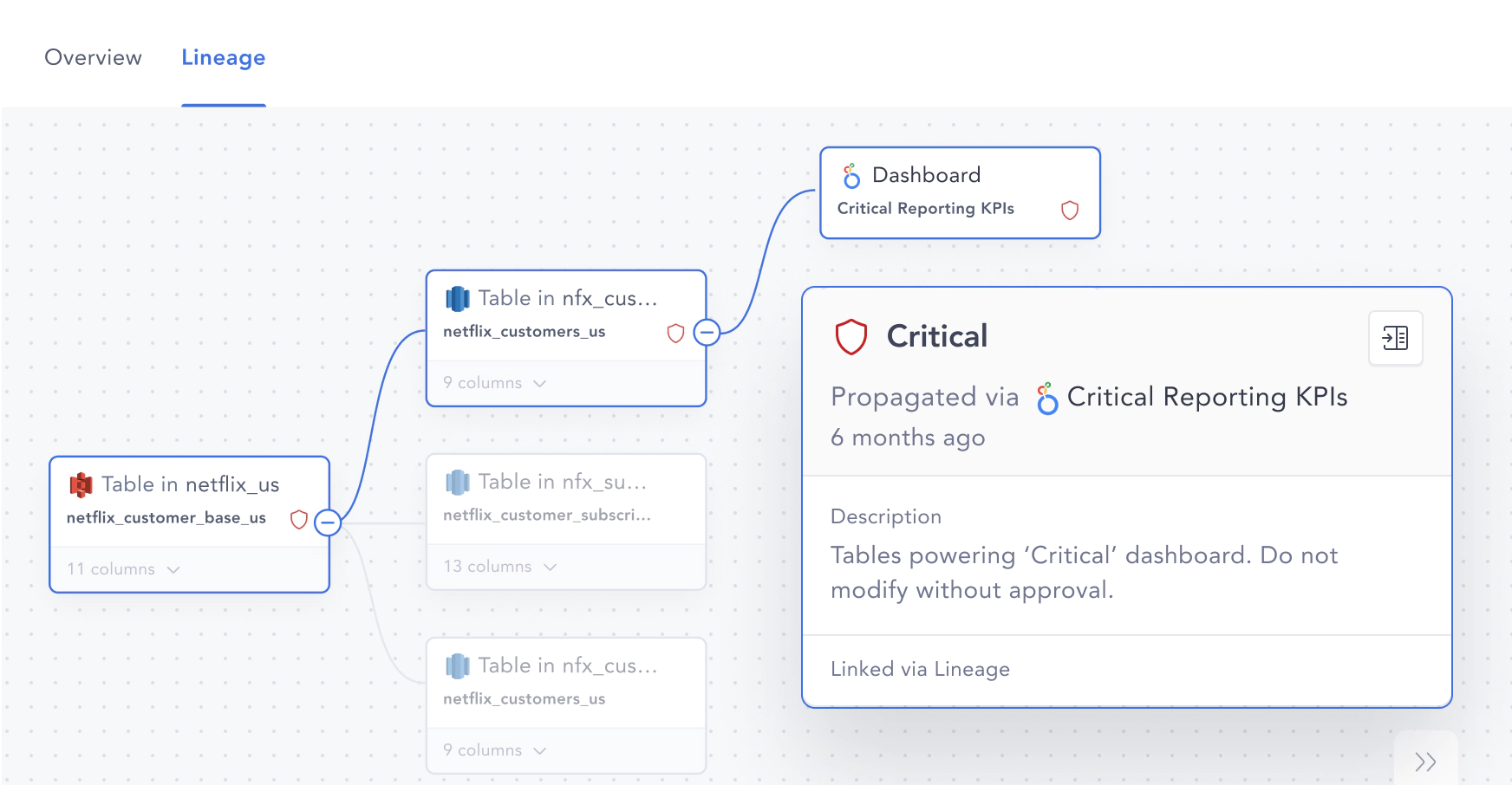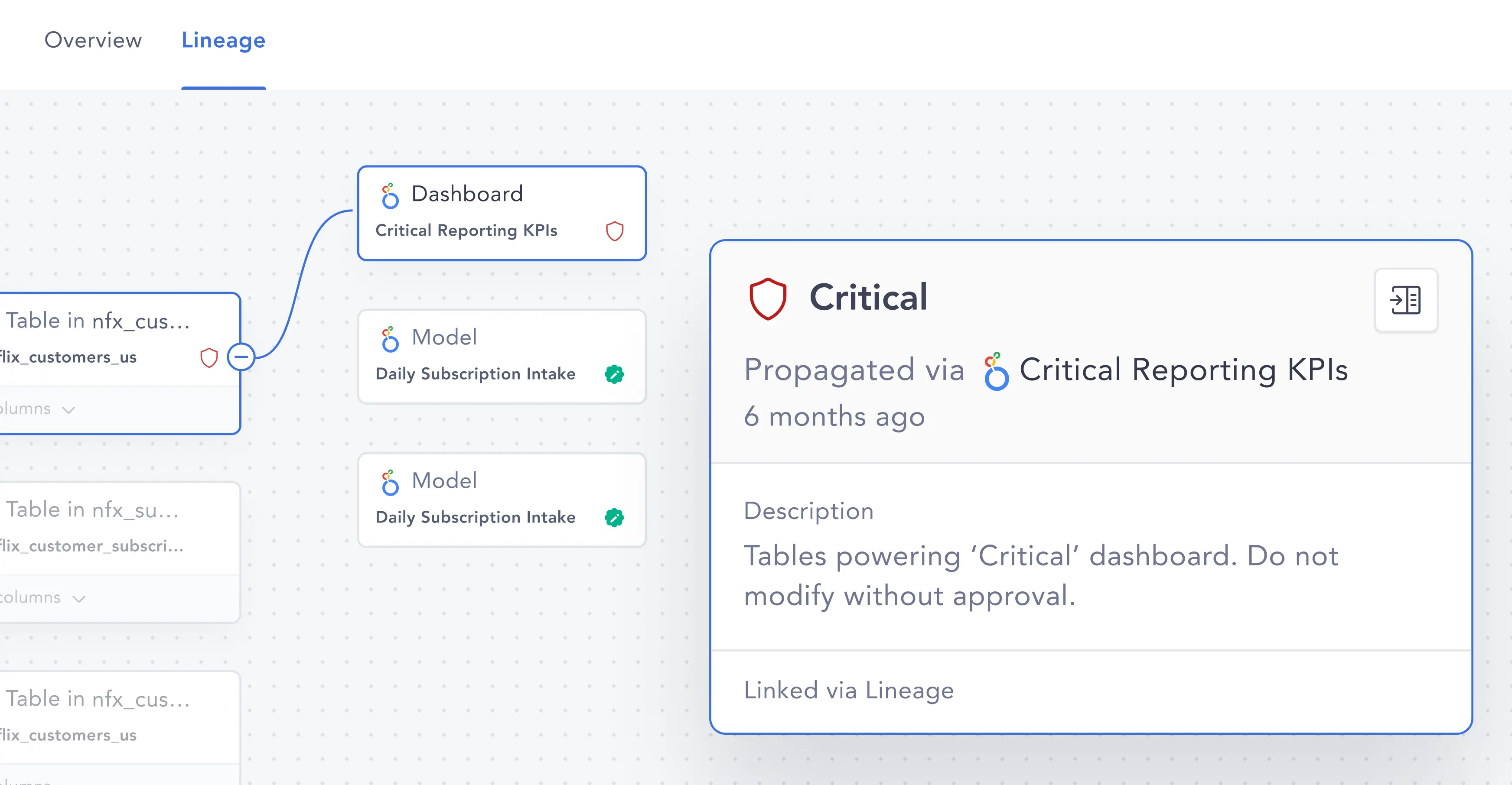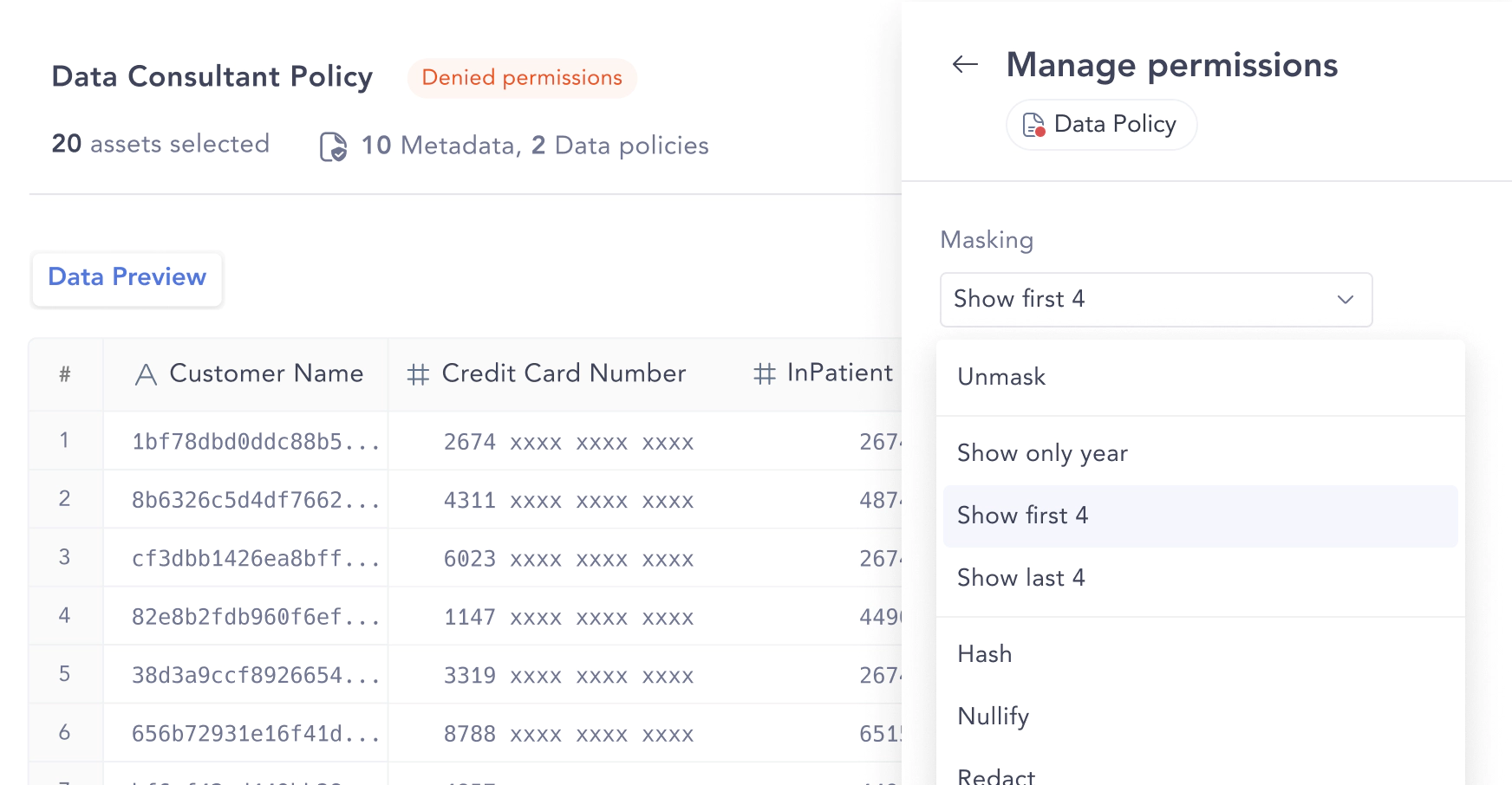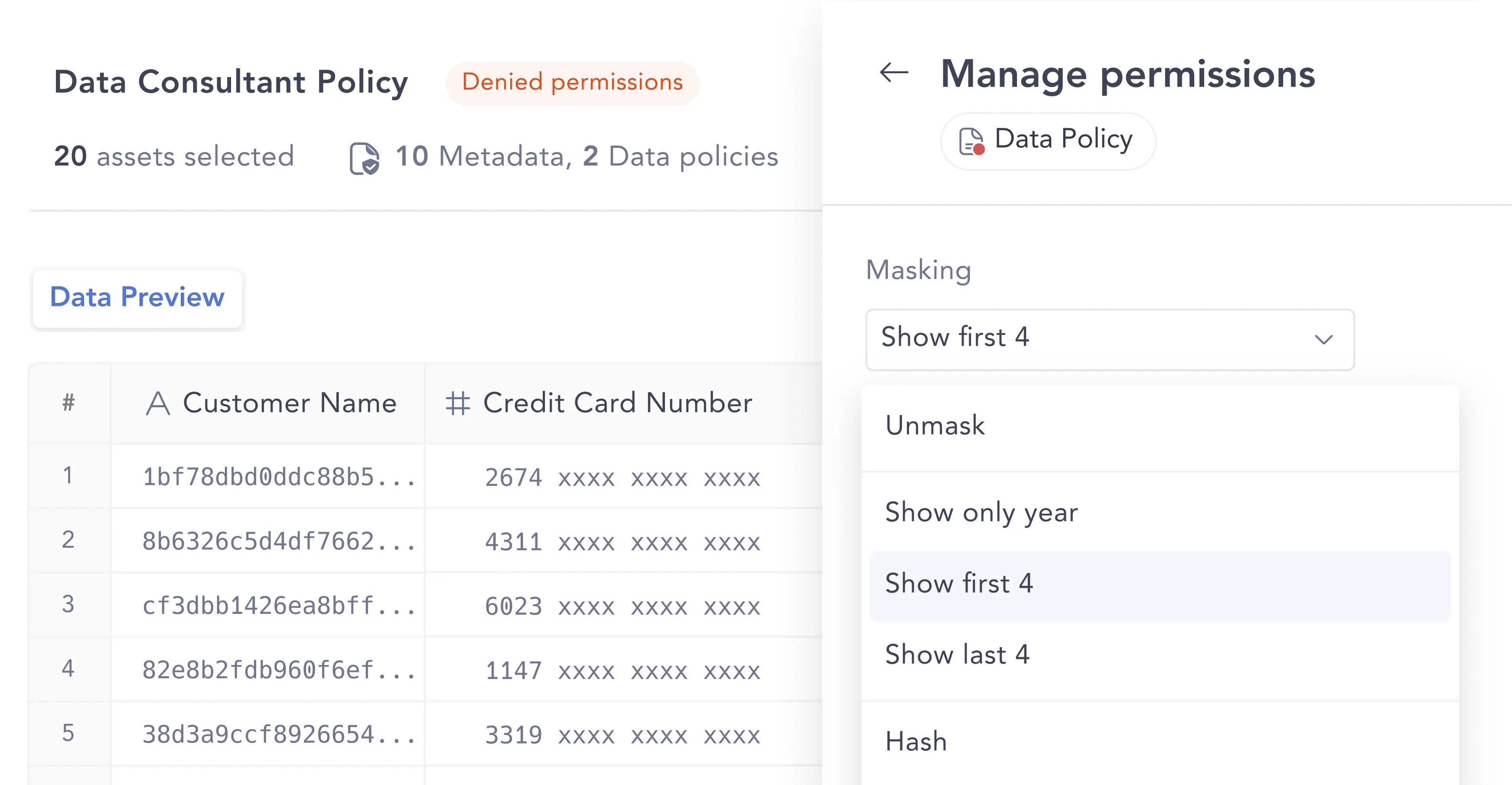 Let's face it, data governance is complicated. It's a nightmare to set up the right policies, and maintaining them is even harder. Not on Atlan.
Flexibility to
mirror how your data team works
On Atlan, you can build policies around who your data users are, which teams they work in, and what projects they're working on.
Explore Personalization & Curation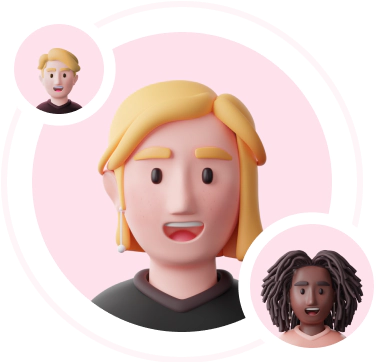 Personas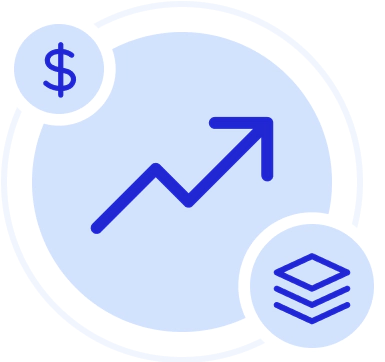 Purposes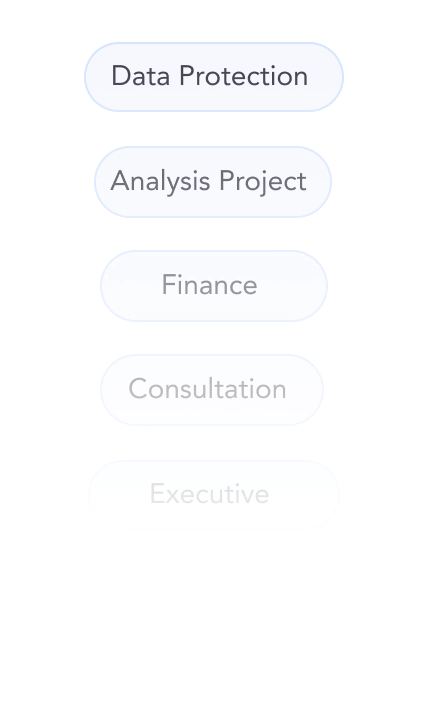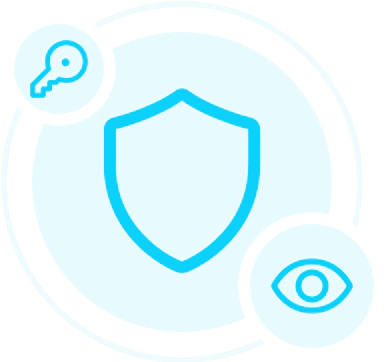 Compliance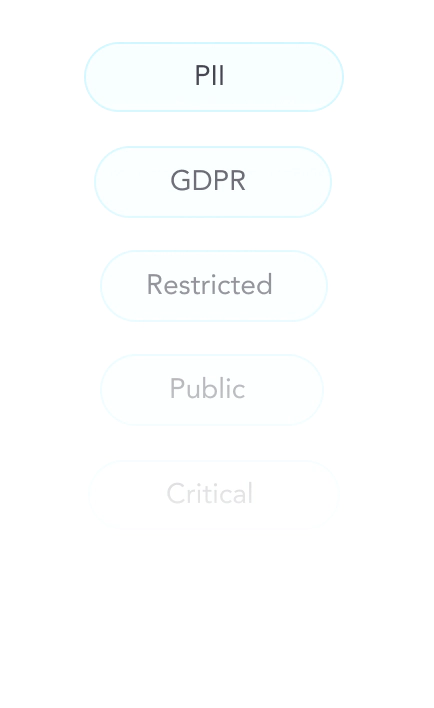 Domain-Based Access Policies
Personalized to your
projects and processes
With Purposes, you can define policies and curate data assets by business domains and project context. Reduce your time-to-value by providing the right data, in the right context.
Curate and serve your marketing data
Create a Purpose for "Market Segmentation" that will curate your Segment, Google Analytics, and Hubspot data, and automatically allow access to your Marketing team on Atlan.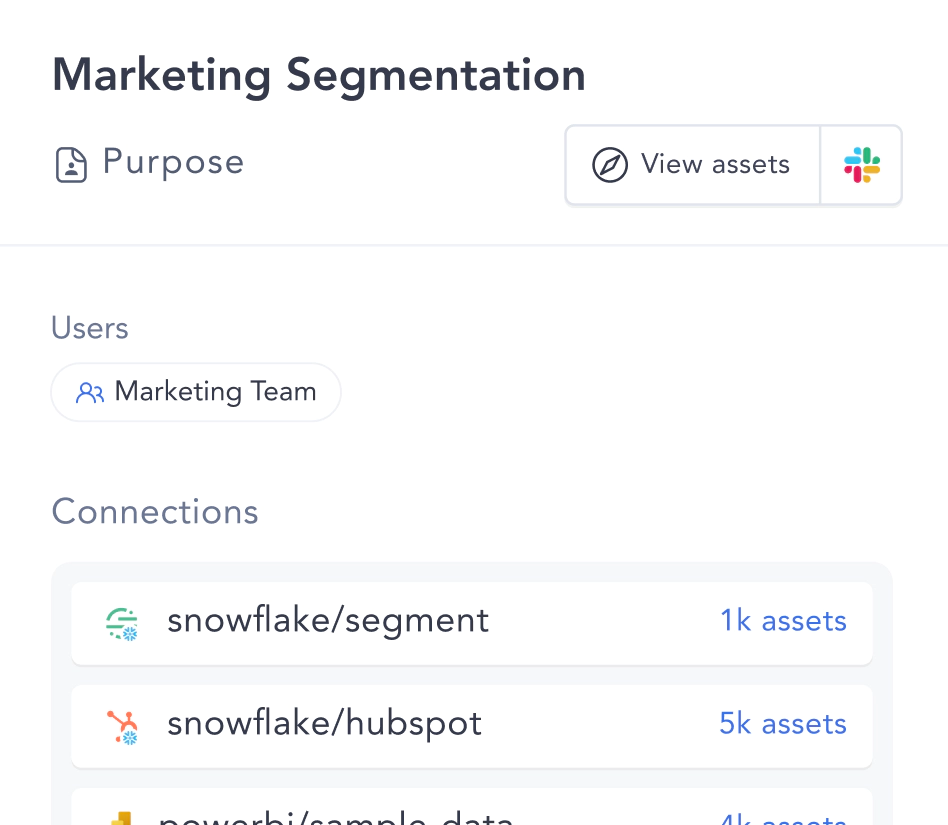 Organize and maintain your Public Financial KPIs
Create a Purpose for "Public Financial Reporting" that will curate all your publicly reported assets, and automatically allow access to your Finance team on Atlan.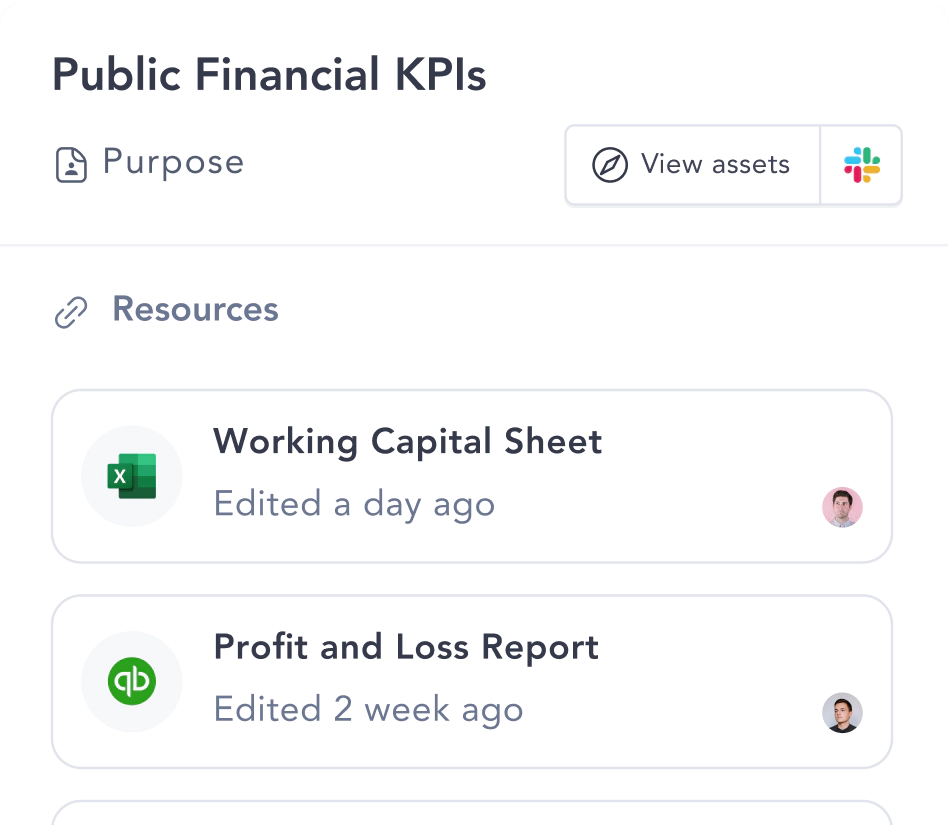 Protect and mask your PII data
Create a Purpose for "PII Classification" that will protect your sensitive information and grant access to only those who need it.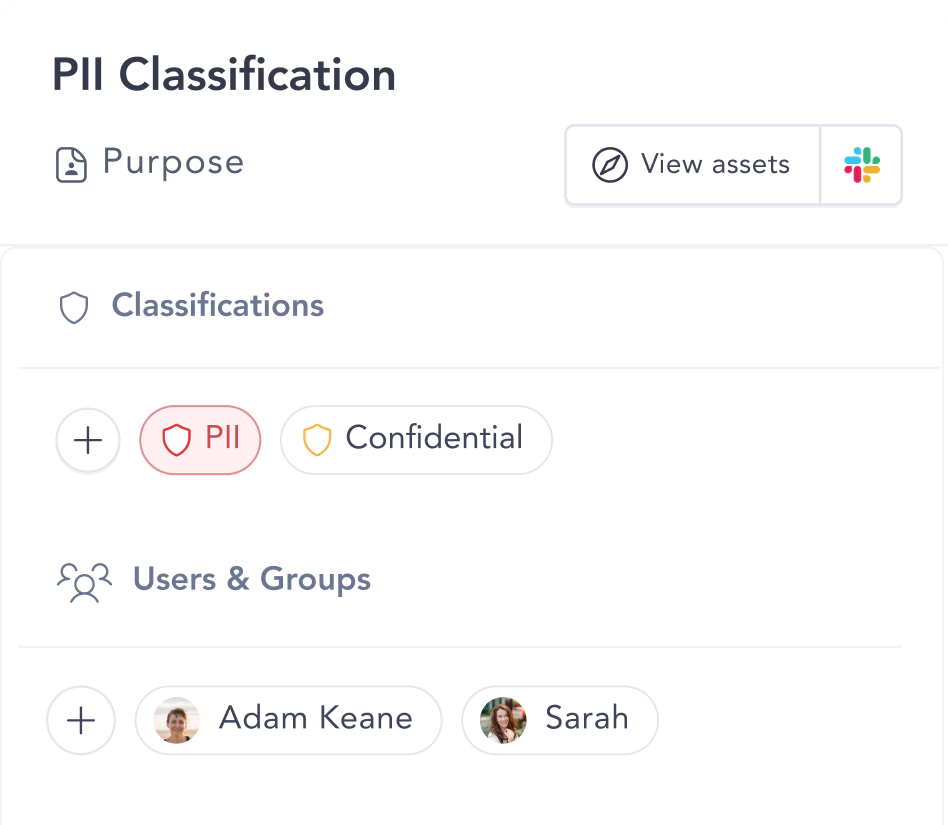 Persona-Based Access Policies
Manage granular policies with

personalized user roles
Analyst, engineer, or consultant – every persona needs access to different assets and different permissions. In Atlan, you can set up Personas that mirror the roles in your data team, and automatically apply personalized, granular policies.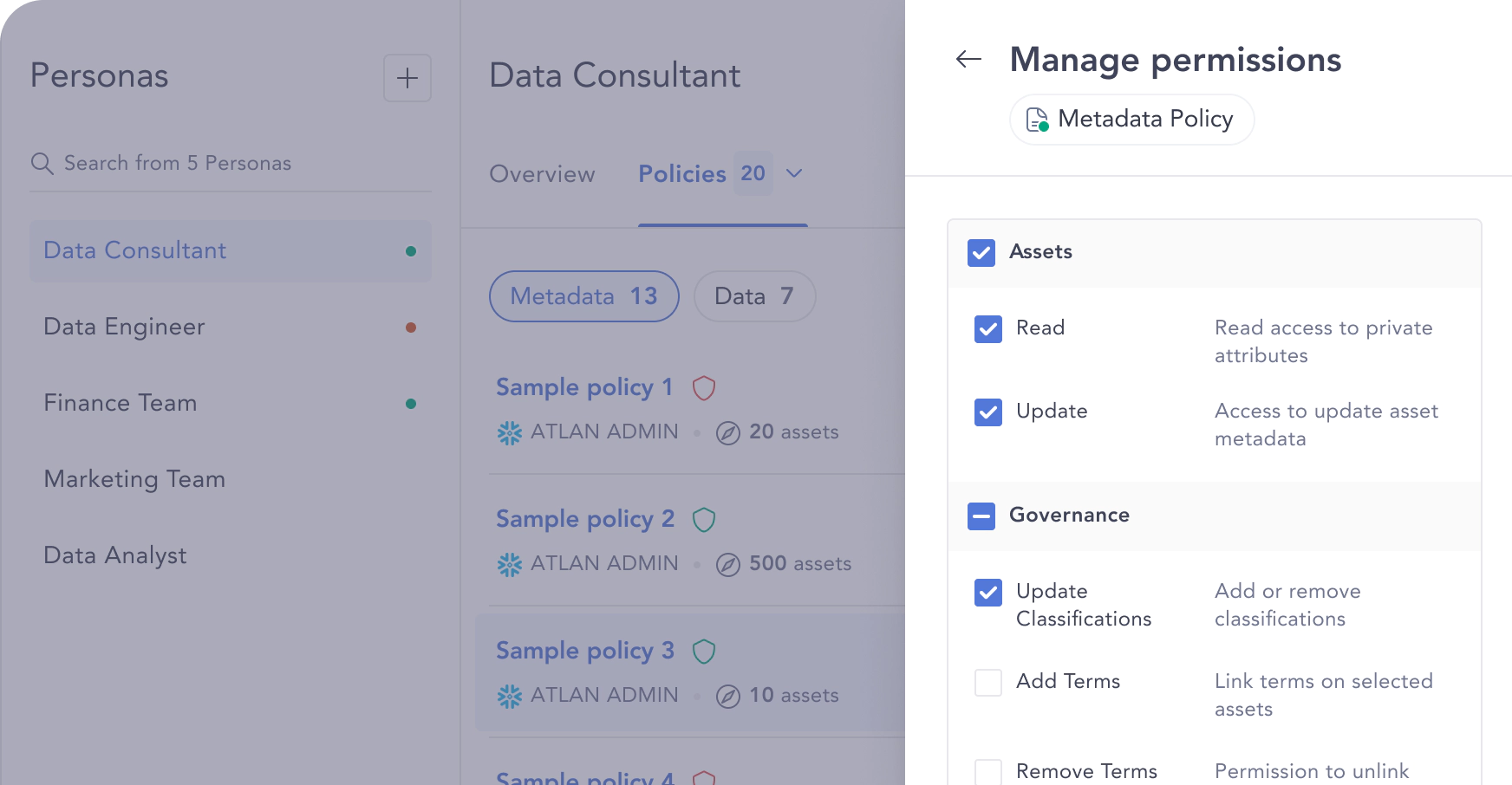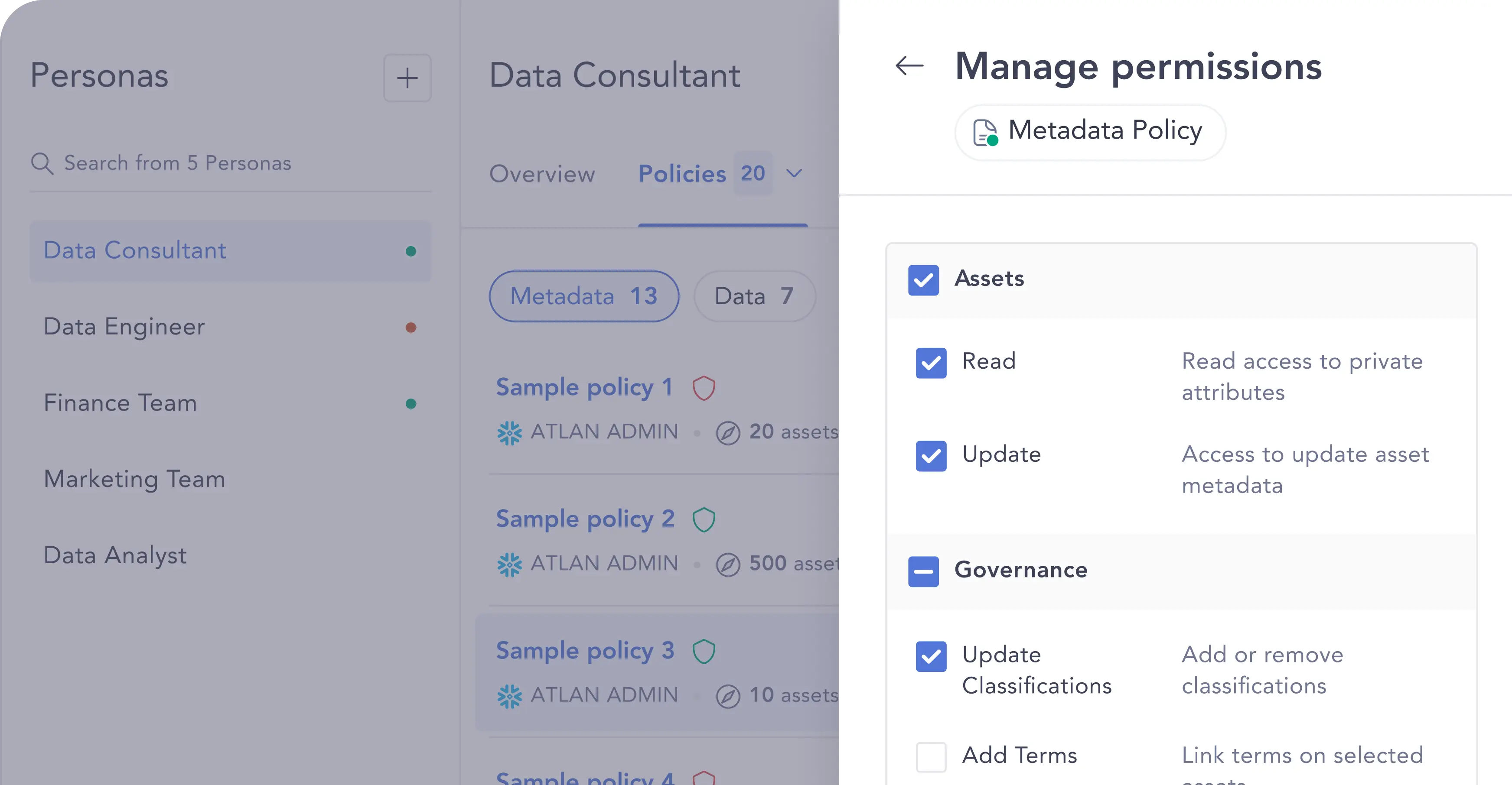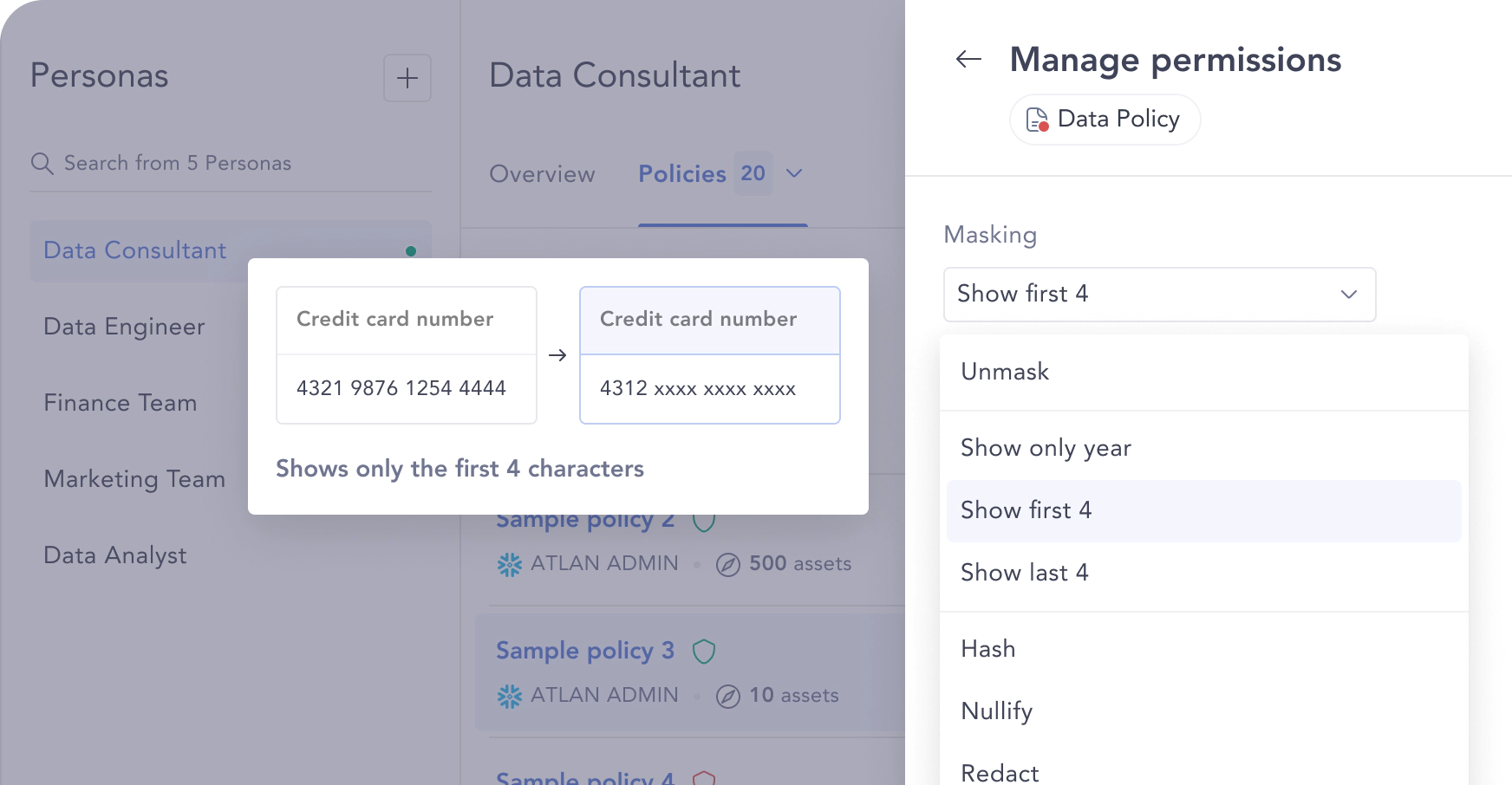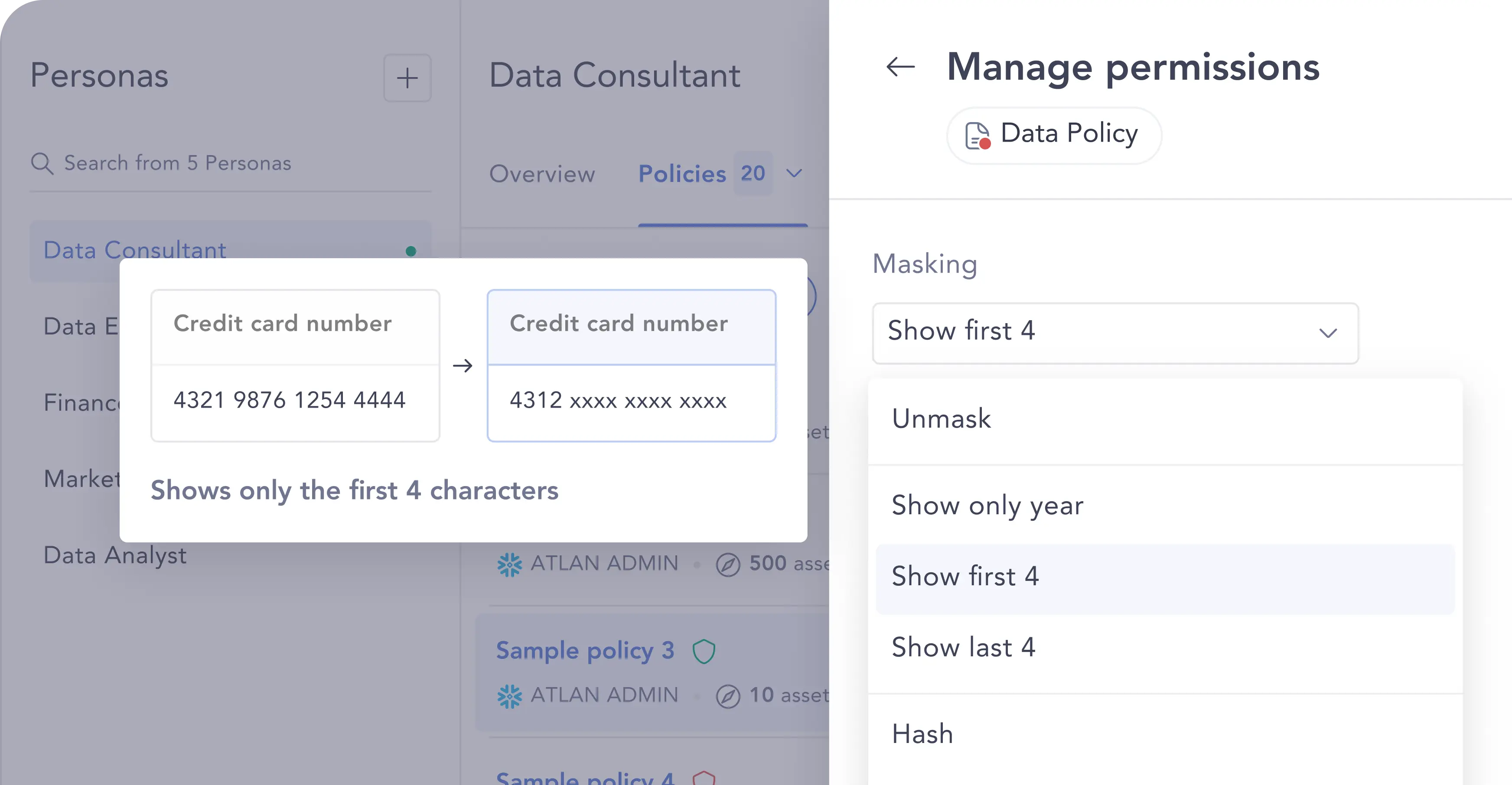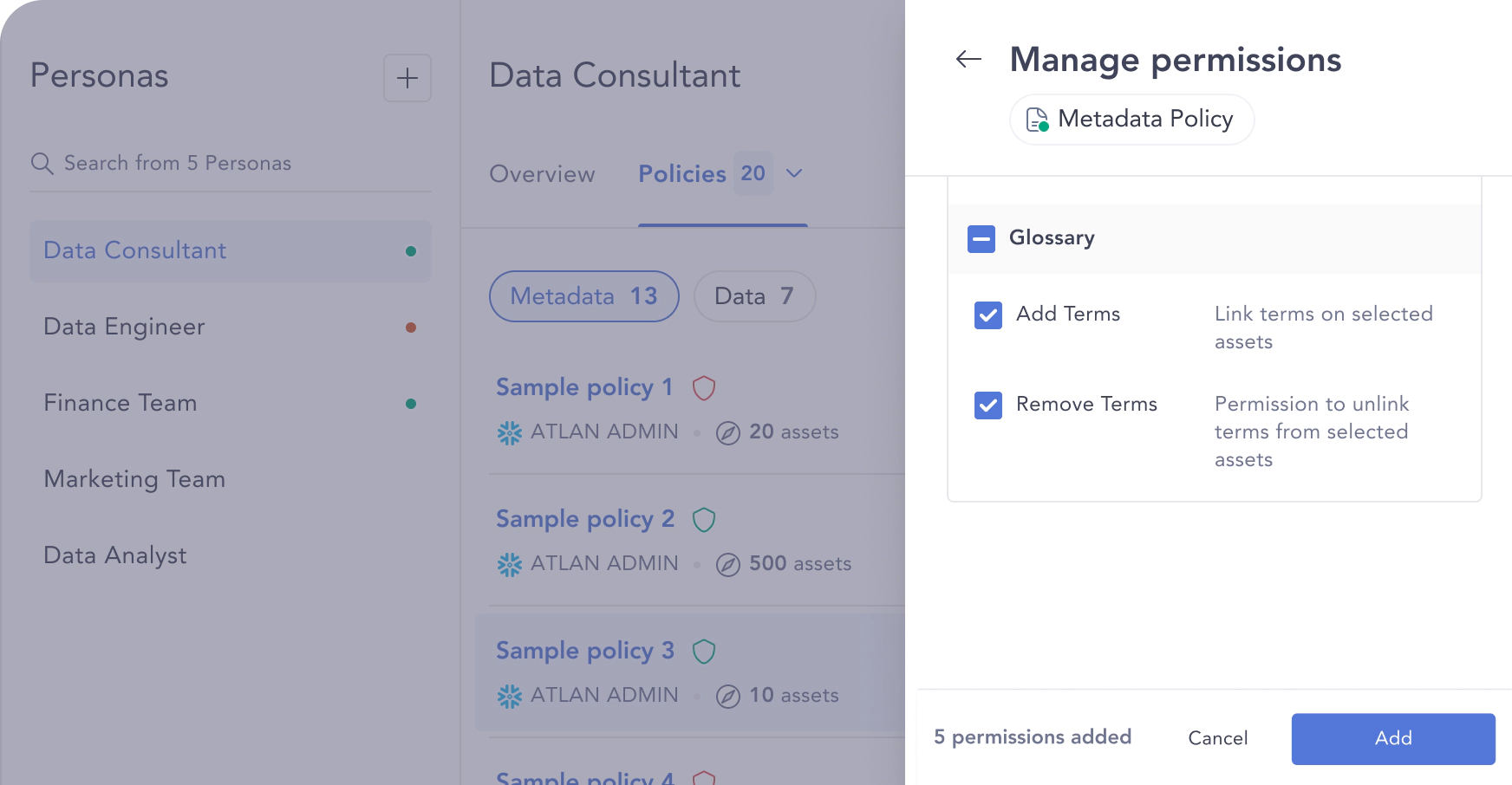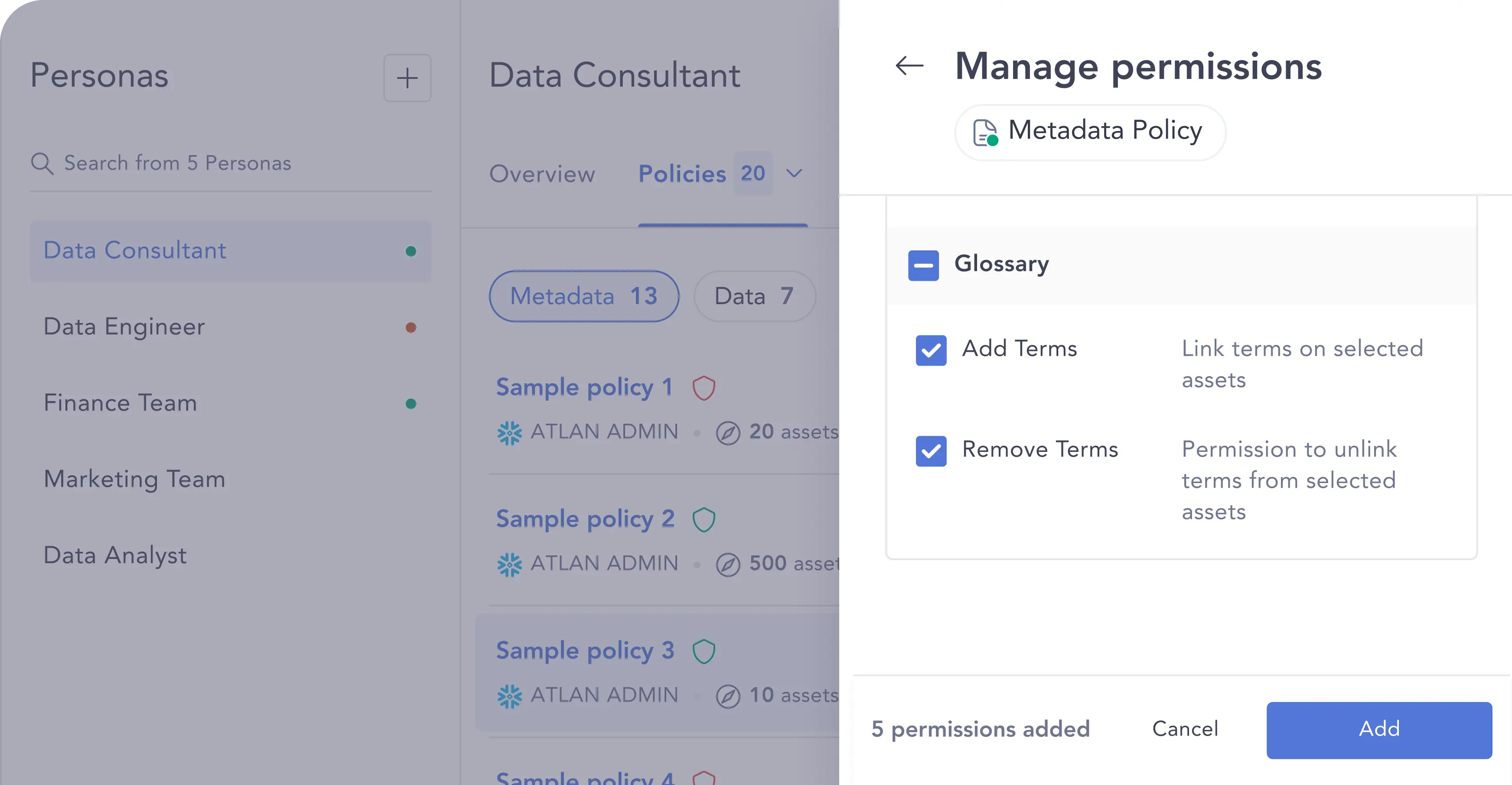 Requests
Everyone suggests,
you approve
Get rid of tribal knowledge with Requests. Anyone with view access to data can suggest owners, missing terms, or a change to the description. It's in your hands to approve.
"We want to surface everything in the enterprise to the users, but restrict some data in terms of access. I have to go through a request process, but we don't want to stop them from seeing what exists."
Luna Rajbhandari
VP, Data Management and Platforms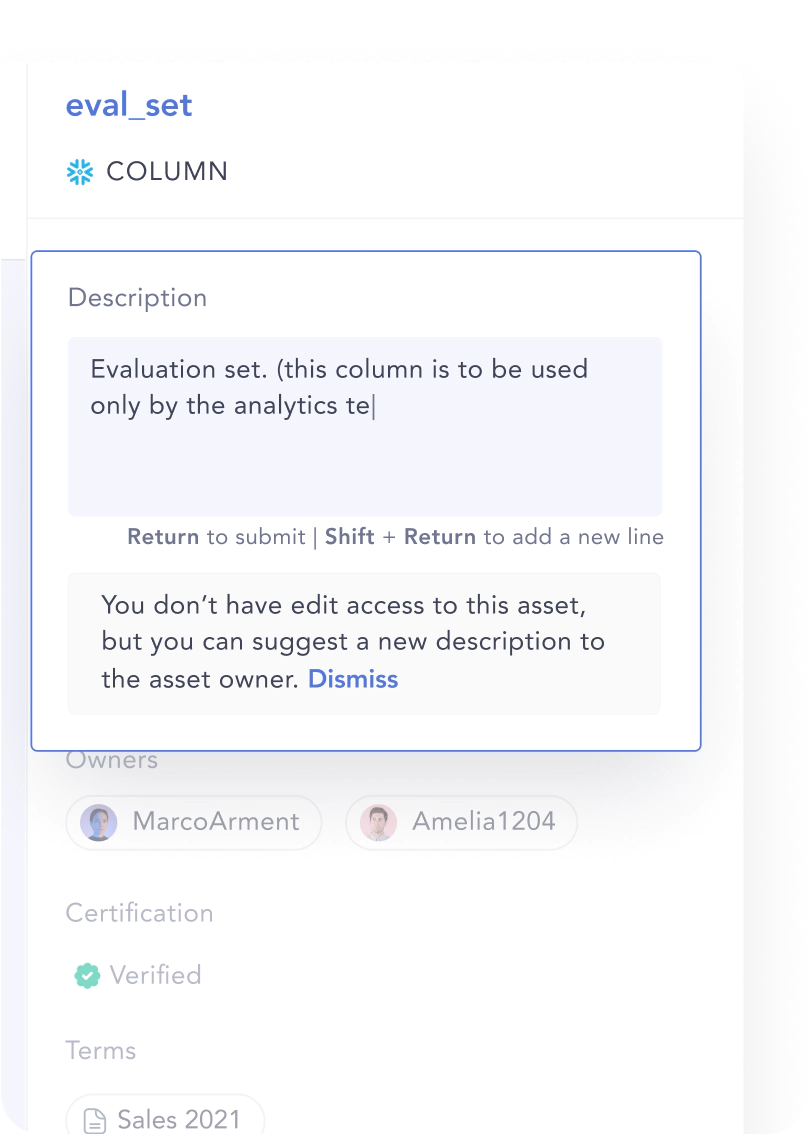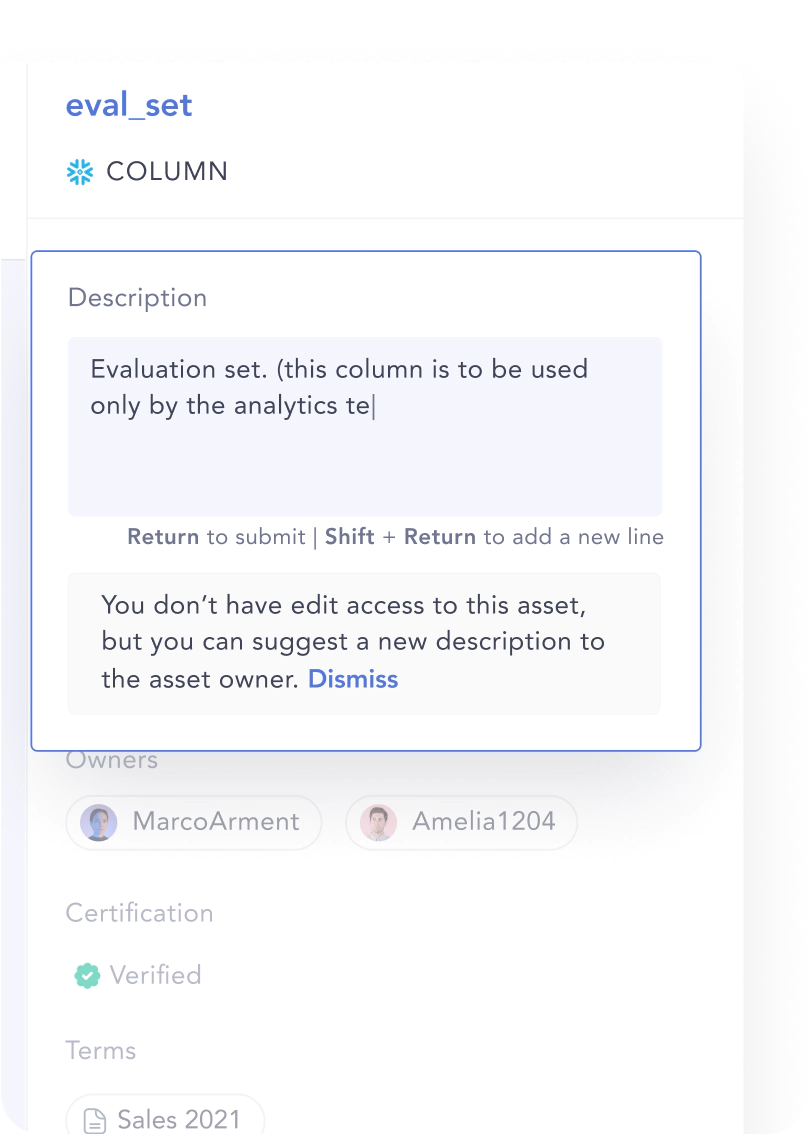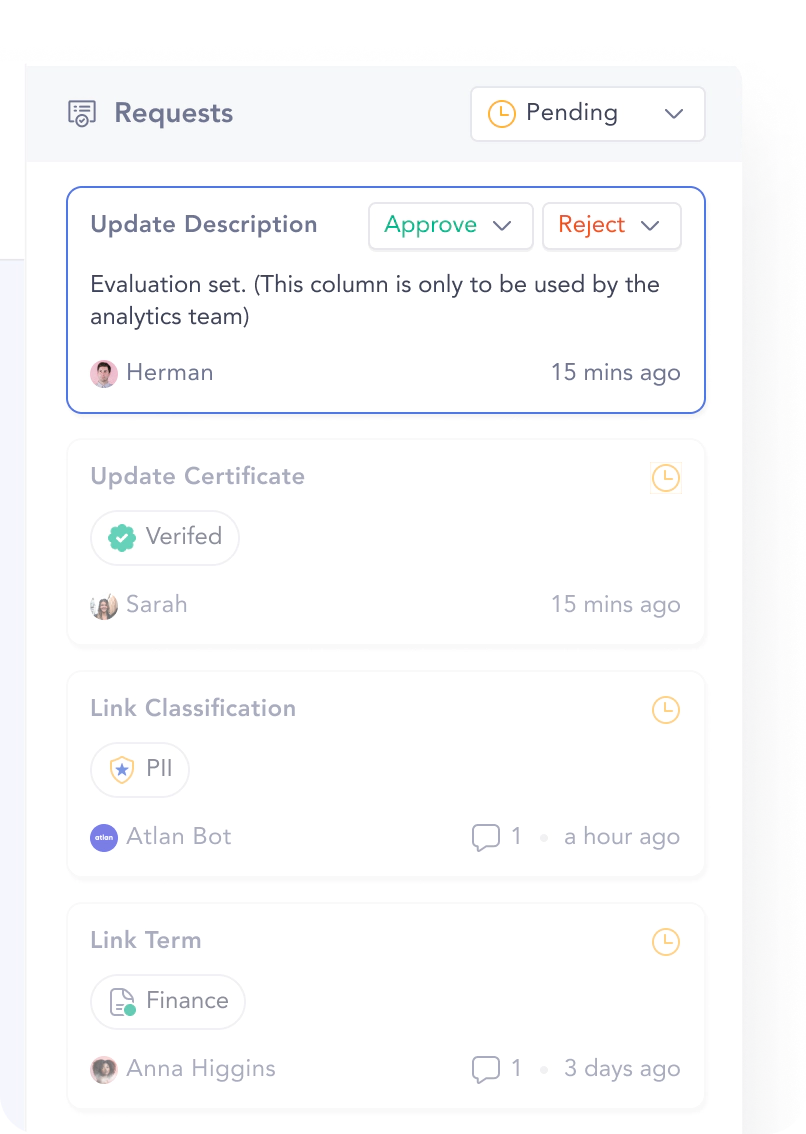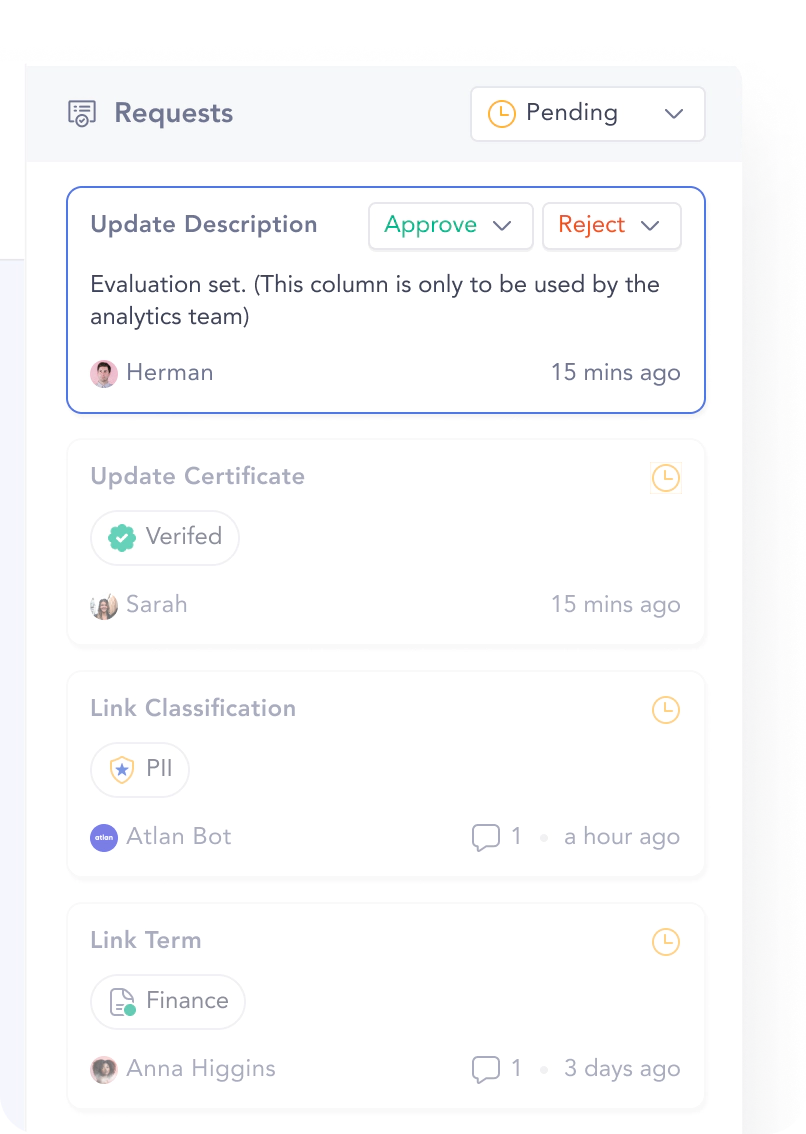 Compliance-Based Access Policies
A scalable way

to secure your data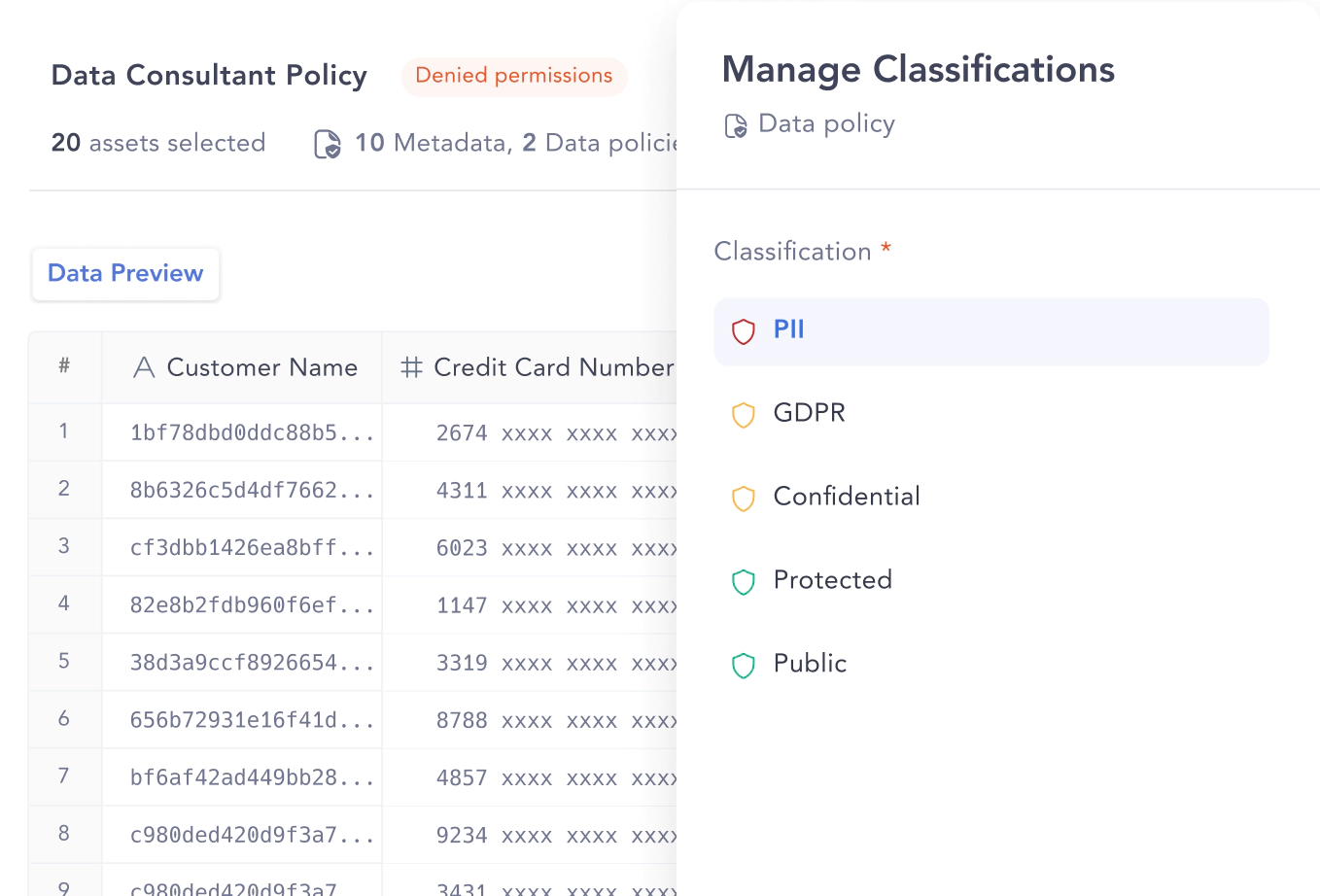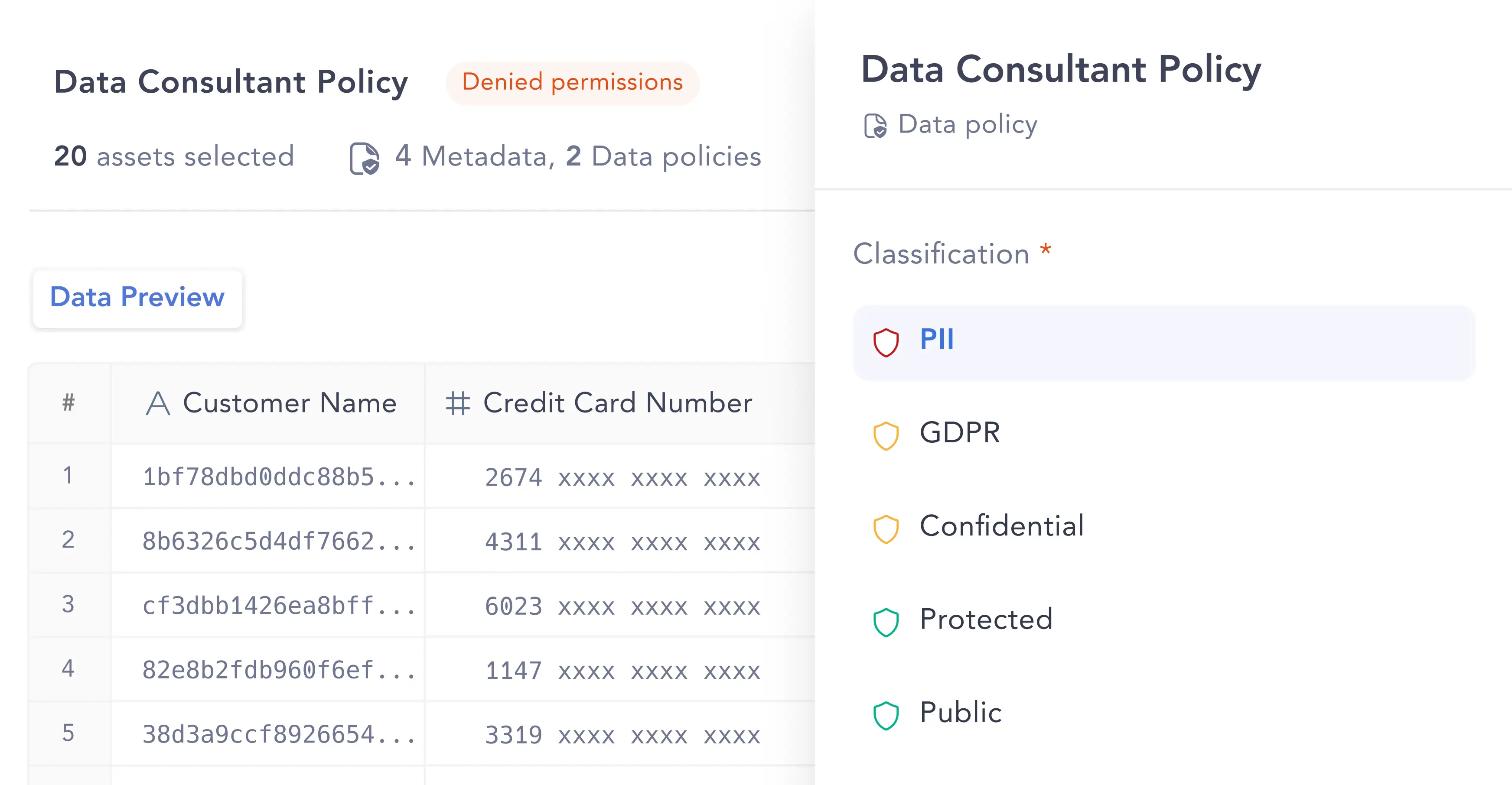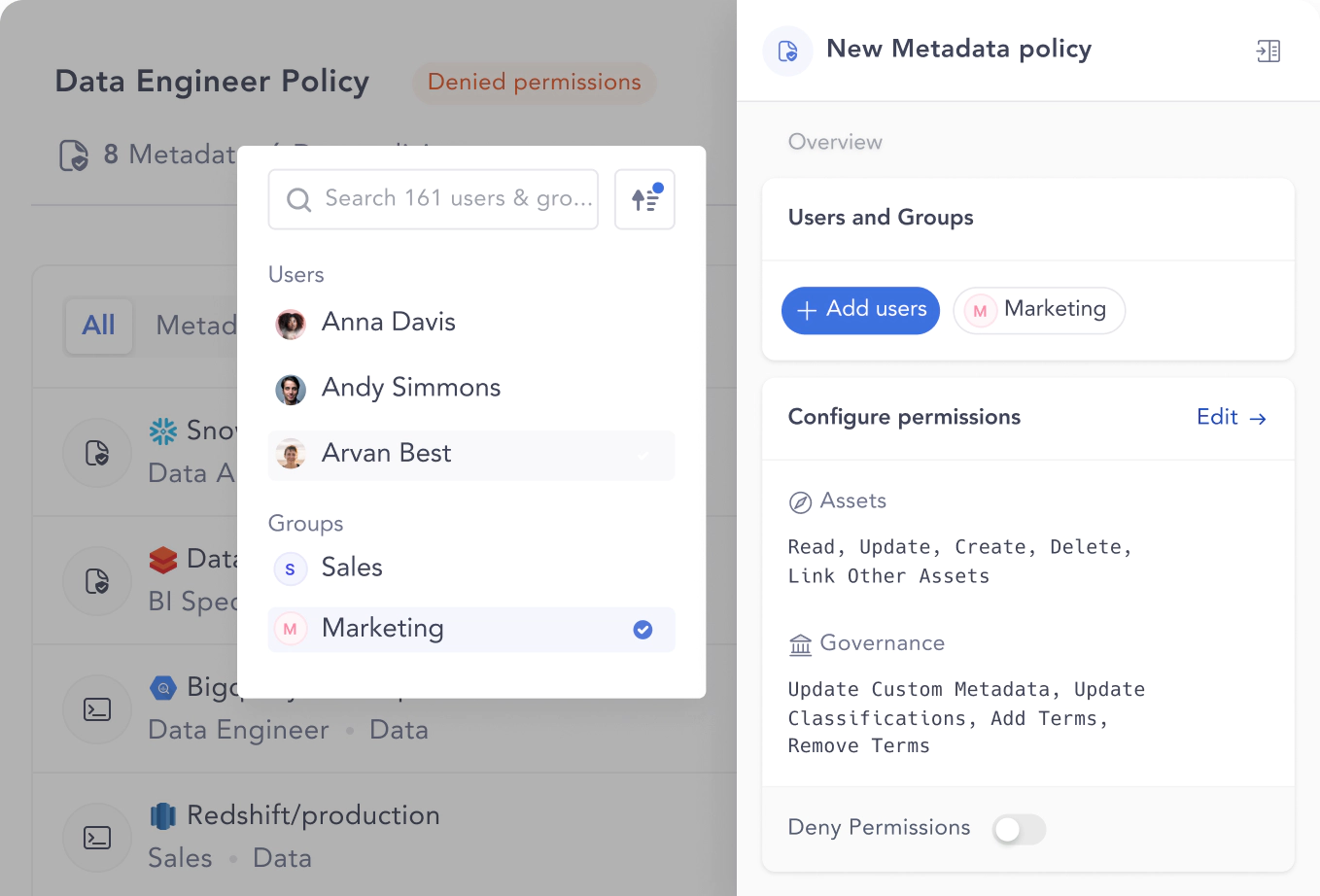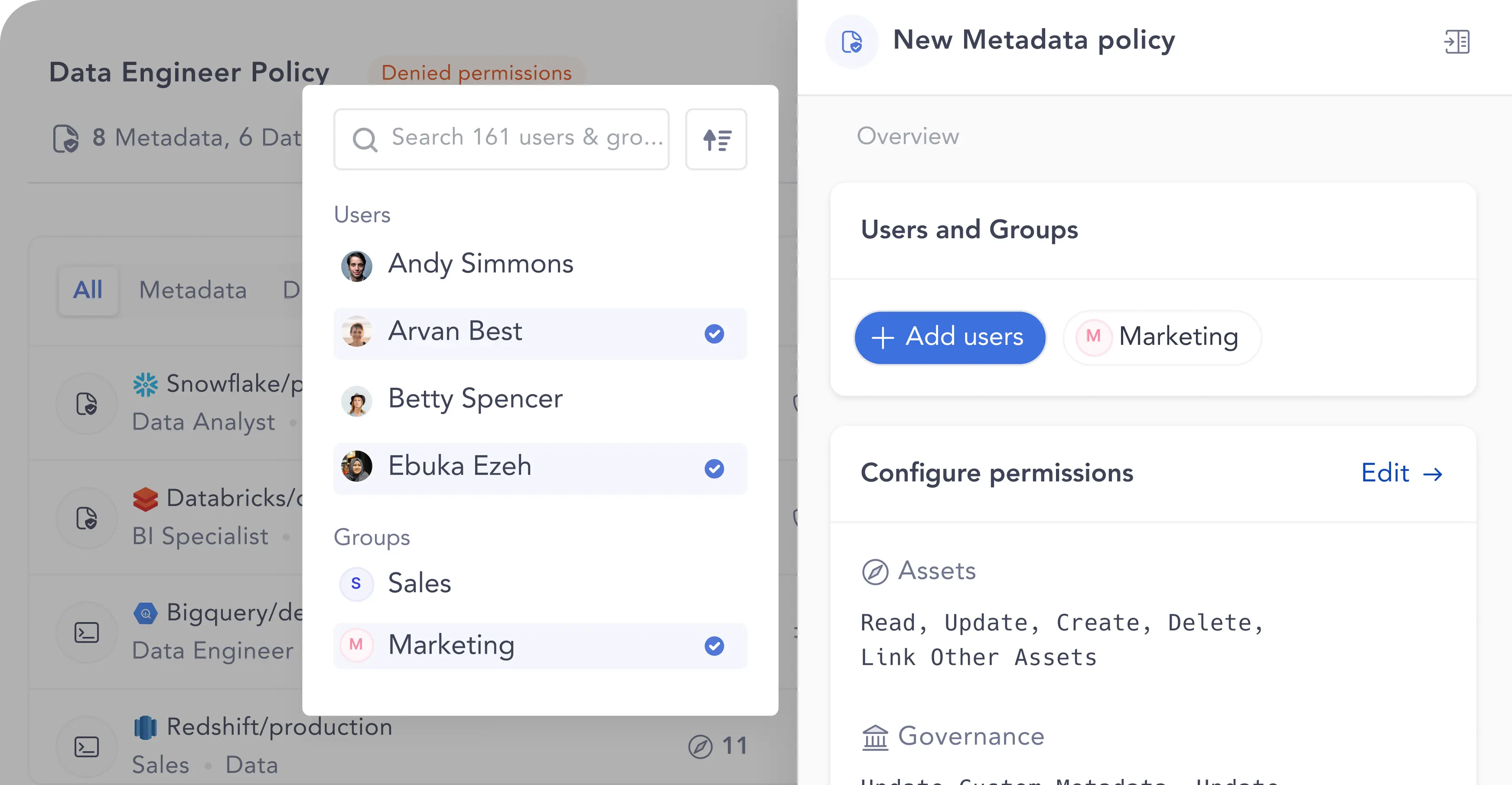 The only catalog that

Activates your Metadata
See Product Tour
Book a Demo