"We played around with custom metadata yesterday, I think this is some of the coolest stuff we've ever seen in a data catalog…especially since it's backed by APIs to ingest data from our DQ tool."
Spencer Lewin
Data Steward
STACK
Custom Metadata Widgets
Easy-to-create

modular widgets
Our Custom Metadata Builder is powered by a modular, no-code interface. You can easily create widgets, and start crowdsourcing metadata in minutes.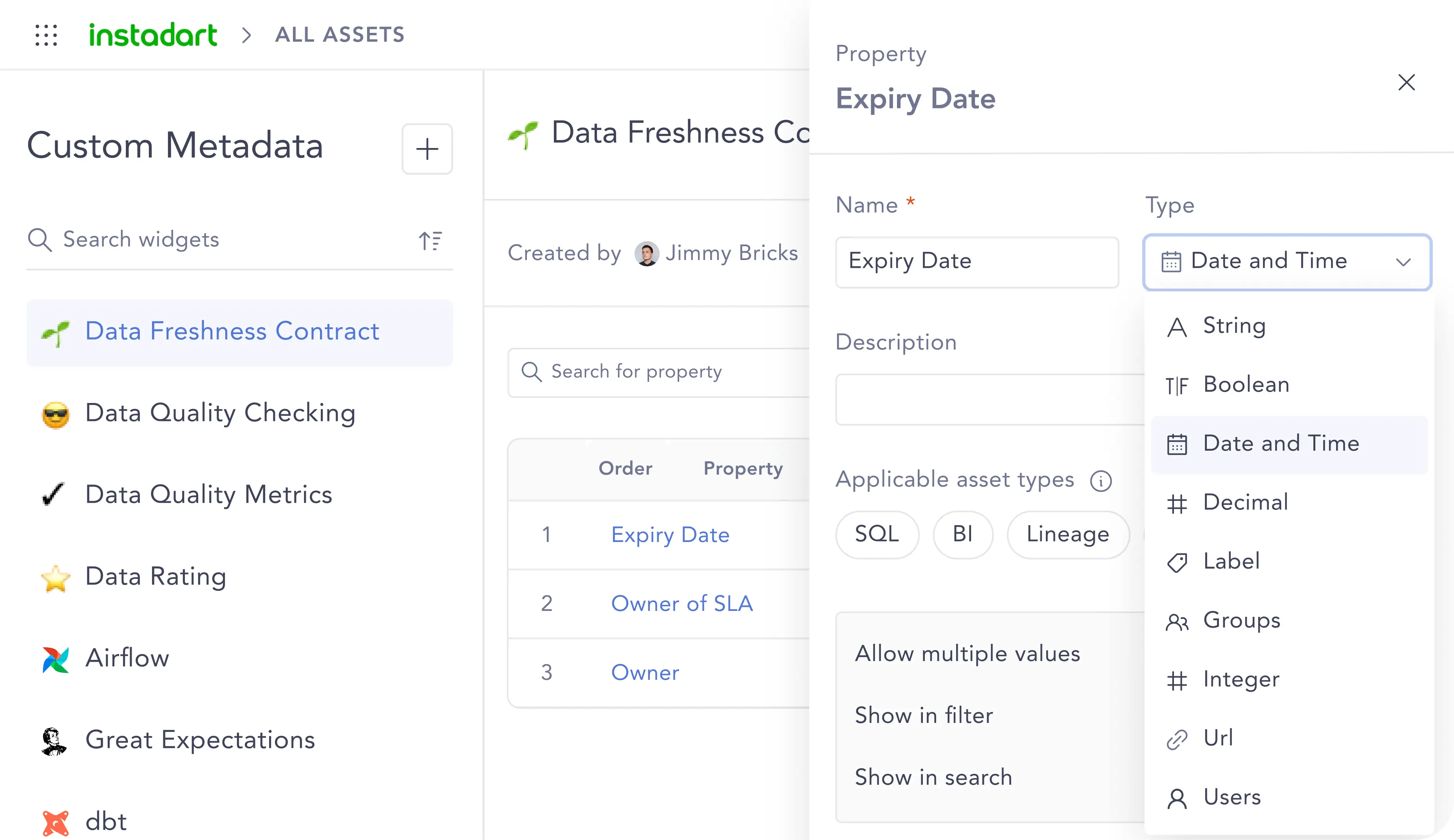 Custom Options
Delightful experiences


for crowdsourcing metadata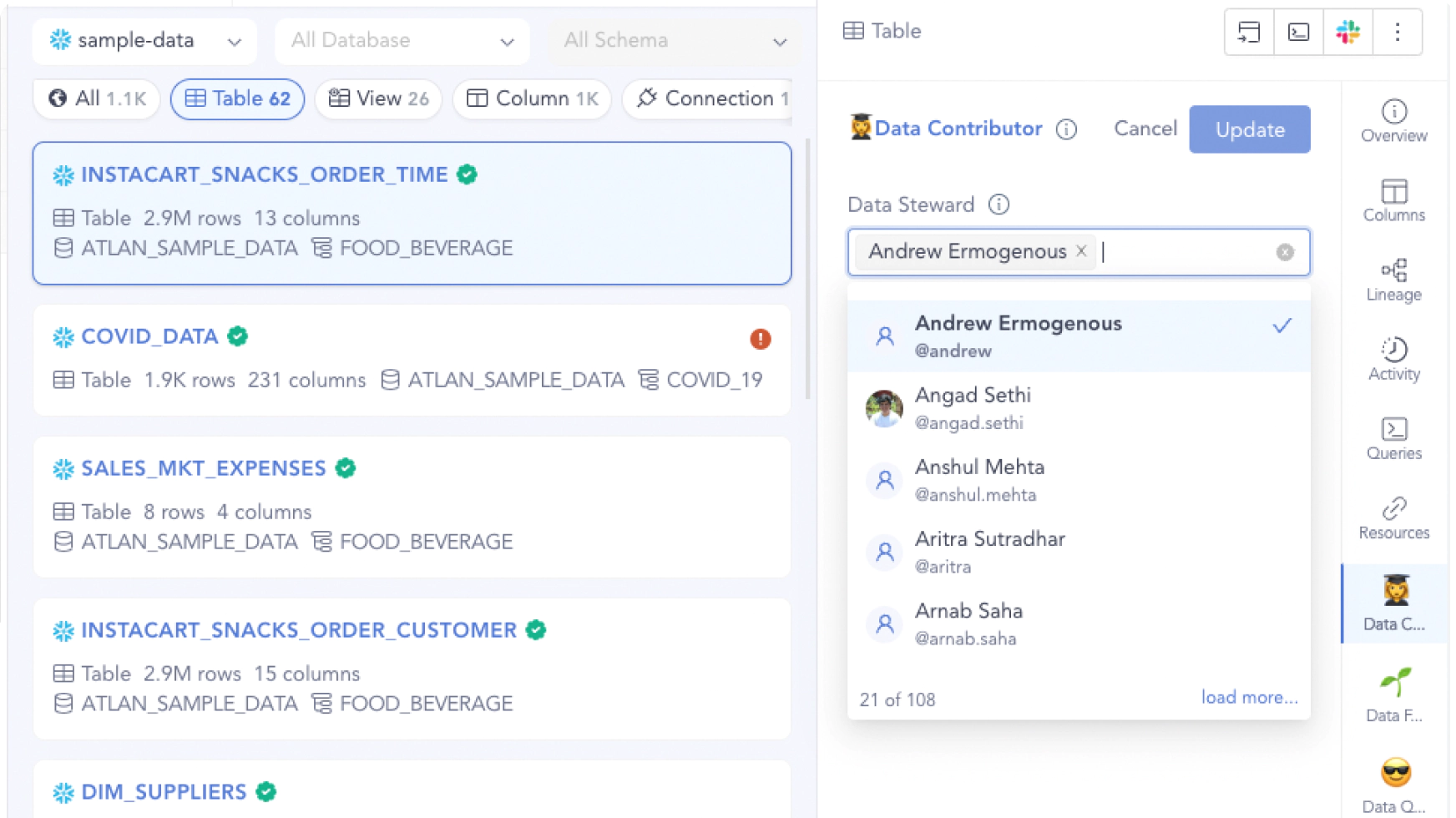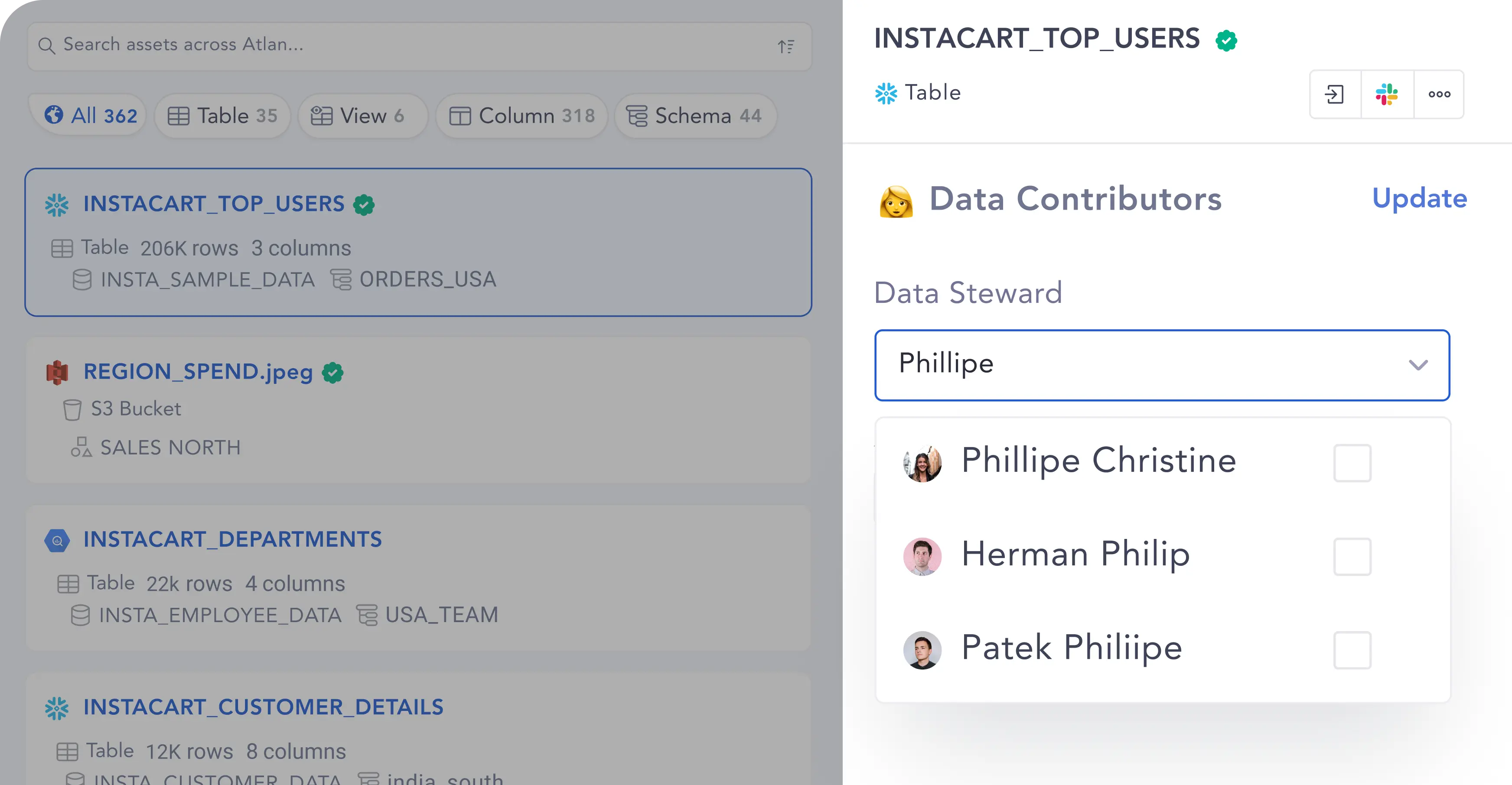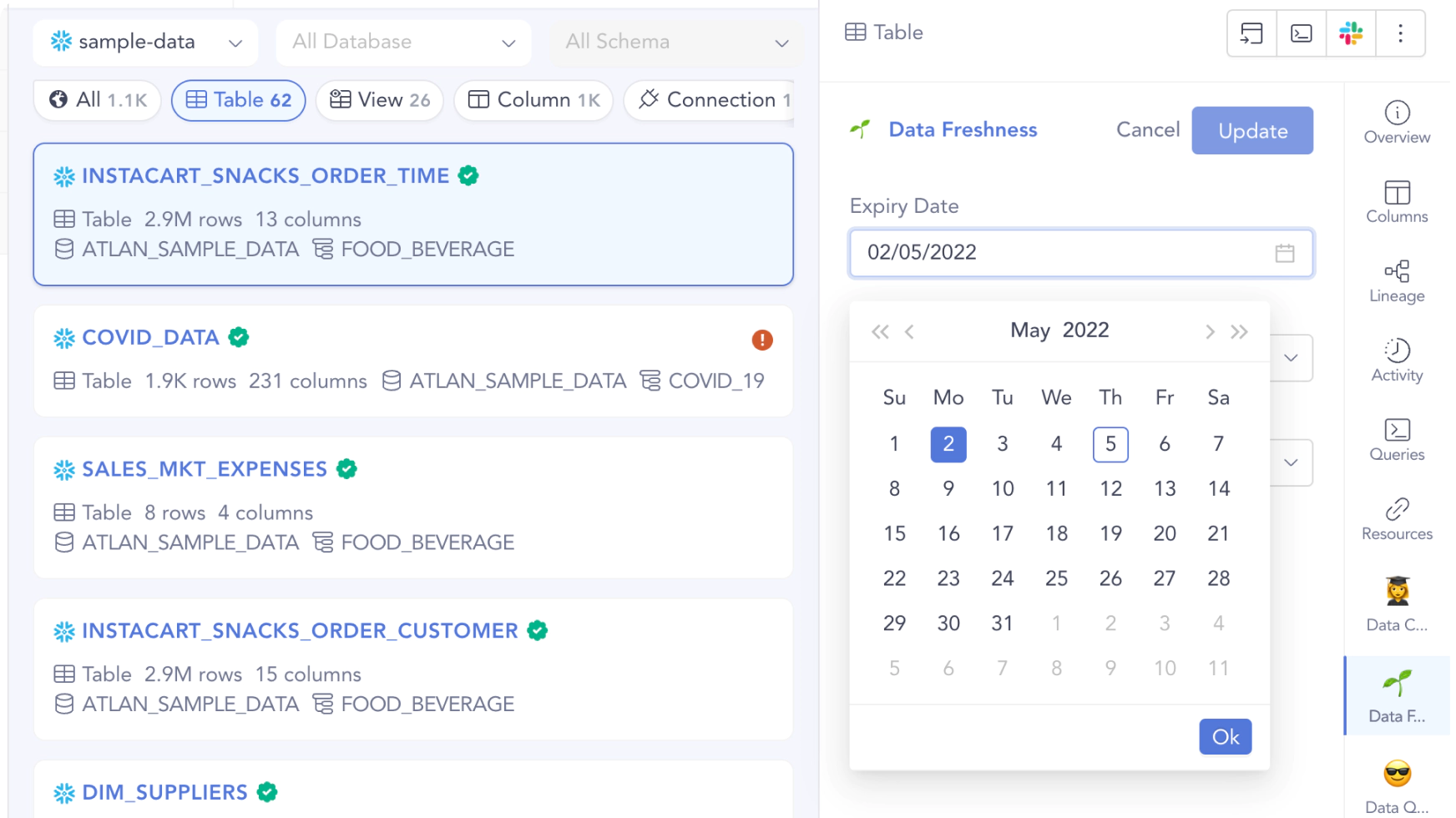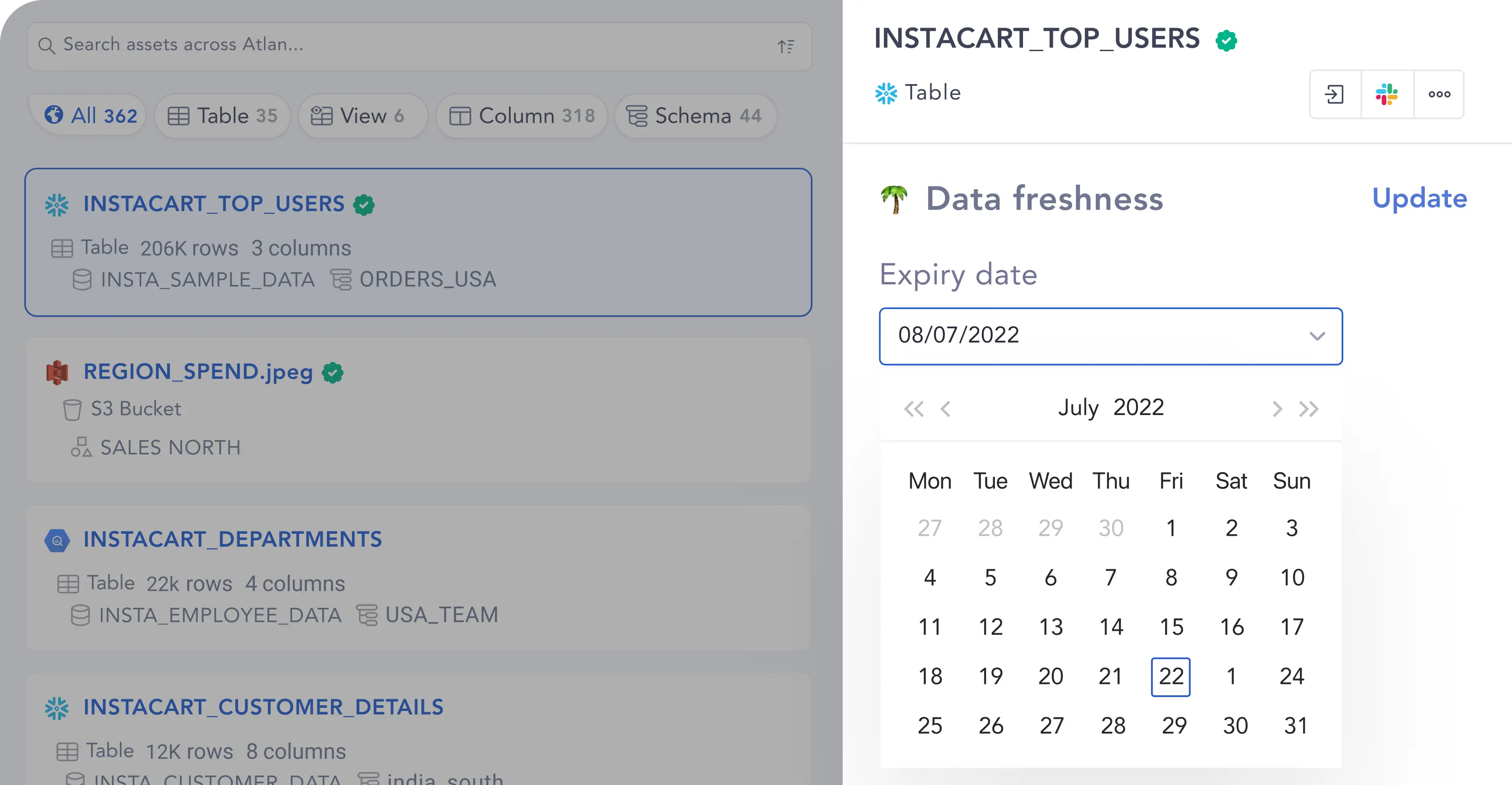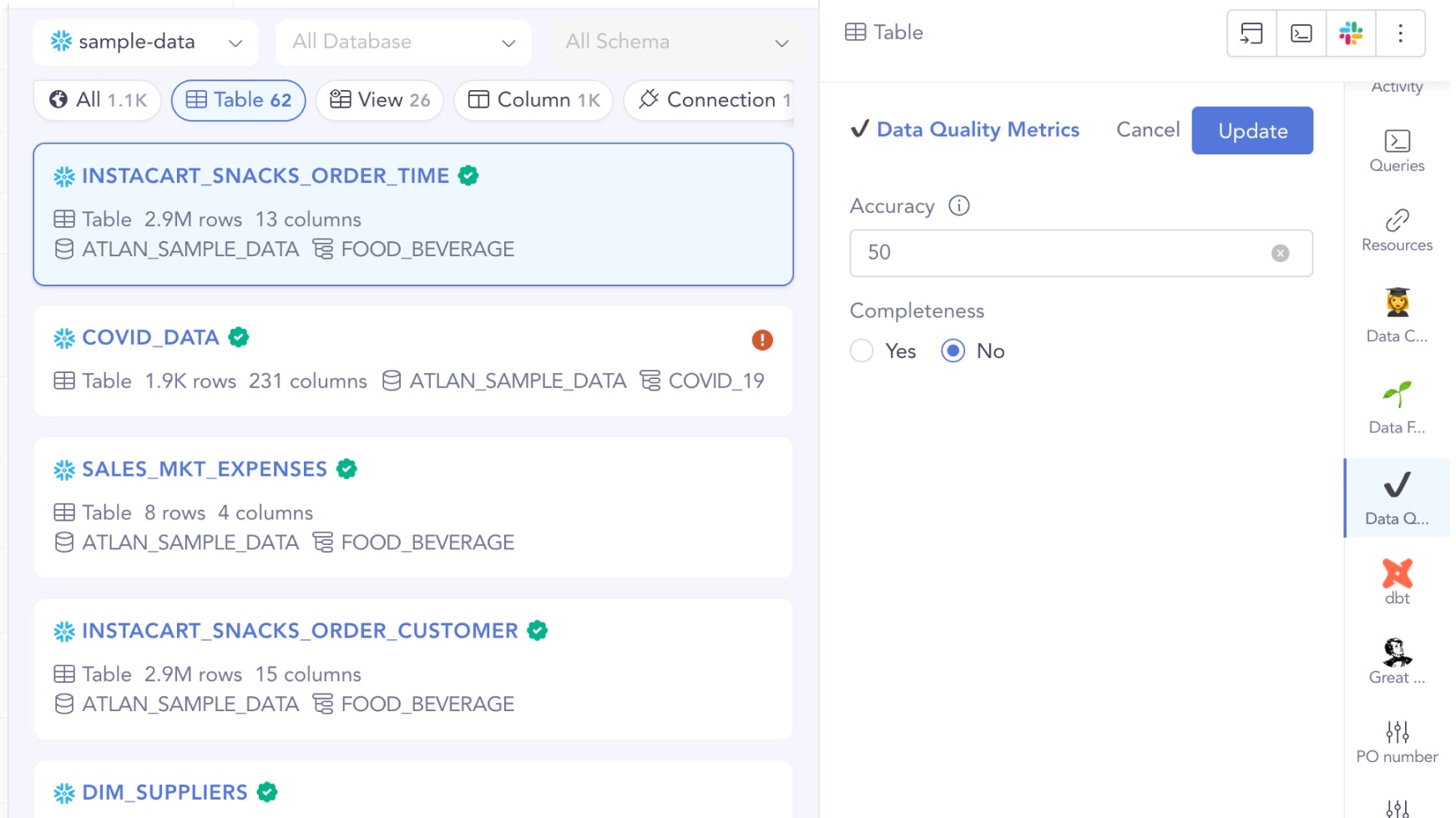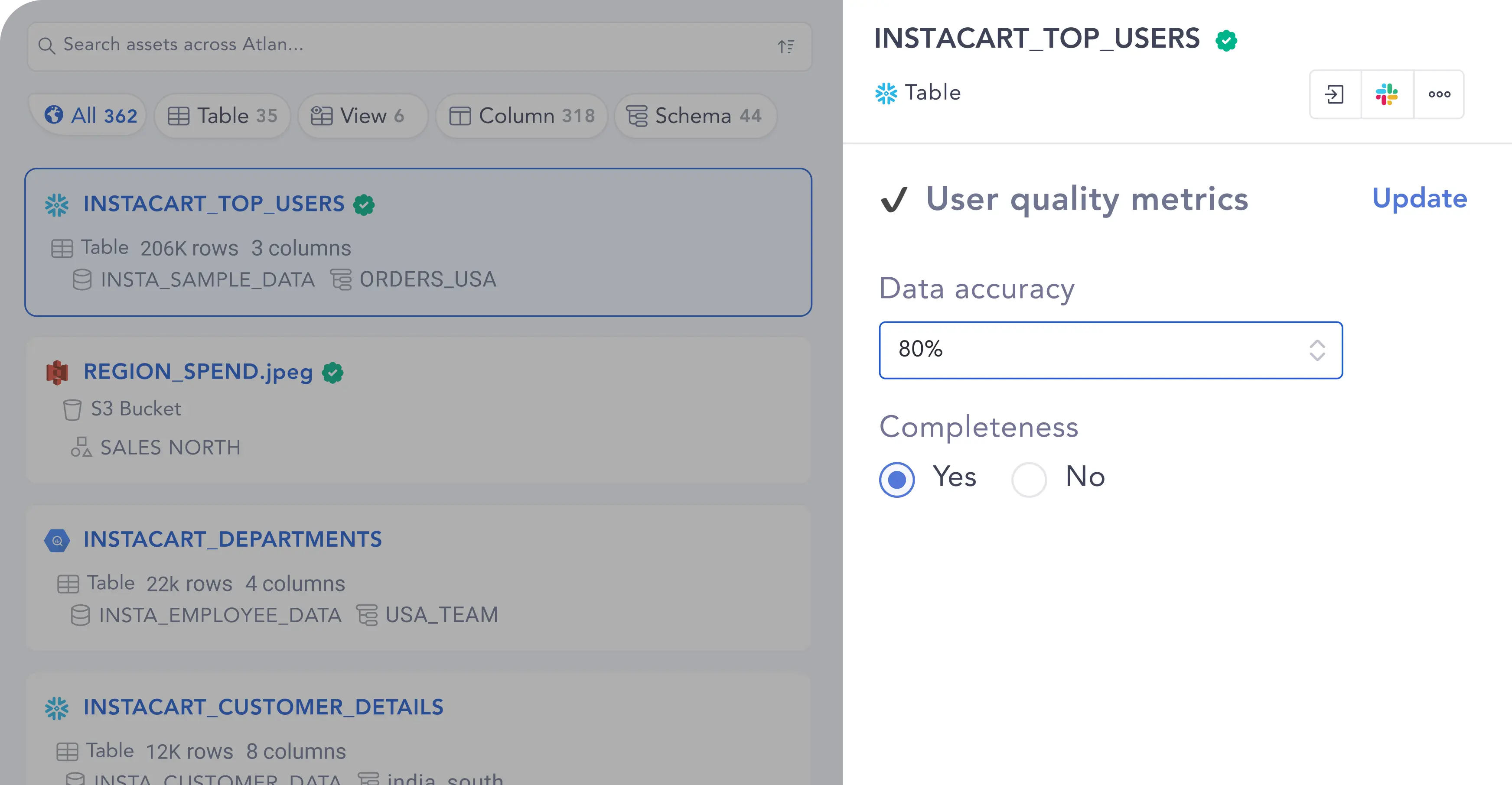 Automated API Enrichment
Bring context from
your favorite tool
Powerful and easy-to-use APIs bring in metadata from any tool in your data stack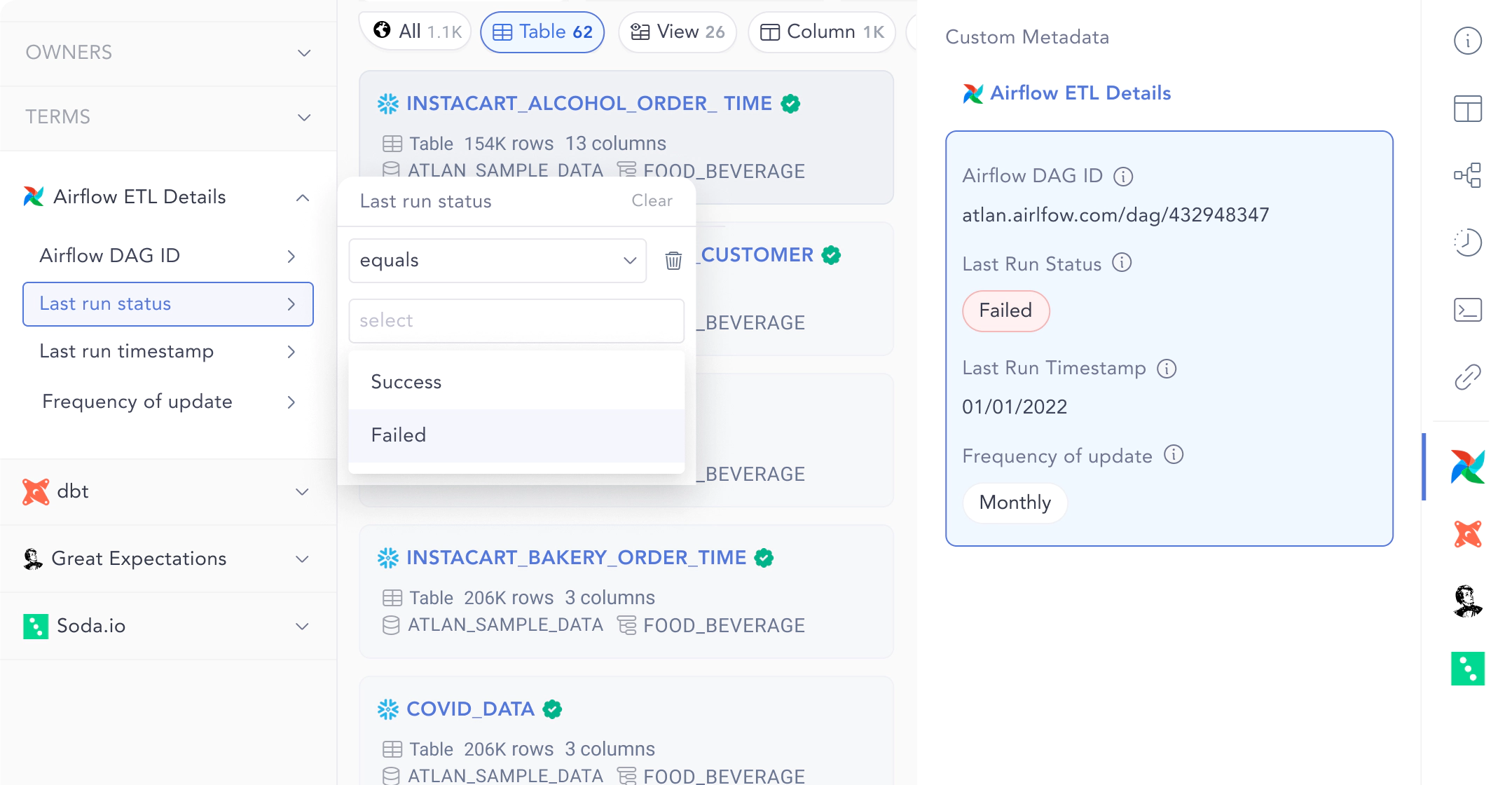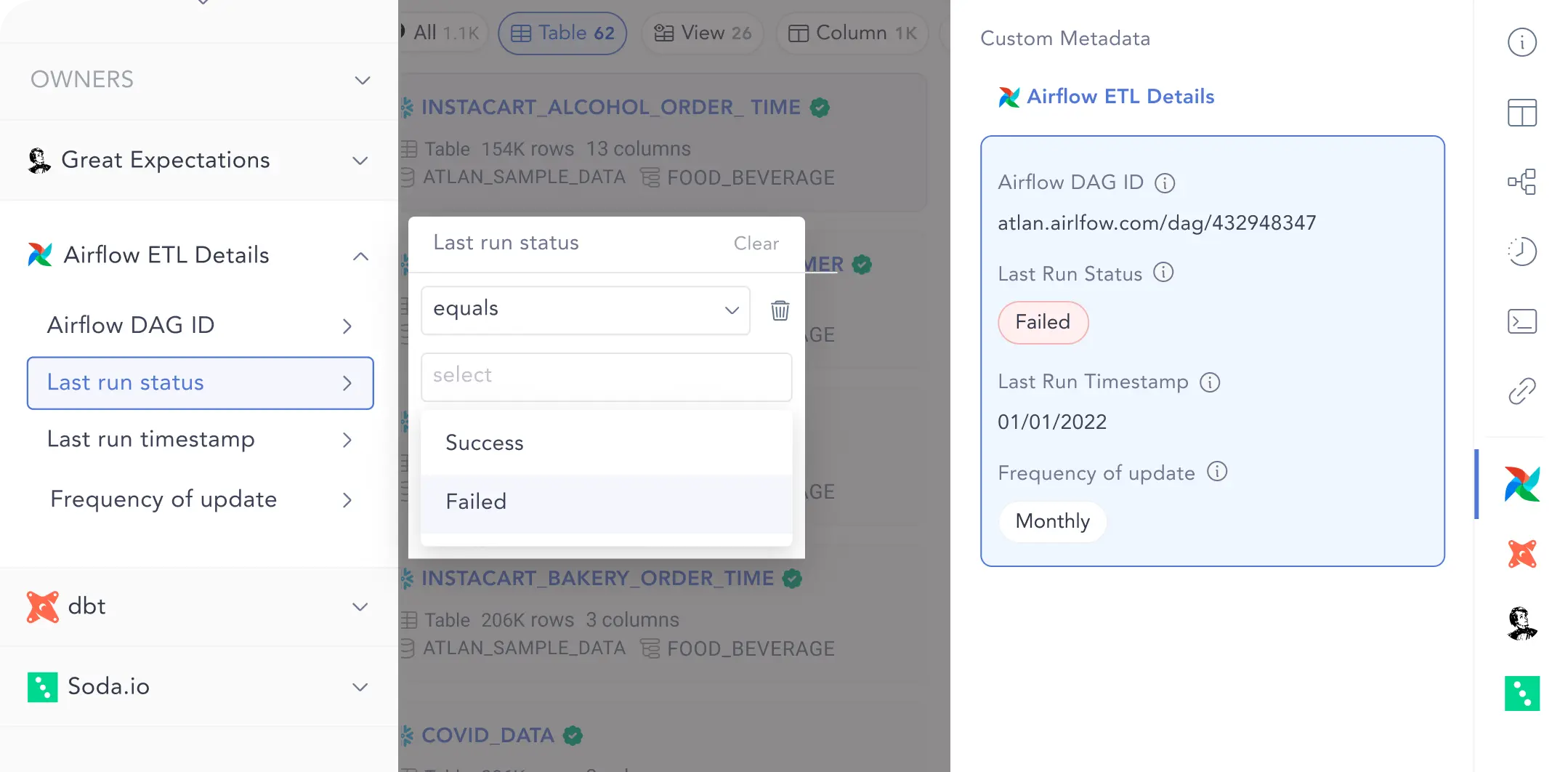 ... and use it to
create filters
So your team can easily find the context and data they need
Read our API Documentation
Create

the context you need
We built custom metadata for you to mold Atlan to your team's daily workflows. Here's how you can leverage custom metadata to make working with data simpler for your team.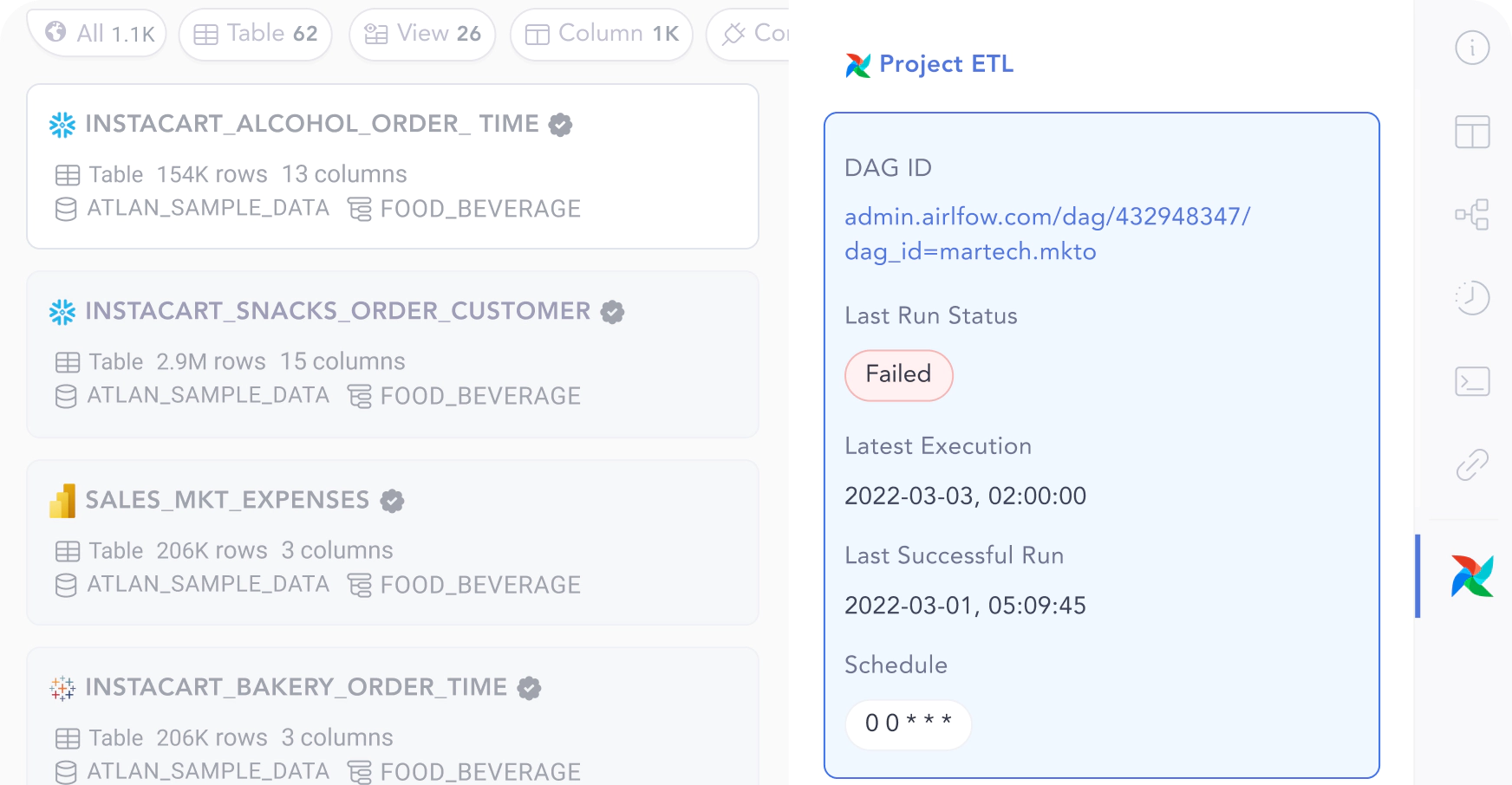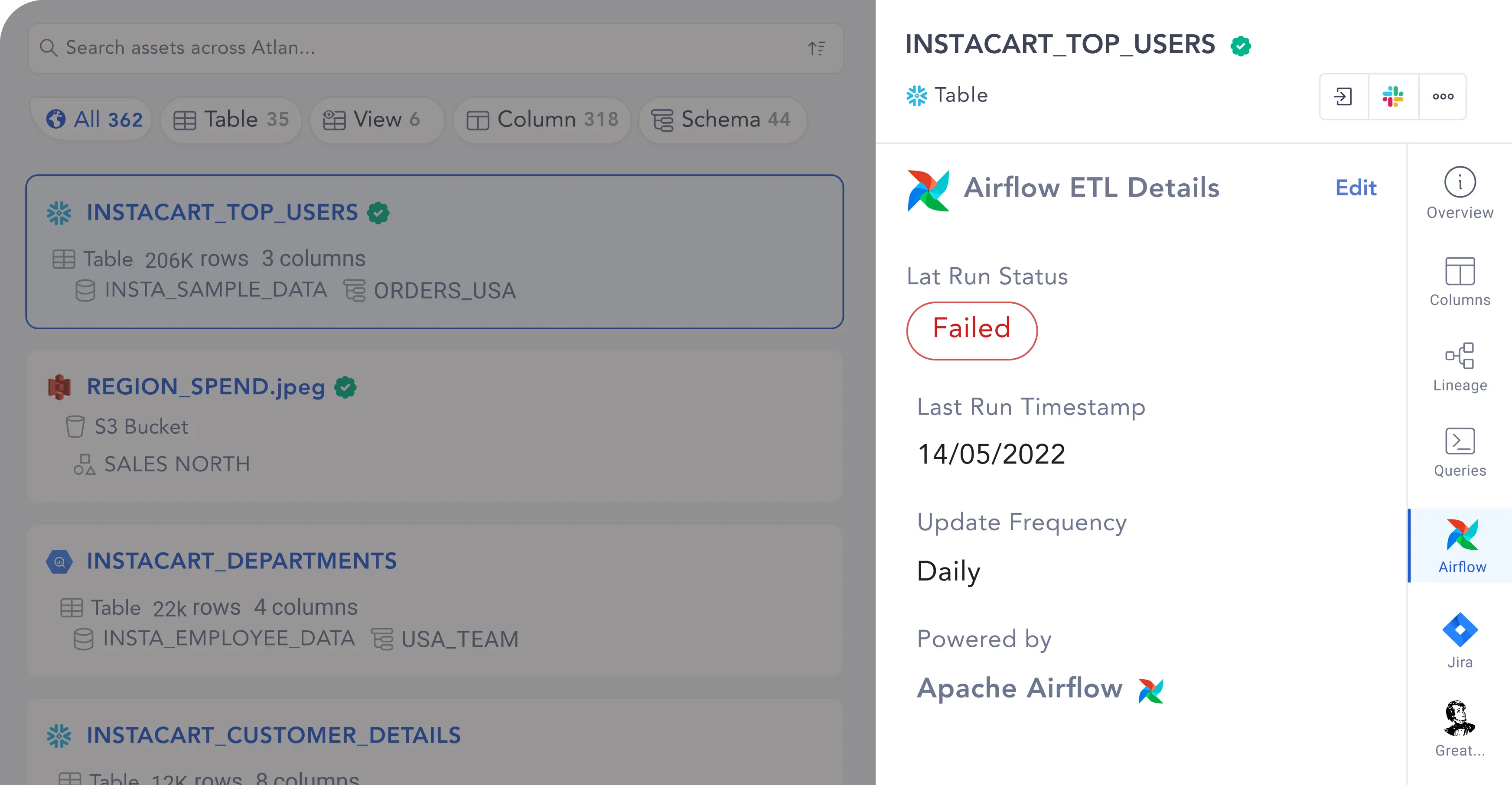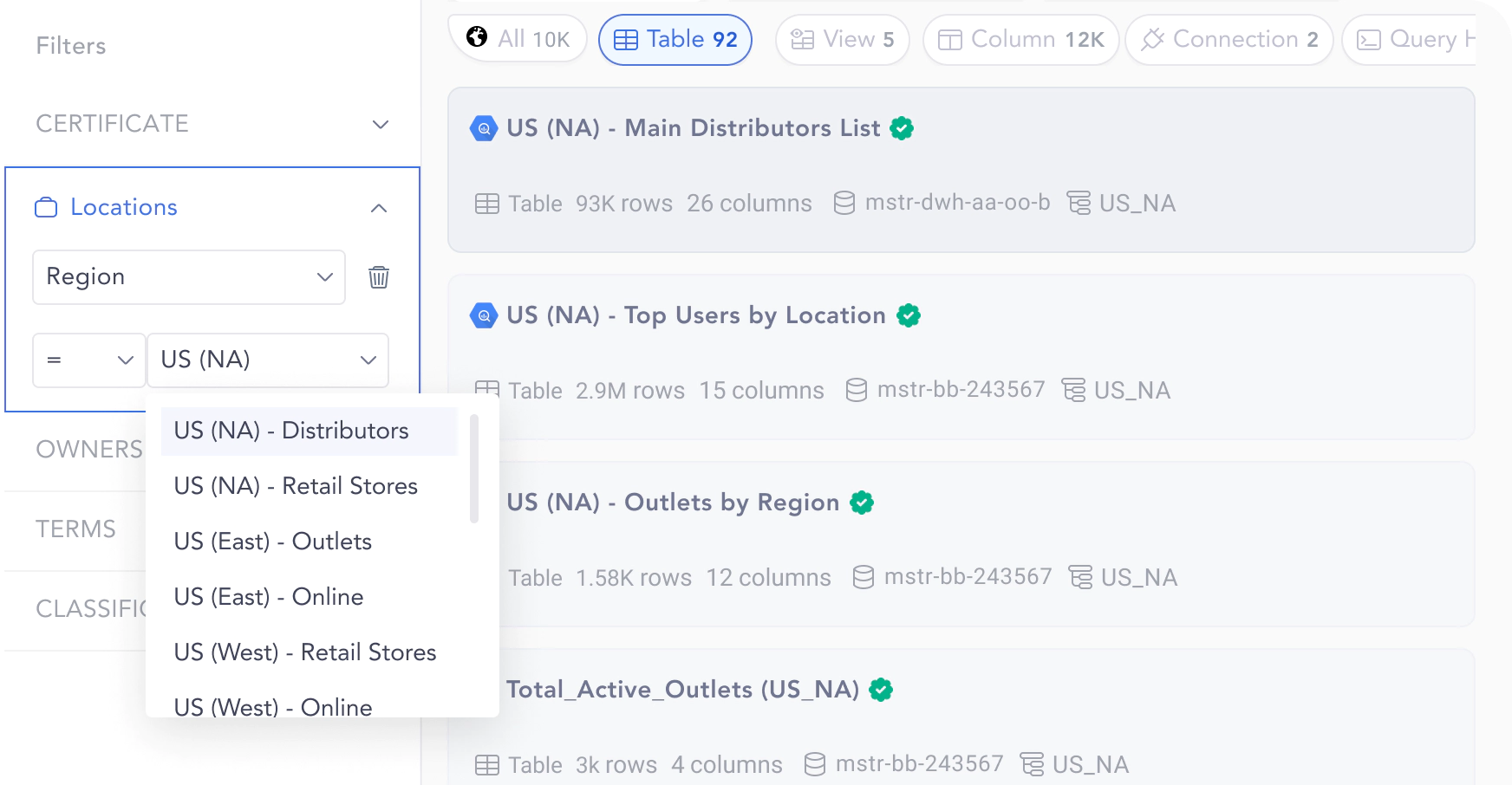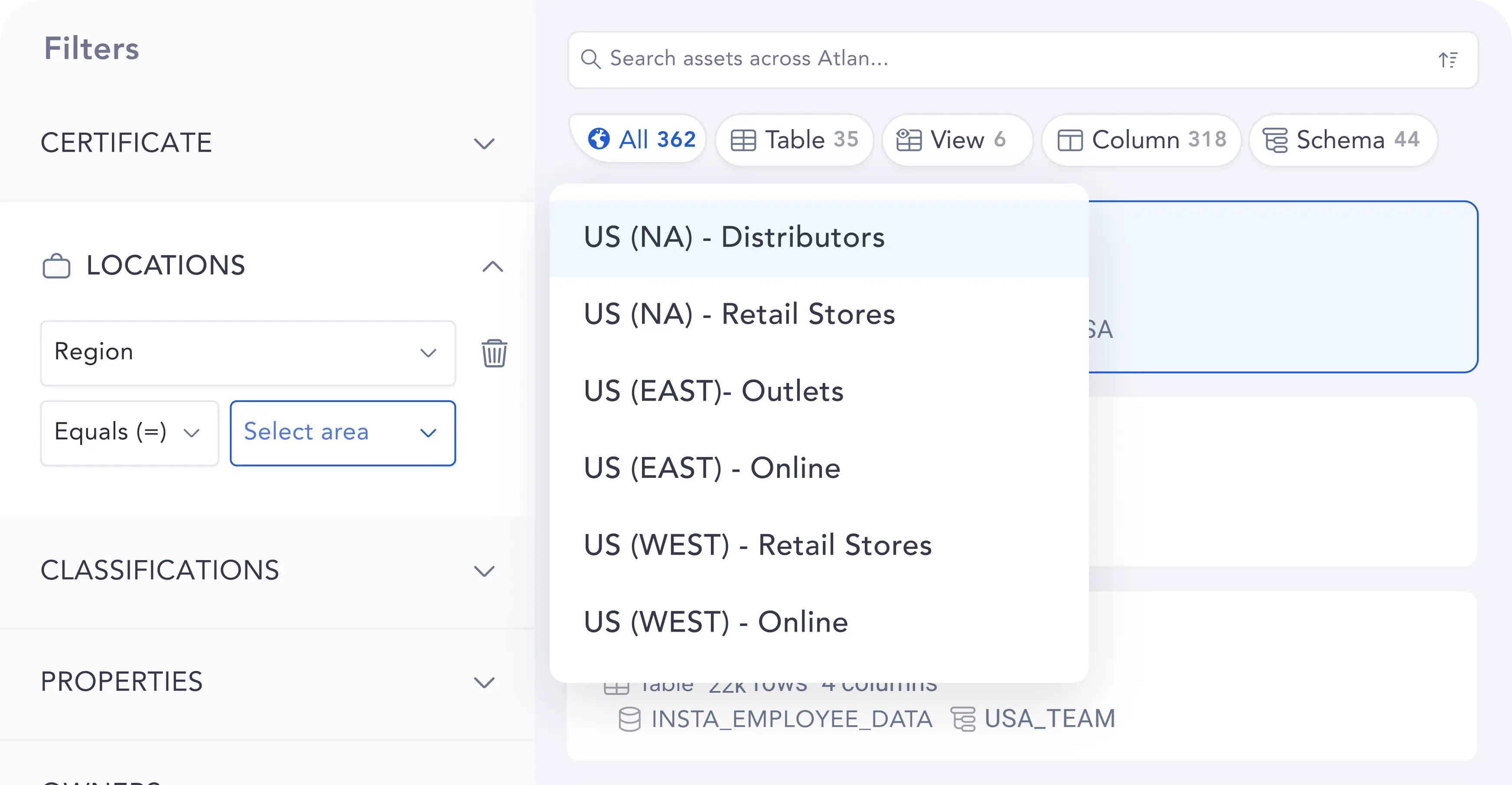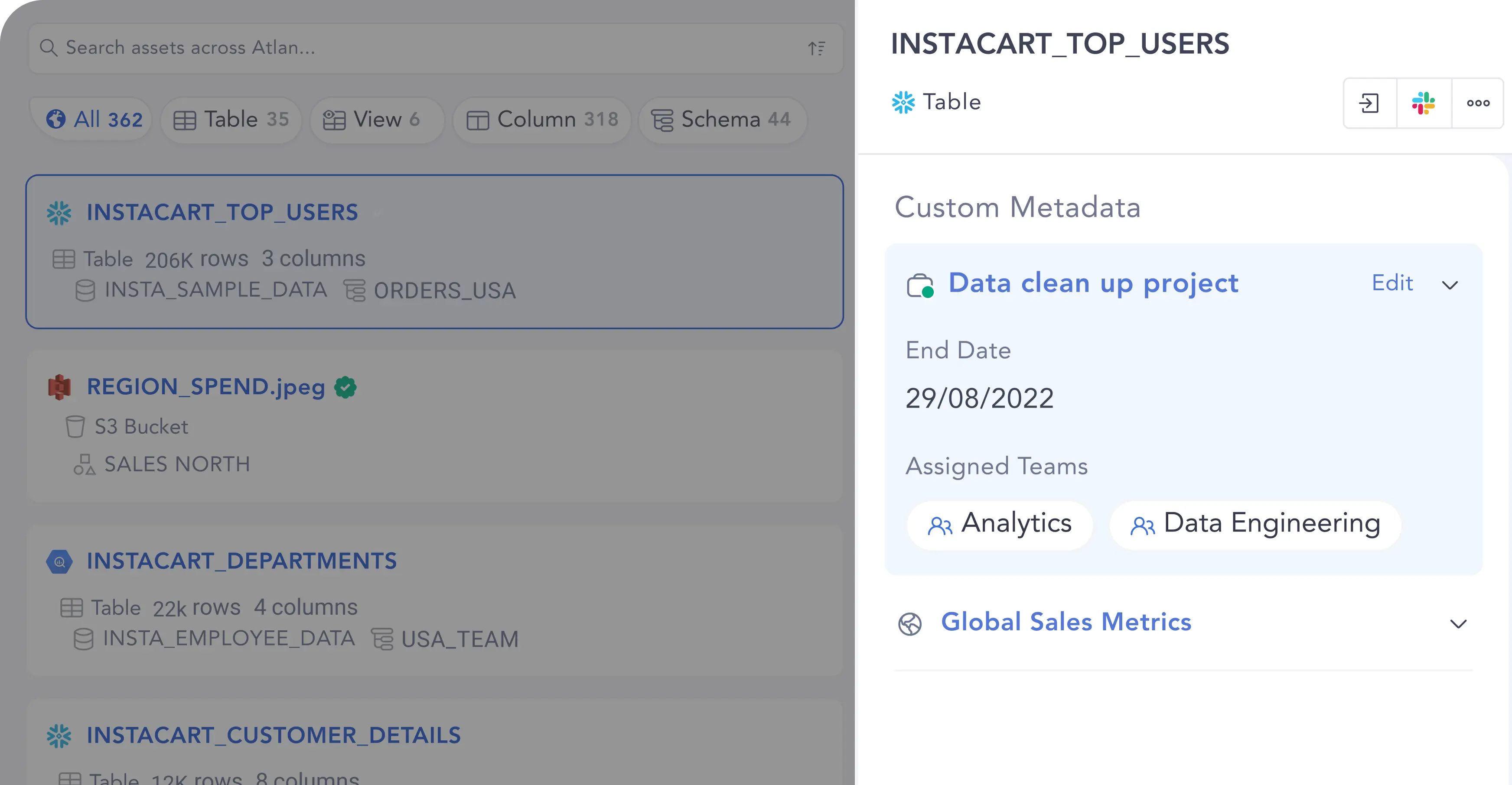 The only catalog that

Activates your Metadata
See Product Tour
Book a Demo