The second brain

for your business
Get your business on the same page with the Glossary. It's built on a knowledge graph so you can create connections between data, definitions, and domains that mimic how your business works.
Explore Business Glossary
Book a Demo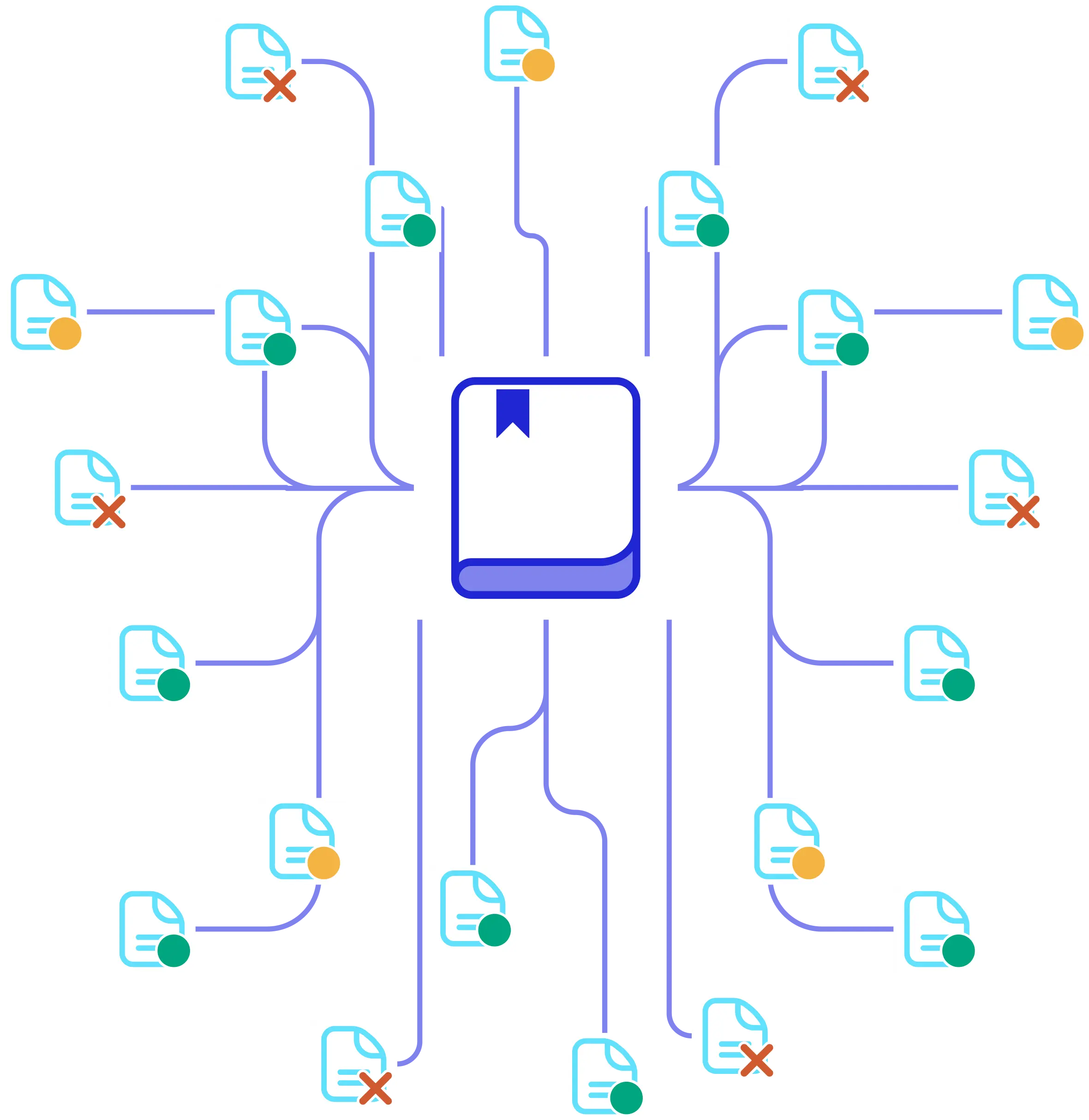 "Being able to refer to written definitions of our data elements has made it so much easier to create accurate, up-to-date reports that our users actually trust."
Molly Vander Velde
Data Engineer
STACK
Terms and Categories
Organize your glossary

the way you want
A Term is the fundamental unit of your glossary. It can be a KPI definition, metric formula, or business taxonomy — it's up to you. The special part? Group collections of Terms into Categories, and create multi-level hierarchies that mimic the way you work.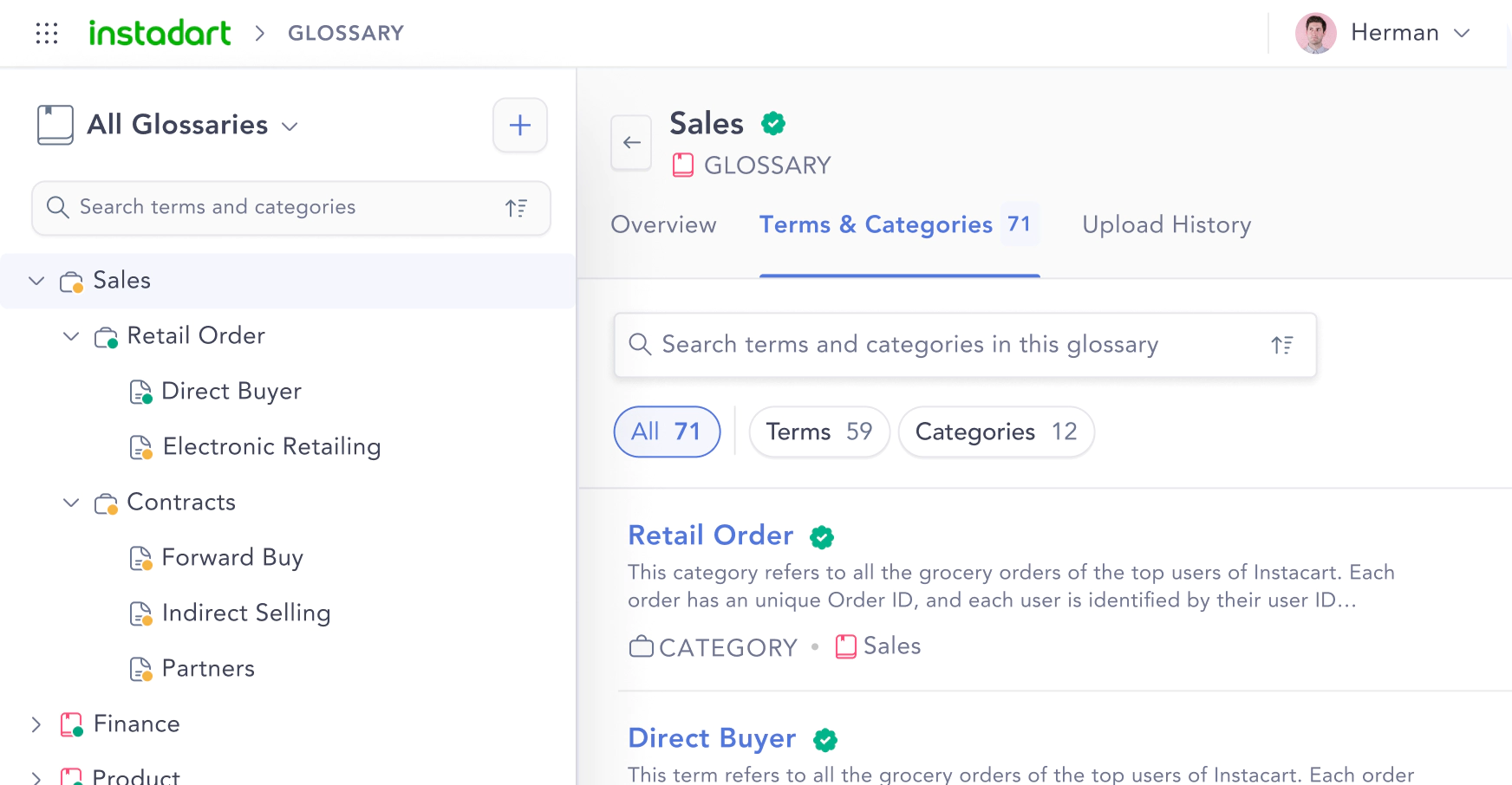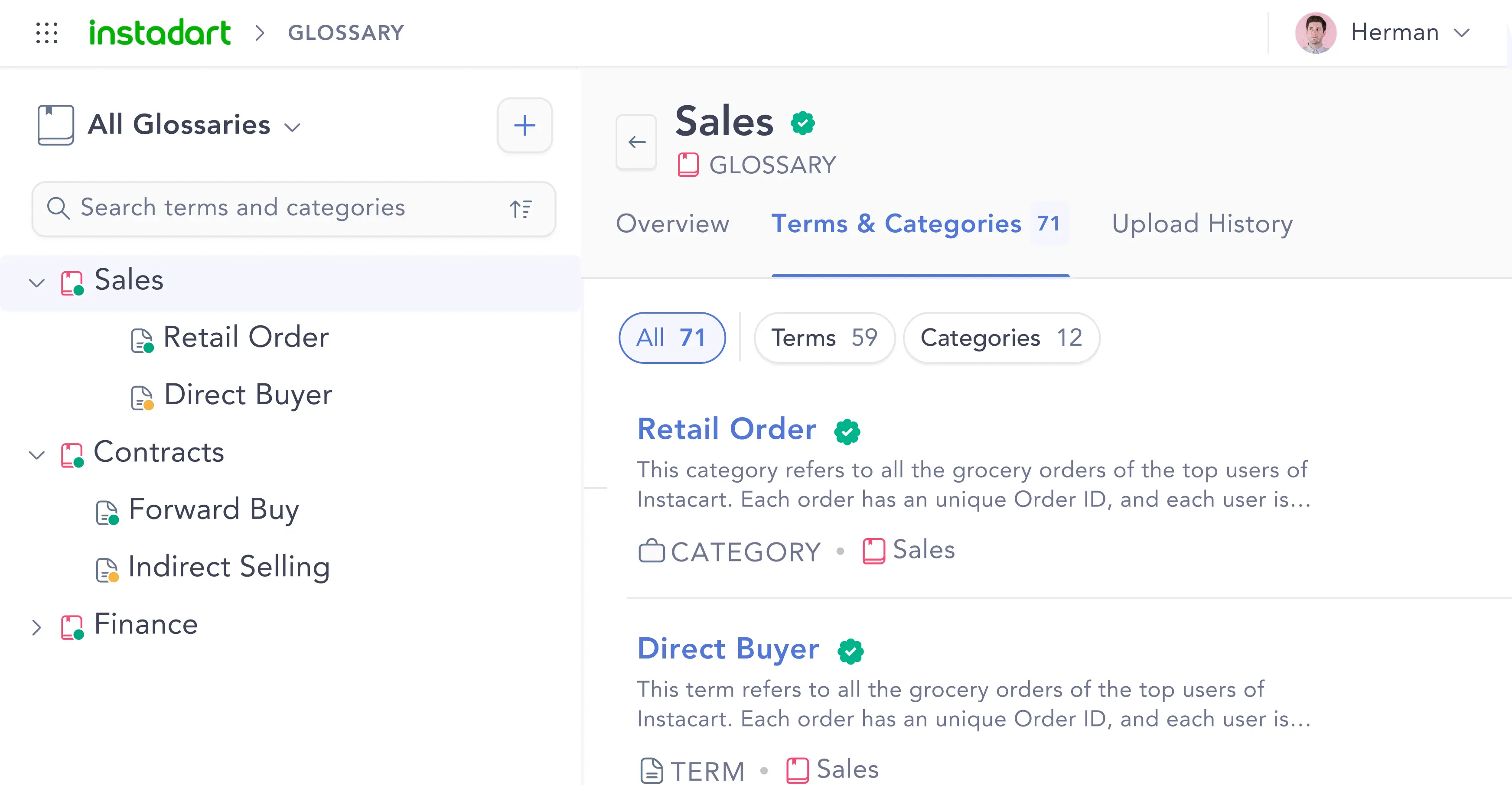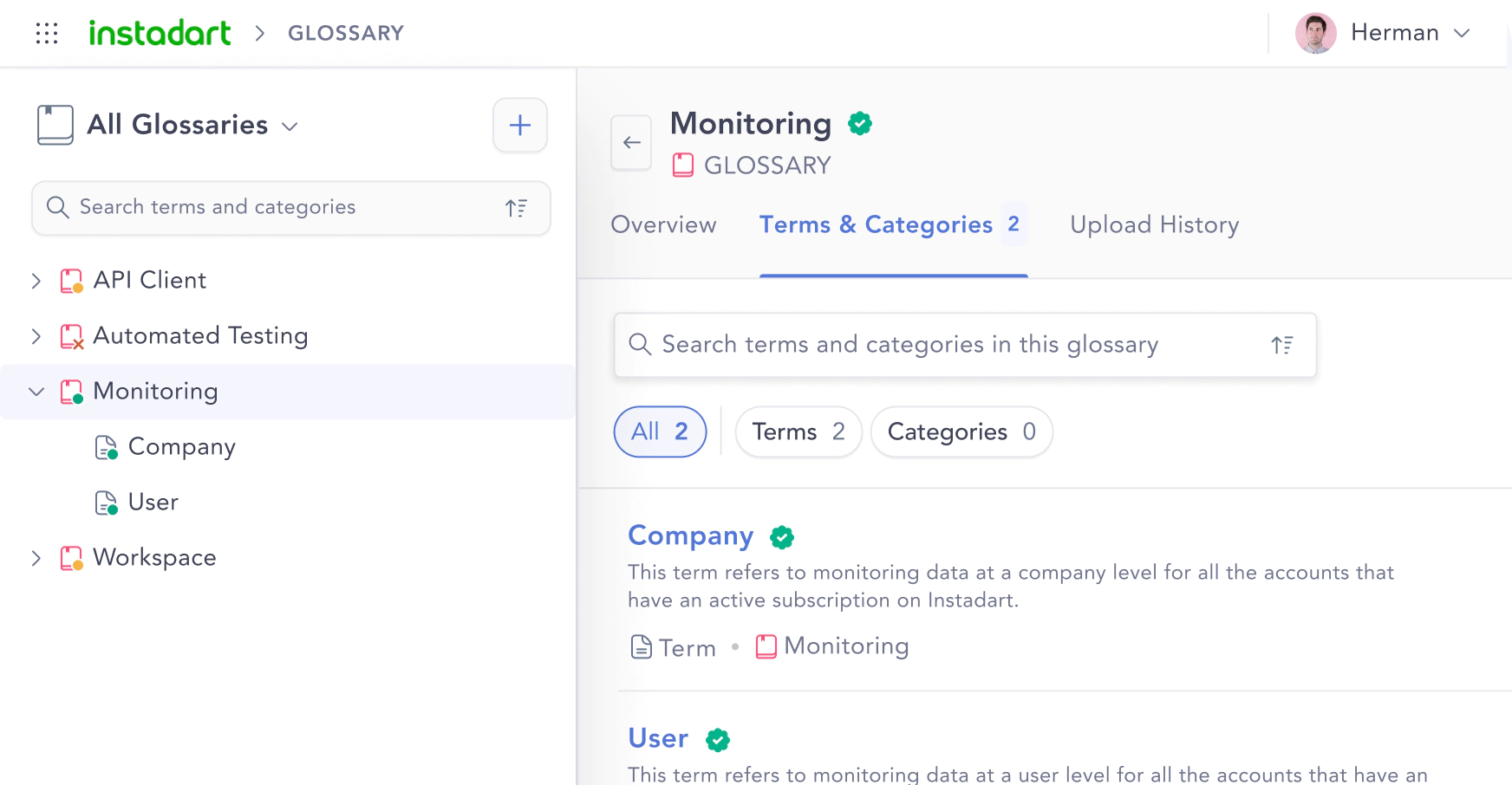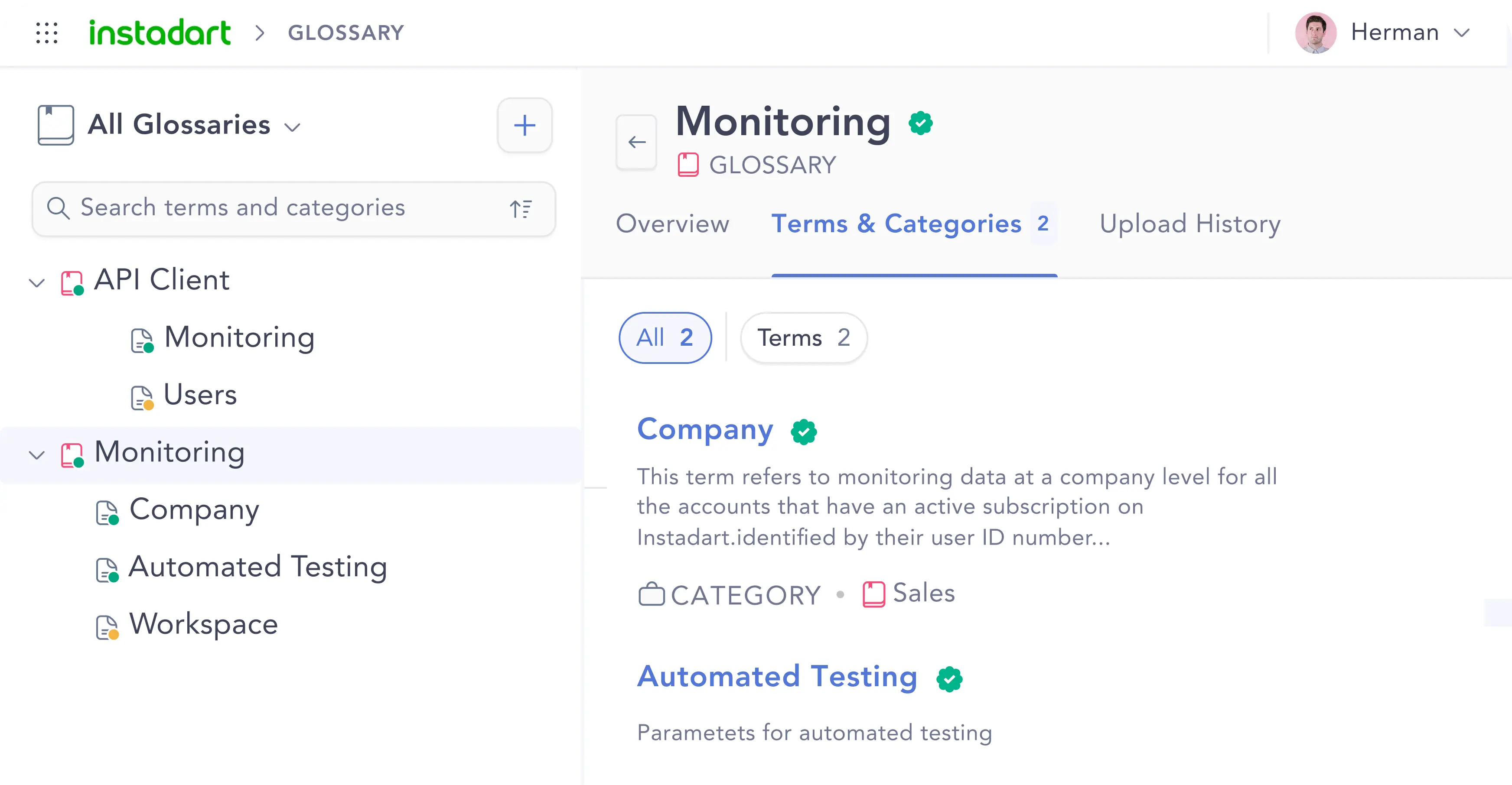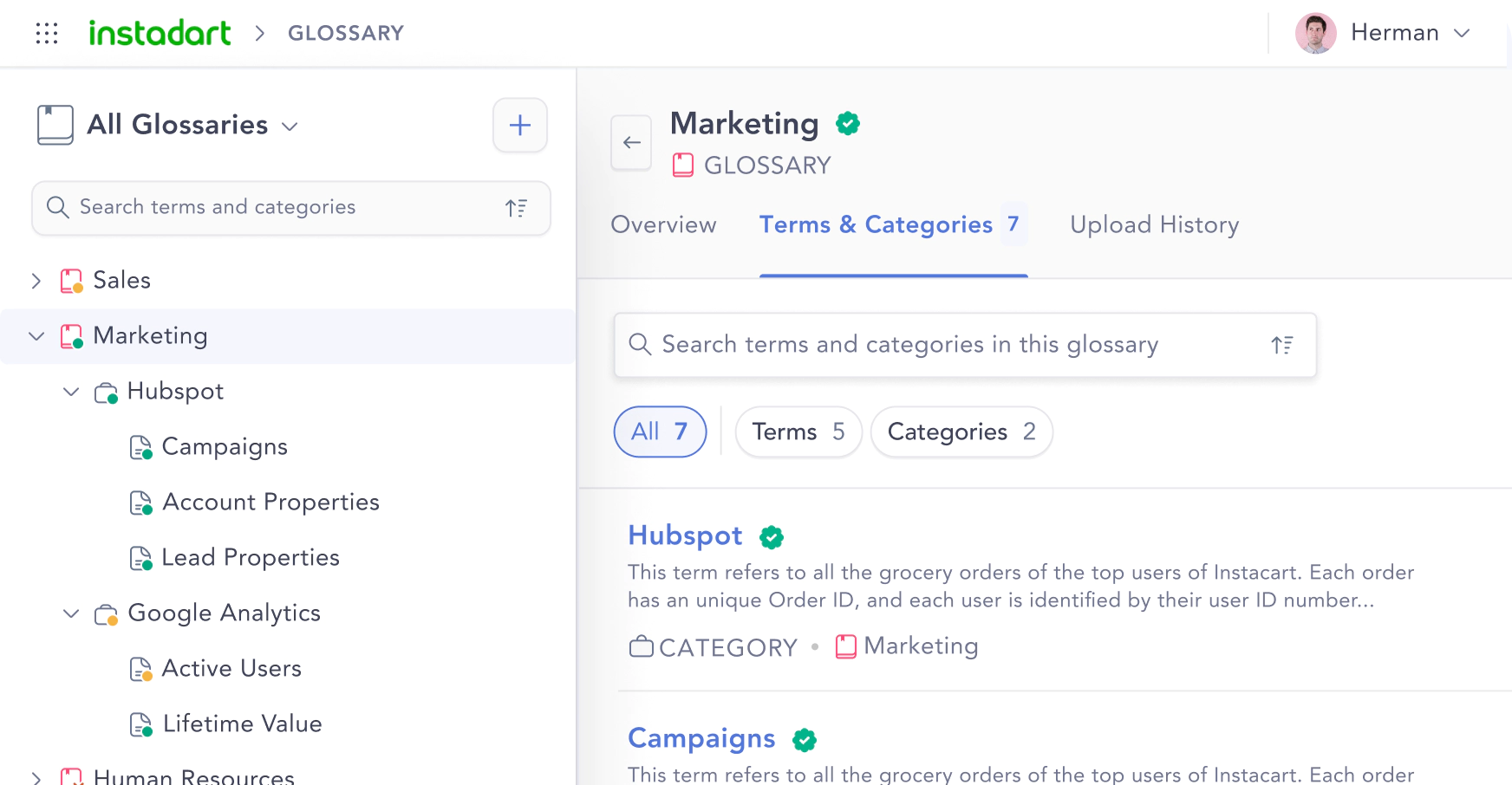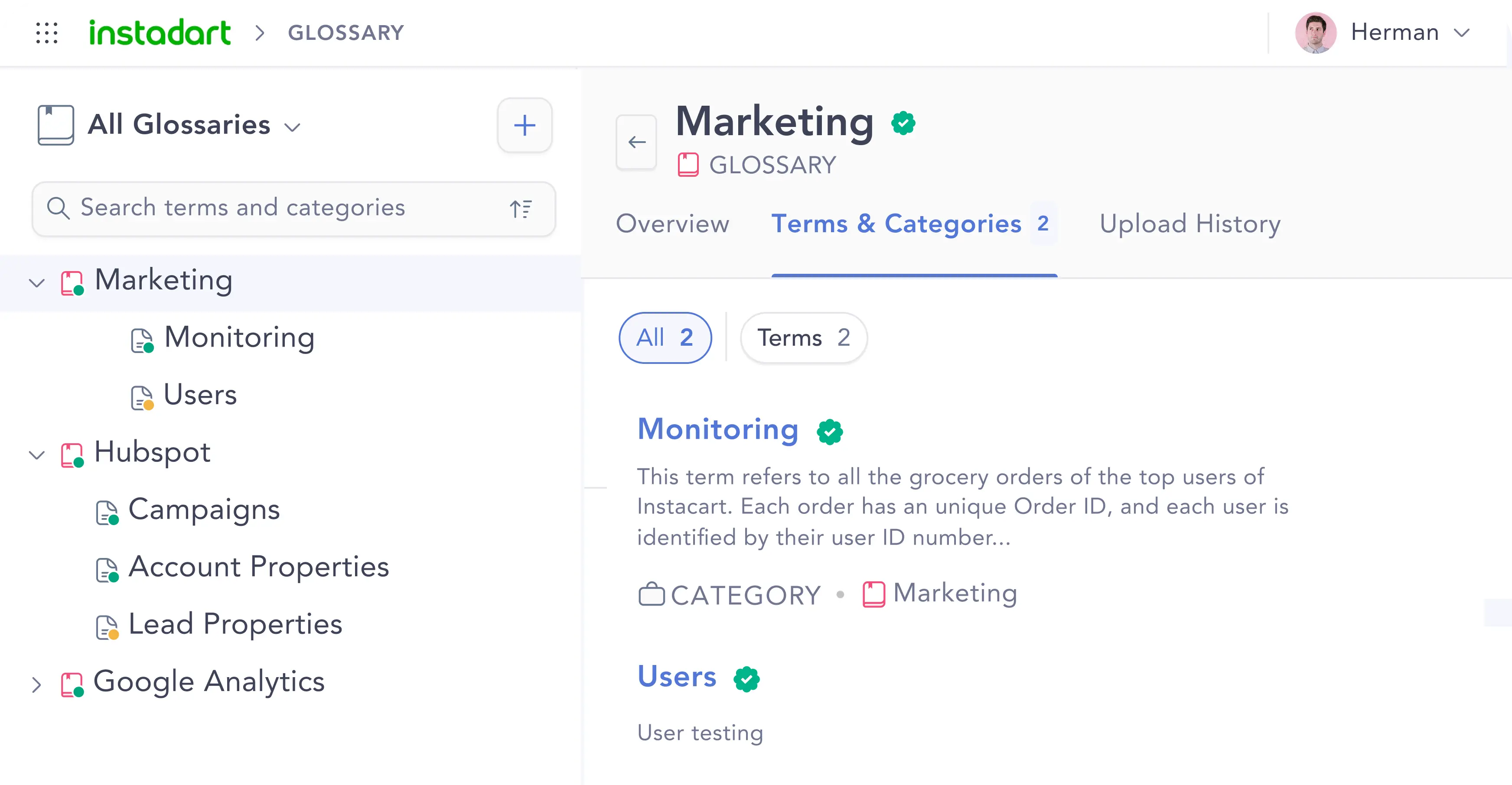 Linked Assets
The connected semantic layer


for your business
In Atlan, the glossary is more than just a dictionary. It's an activated knowledge network for your business, where you can create relationships between definitions, metrics, and assets.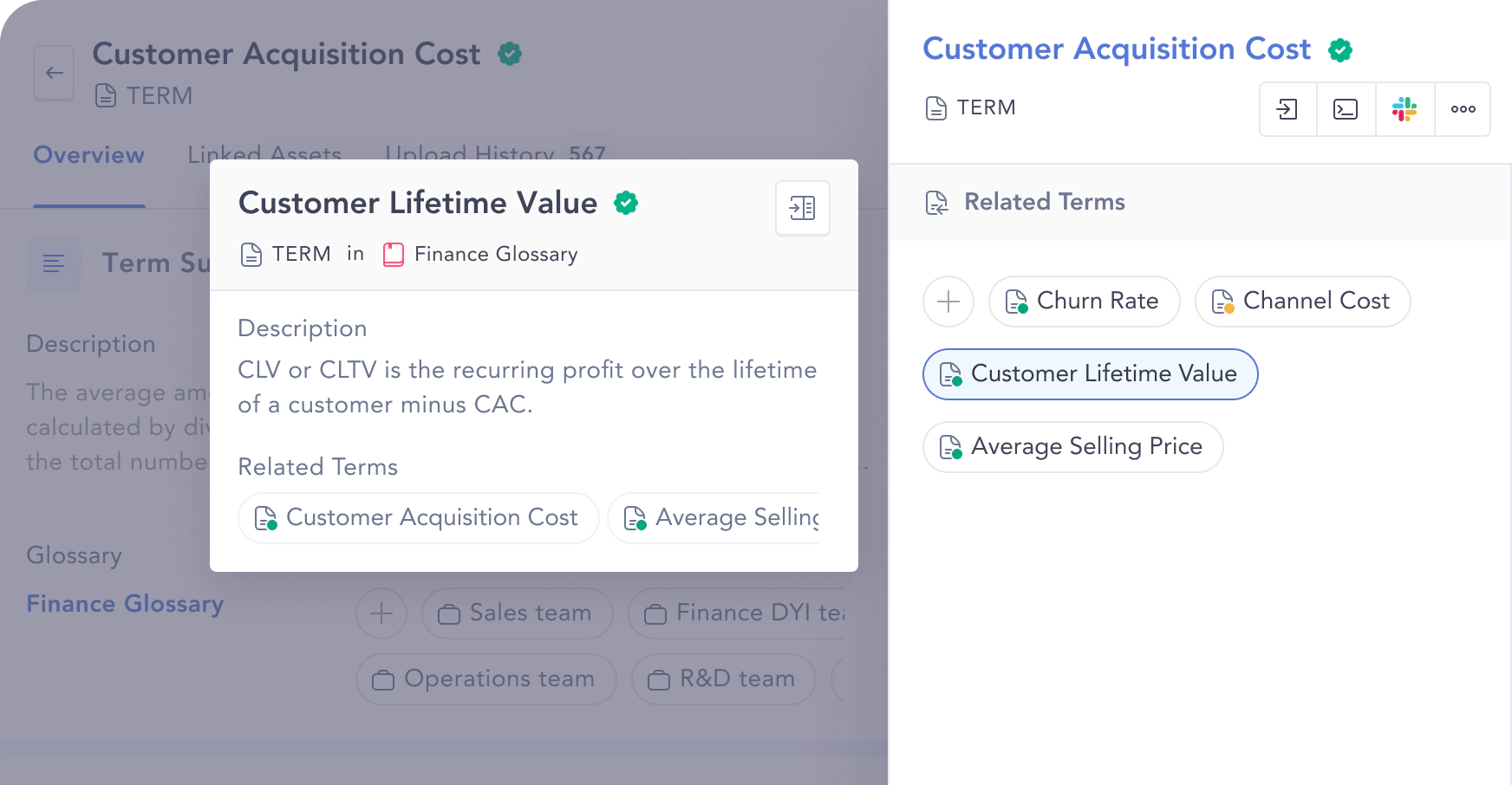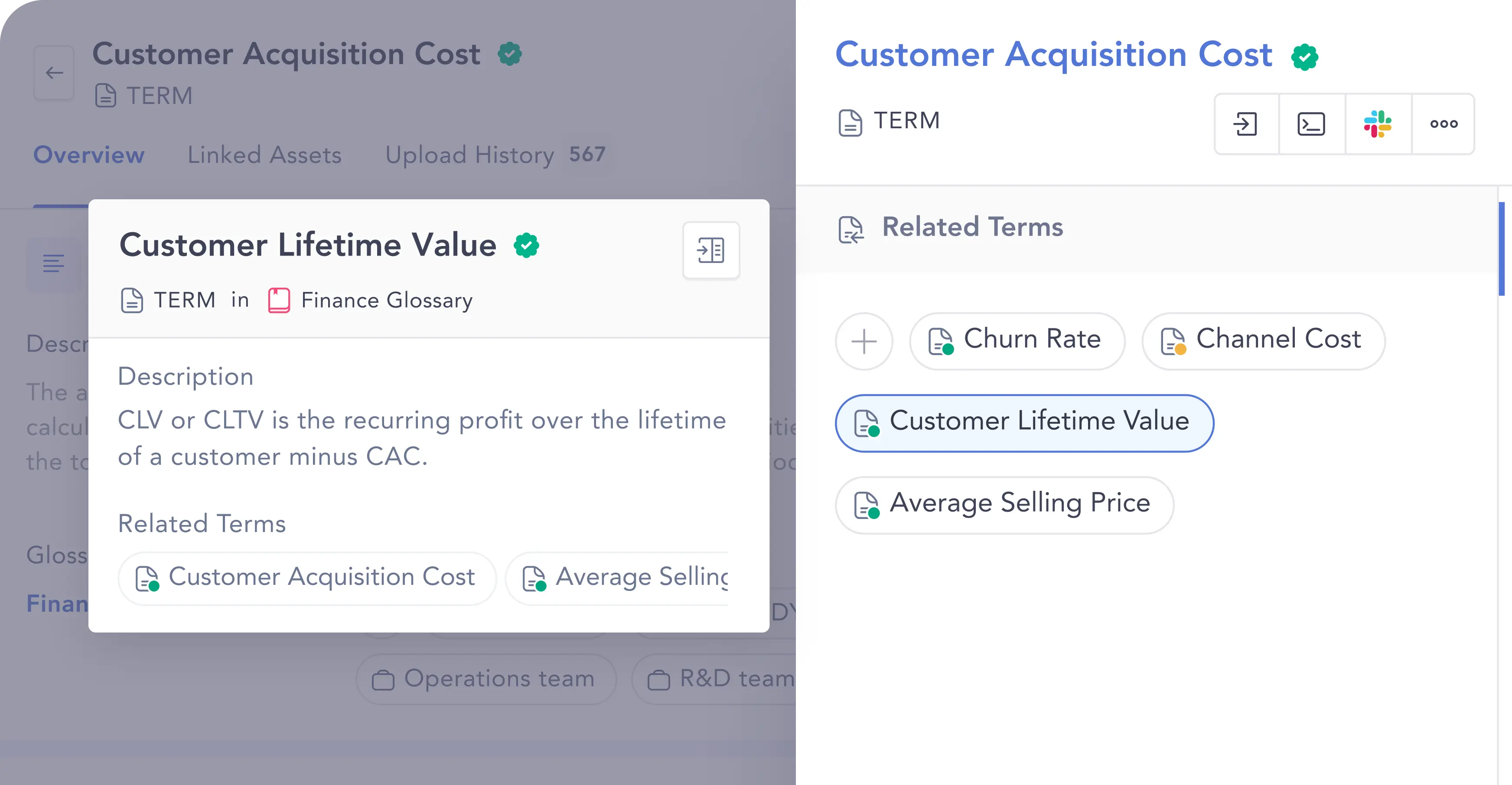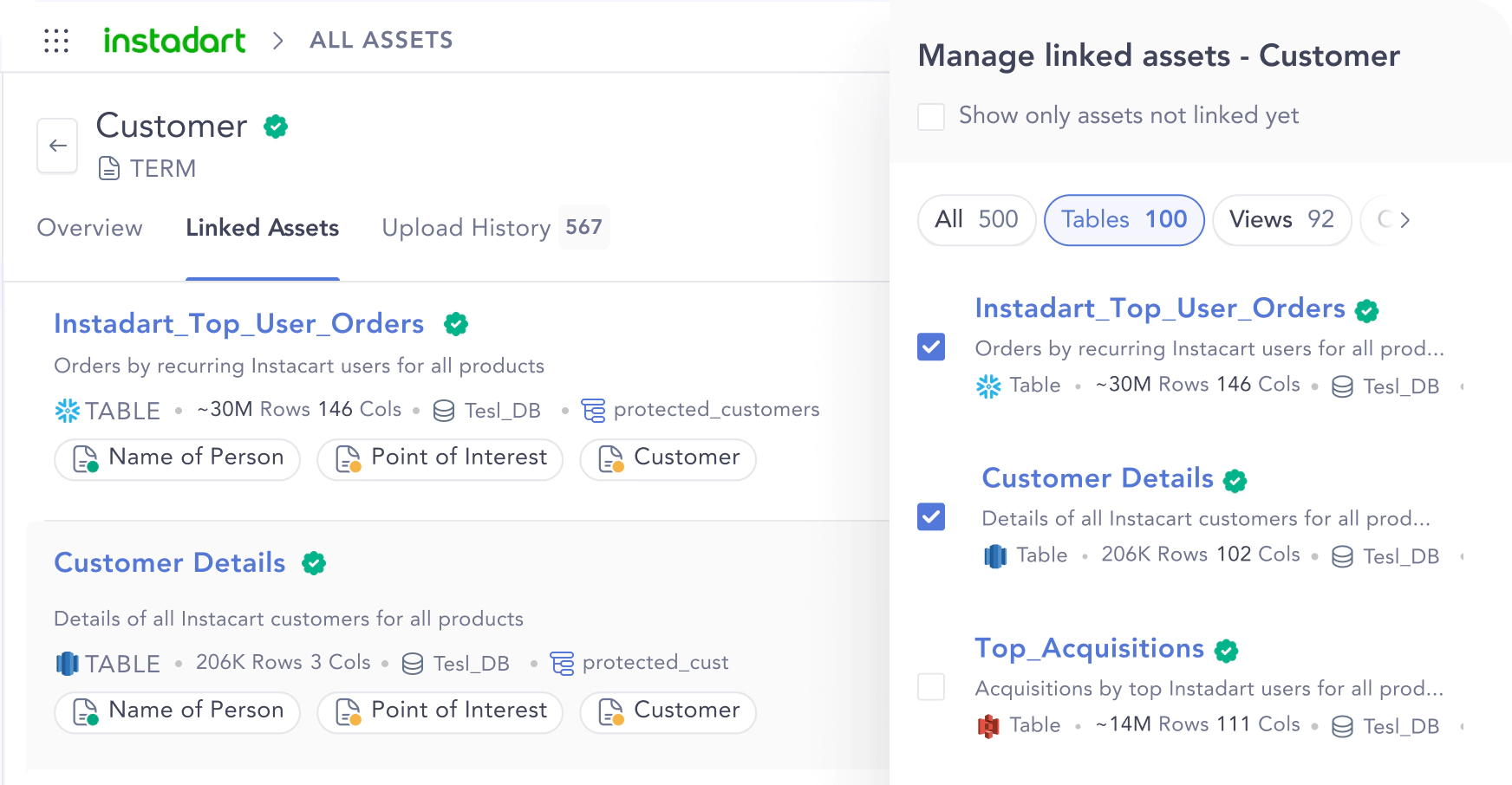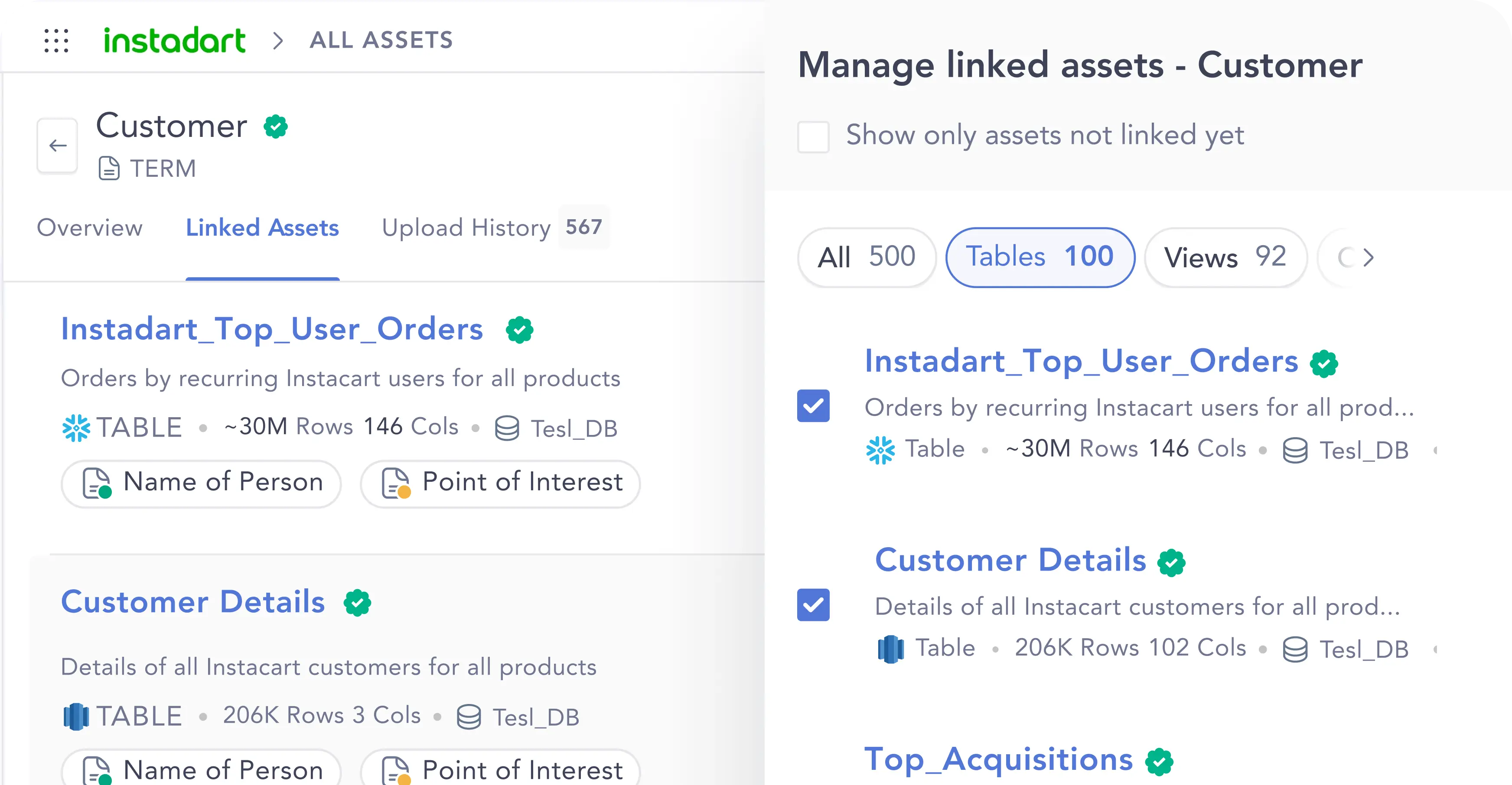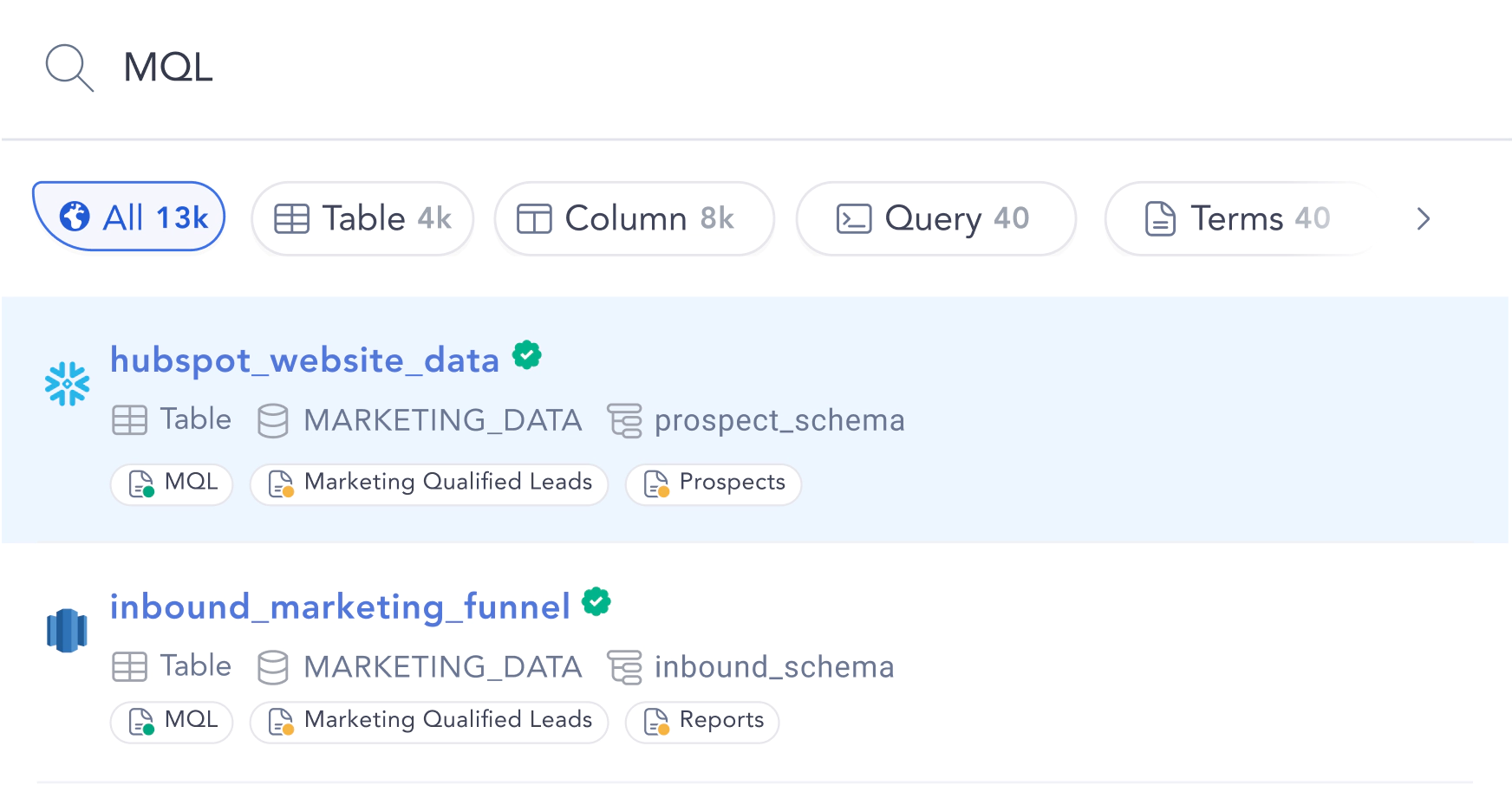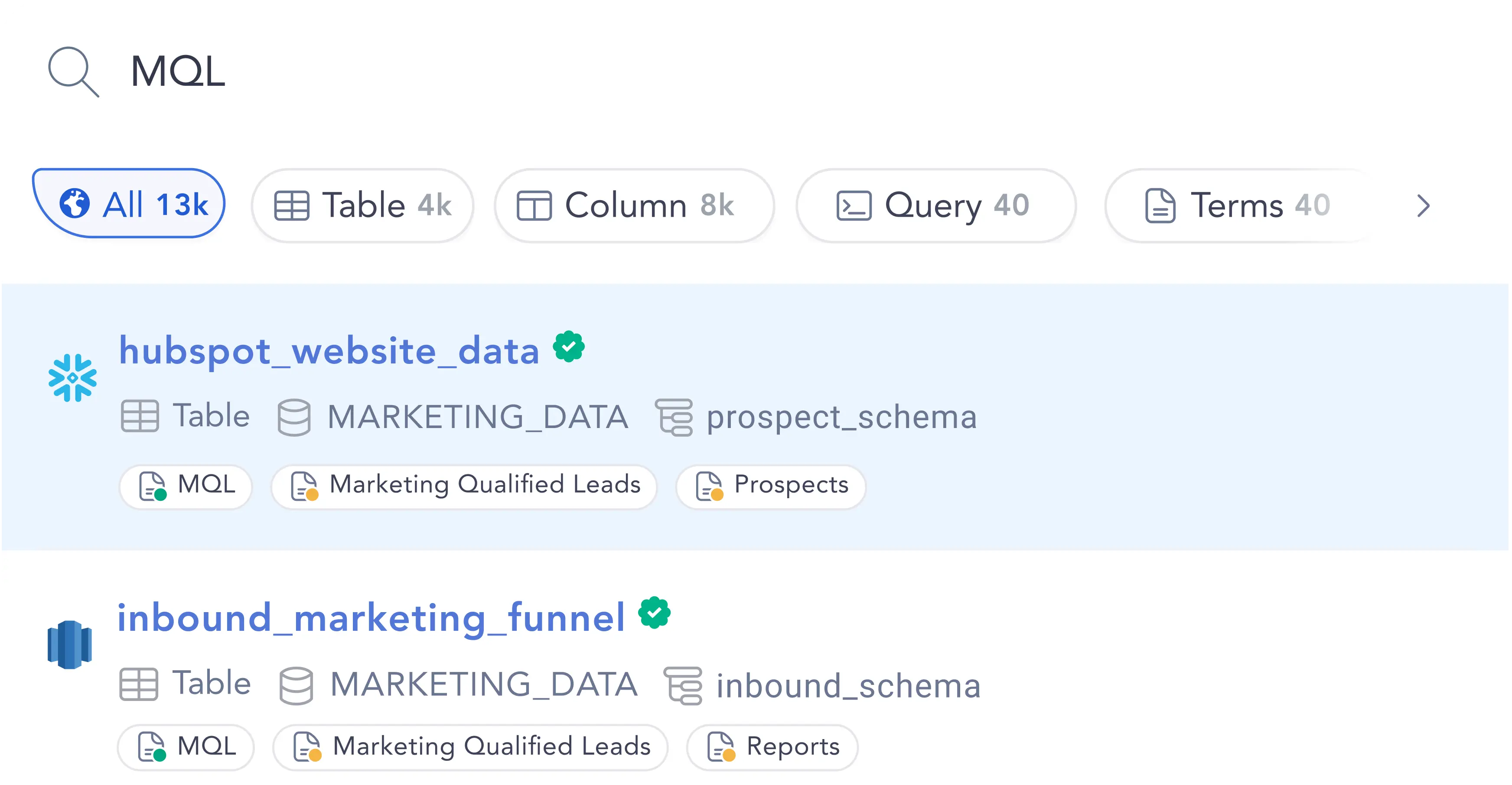 Documentation
Rich documentation

for rich context
First-Class Citizens
360° context

for every term, category, and glossary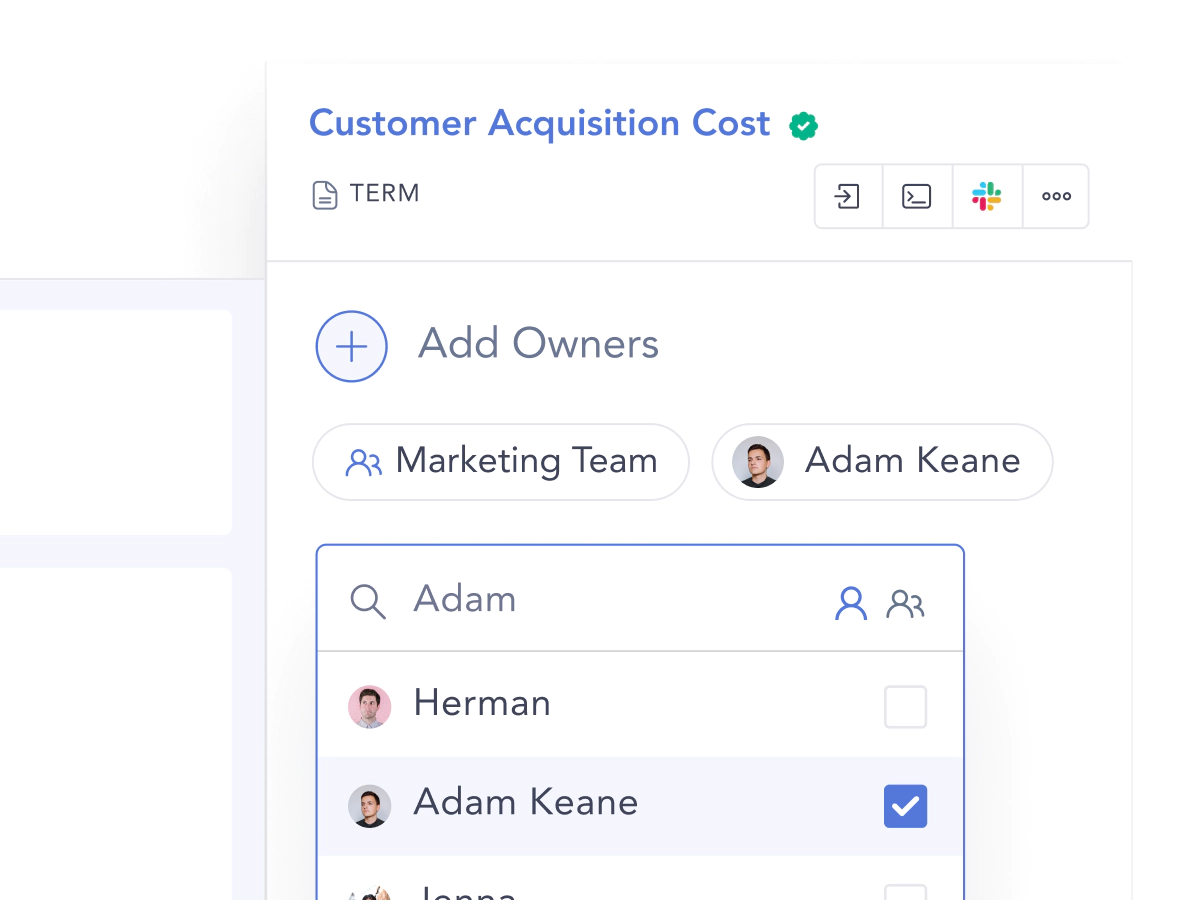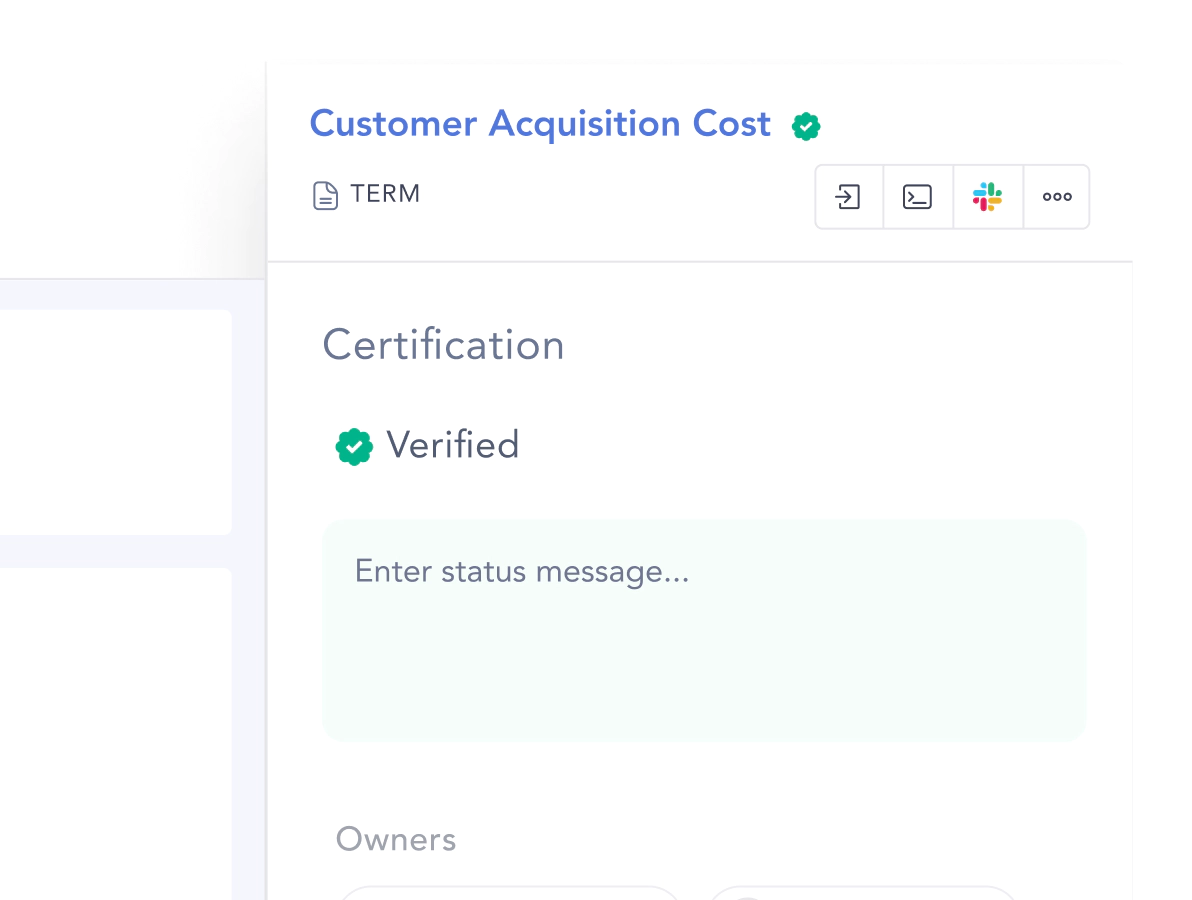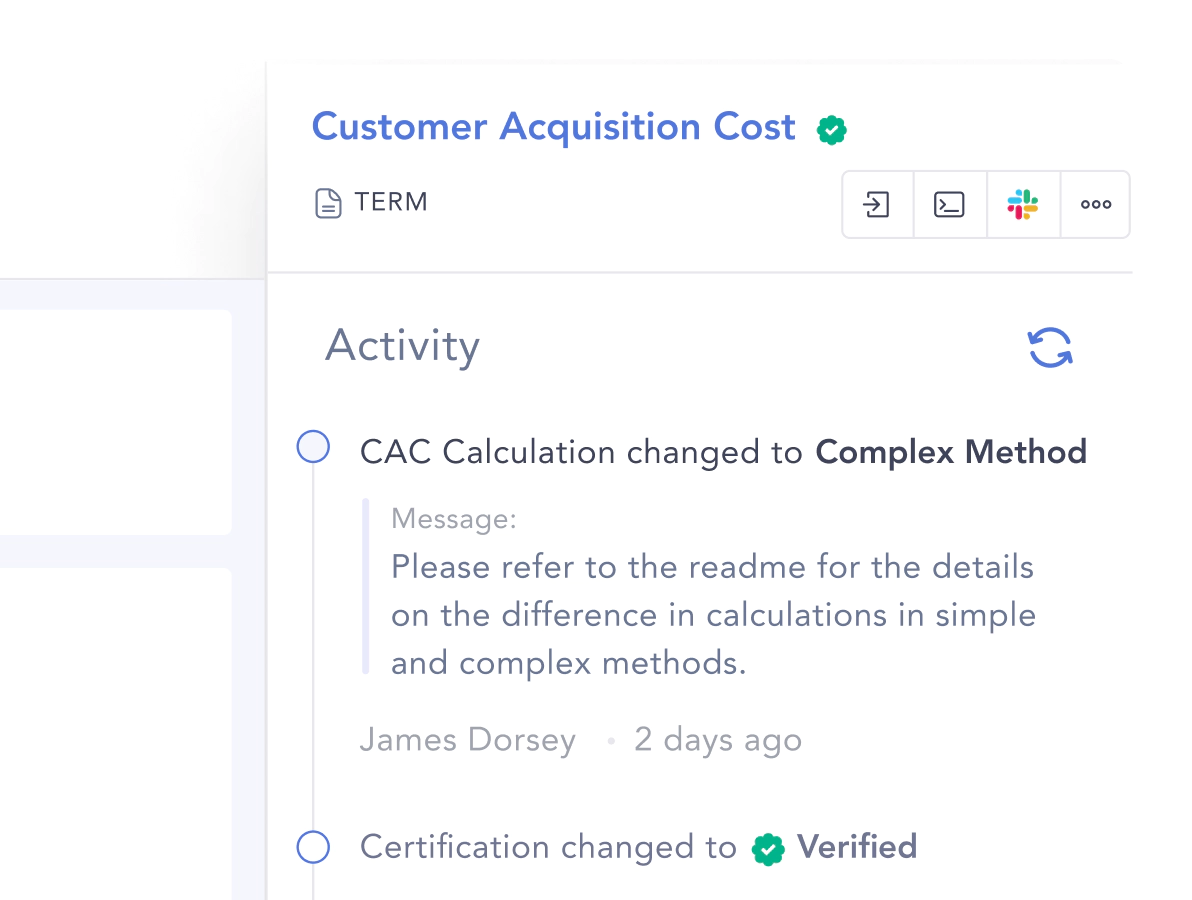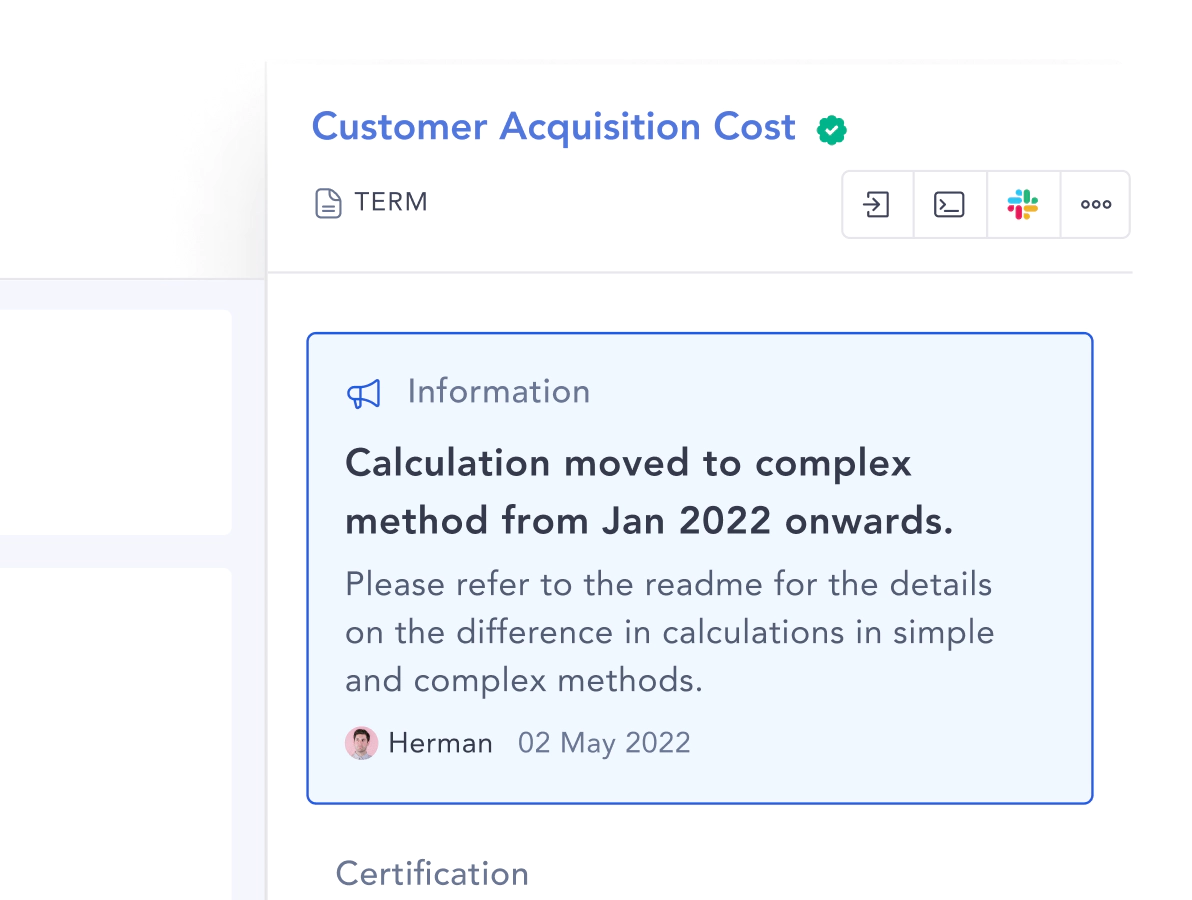 Requests
Everyone suggests,
you approve
Get rid of tribal knowledge with Requests. Anyone with view access to data can suggest owners, missing terms, or a change to the description. It's in your hands to approve.
"We want to surface everything in the enterprise to the users, but restrict some data in terms of access. I have to go through a request process, but we don't want to stop them from seeing what exists."
Luna Rajbhandari
VP, Data Management and Platforms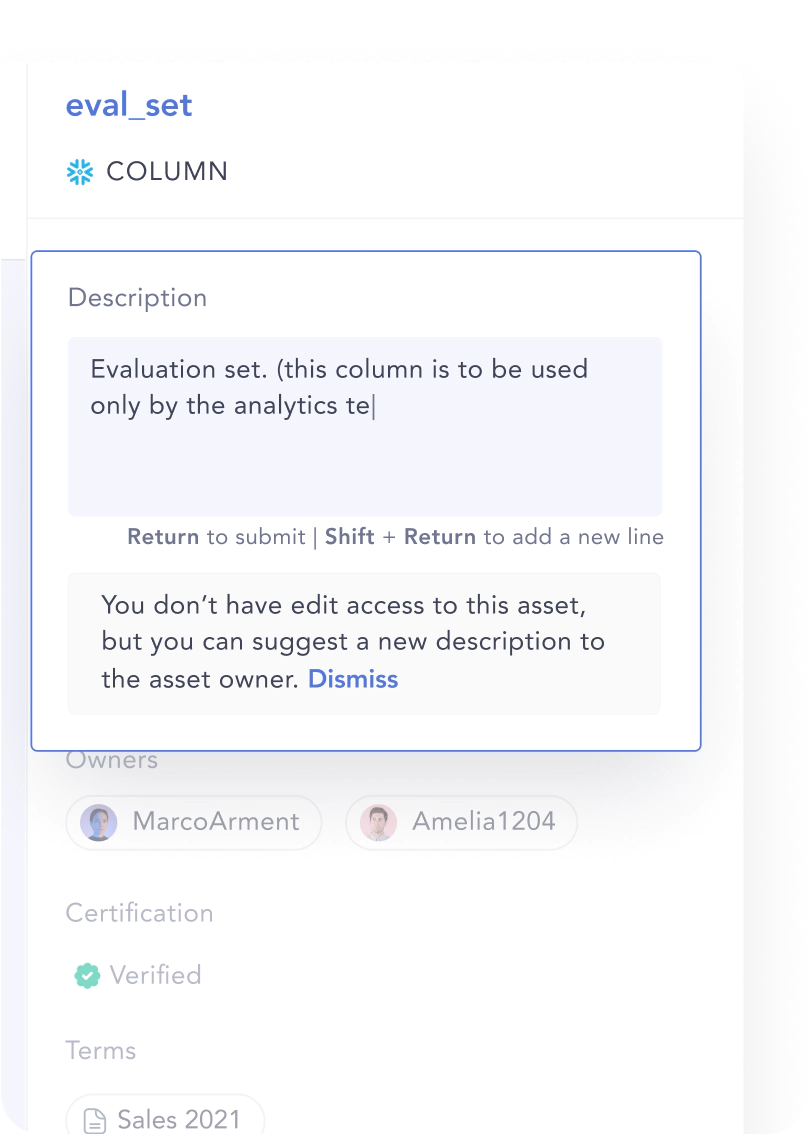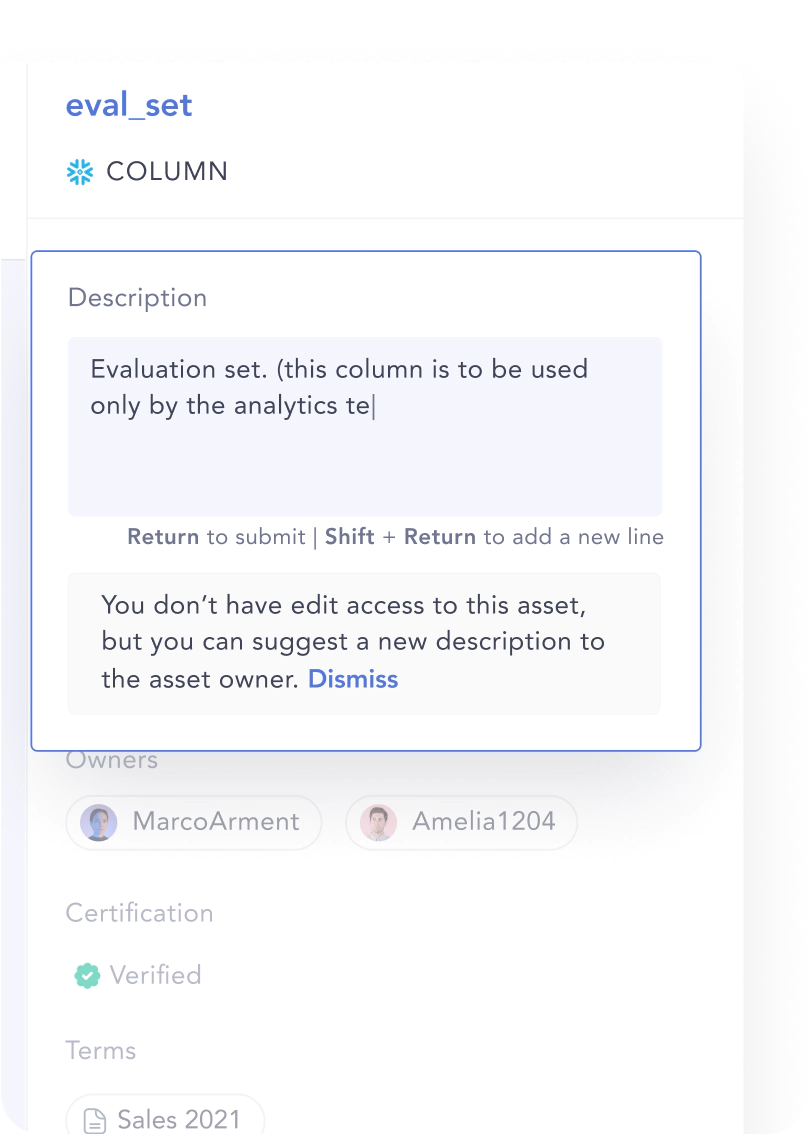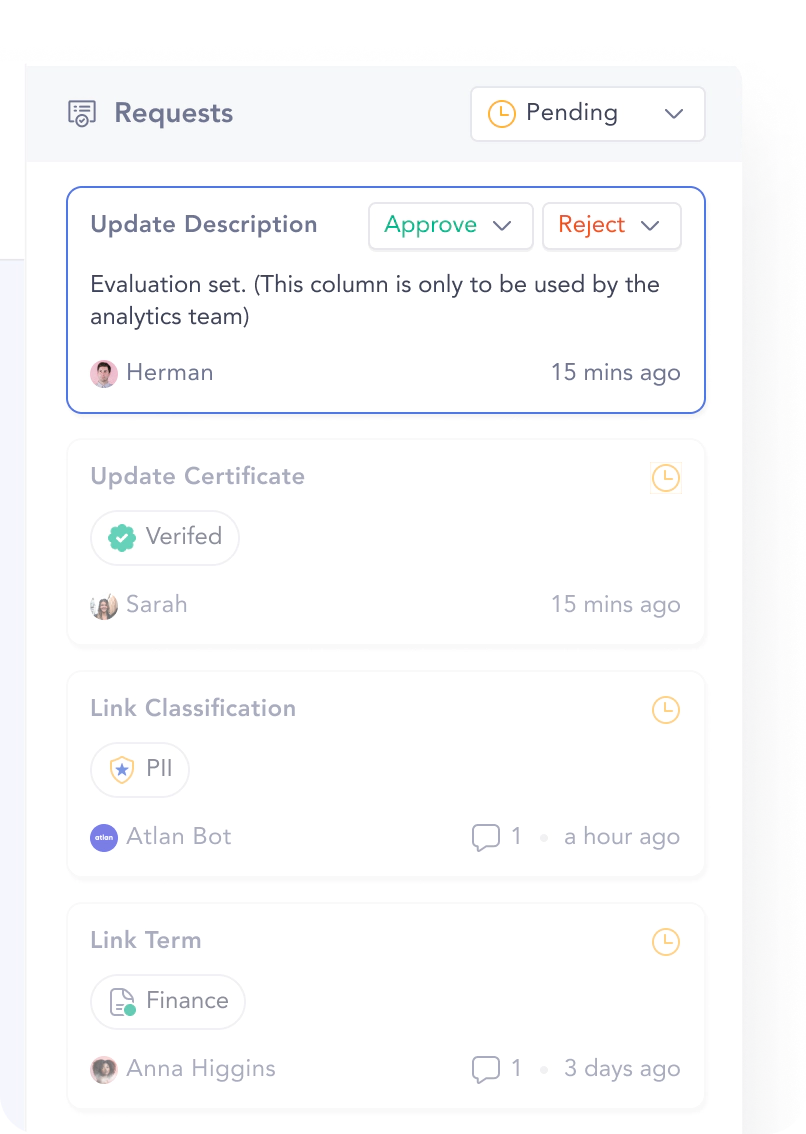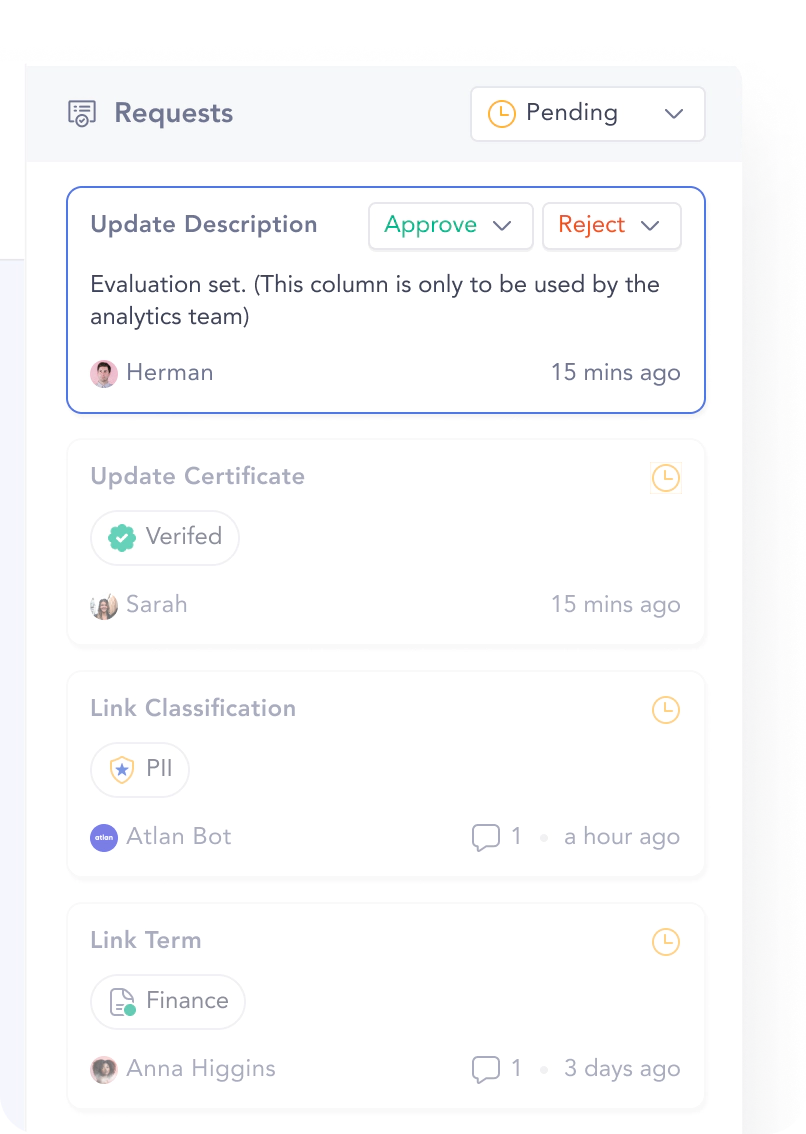 Bulk Upload
Pick up

where you left off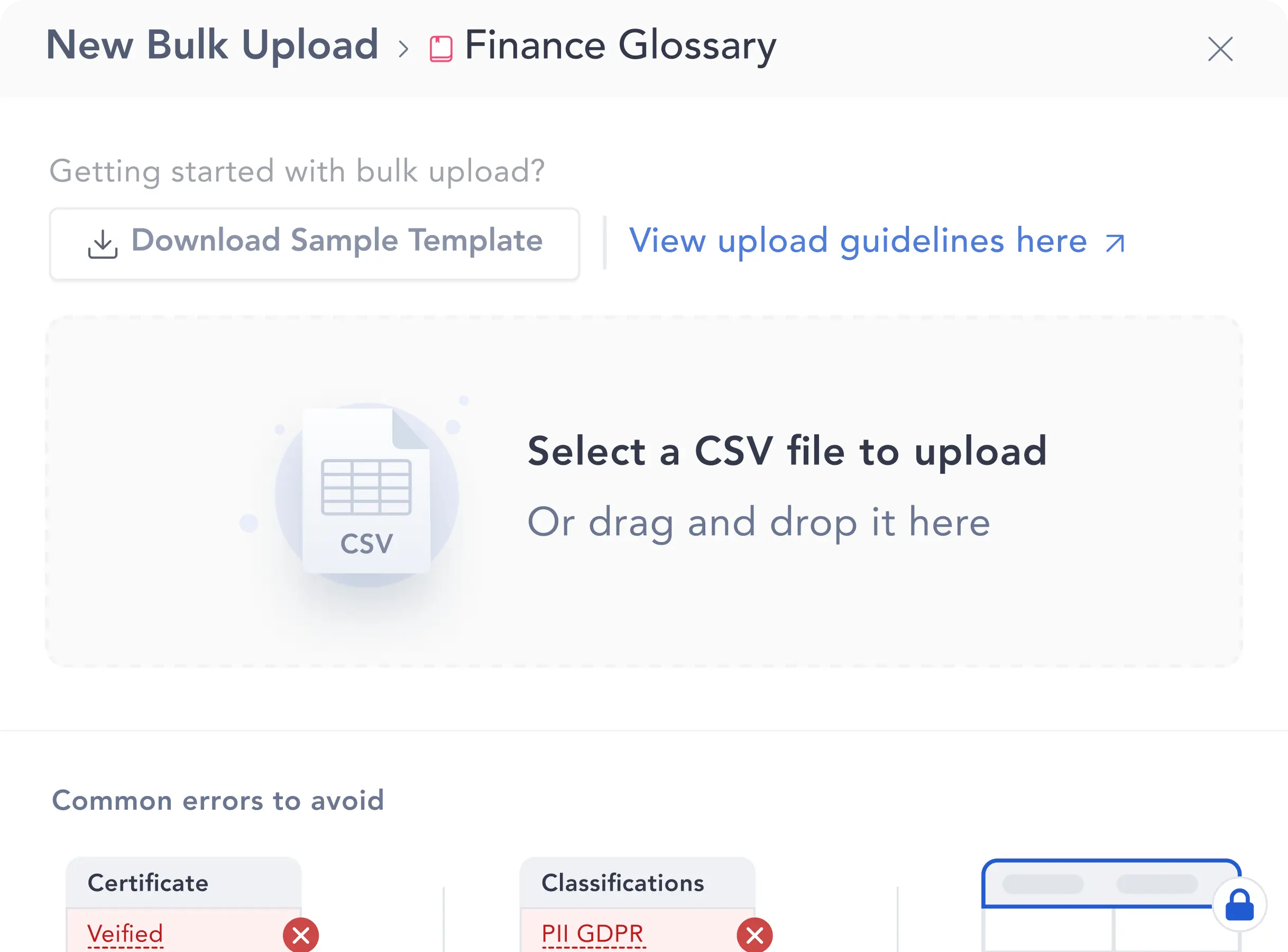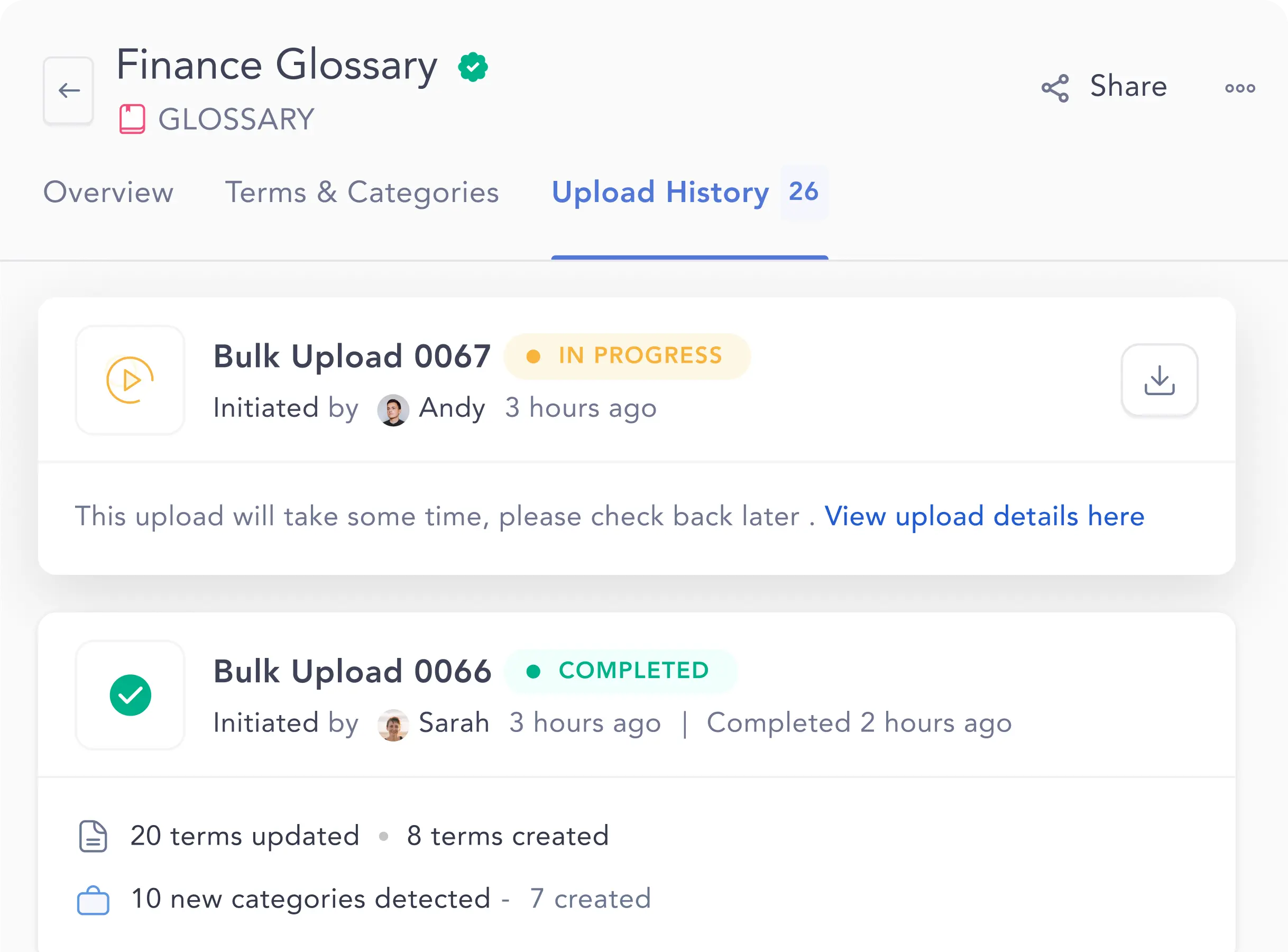 "Atlan wasn't built as just a catalog management tool. It's really a home for data people to collaborate, discuss things, and come together."
Larisa Gorokhova
Senior Director of Business Intelligence
STACK
The only catalog that

Activates your Metadata
See Product Tour
Book a Demo