Are you ready
to activate?
Parties and data stories, learning sessions and hangover kits,
coffees and cocktails — Atlan's got it all.
Snowflake Summit, Las Vegas
June 26-29, 2023
Booth #2600
Activate your
dancing shoes
Your metadata shouldn't be the only thing that's active — join the Atlan
community at the most exciting parties in Vegas!
Atlan Community Party
Bugsy & Meyer's, Flamingo
Mon, June 26
7:30pm - 10:30pm
We're welcoming you to the Active Metadata Club!

Meet data practitioners from leading data teams at
Cisco, Autodesk, Group1001, and Zip for an
exclusive, closed-door night of data and drinks.
Request Invite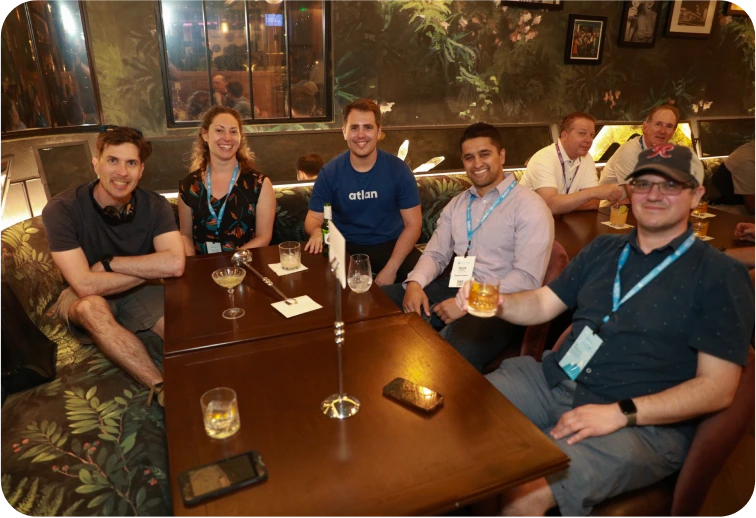 The Dark Mode After Party
OMNIA, Caesars Palace
Wed, June 28
10:00 pm - 1:00 am
Attended by the crème de la crème of the modern data stack… this is a Vegas party you don't want to miss!
Register Now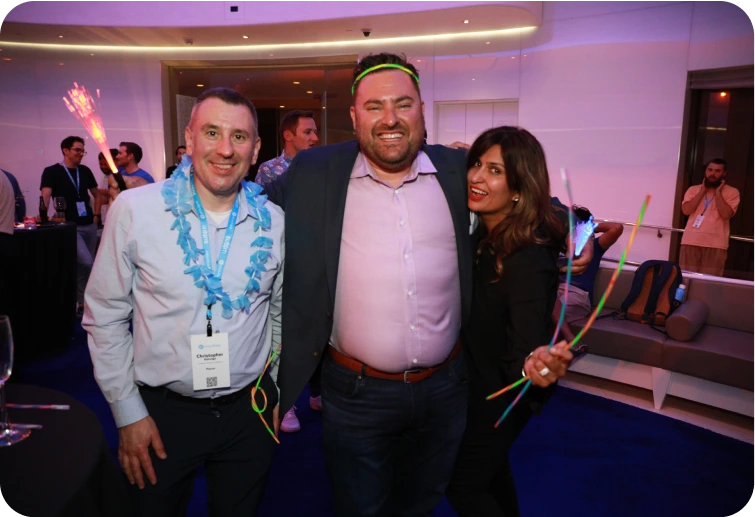 Get front-row seats.
Go behind-the-scenes.
Hear never-before-told stories from data leaders at Cisco and Autodesk! From building a data mesh for 60 data teams to driving end-to-end DataOps with active metadata.
Meet Atlan at the
Snowflake Summit
We're excited to meet you in person at the Snowflake Summit! Sign up for a personalized demo, 1:1 data strategy consultation and / or an invite to our evening events.
Sign up to meet us at the Snowflake Summit 2023