All your routine work,

taken
care of.
From automated alerts to magical metadata suggestions, Atlan's automations are designed to be customized, freeing you up to do your life's best work.
See product tour
Book a Demo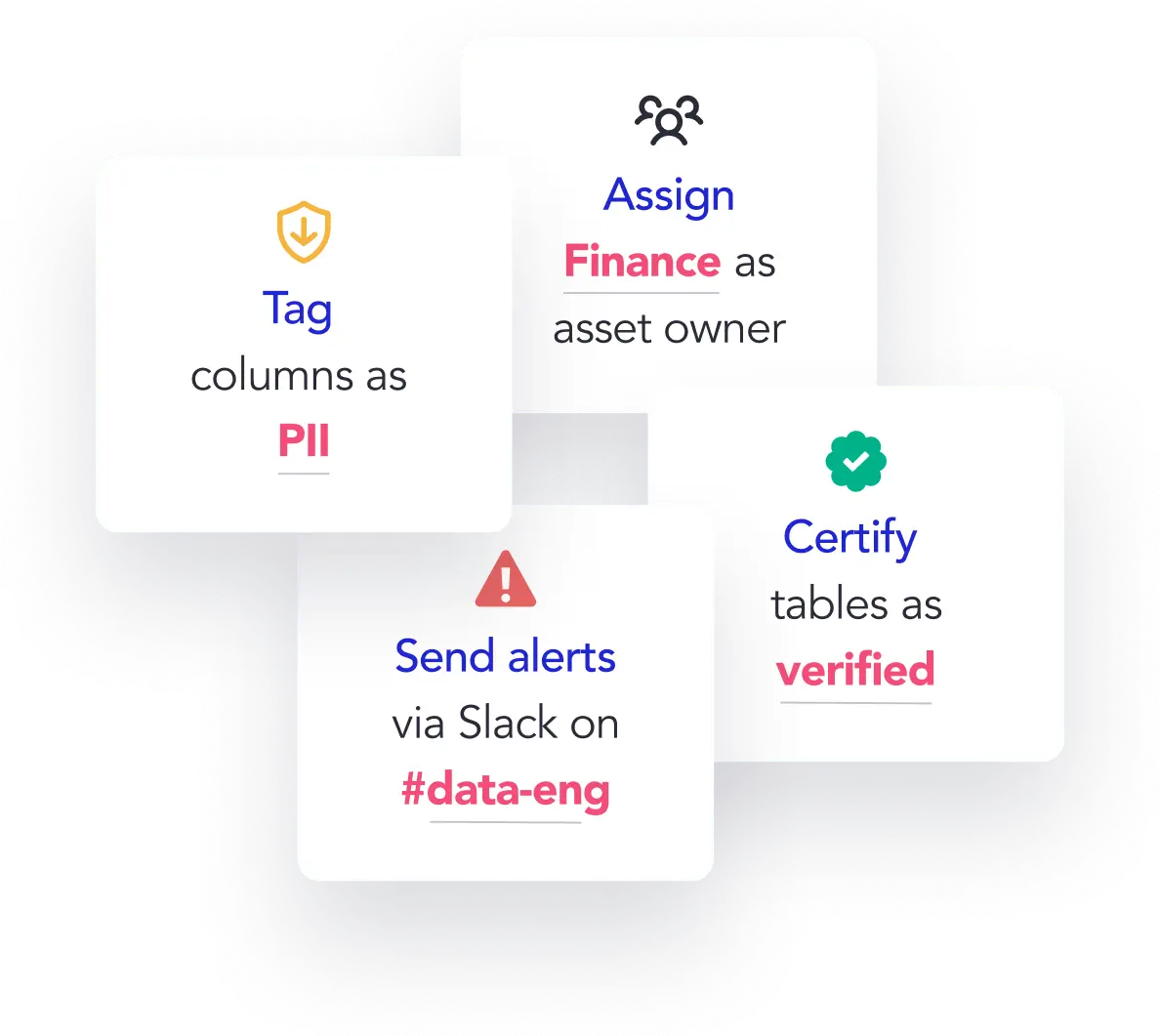 "We are big believers in automating wherever possible and the quality and depth of your APIs, the fact that everything can be API-driven, was a huge deal for us."
Phil Warner
Director of Data
STACK
Trident Suggestions
Your magic wand


for documentation.
Trident auto-magically infers and suggests metadata for repeated assets, so you don't get stuck doing repetitive work. Make metadata appear out of thin air, with Atlan's two magic words, "Suggestions available".
Playbooks
Playbooks are automations that 10x your data team. Get alerts for critical issues, auto-classify sensitive data, and automatically update documentation. So you can spend more time on meaningful projects, and less time writing descriptions and classifying data.
A playbook to automate every task
Create rules and filters to automatically identify unused assets, accelerate metadata documentation, and propagate classifications across sensitive data assets.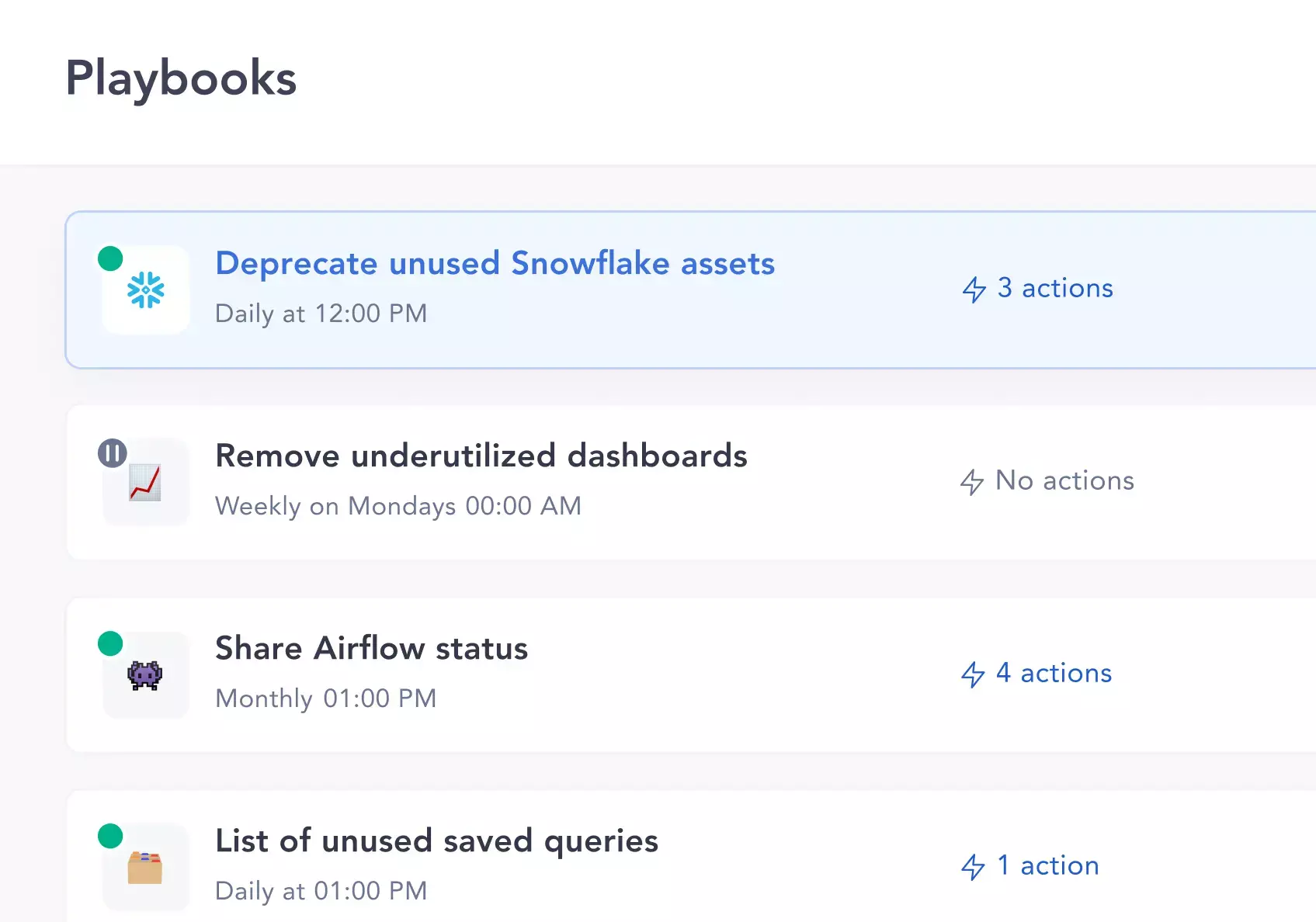 Auto-classify sensitive data as PII
Atlan automatically identifies and classifies sensitive data using business logic, so you stay compliant with industry and geography data policies.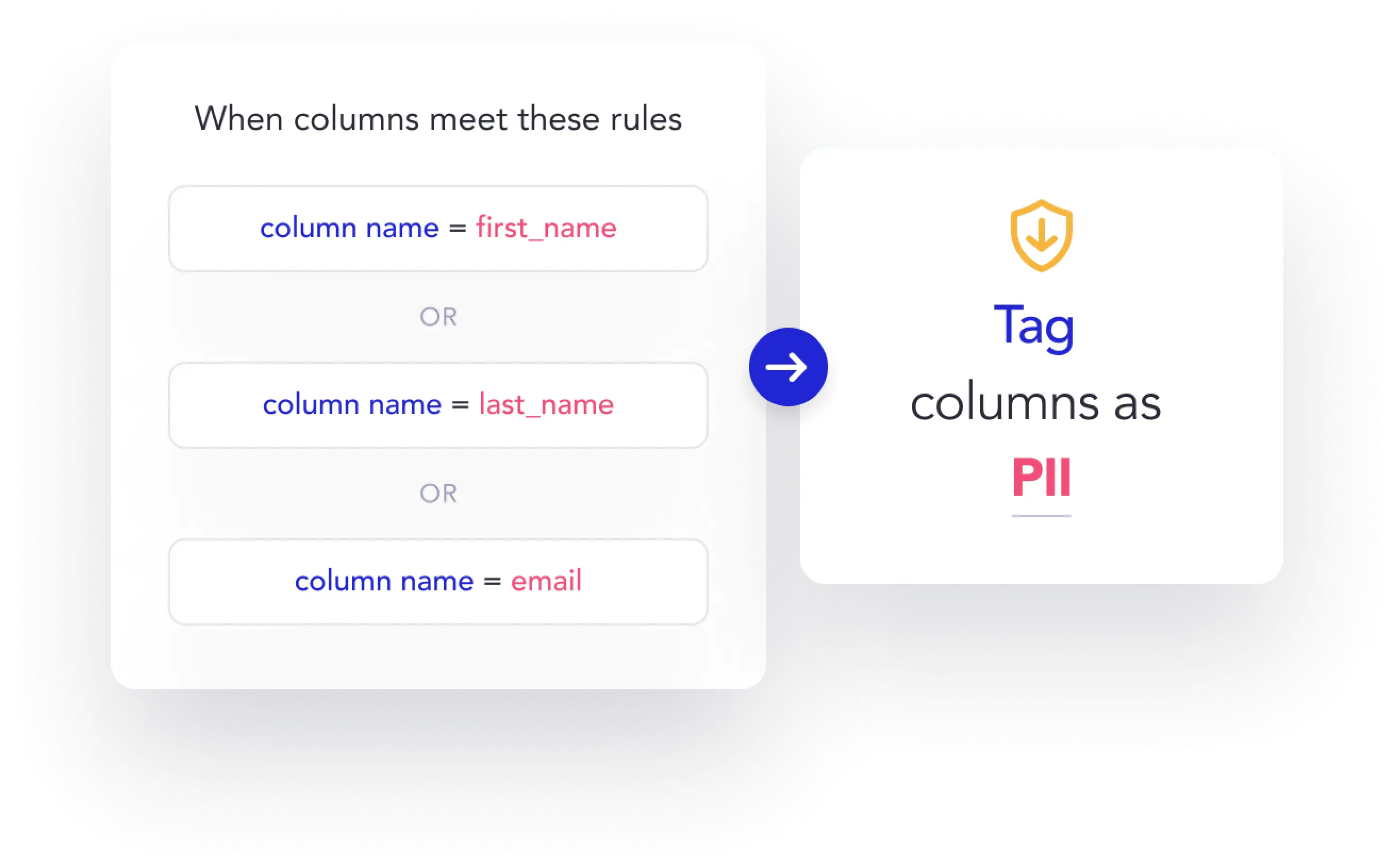 Assign experts to tables at scale
Atlan assigns data owners to data sources, like your Finance team to Stripe data. You'll never hear, "Who owns this data?" in your Slack channel again.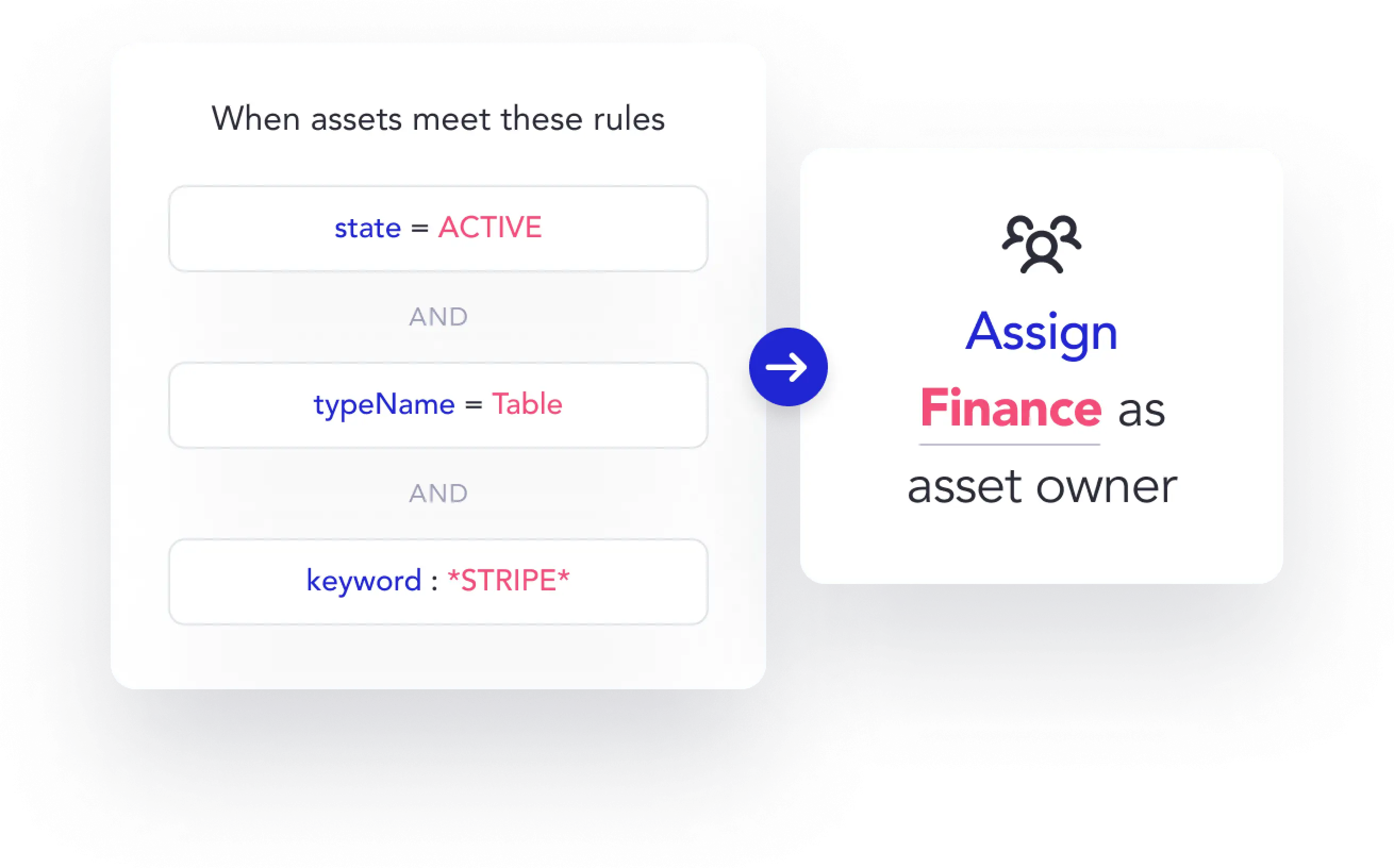 Certify all tables inside a user-facing, verified schema
If your schema is verified, you don't have to go about verifying every table in Atlan. Playbooks will automatically identify the right tables to verify, and attach a verified tag.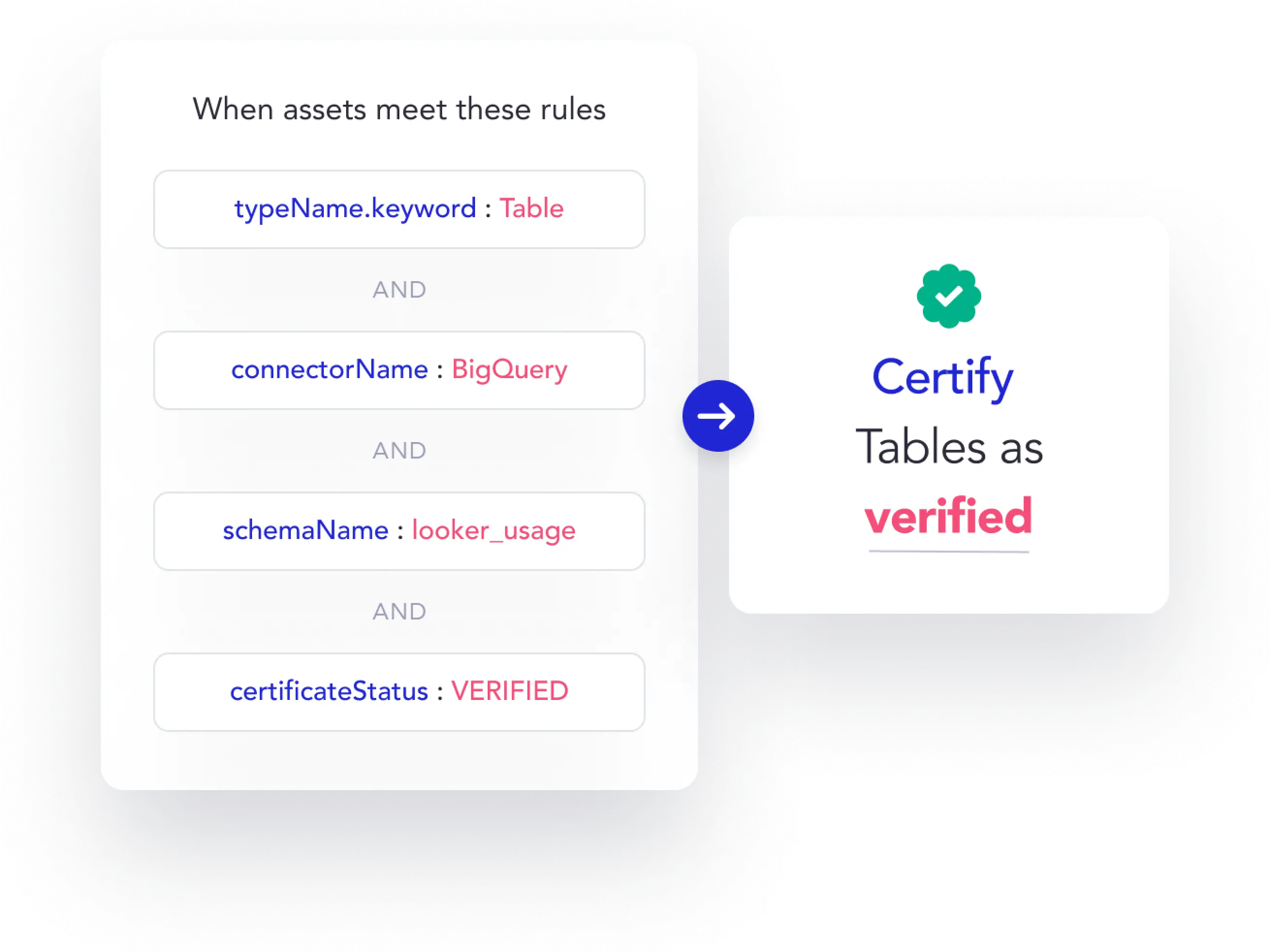 Notify data engineers of assets impacted by failed pipelines
Atlan alerts you about critical issues in your data stack, so your team can save hours fixing root causes, instead of finding them.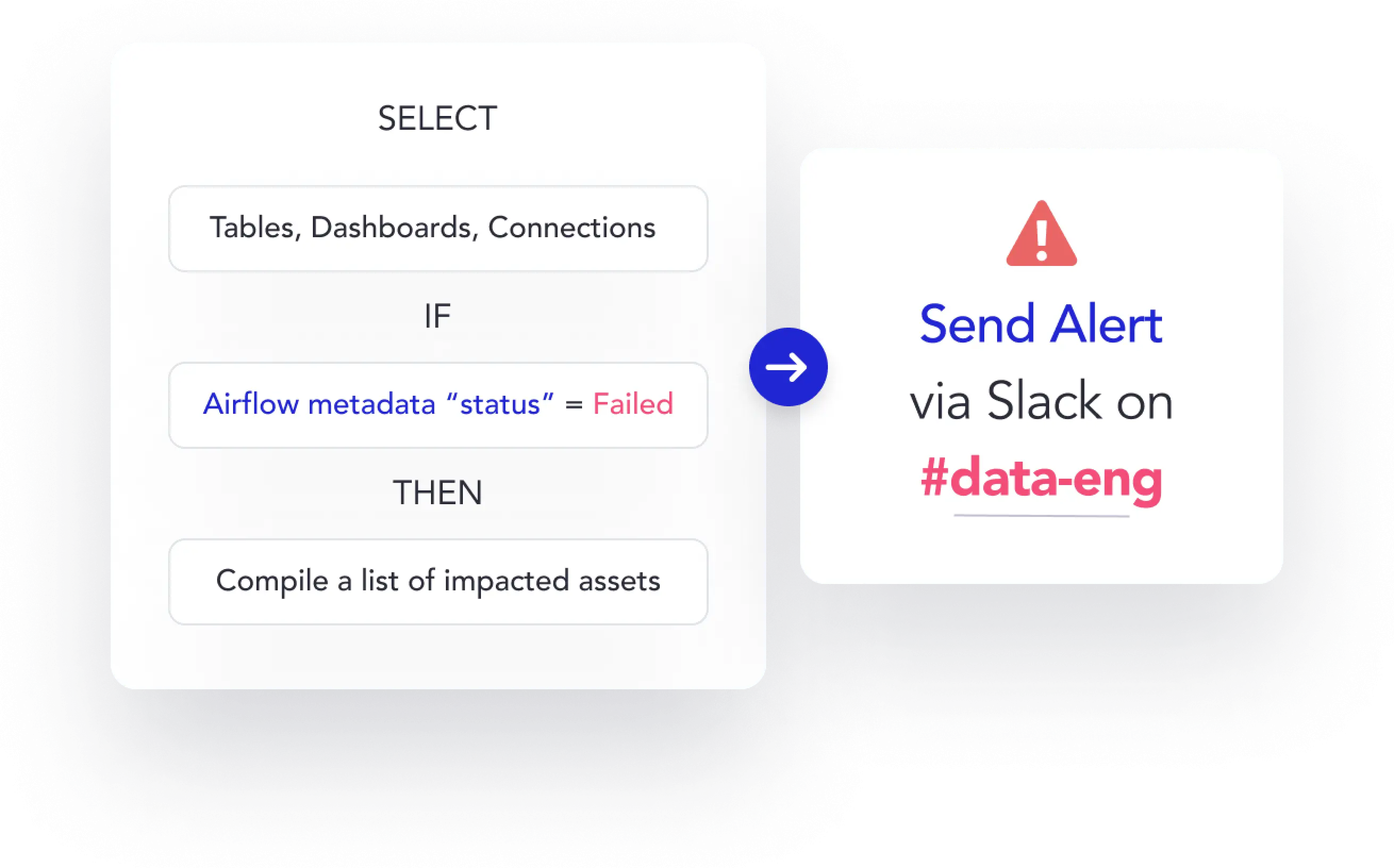 "We liked that Atlan has a fundamentally open philosophy. This gave us the ability to customize the product for our end users  —  bringing together the best of open-source with a polished, off-the-shelf user experience."
Akash Deep Verma
Director of Data Engineering
STACK
The only catalog that

Activates your Metadata
See Product Tour
Book a Demo