ATLAN + AWS
The all-in-one
modern data workspace
for your AWS data platform
"With Atlan on AWS Marketplace, our customers can quickly add layers of trust and governance to their data stack without high upfront costs or long setup times."
Subhasis Bhattacharya
---
Global Technical Lead,
Data and Analytics at AWS
Is this how
your work
feels?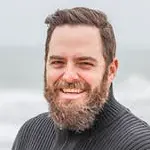 Andy, Data Science
1:54 PM
@Richa I made a request for the data 14 days ago. Any ETA on when the team will share it?
12 Replies
Today at 2:04 AM

@DataEngineering: The daily ARR dashboard is showing a 2X spike. Not possible! Can you check what went wrong?
5 Replies
Today at 12:01 PM

@Richa what is the difference between the variables ETD_sales_2021 and YTD_sales_2021 in the master_sales table?
21 Replies
Today at 4:06 AM

Richa, Analytics Lead
11:40 AM
@Andy please ensure that new analysts only access the data they need. We can't have any PII breaches!
8 Replies
Today at 5:01 PM
Data can be chaos...
But your work doesn't need to be
Global search using ⌘/CTRL + K shortcut
Discover all your data assets in a single place
---
"At a data-driven company like Postman, it had become hard to discover and curate increasing amounts of data until we discovered Atlan. Atlan has become a valuable resource for the data team to get context about data."

Prudhvi Vasa
Analytics Leader, Postman
See how you can discover your AWS data assets →
Find your single source of truth with 360° data asset profiles
---
"Before Atlan, we made gorgeous visualizations but it was difficult for users to interpret them because they didn't have enough context, leaving people confused by terms like "Active User", which could mean different things to different teams. There was no common understanding across the organization."

Molly Vander Velde
Data Engineer, Widen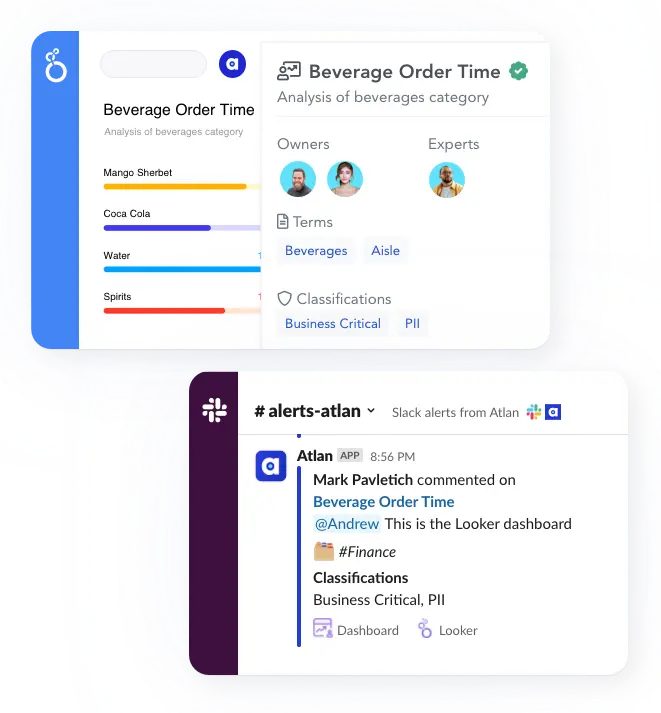 Drive action on your data with embedded collaboration
---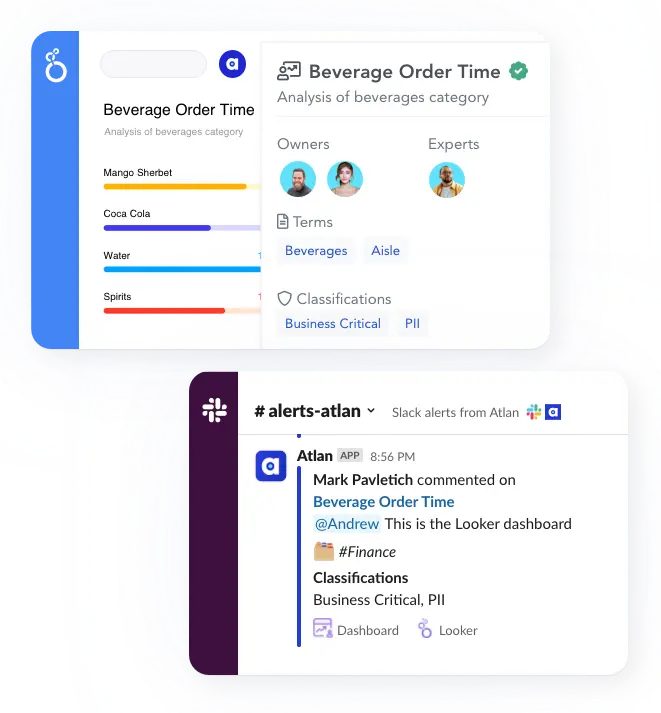 Data Catalog 3.0: Learn more about modern
metadata for the modern data stack →
❤️
dbt & Airflow

? So do we!
Atlan builds deep connections with your favorite tools
We built the company we wanted to work with…
Set up in minutes,
not months
Self-service
documentation →
Open API
architecture →
"It would take six or seven people and up to two years to build what Atlan gave us out of the box.We needed a solution on day zero, not in a year or two."
Akash Deep Verma
---
Director of Data Engineering,
Delhivery
Build vs Buy: Delhivery's Learnings from Implementing a Data Catalog →
Resources & Blogs
Helping
modern data teams


do more,

together.