360° context

for your diverse data team
"With Atlan, you can complement between business users and analytical engineers, so engineers also learn how the business is using data."
Harel Shein
Head of Data Engineering,
Collaborate seamlessly


with end-to-end context

Atlan pulls in metrics from dbt and maps column-level lineage across your modern data stack, so your data team can work better together.
End-to-end, column-level lineage from source to BI
Enable data consumers and producers to self-serve
Enforce documentation standards in dbt
Semantic Layer on Atlan
dbt metrics as

first-class citizens

in Atlan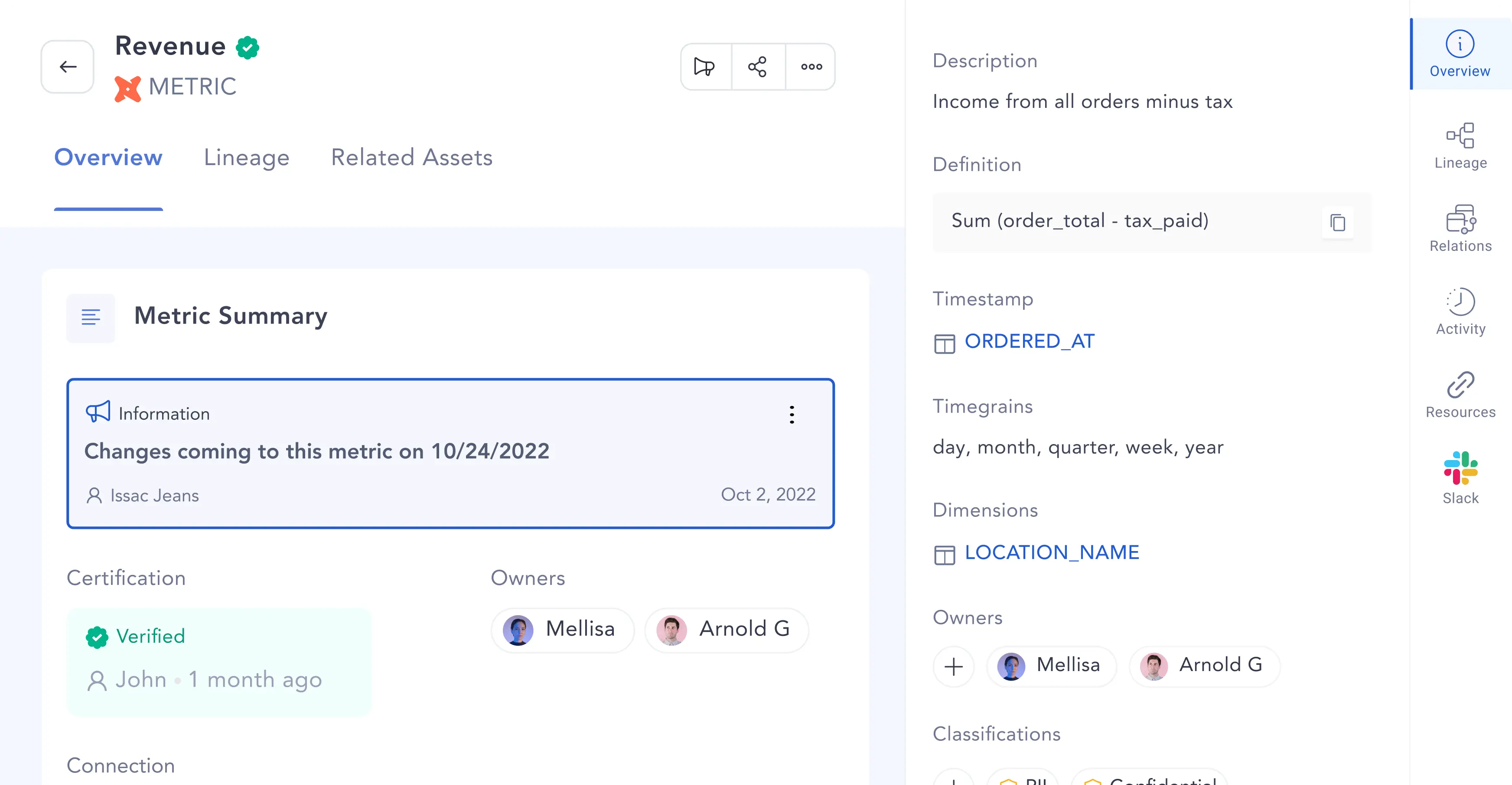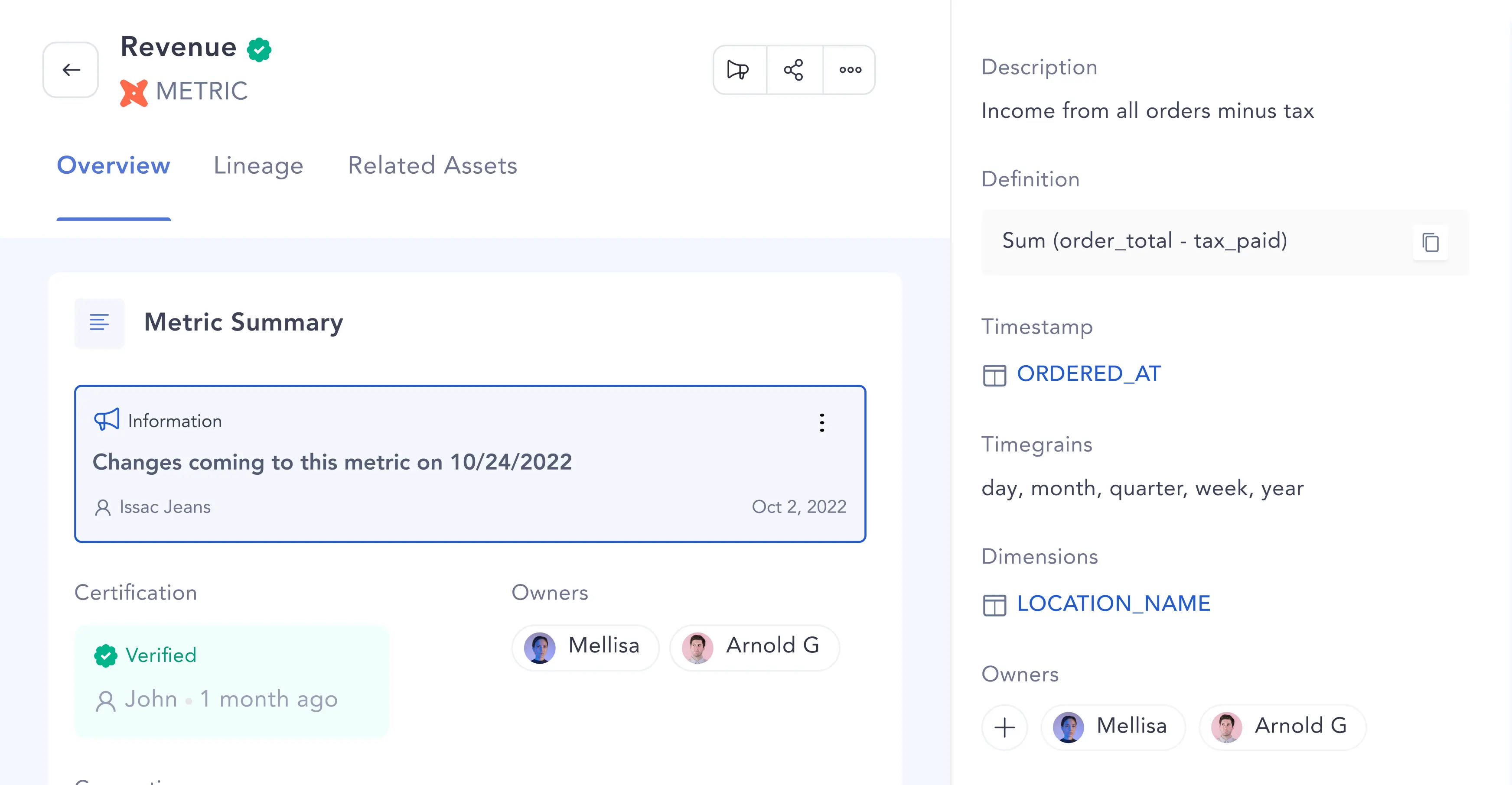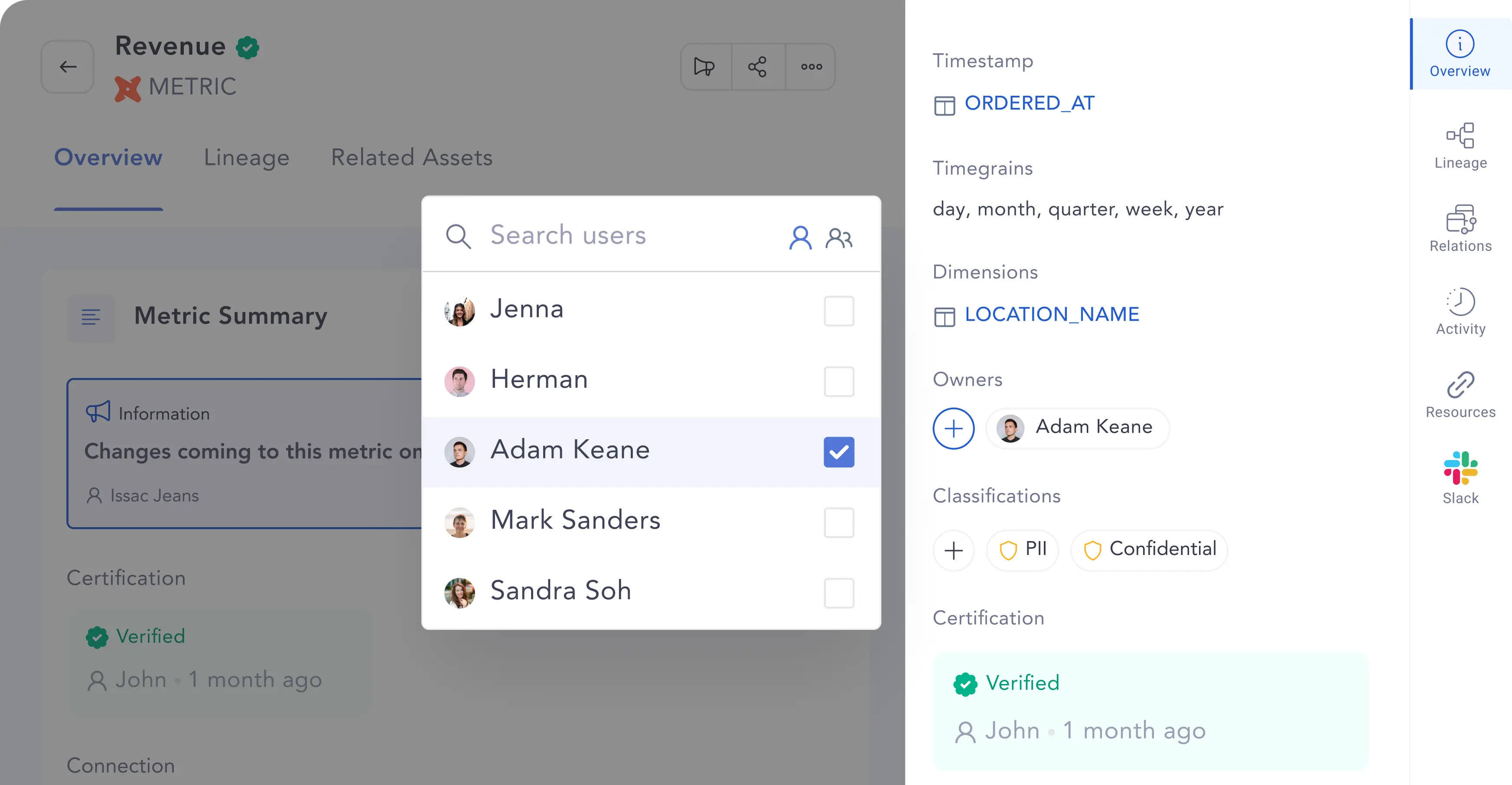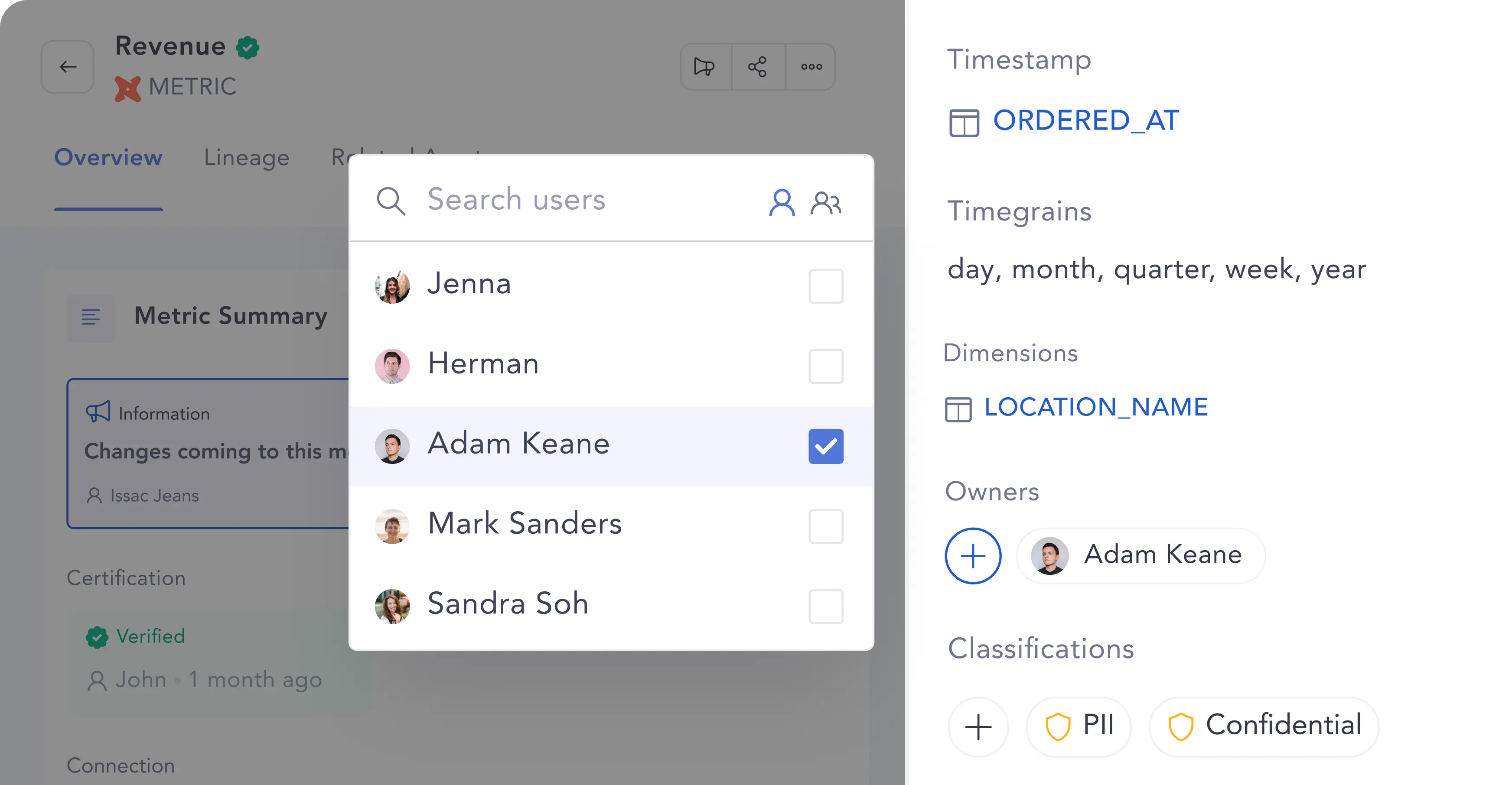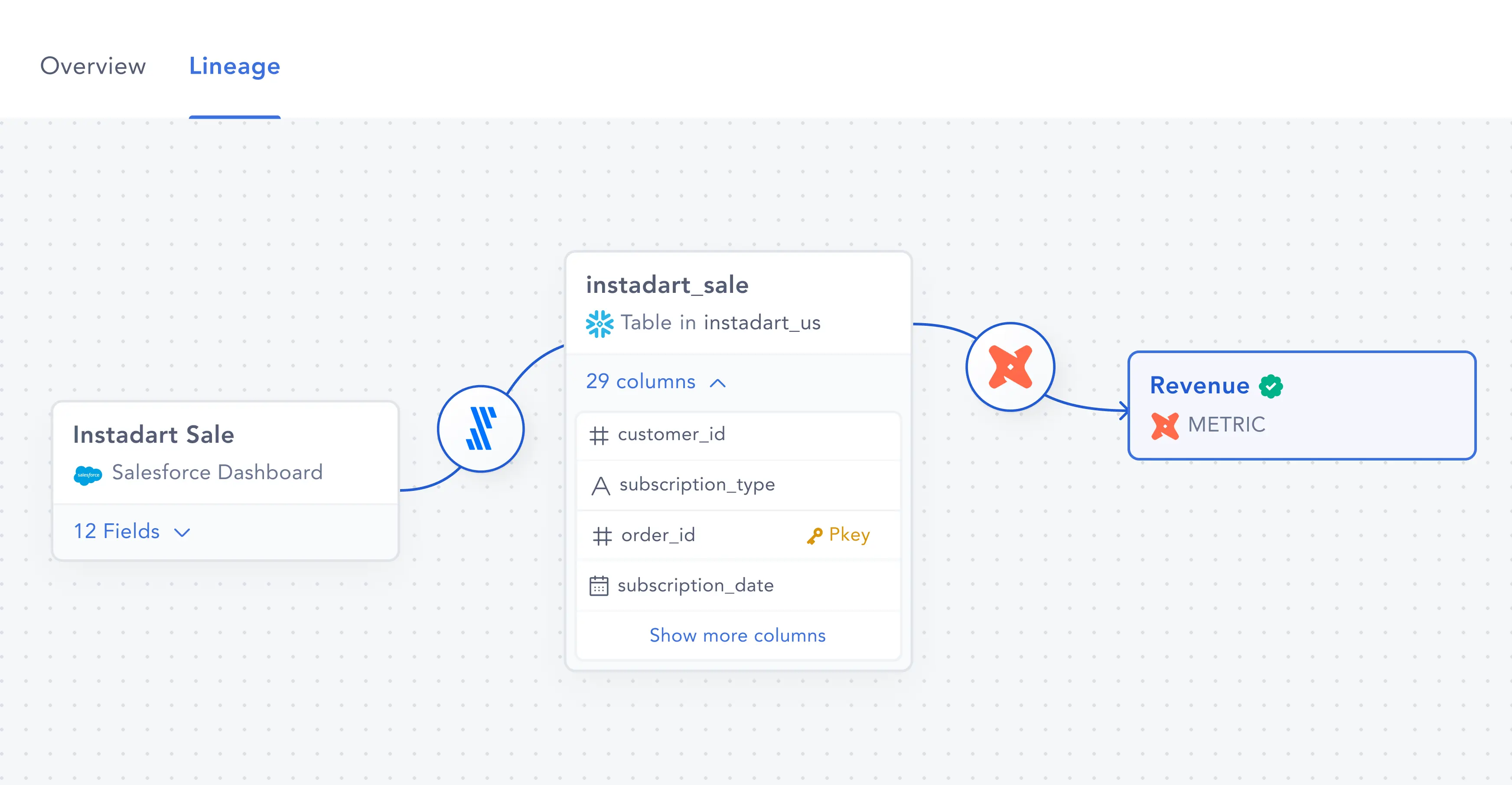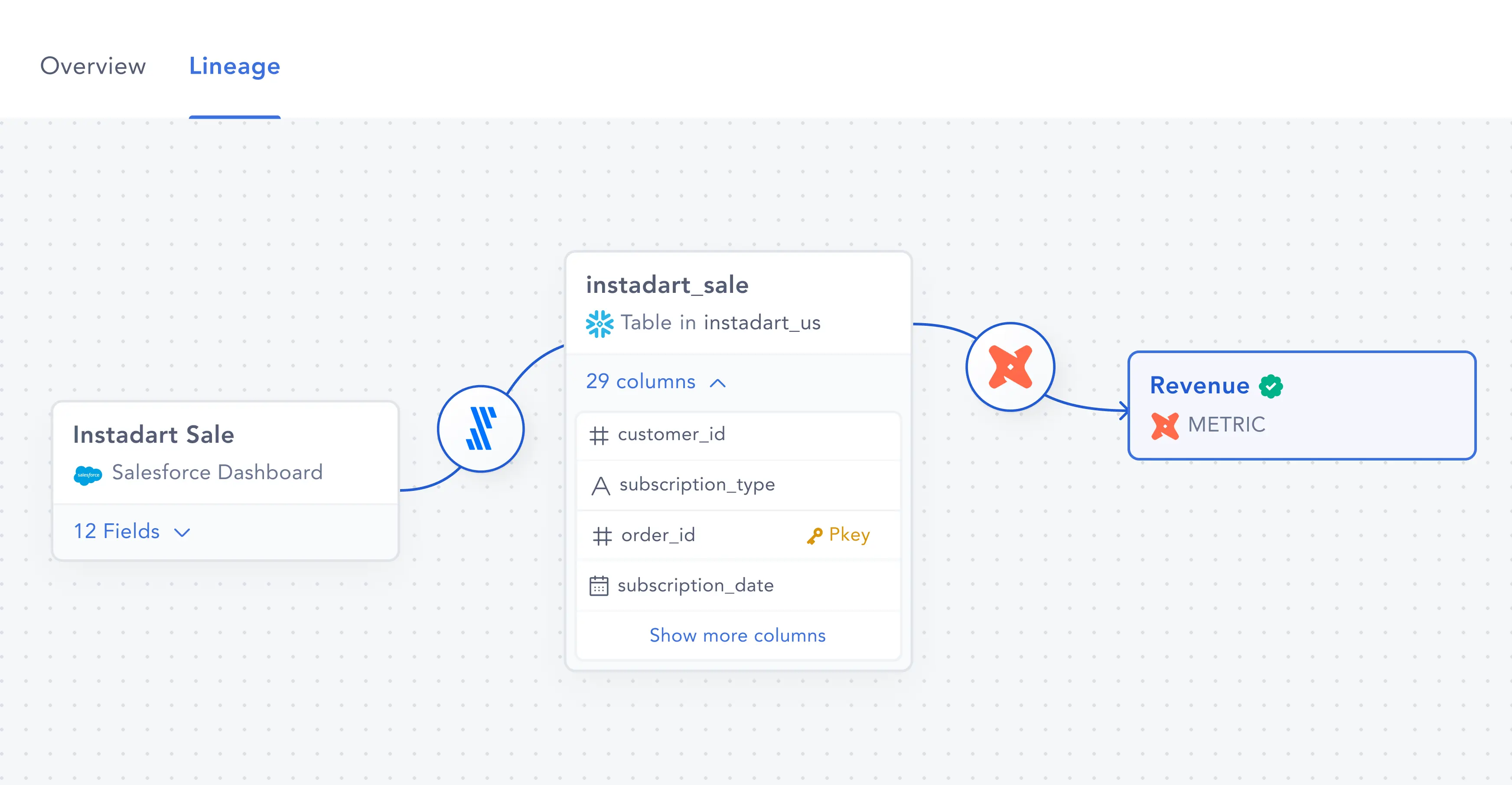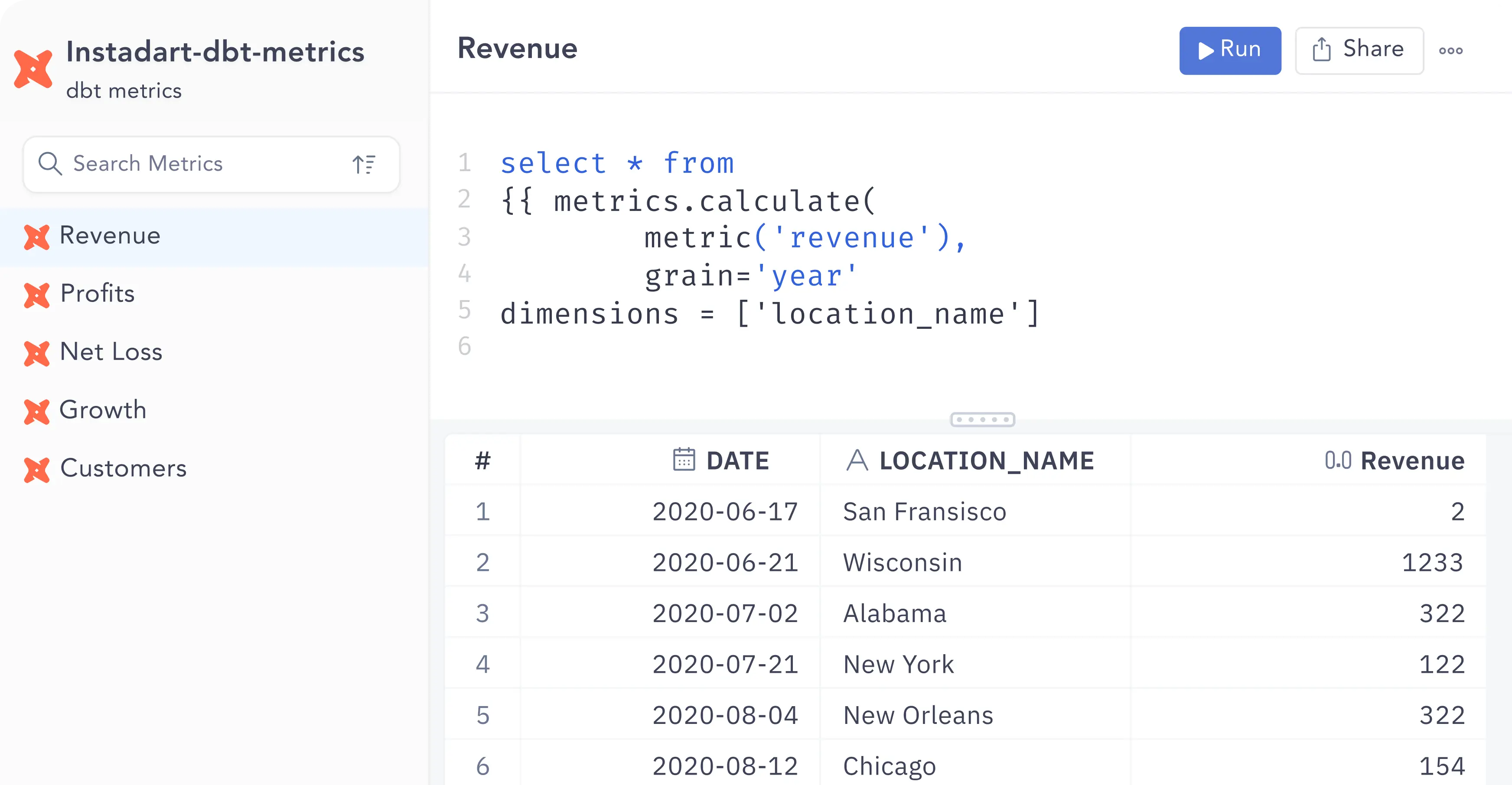 Atlan Activate Webinar
Activate Your




Modern

Meta(Data)

Stack
Learn how leaders of the modern data stack are betting on metadata to drive the future of data collaboration.

WITH LEADING COMPANIES IN THE MODERN DATA STACK
"The dbt Semantic Layer gives customers a central source of truth for their business-critical metrics, and the ability to query them from tools like Atlan."
Margaret Francis
Chief Product Officer
Column-Level Lineage
Go beyond tables and warehouses with end-to-end,
column-level lineage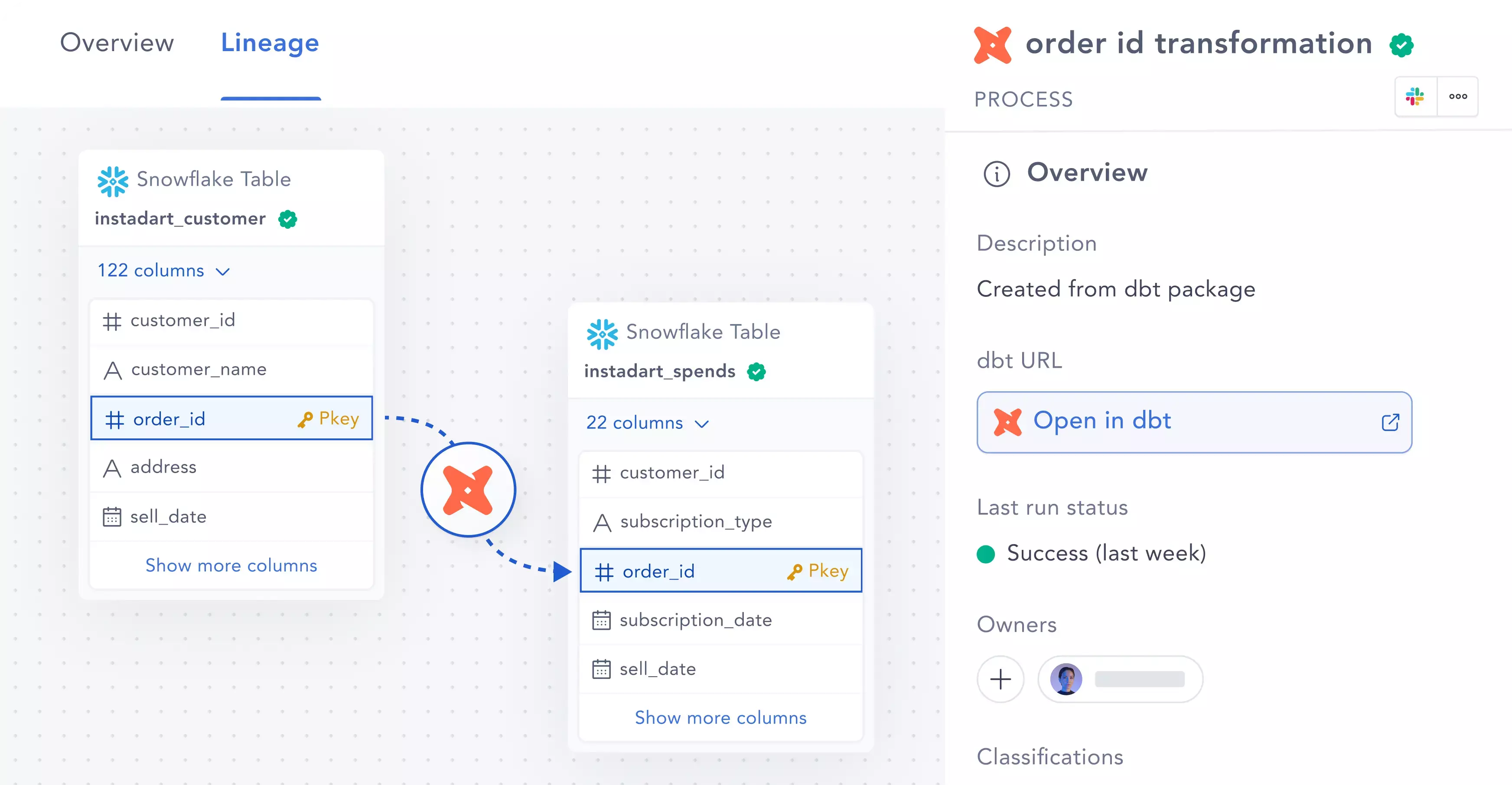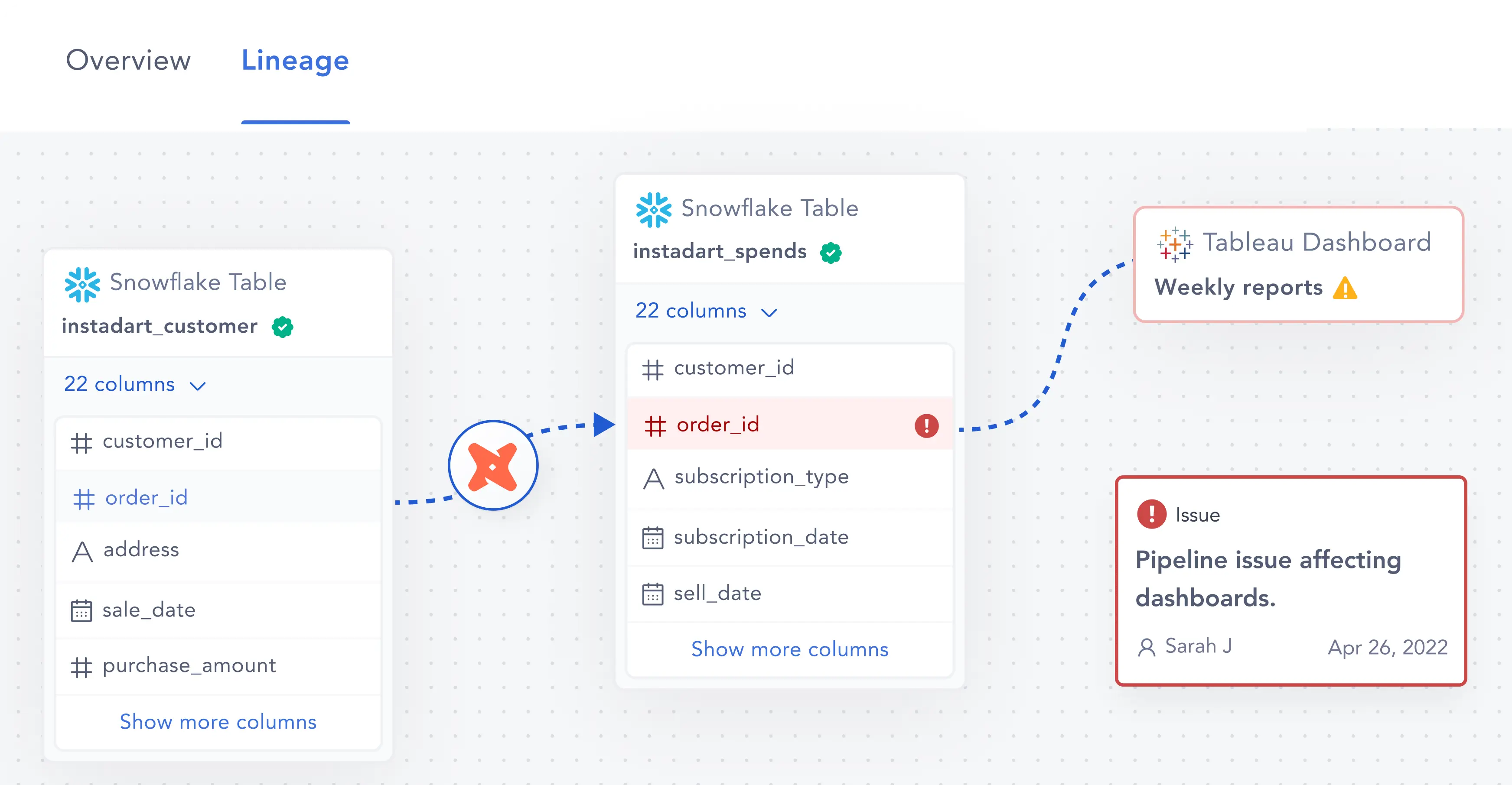 Join leading data teams enabling
self-service with Atlan and dbt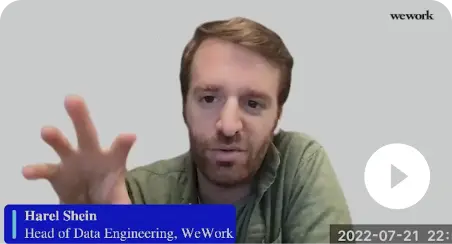 How WeWork uses dbt + Atlan to create a self-serve data platform for 1,500 data users.
STACK
Analytics engineers,

meet your business.
Atlan syncs everyday dbt users with diverse data personas, from analysts to admins, so data teams can work better with shared context.
"Through this

partnership between dbt Labs, Atlan

, and other industry leaders, organizations will be able to benefit from unprecedented consistency and precision in their key metrics."
Documentation
Enrich dbt documentation with
business context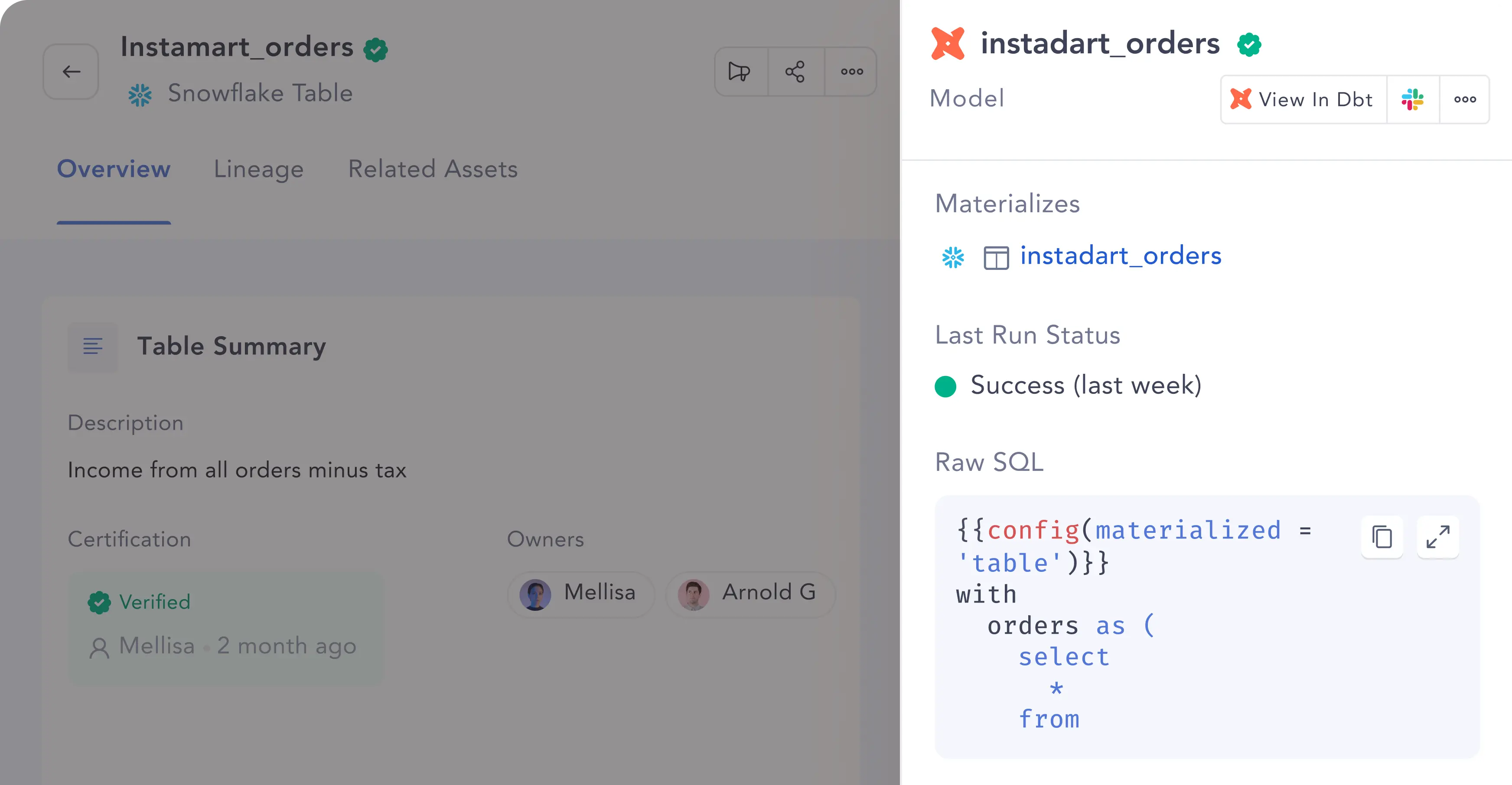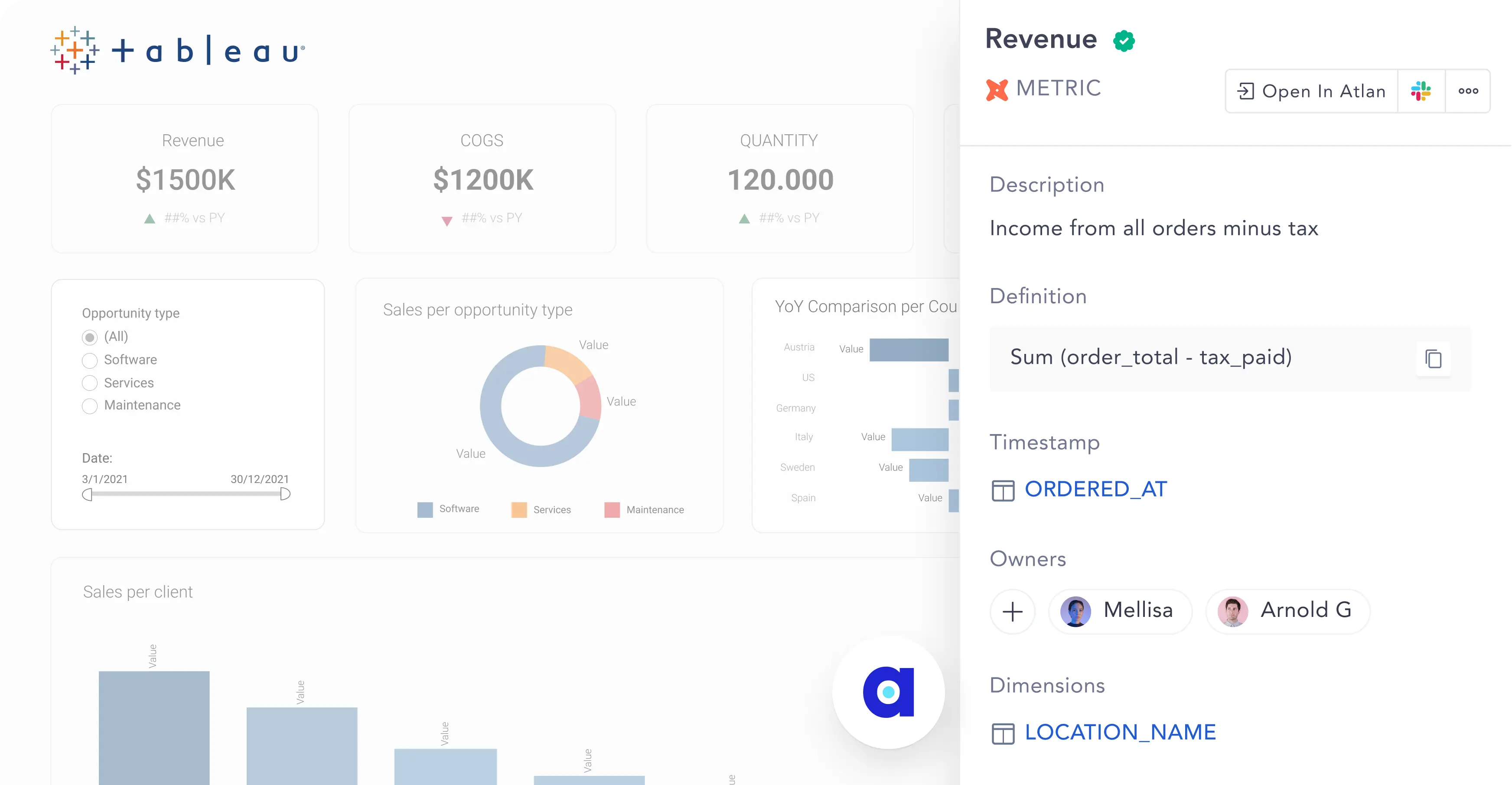 Build

documentation standards

right from dbt
Atlan's deep integration with dbt lets you create repeatable, metadata properties — like table owners and verified tags — in your dbt models.

It's your way of sharing knowledge across your organization, by standardizing documentation for engineers.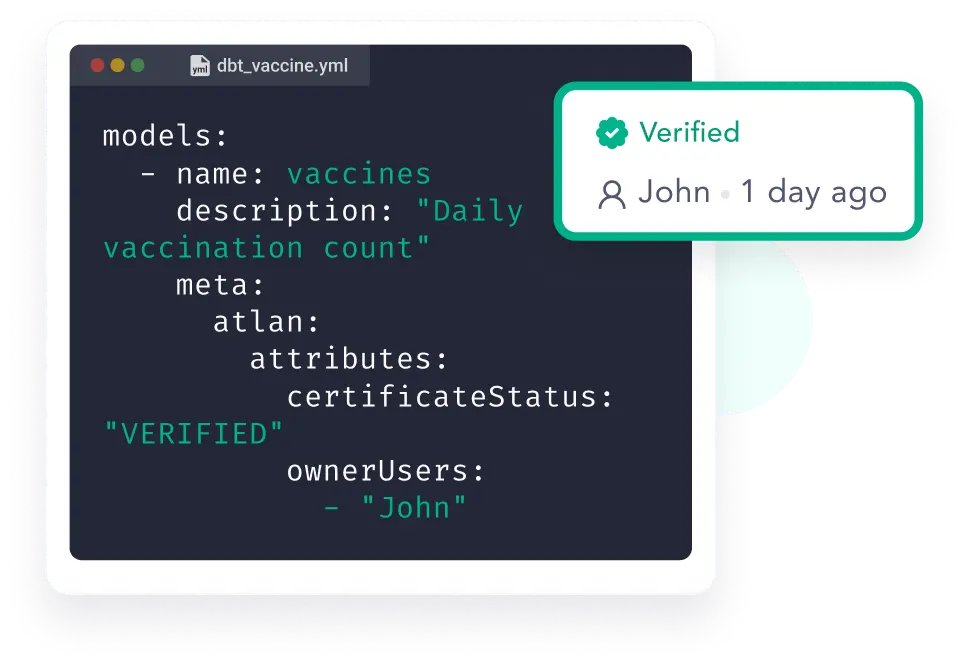 dbt + Atlan

Activate your Metadata
See Product Tour
Book a Demo