Atlan is the first data catalog to be validated as a
Snowflake Ready Technology Partner
"If we have new engineers coming in, this makes it easy for them to be able to understand our environment and to do searches in there. That's a wonderful plus."
Robert Chang
Head of Data & Analytics
Classifications & Automation
Stay on top of security with programmable bots & customizable controls that take care of all your sensitive data on Snowflake.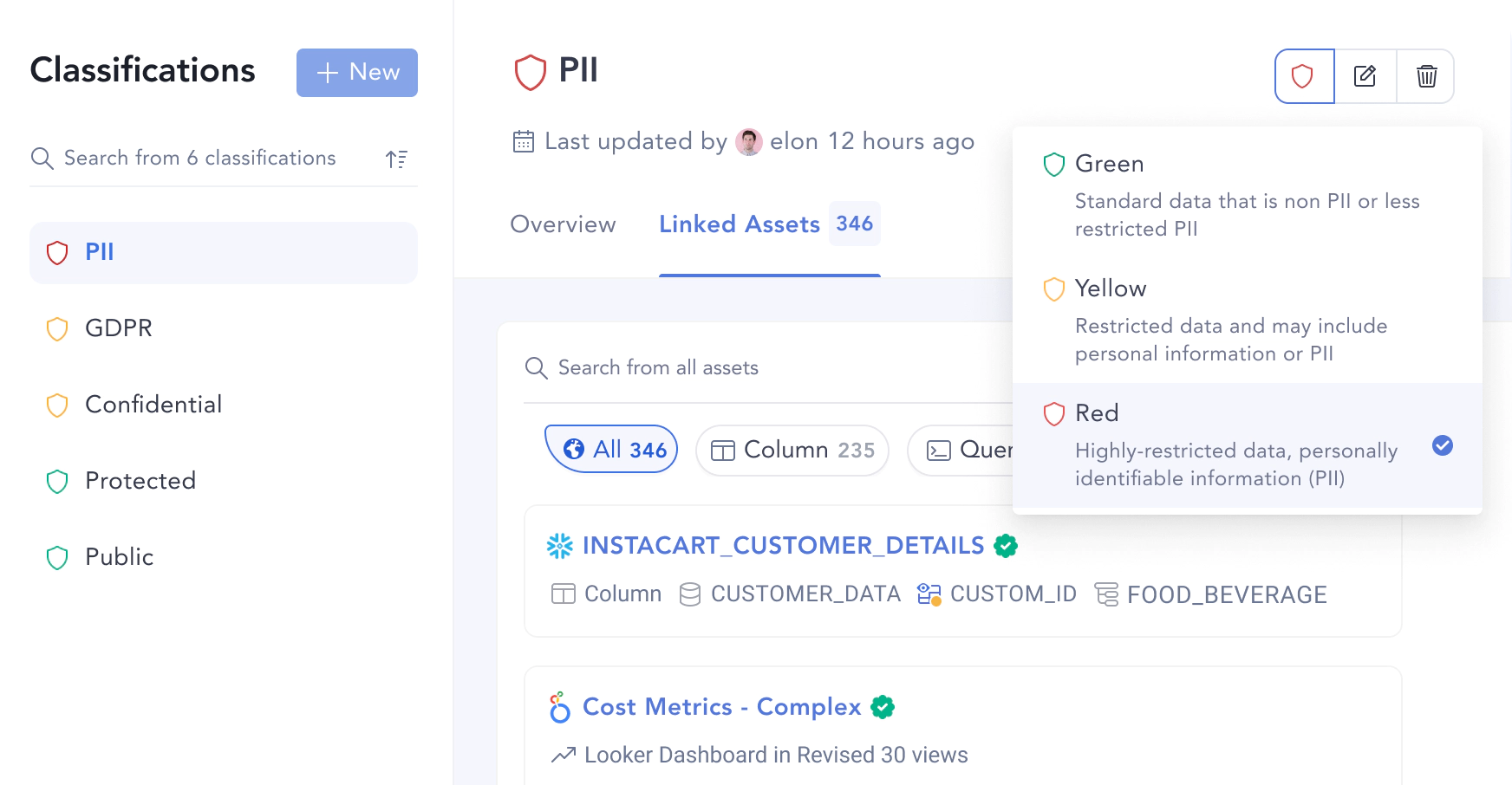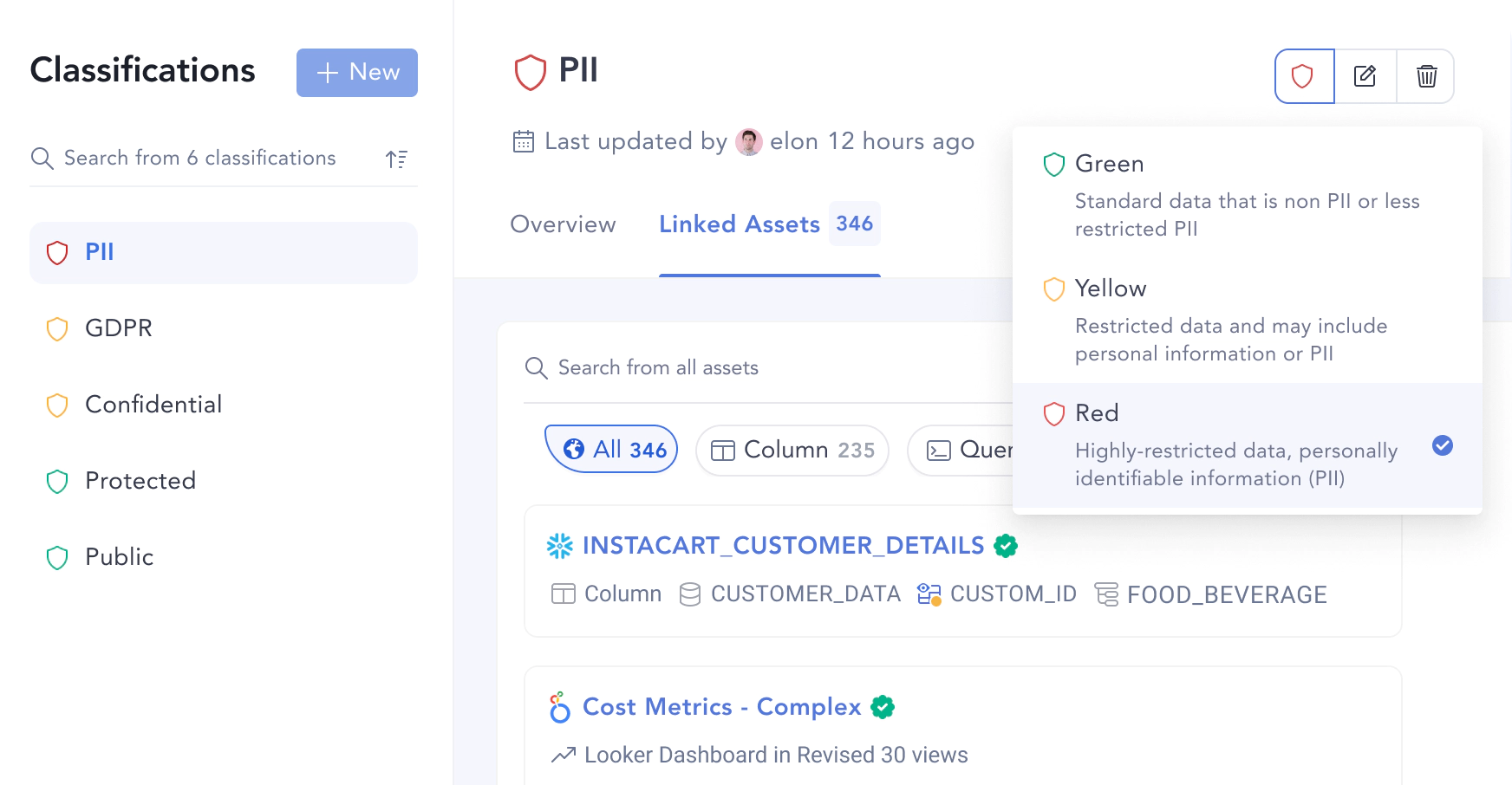 Compliance-Based Access Policies
A scalable way

to secure your
data on Snowflake
Attach policies to custom classifications, like PII and GDPR
Whenever an asset is tagged as PII, your access policies are automatically applied. No more nights spent worrying if your data is in the wrong hands.
Create and scale granular metadata and data policies
Depending on the classification, select who can view and edit metadata, and who should be able to query and preview sensitive data.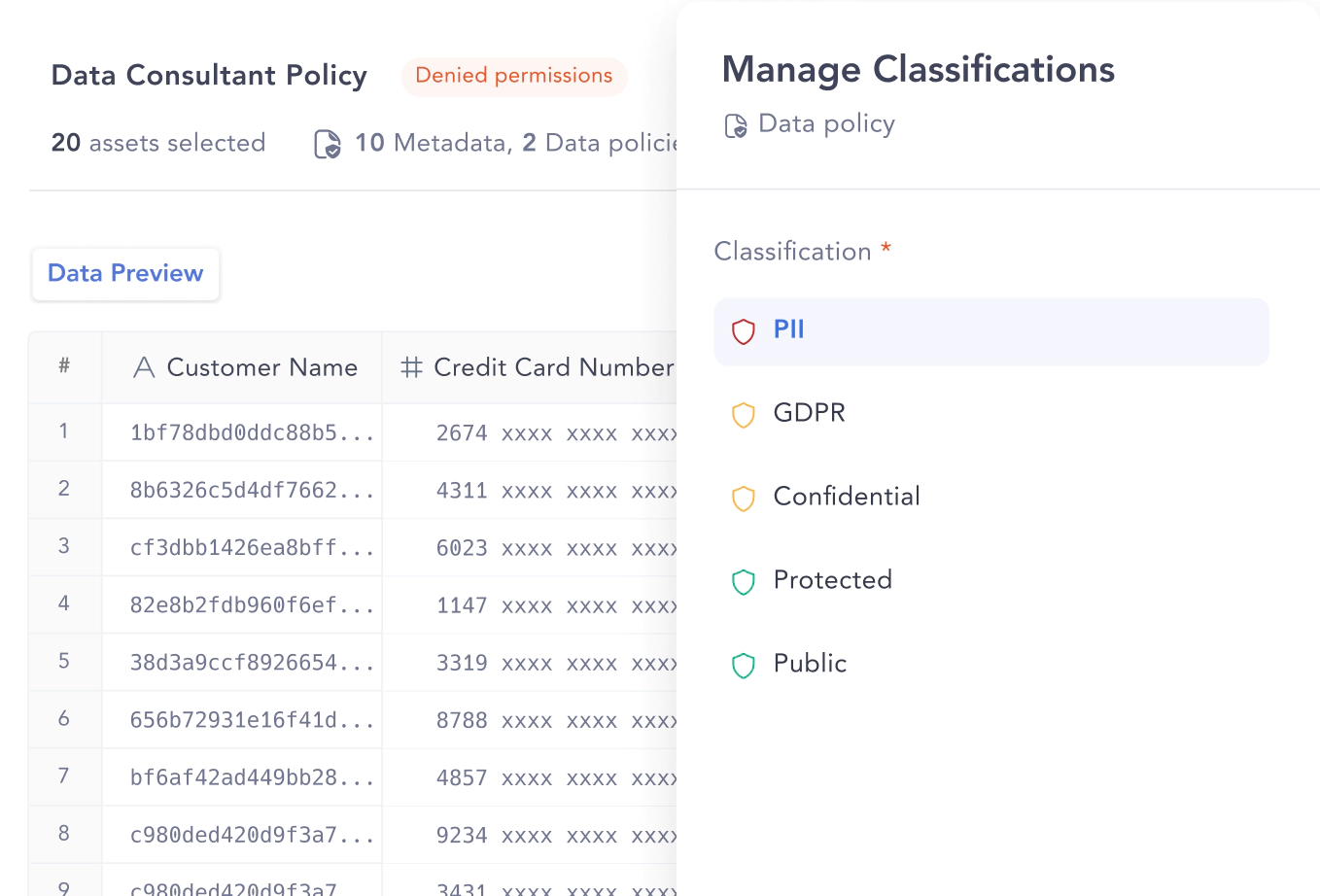 Domain-Based Access Policies
Personalized to your
projects and processes
With Purposes, you can define policies and curate your Snowflake assets by business domains and project context. Reduce your time-to-value by providing the right data, in the right context.
Curate and serve your marketing data
Create a Purpose for "Market Segmentation" that will curate your Segment, Google Analytics, and Hubspot data, and automatically allow access to your Marketing team on Atlan.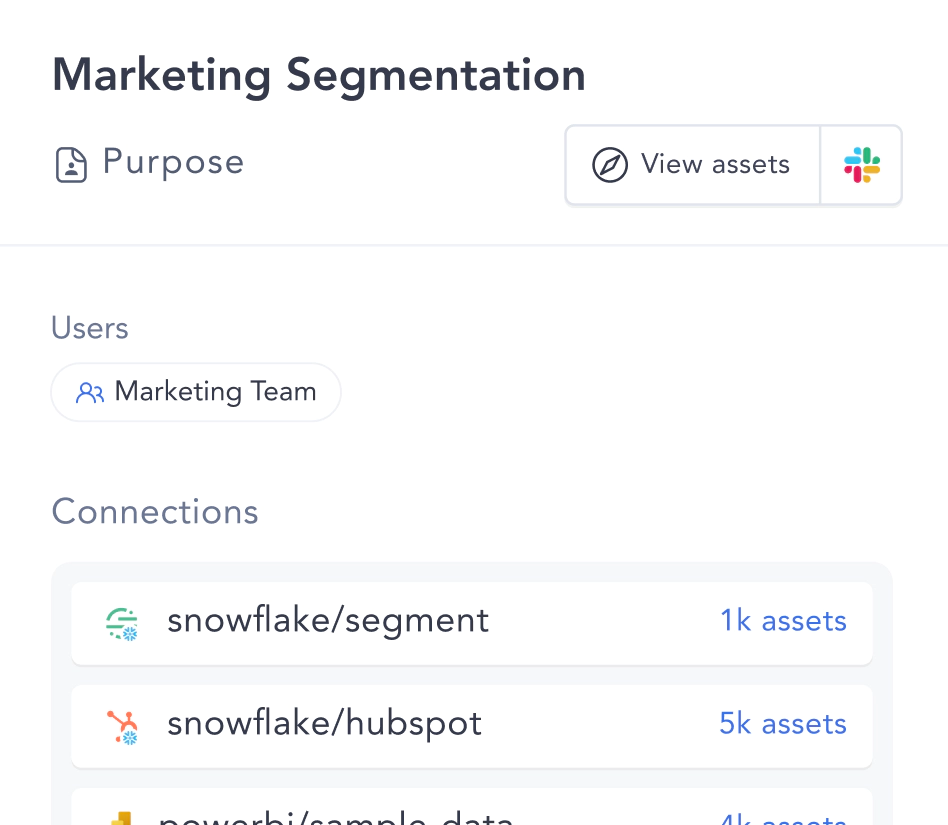 Organize and maintain your Public Financial KPIs
Create a Purpose for "Public Financial Reporting" that will curate all your publicly reported assets, and automatically allow access to your Finance team on Atlan.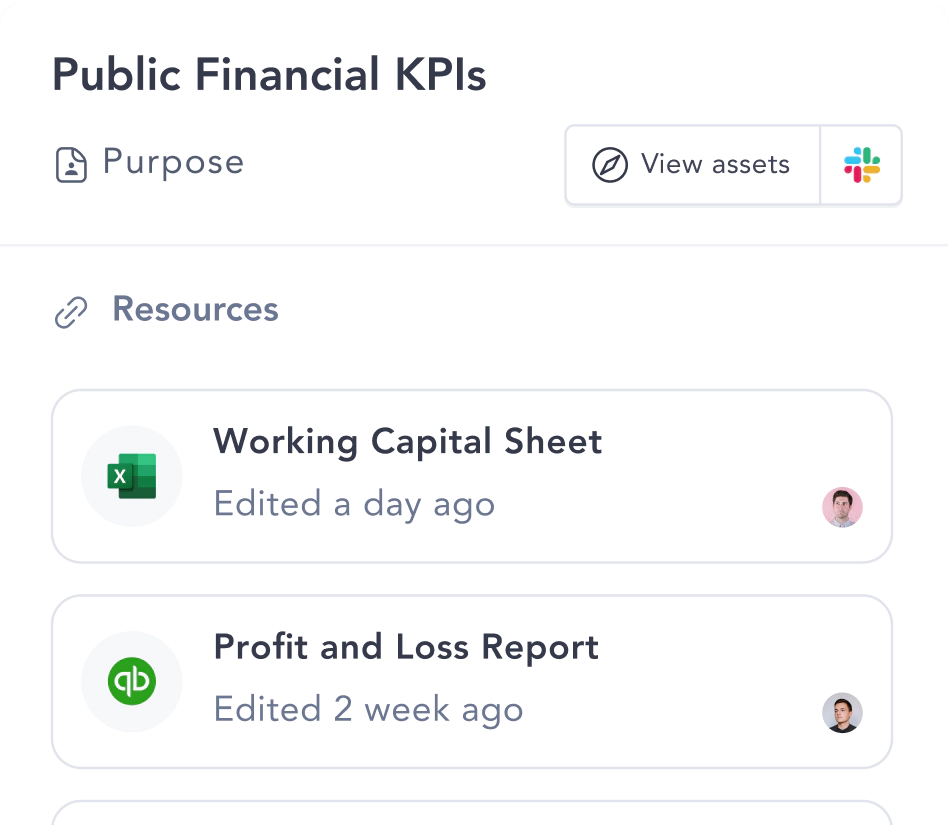 Protect and mask your PII data
Create a Purpose for "PII Classification" that will protect your sensitive information and grant access to only those who need it.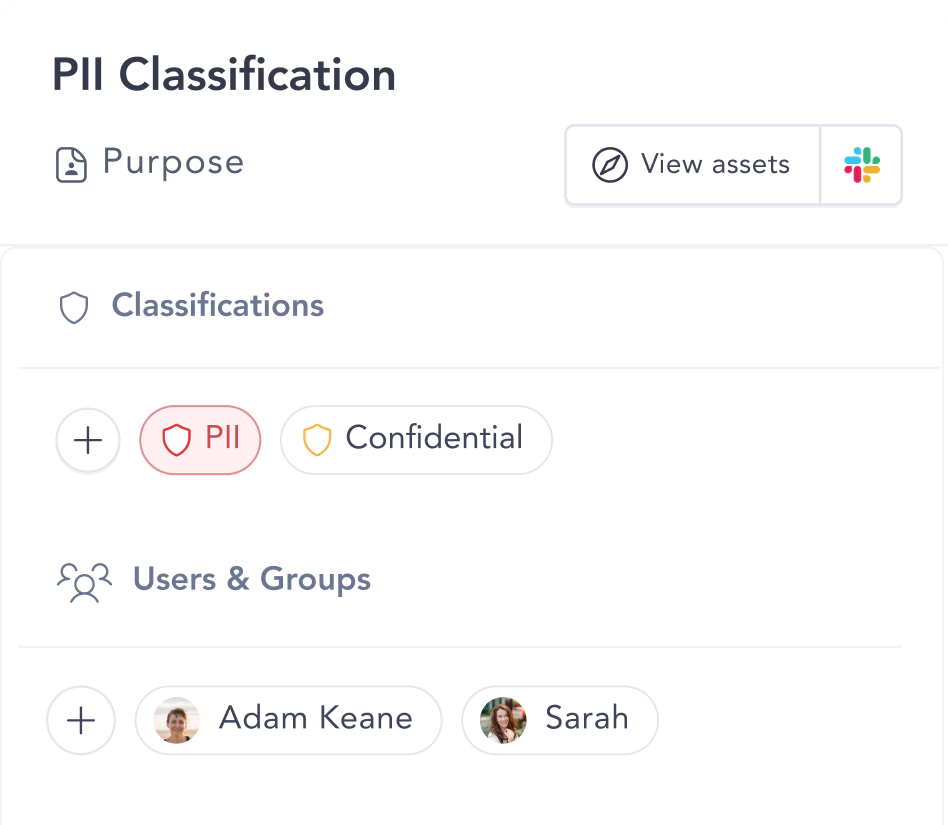 Persona-Based Access Policies
Manage granular policies with

personalized user roles
Analyst, engineer, or consultant – every persona needs access to different assets and different permissions. In Atlan, you can set up Personas that mirror the roles in your data team, and automatically apply personalized, granular policies.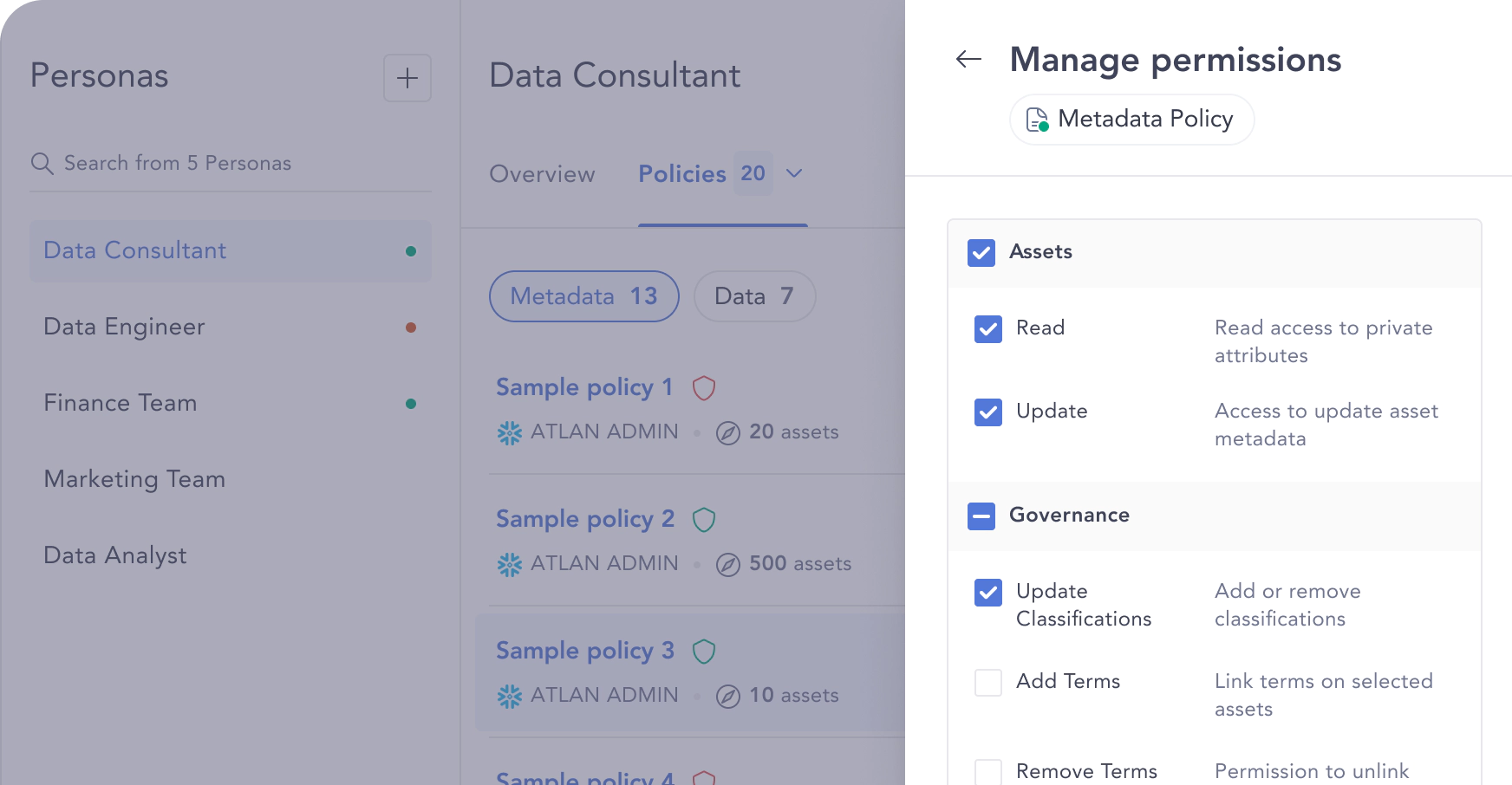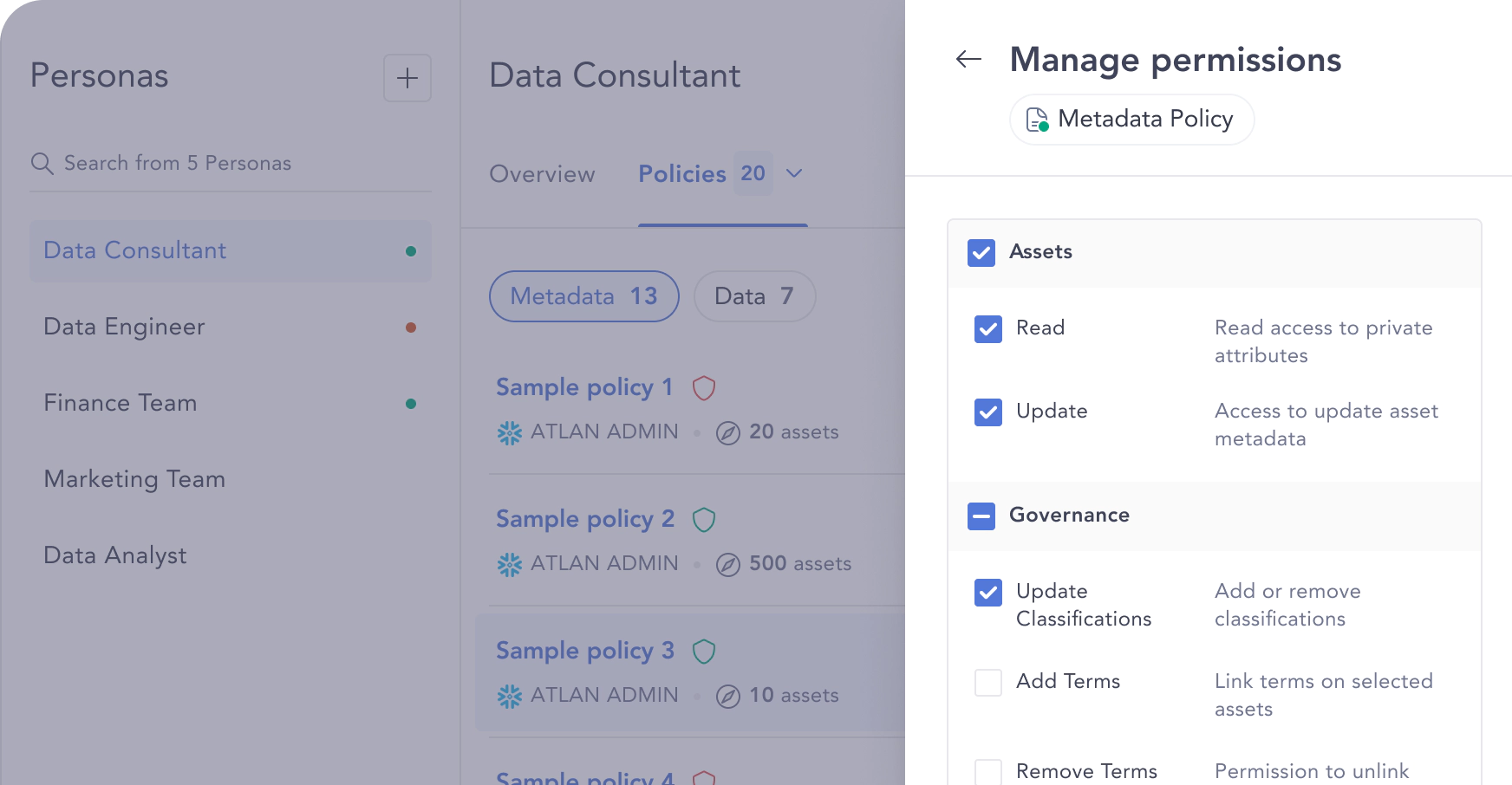 A modern data catalog for
Modern Data Teams
"We chose Atlan because it integrates with our modern analytics stack such as Snowflake and Tableau... It was very easy to set up — we had all our data sources flowing in within the first day!"
Danielle Boeglin,
VP of Data & Analytics
STACK
"Atlan is our way of solving problems without having to ask three of your teammates a navigation question, a data lineage question, or an ownership question."
Holly Hallman,
Director of Enterprise Analytics
STACK


"The clearest outcome [After Atlan] is that everyone is finally talking about the same numbers, which is helping us rebuild trust in our data. If someone says that our growth is 5%, it's 5%."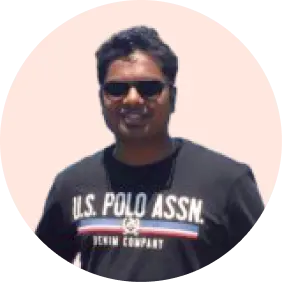 Prudhvi Vasa,
Analytics Leader
STACK
Atlan + Snowflake
are better together
---
"Atlan's open API-based approach, pay as you go model & delightful user experience aligns well with Snowflake's own ethos, and what customers are demanding from their tools."

Tarik Dwiek
Head of Global Technology Partnerships, Snowflake