RESOURCES
Dear Chief Data Officer,

Here are 12 resources you need to win with data in 2020 💪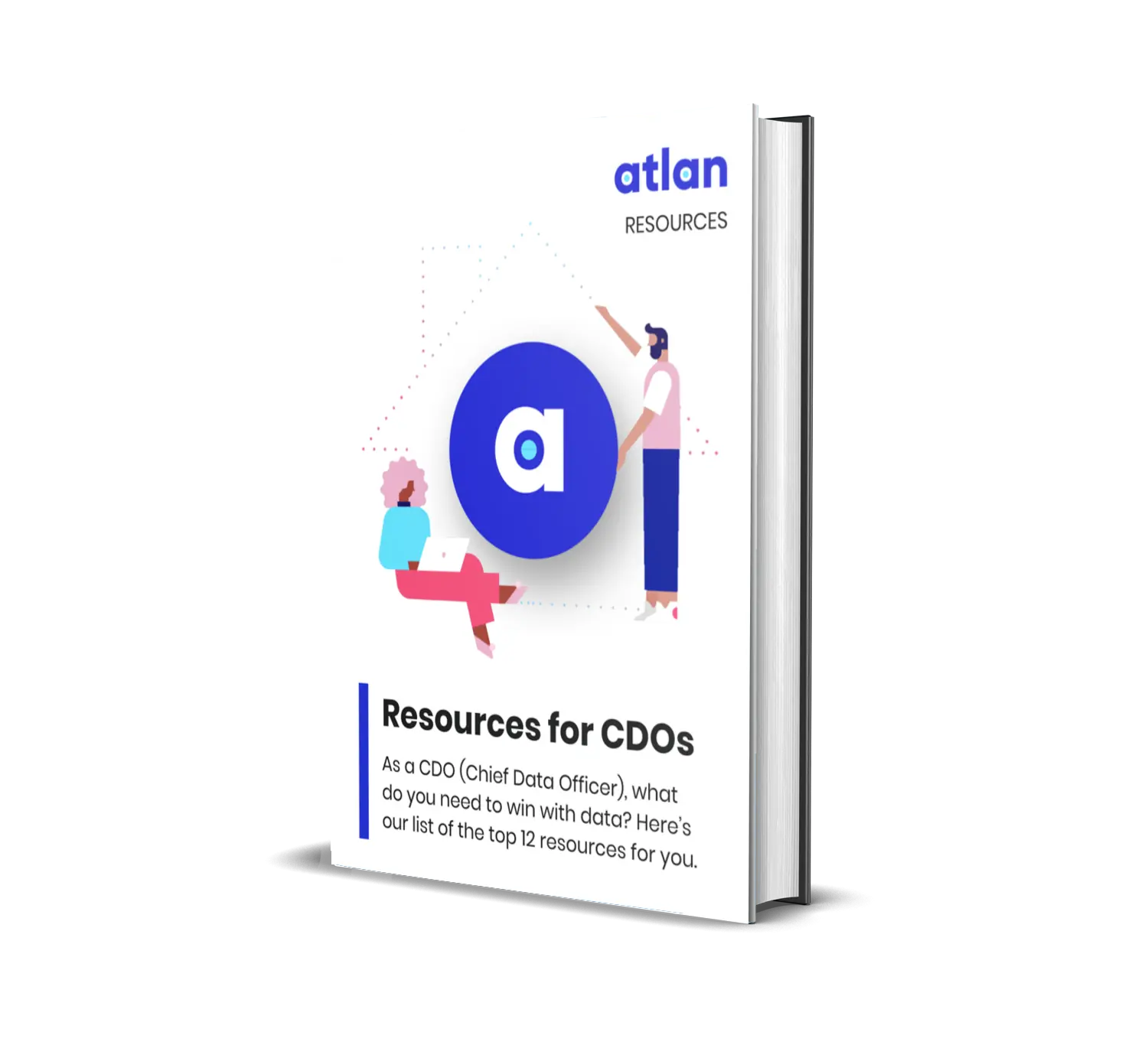 12 resources for CDOs: What to expect...
The role of the Chief Data Officer (CDO) has been getting increasingly popular with the rise of big data and analytics. According to a 2019 survey, the number of CDOs in Fortune 1000 companies shot up from 12% in 2012 to 67.9% in 2018.

And organizations all over the world are paying attention.
"Today's data and analytics leaders are becoming impactful change agents who are spearheading data-driven transformation. It's not difficult to see how, by 2021, the office of the CDO will be a mission-critical function comparable to IT, business operations, HR and finance in 75% of large enterprises."
Valerie Logan
Research Director
Looks like exciting times are ahead for CDOs! However, as the popular saying goes, with great power comes great responsibility. As your responsibilities go up, you need that extra something to give you an edge, help you stay ahead of the data game.
We hear you. That's why we've put together this exclusive list of the best resources from all over the world for chief data officers. Now you're all set to be the legendary change agent leading the data-driven transformation of your organization. 🙌
Download The Resource