Automated Data Lineage for BigQuery
Fully automated end-to-end Data Lineage for each data asset in BigQuery.
Auto-Constructed Data Lineage
Atlan automatically parses through your SQL query logs in your data warehouses and BI tools to create a visual view of data lineage. Ensure that every table or column that is derived from a column tagged as sensitive inherits the same classification and security controls via propagation.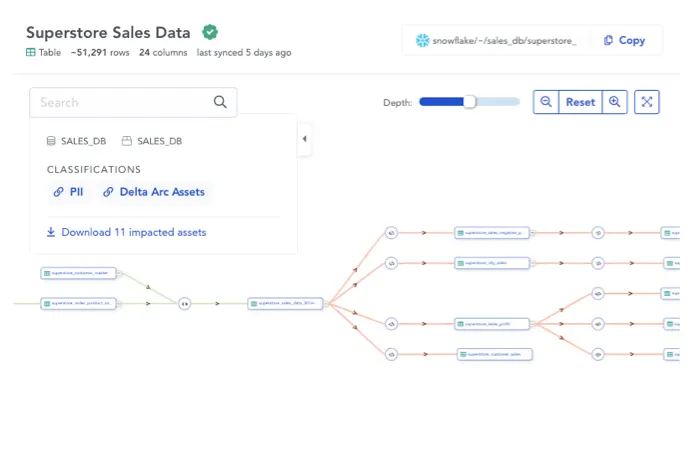 With Atlan, we were able to discover and manage 2,500+ data assets from diverse data sources (i.e., the tables from Snowflake & Postgres, and BI dashboards from Sisense) with over 46,000 columns
Manish Kumar
Head of Data Management & Engineering
Funding Societies | Modalku Group
Data governance at SEA's largest digital P2P lending platform
Read Full Story
For Data Scientists & Analysts
Save Time in Exploration & Discovery.
Atlan's contextual metadata, documentation, & profiling save 95% of the time that you spend on discovery and exploration.
For Data Engineers
Surface Data Issues via Lineage.
Atlan's automatic lineage and impact analysis mean you can catch data issues before they catch you.
For Business Users
One Search Window for All Data & Dashboards.
Make data available for non-tech users with an accessible & interconnected view of all your organization's data & assets.
For IT & Stewards
Granular Access Control and Governance.
Atlan makes access control & governance a breeze with automated PII classification, granular access control & usage tracking.
Not Just BigQuery, Atlan Integrates
Seamlessly With Your Entire Data Stack.
Partners & Recognition
Cloud-First Technology Partnerships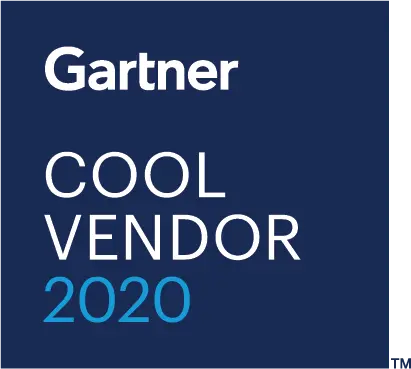 Recognized as a Gartner Cool Vendor
Built on the Best of Open Source
Delivered for agility
Quick Deployment
Deploys on your VPC or as a managed service.
Open API Architecture
Integrate data quality–based rules and SLAs into ETL tools, pipelines, and BI dashboards.
Auto-Crawling of Metadata
Ping your data source directly to leverage existing metadata.
Auto-Classification of PII
Dynamically create classifications like PII and GDPR to protect sensitive data.
Built for Non-Tech Users
We spend an inordinate amount of time making Atlan naturally intuitive for all users.
Monitoring and Alerts
Configure alerts and notifications via Slack, Microsoft Teams, or email.
Approval Workflows
Create approval workflows to crowdsource metadata, request access to datasets, and more.
Downstream Integrations
Out-of-the-box integrations with popular BI tools like Tableau, PowerBI, and Sisense.
Quick Data Snapshots
See previews of your data sets, linked assets, associated classifications, and glossaries.
All this—fully virtualized on BigQuery
Get started today
No heavy costs upfront.
Pay as you go.
Our customers report up to 60x speed to insight, 70% greater business engagement, and ROI realization within 2 weeks.
No hefty upfront licensing fees
Subscription-based pricing
Enterprise-grade security
The only catalog that

Activates your Metadata
See Product Tour
Book a Demo