Sync Atlan with your data stack




in minutes.
Connect all your sources in three steps and monitor them through activity logs and automated Slack alerts.
Learn more
Book a Demo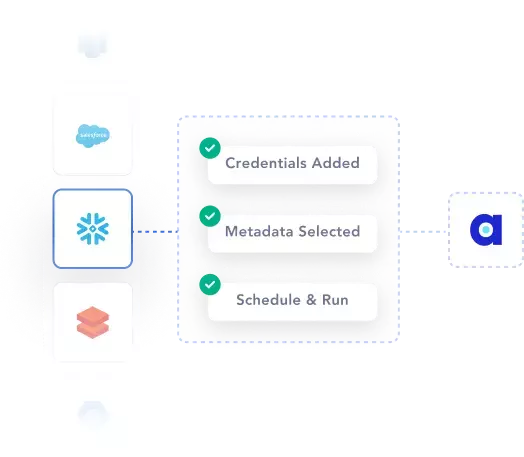 "We did an initial installation, and it was so easy. And then, we started looking into actual data within Atlan and I was like, 'Oh my God, that's it? All my data is already there?!'"
Larisa Gorokhova
Senior Director of Business Intelligence
STACK
DIY Setup
Get started in 3 steps,
without any code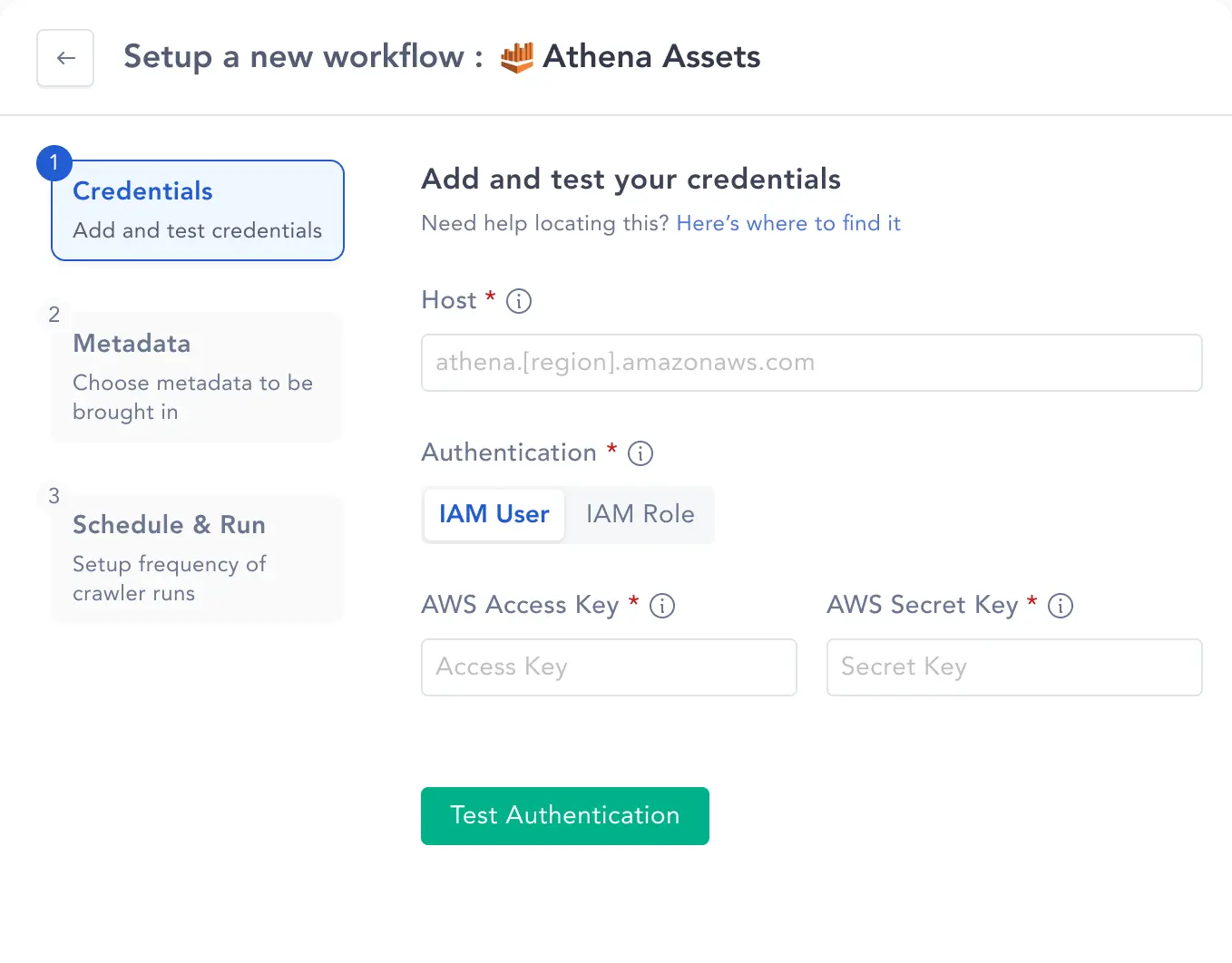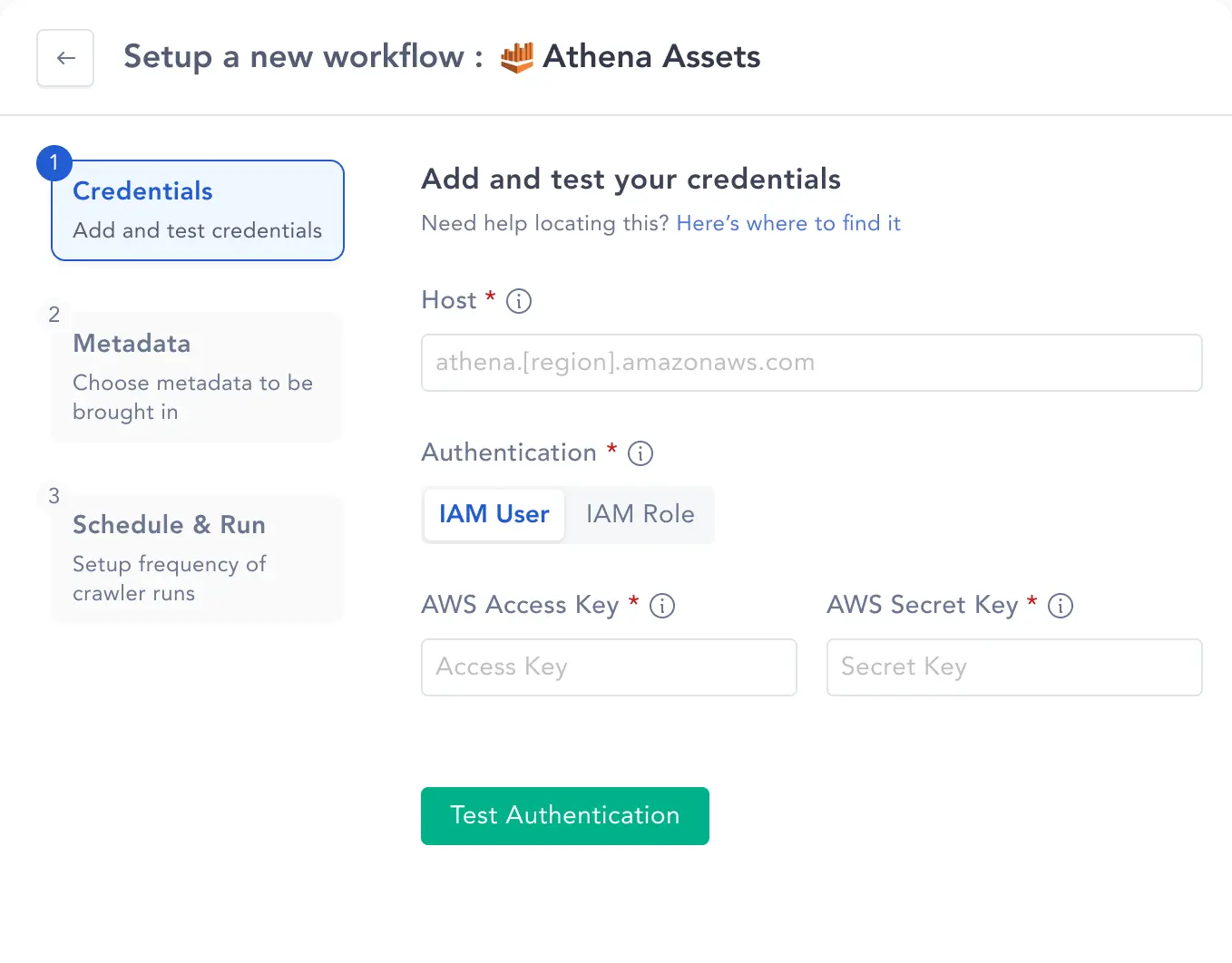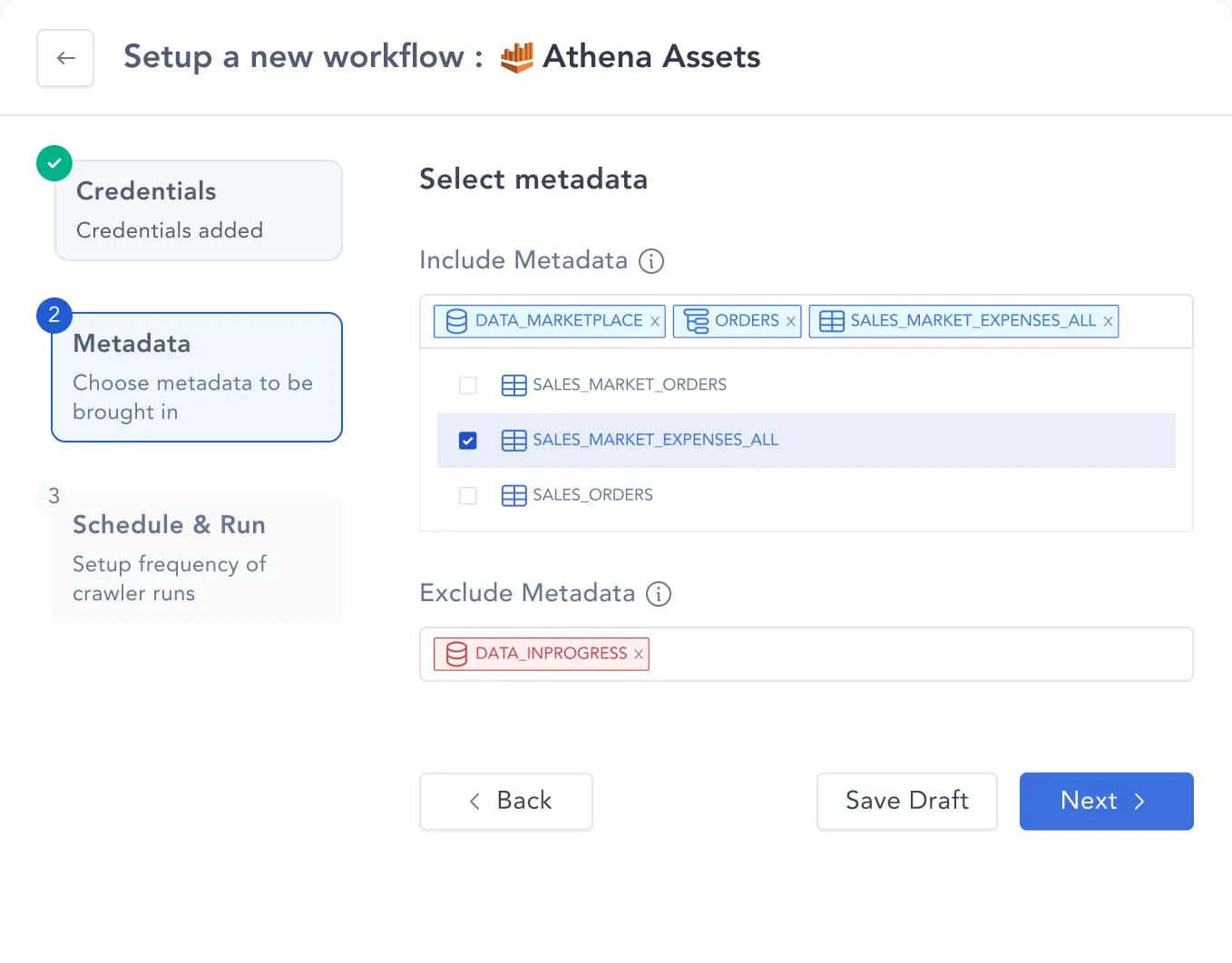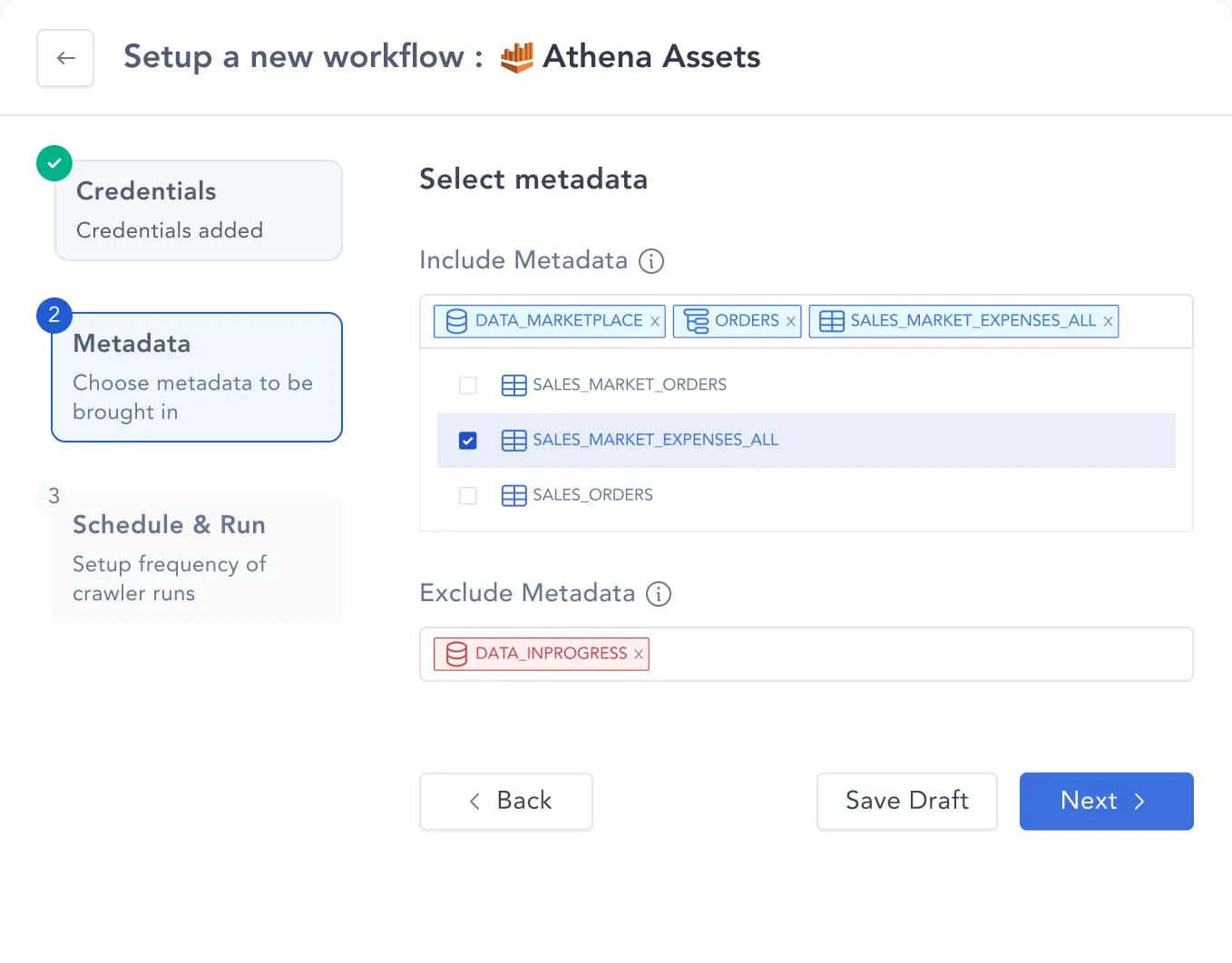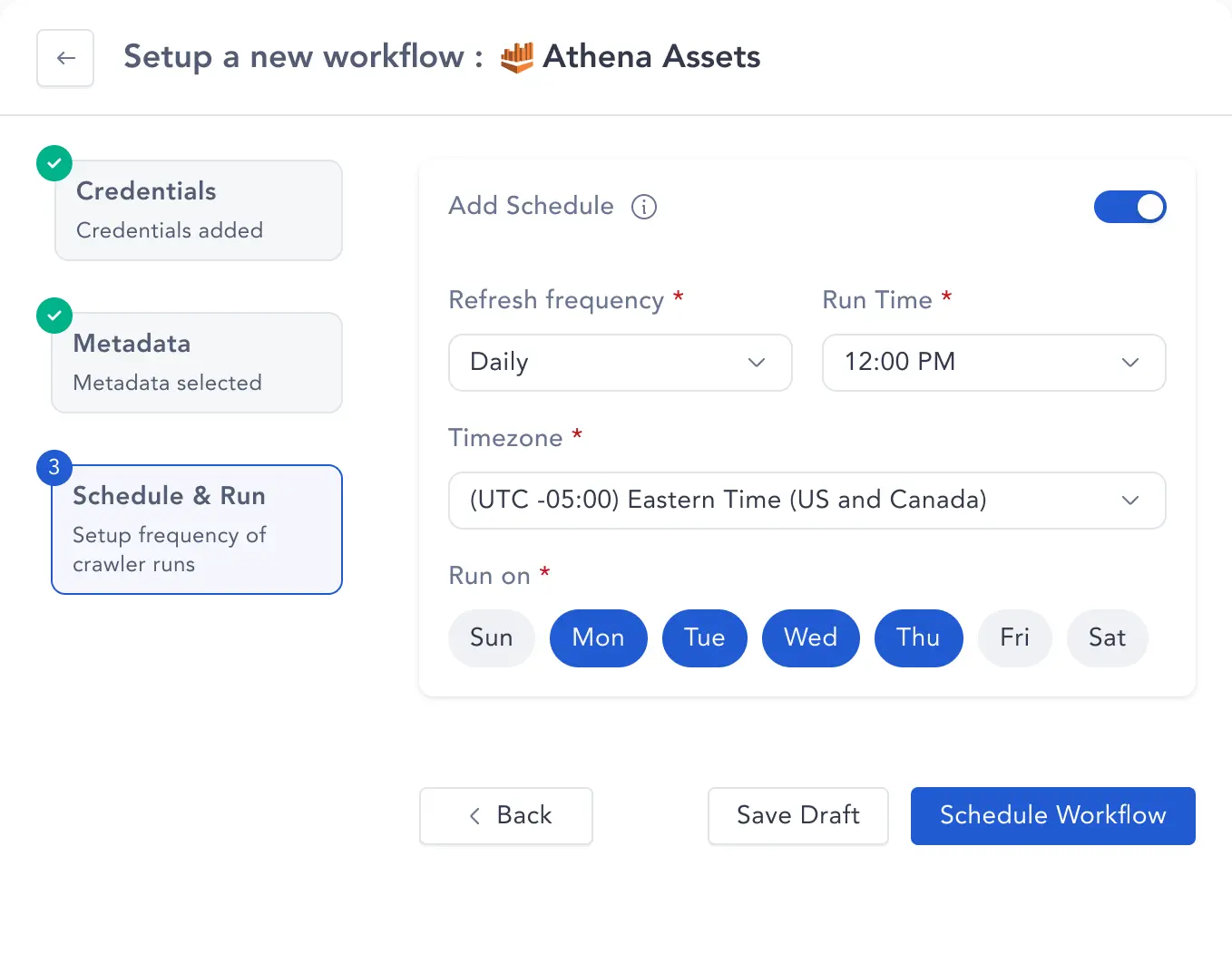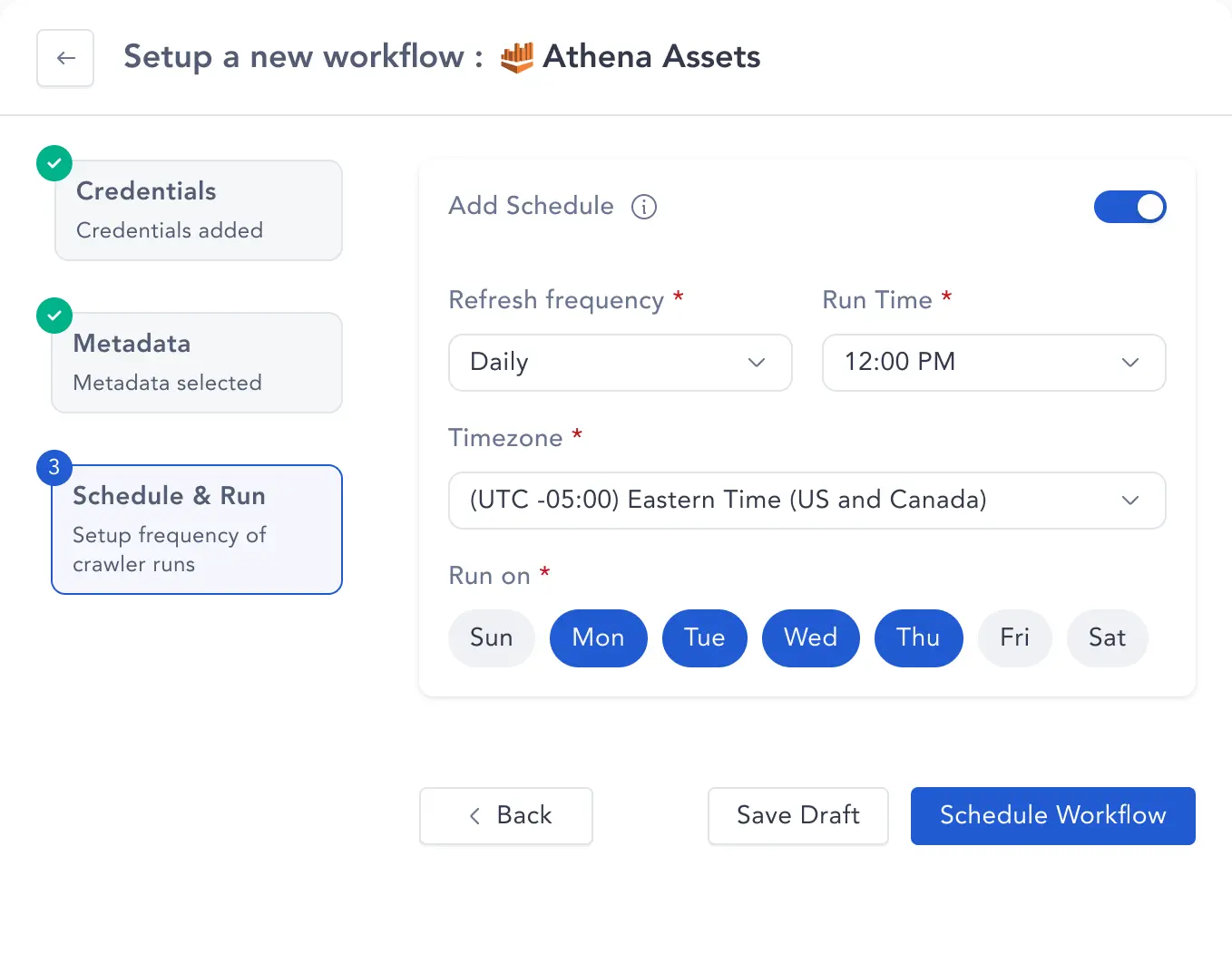 Workflow Center
A powerful, visual interface to

manage your connections
Metadata pipelines are just as complicated as data pipelines, and data engineers spend hours maintaining them every week. That's where DIY comes in.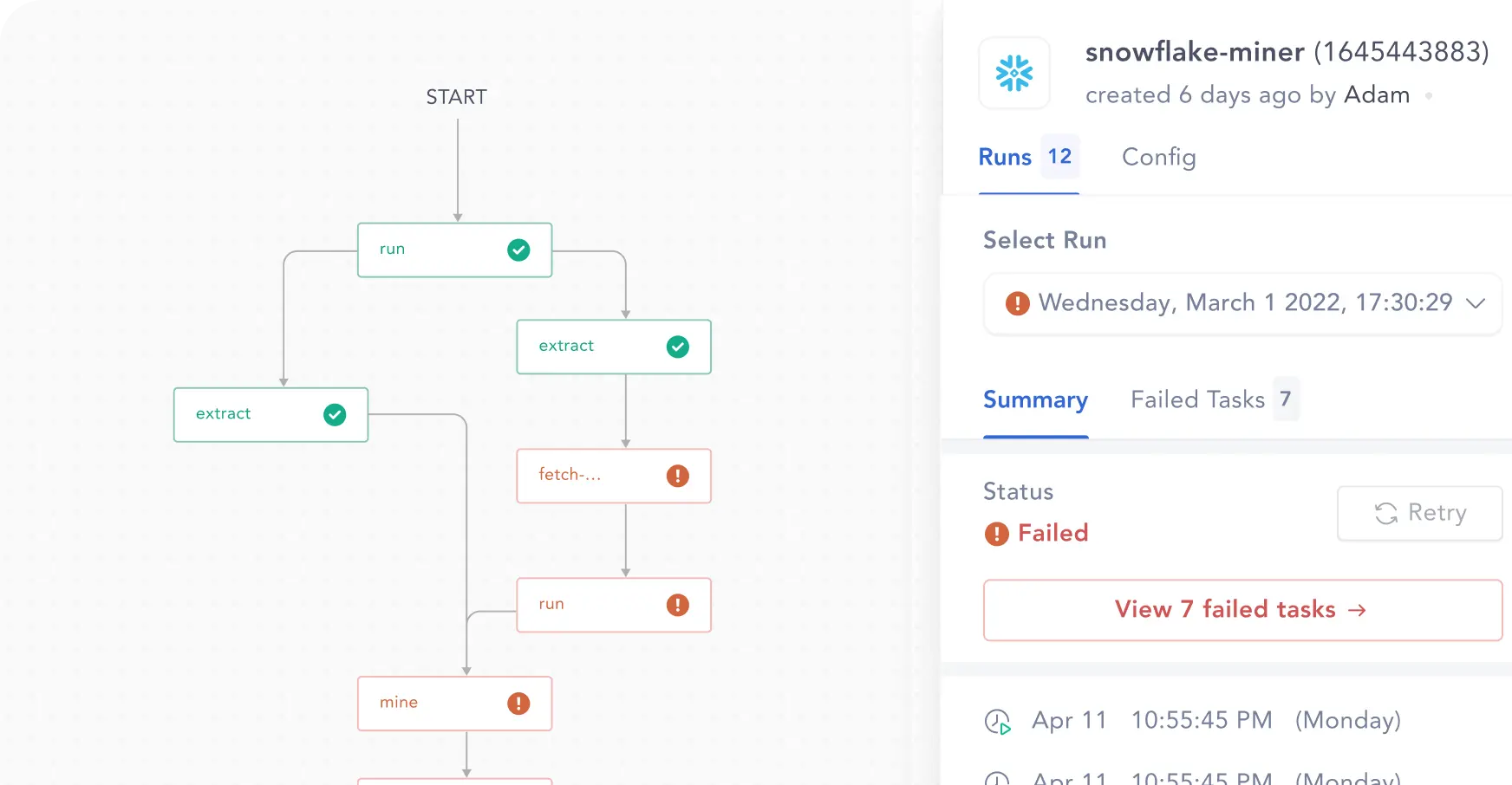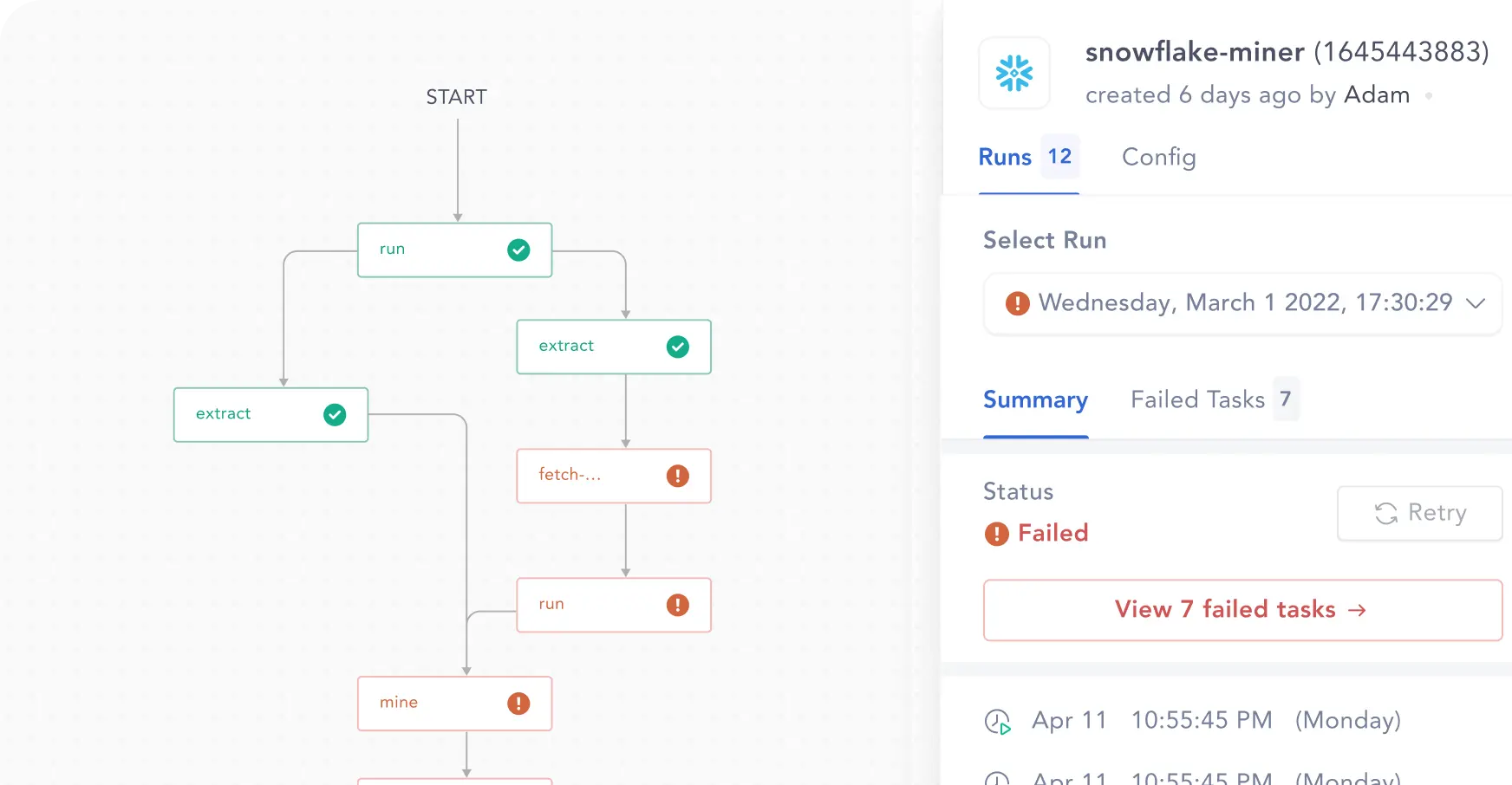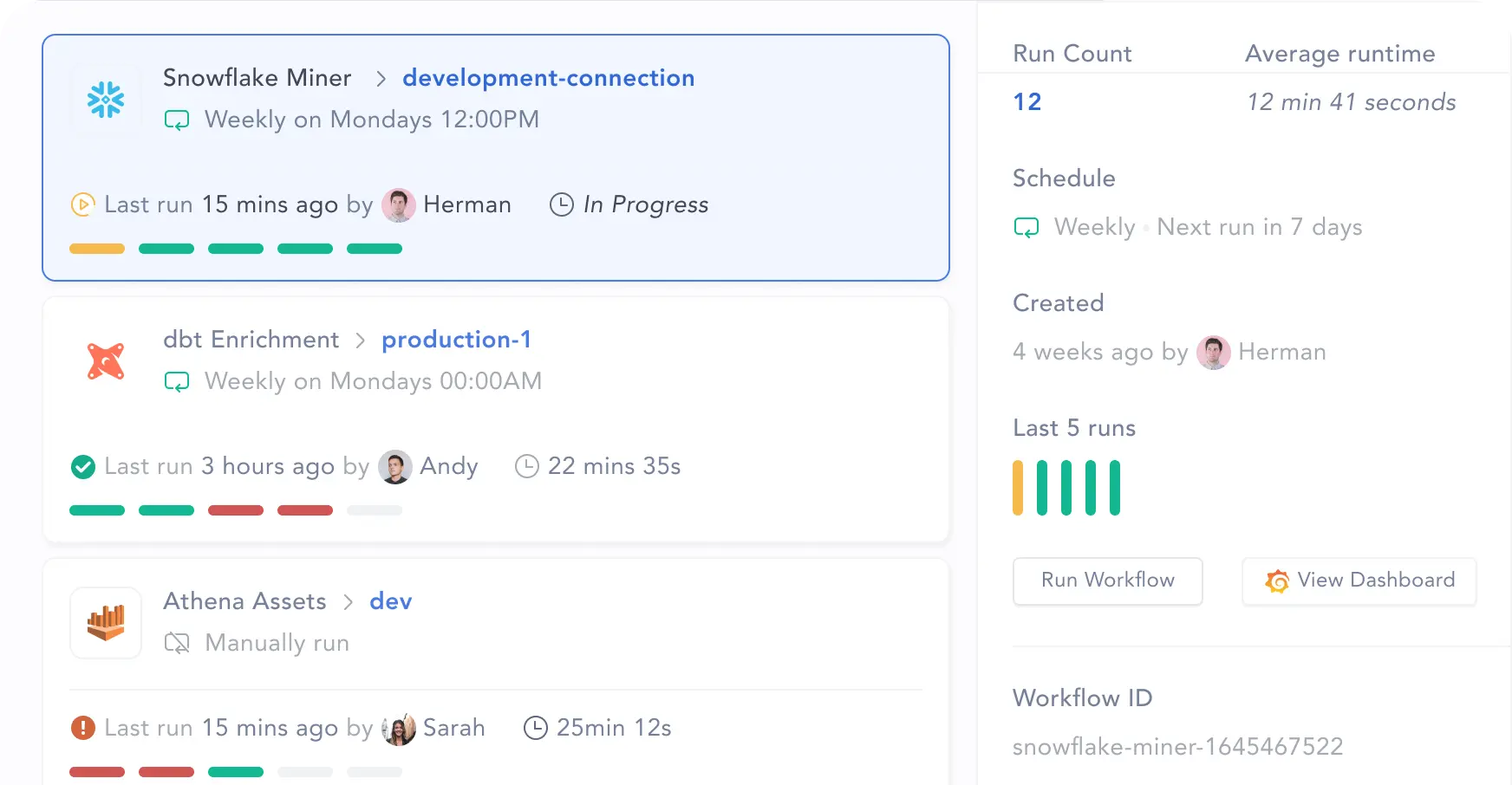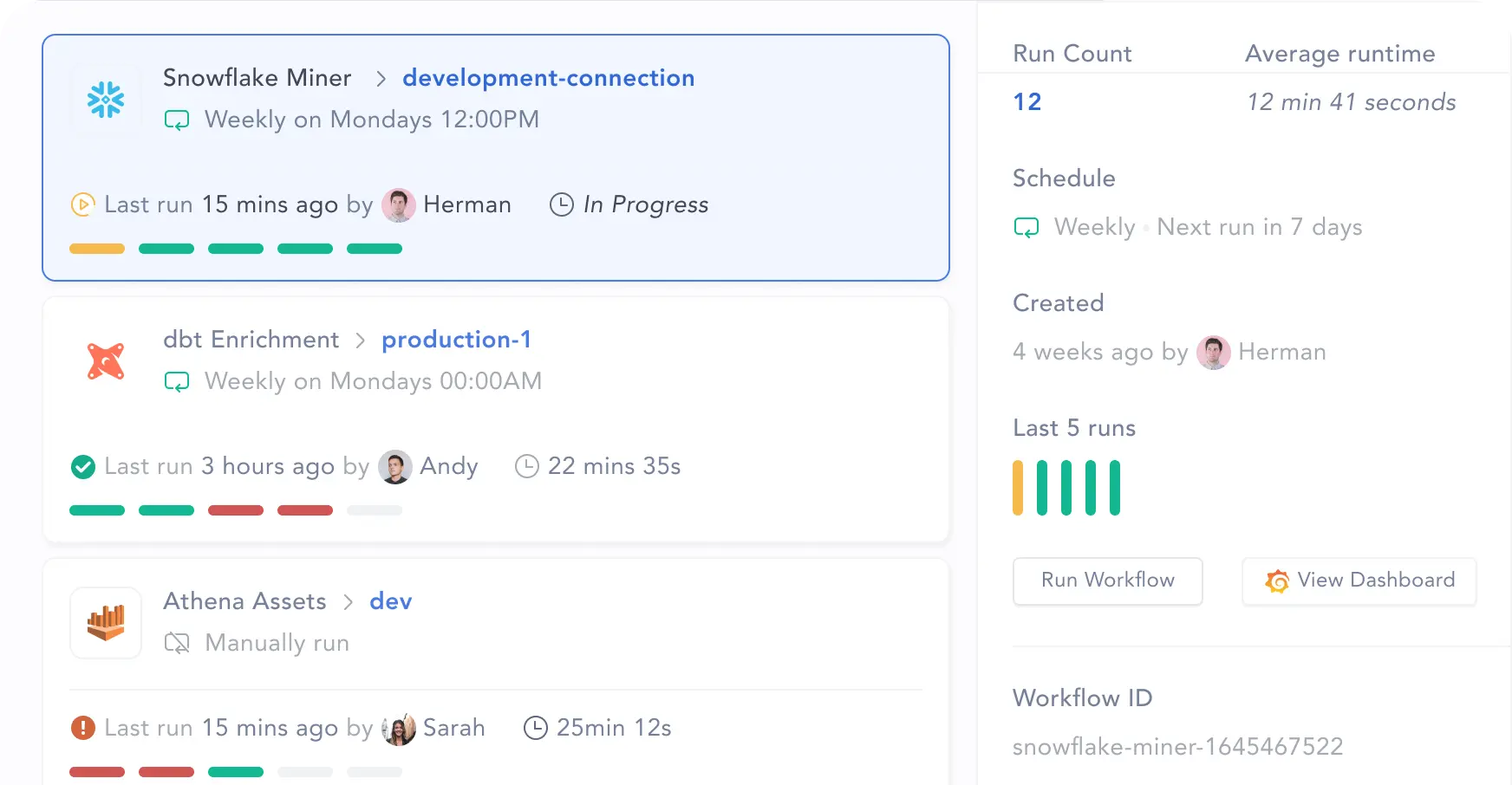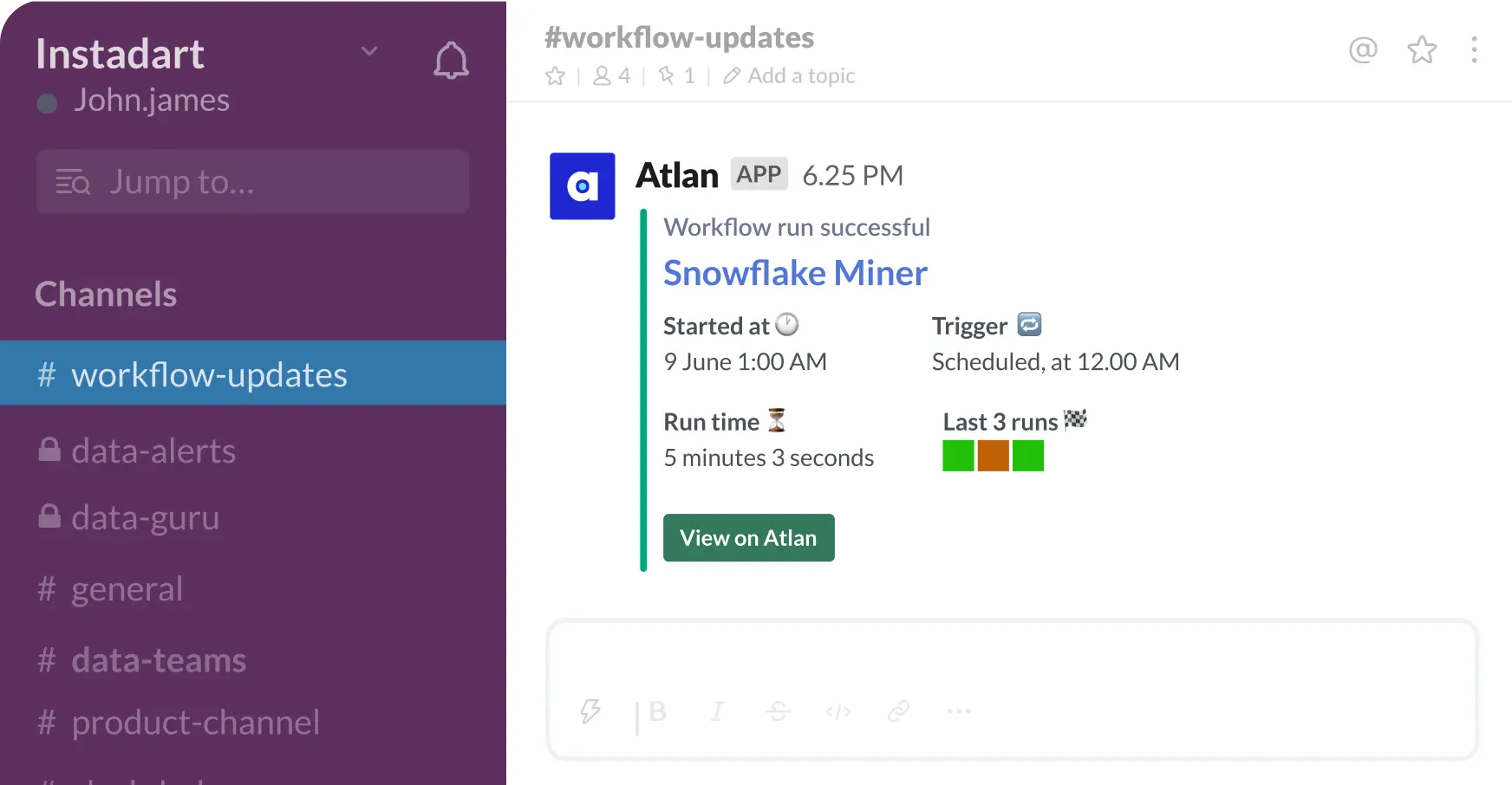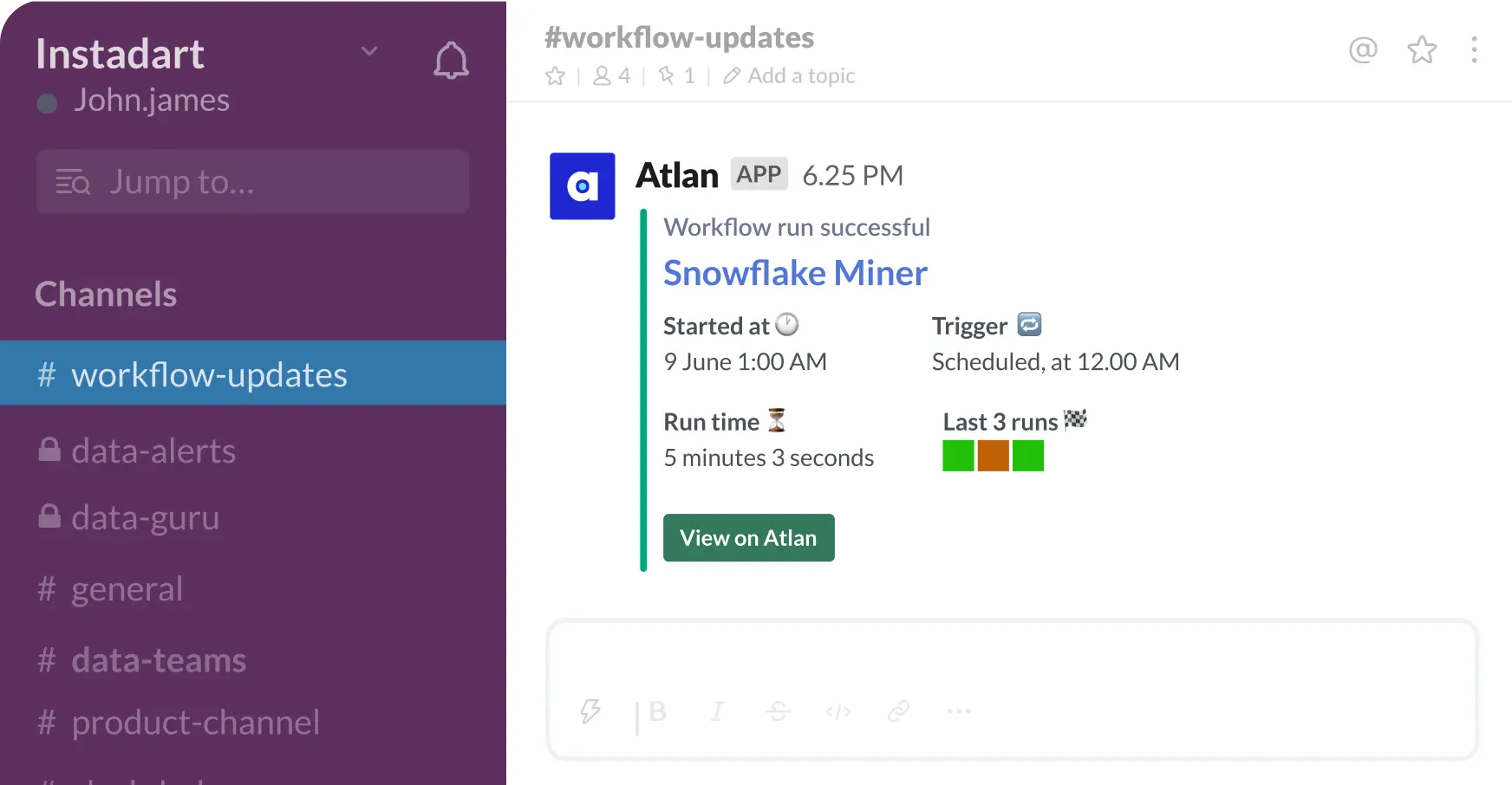 "We had all of our data sources flowing within the first day. The user interface made getting up to speed quick and easy and allowed us to source data documentation collaboratively across our organization."
Danielle Boeglin
VP of Data & Analytics
STACK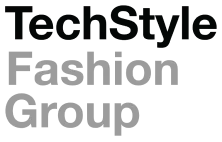 FAQ
Frequently asked
questions
How long does it take to get Atlan up and running?
We understand that engineering time is the most valuable resource in your organization, so we make setup quick and easy. Our customers typically get Atlan up and running in anywhere between 40 minutes to a week.
What data sources does Atlan support?
Atlan is built on an Open API architecture, which you can leverage to connect to any data source in your data stack.

We've also invested heavily into building DIY integrations for your data stack, from your warehouse to your BI tool.

Here's a full list of our supported data sources
When will I start seeing value from Atlan?
Atlan connects to your warehouses, ETL tools, and BI tools to bring in metadata across your entire data stack. So you'll see the first signs of value as soon as you integrate your tools. Atlan will auto-create end-to-end column-level lineage, build visibility, and help you discover data across your landscape.

Typically, our customers report initial value within the first few weeks of setting up Atlan.
Does Atlan provide training and professional services for my team?
We're partners, not vendors. Our goal is to help your data team be as successful as possible, and not just sell you software. That's why we invest in training your team for success, enabling your team with resources for driving data intitiatives, building a growing DataOps community that you'll learn from. We build everything it takes to bring you success.

Read what our customers say about working with us!
Do I need to hire more people?
Setting Atlan up is a straightforward process, which doesn't need more people or a service. However, we recommend setting up an internal DataOps function to drive broader data initiatives.

Watch our masterclass with the WeWork DataOps team
How much will it cost?
We ditch the million dollar licensing fees and work on a monthly-based adoption model that scales as you get value out of Atlan. To find out more about our pricing, click the link below.

Book a Demo
Got more questions?
Find answers to all your questions in our docs.
Read Our Docs
The only catalog that

Activates your Metadata
See Product Tour
Book a Demo