"Flow is a magical feeling. Time melts away. Your fingers dance across the keyboard. You're driven by boundless energy and a wellspring of creativity — you are completely absorbed by your task. Flow turns work into play."
Rahul Vohra
Superhuman
Discover

the power of flow
Work seamlessly with the tools you use every day. Collaborate effectively with your team without leaving Atlan. Power your daily workflows with microflows.
Confused about what a column name in Atlan means?
Send a question to your team's Slack channel directly from Atlan.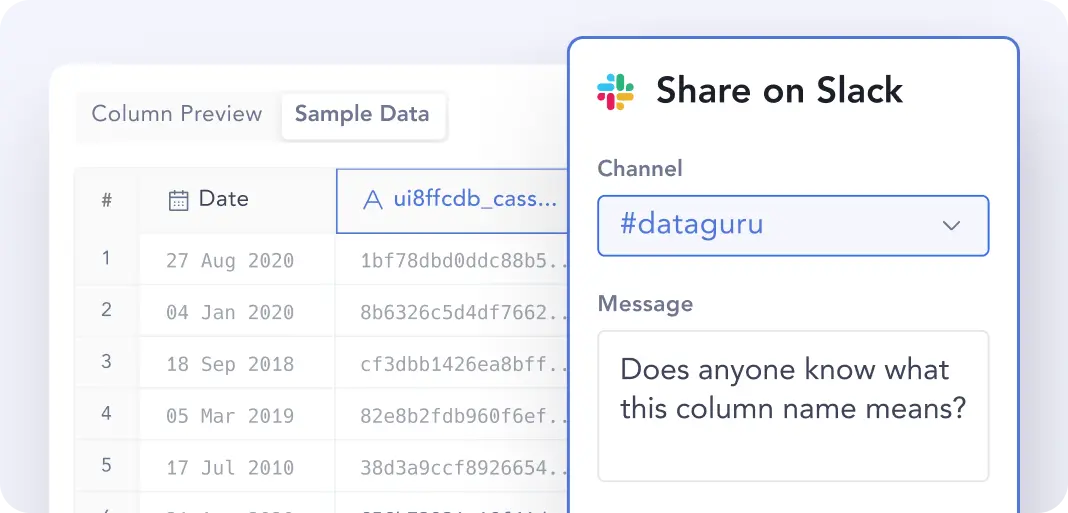 Found a broken pipeline while navigating lineage?
Create a Jira ticket directly from Atlan.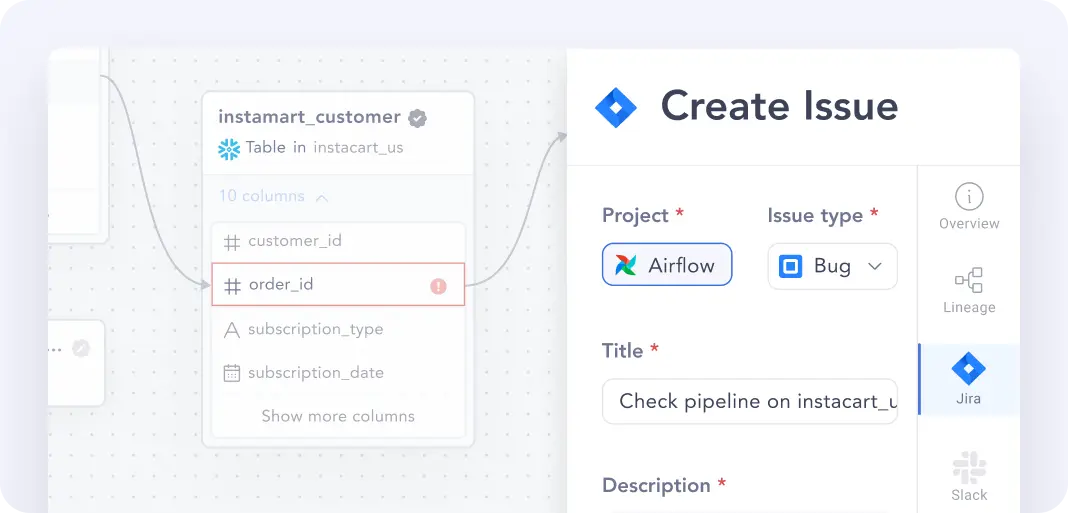 New analysts keep asking for metric definitions?
Anyone can search for business definitions with Atlan's Slackbot.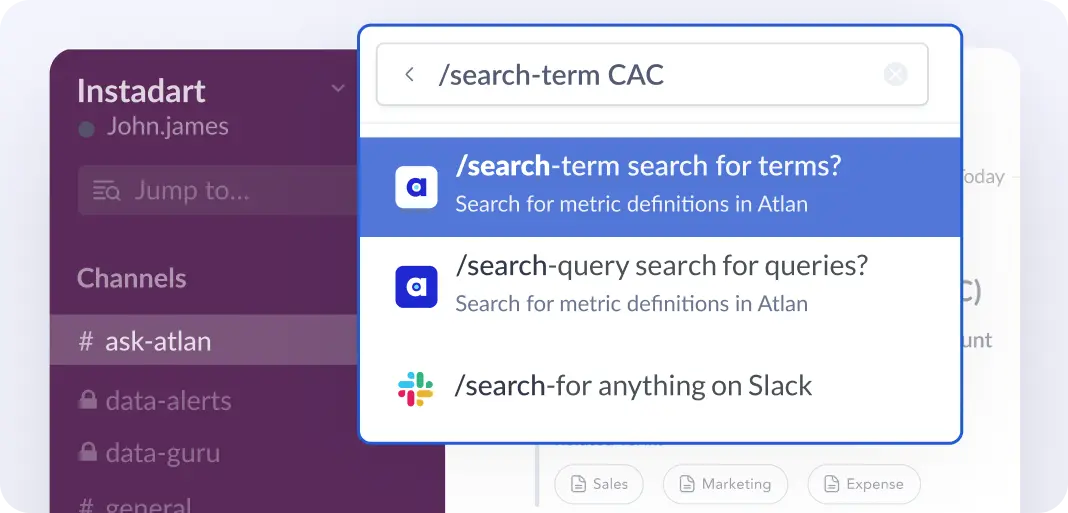 Need to know who owns a dashboard in your BI tool?
Get Atlan metadata in your BI tool with Atlan's Chrome plugin.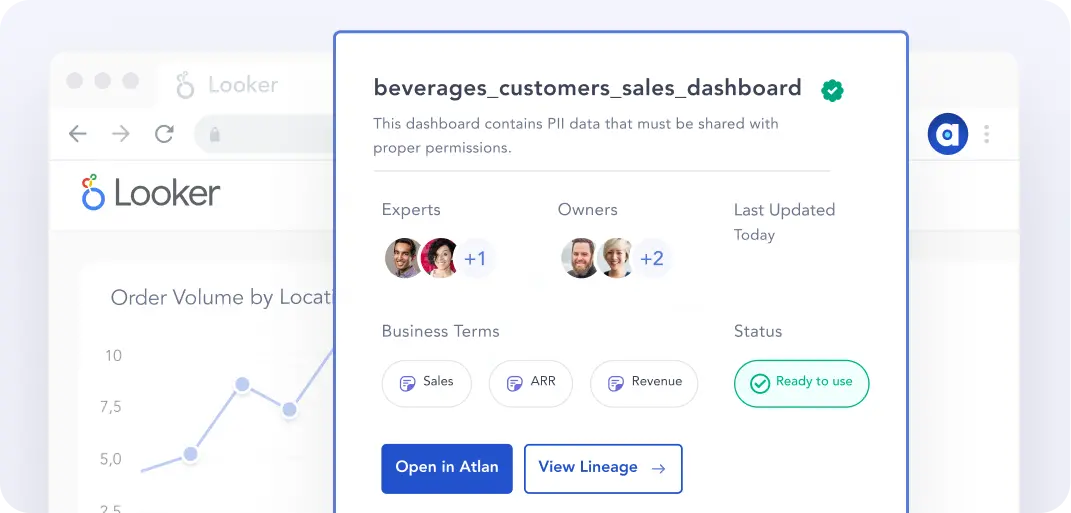 Frustrated searching for that Slack thread with context about a table?
Never again. Link Slack discussions to your Data Asset Profile.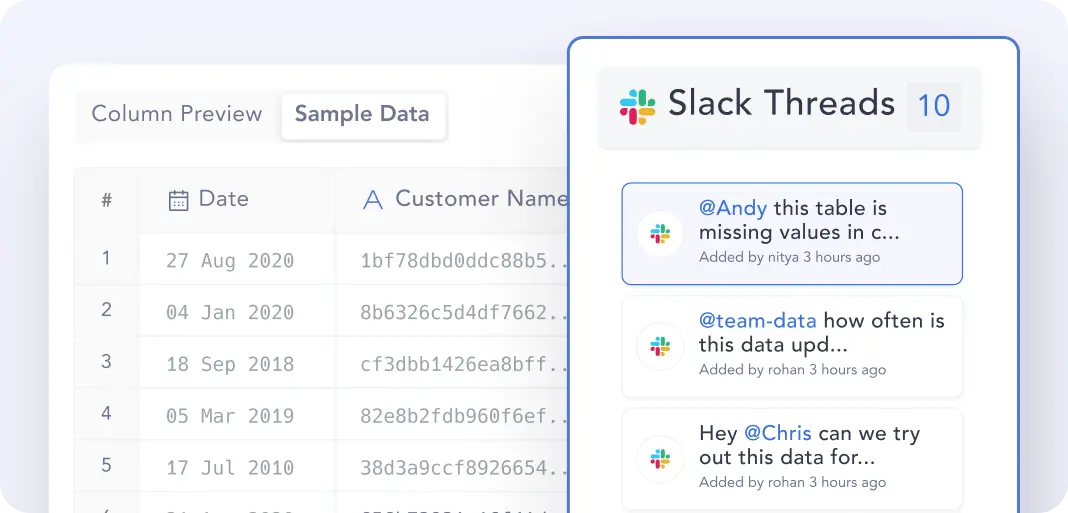 Need to bring your engineers in to fix a pipeline issue?
Send them a link to a GitHub-like code repository with 360° context.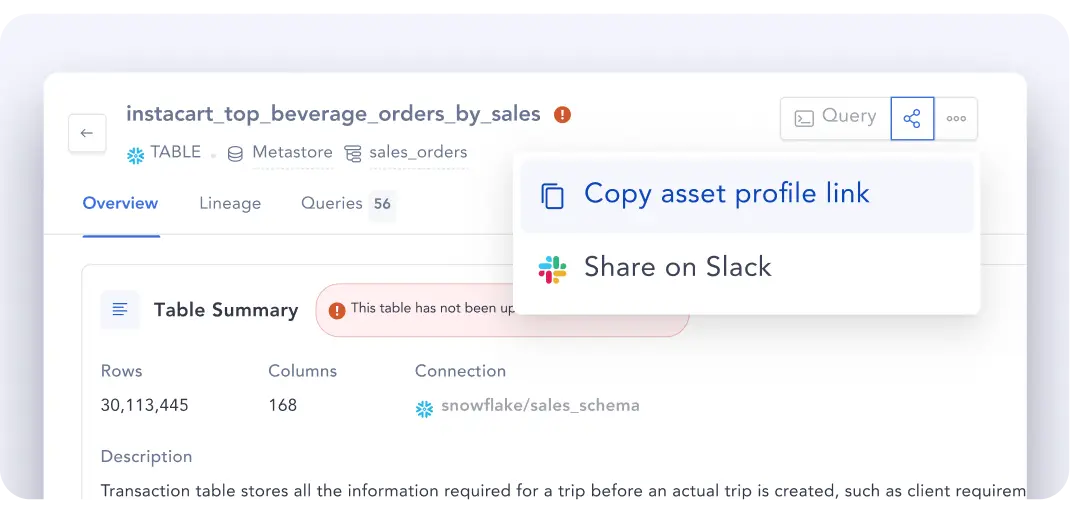 Keep switching between apps to check your workflow status?
Skip the switching. Get context-rich, automated workflow alerts in Slack.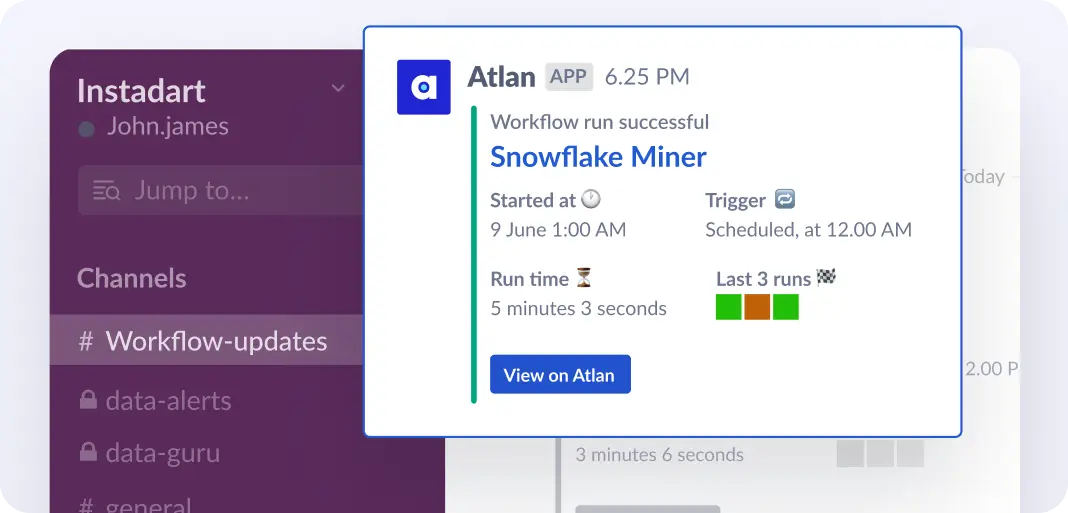 Need your analyst to contribute to a README?
Tag your analyst to let them know where they need to add context.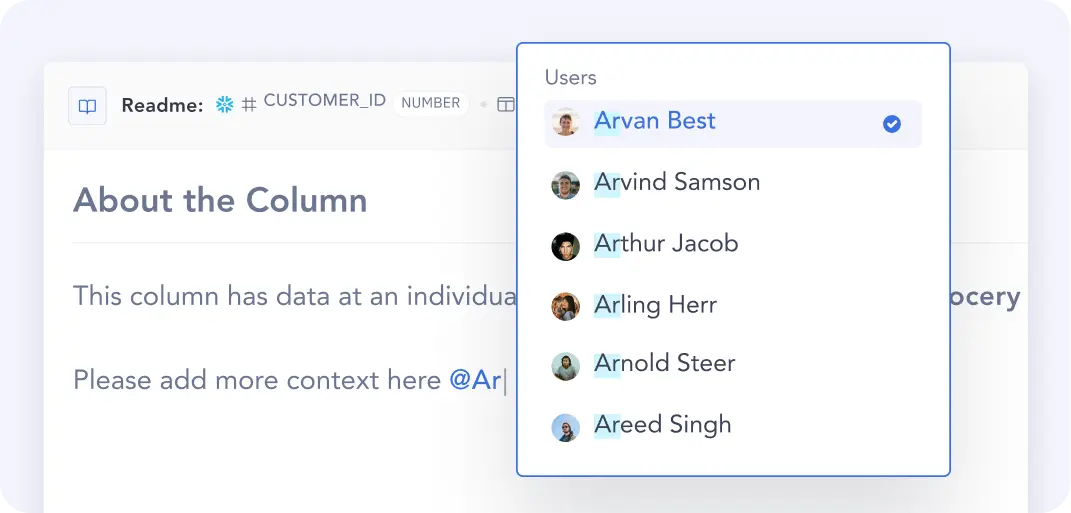 Making a critical change that your team needs to know about?
Add an announcement to your table for everyone to see.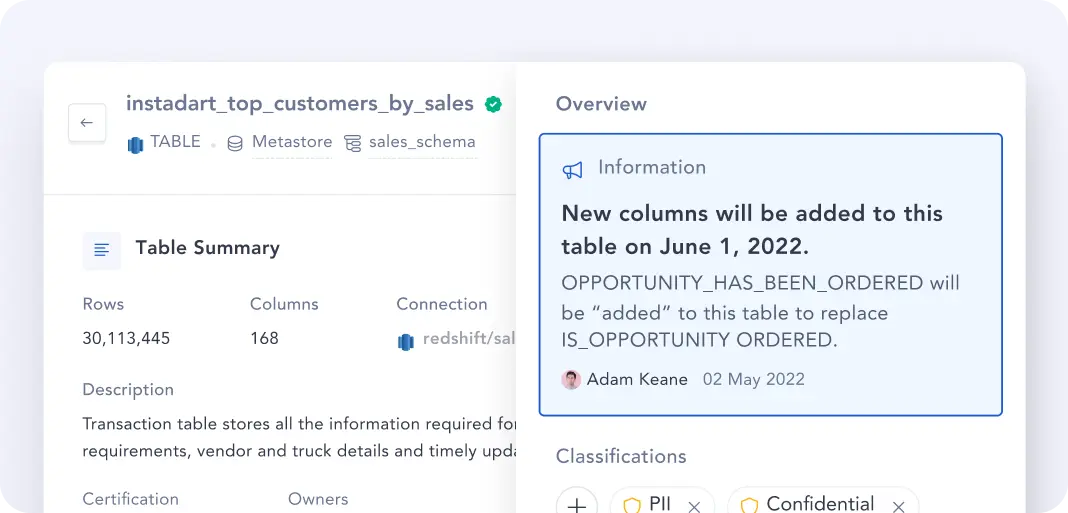 "I really like the collaboration features… You can create a link and immediately send it to another person and say 'Hey, this is a data asset that has an issue' so you can make it actionable."
Venkat Gopalan
Chief Technology, Data & Digital Officer
STACK
The only catalog that

Activates your Metadata
See Product Tour
Book a Demo