Masterclass by Atlan
The Future of


Data Governance
Thu, 26 Oct
10:00AM ET
Virtual
Join us for a live interactive masterclass between
Raluca Alexandru, Analyst at Forrester, and Austin Kronz,
Director of Data Strategy at Atlan, to learn how you can
usher in the new world of data governance.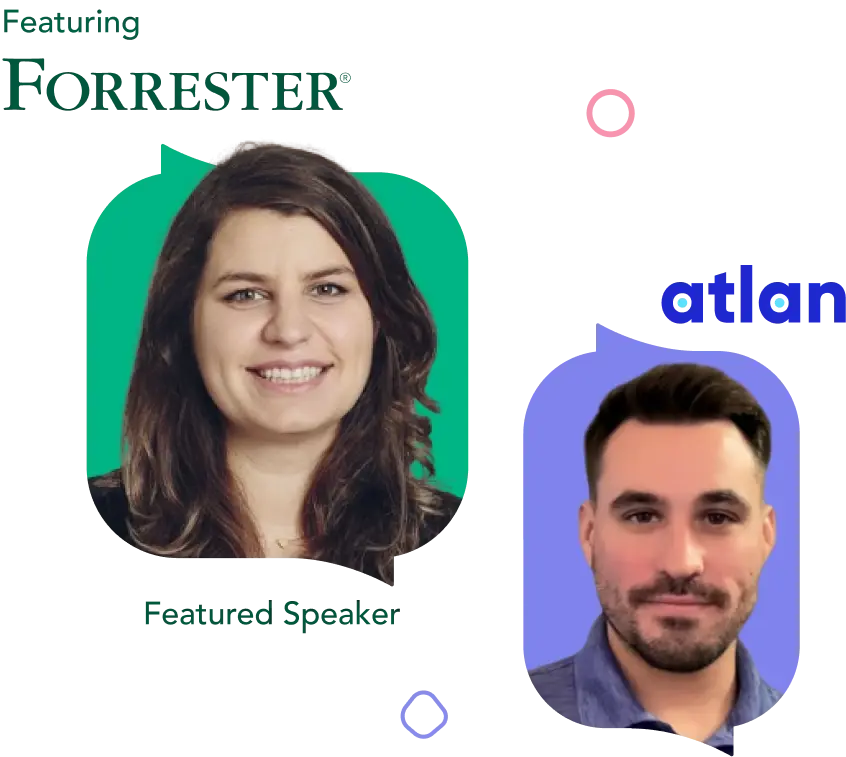 The Next Chapter:


Transformative Trends in Data Governance
Learn how modern data leaders are ushering in a new world of data governance — through an approach that is programmatic, adaptive, and collaborative.
Making governance programmatic
Learn how data teams can adopt programmatic data governance — designed for eliminating manual work and shifting from reactive to proactive governance — through active metadata and DataOps.
Taking the adaptive route
A one-size-fits-all approach to data governance doesn't work anymore. Learn about new paradigms like data mesh, products, contracts, and decentralization, and find the right approach for your team.
Centered around collaboration
Data governance at its heart is about collaborating on data to use it to generate business value. Learn how collaboration and trust can play a role in accelerating your data governance program.
Raluca (Featured Speaker) helps data and insights leaders navigate the ever-changing landscape of data governance. Her research focuses on setting Chief Data Officers up for success in designing data governance initiatives across their organizations and developing robust data management practices.
Austin works with customers on implementing modern data strategies and navigating key data governance paradigms, such as data mesh and data fabric. Austin spent the last 5 years as a Gartner Research Director, advising data and analytics leaders on evolving data maturity, data literacy, and data governance.
The only catalog that

Activates your Metadata
See Product Tour
Book a Demo