RESOURCES
Data Can Be Chaos. Work Shouldn't Be.
How Active Metadata helps modern data organizations embrace the DataOps way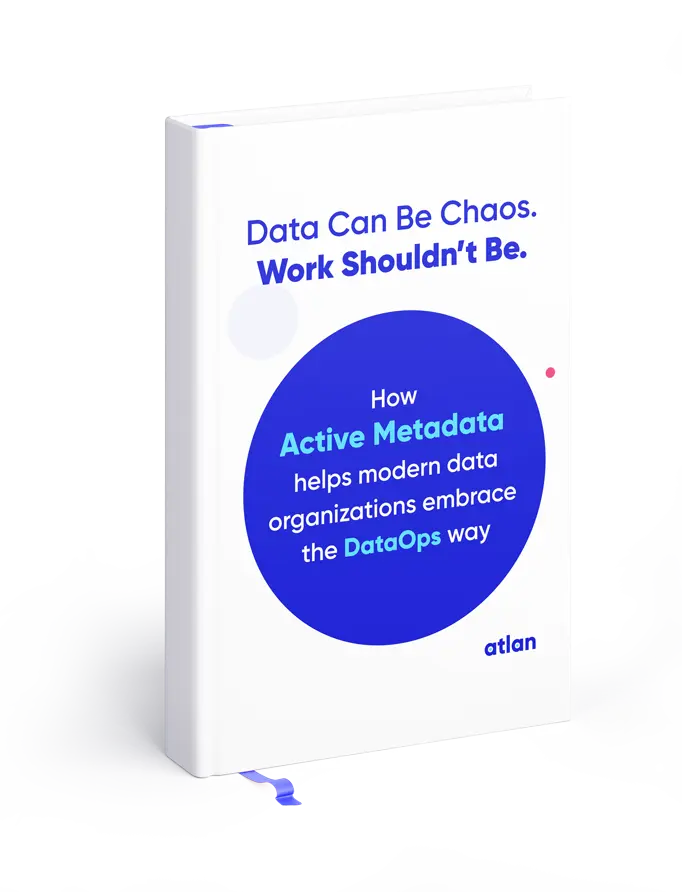 Today's data management doesn't work.
75% of executives don't trust their own data, and only 27% of data projects are actually successful. DataOps and Active Metadata are all the rage because they help data teams stop wasting time and money. This report breaks down where they came from, where they're going, and how you can start using them.
Here's what this report covers
The Rise of DataOps
How did it go from unknown to the peak of the Gartner Hype Cycle?
What is DataOps?
What it actually means and the four foundational ideas behind it
The Culture Code
A set of DataOps principles to help data teams work together better
Operationalizing DataOps
How to structure a central DataOps function and its two key personas
Active Metadata for DataOps
Why activating metadata holds the key to the DataOps dream
Active Metadata Platforms
The three characteristics that define an active metadata platform
Meet the modern third-generation data catalog
Atlan is more than a modern data catalog. It's the leading active metadata platform, named a Leader in the Forrester Wave: Enterprise Data Catalogs for DataOps