REPORT
Tapping Into Rural India's Surging Markets
With Hyperlocal Data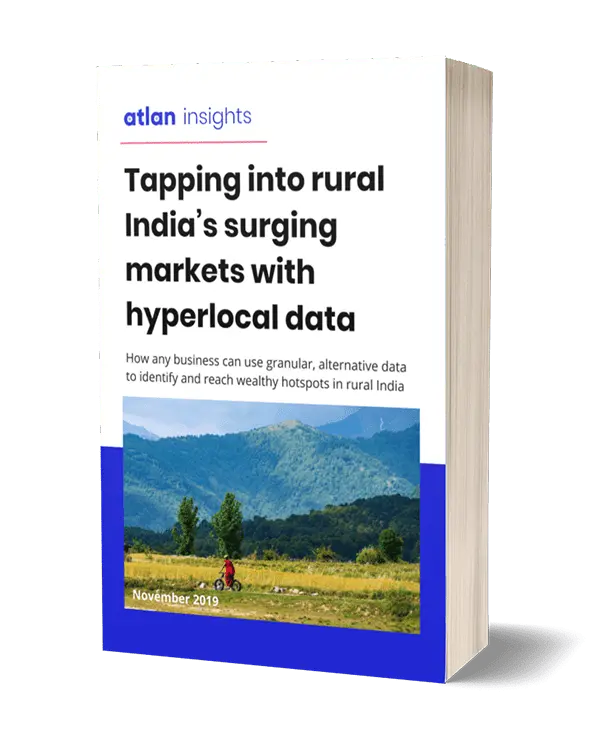 Did you know that about 70% of India's population lives in rural India and generates 50% of India's GDP?
That's a whopping 833 million people spread over 170 million households across 638,000 villages. With a promised government investment of $220 billion as of 2018, rural India is a mecca of opportunity for businesses—a vast market with millions of consumers ready to spend their new earnings on the latest goods and gadgets.
However, winning in rural India is far from easy. Businesses must confront a unique combination of demographic, social and economic challenges, and a high cost-to-serve—but access to village-level data can make this journey easier.
Learn how businesses can leverage

hyperlocal, village-level data

to identify and enter high-growth rural markets.
The report contains 9 real-life success stories, analysis of government investments in 7 sectors and 4 never-released-before data stories, straight from the heart of rural India.
Download The Report
Get a free trial of our data API.
Easy-to-use, robust and flexible, meet the Atlan Grid data API. Uncover rich, granular insights on your customers with our enrichment APIs.